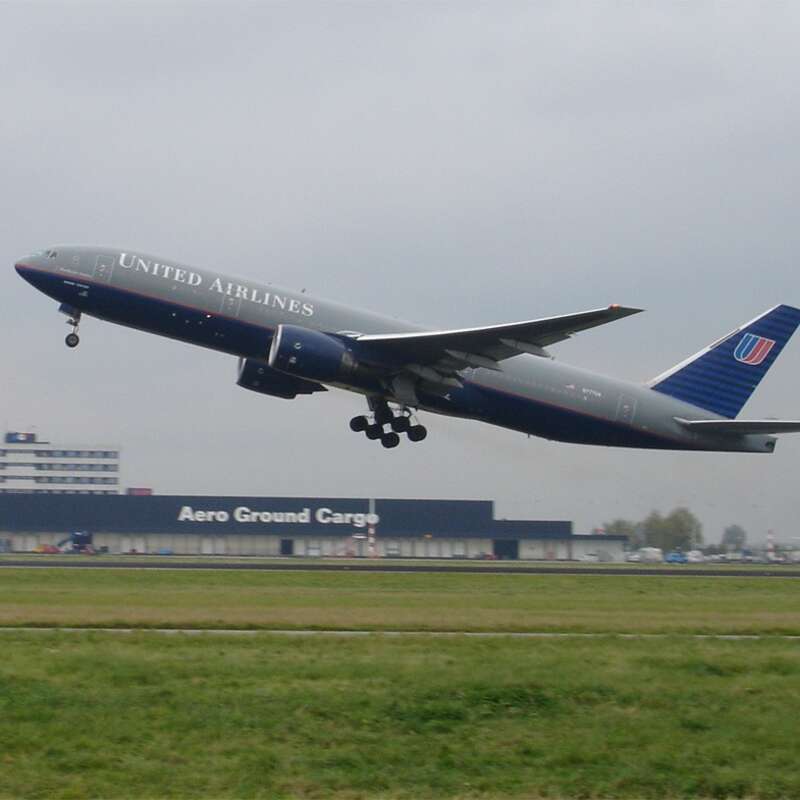 Airports & Airlines - for the long haul
Pin-insights
Headwinds have dragged the airline industry in free fall indiscriminately, domestic airlines and international companies as well as the airport infrastructures on which the companies rely
With share prices down 50% and more, the time may come to call for a bottom…
Even so, our broad selection in Airlines & Airport Services does not seem to favor most airport infrastructures, even though they hold on to the benefit of permanence and of regional monopoly over competitive airlines. Pacific-Asian airports stand out as exceptions...
The spread of the COVID-19 disease has not been synchronous around the world and its impact on national economies, and on their legacy airline industry, may well be determined by very different drivers
Update 08/25/20 - Delta Airlines furloughs
***
Airline services and airport infrastructure have been shunned by investors globally, but regional analysis has to account for the factors driving demand
In both segments, 'airports' and 'airlines', share prices fall in wide ranges – from heavy losses on airports (Argentina, Germany) to minimal downturn (China, Japan) – and similarly, from deep airline crisis (Germany, France, U.S.) to medium losses (China again) and resilient performance (budget airlines, Eastern Europe)
On a regional basis, Europe and the U.S. have been hit by brutal price corrections. Going forward, the success in reopening the economies by halting virus-spread might favor Europe over America but, for lack of hard proof, the market is holding back…
Asia, on the other hand, appears to exit the health crisis with success, signaling improved economic conditions. Market support for airports (Beijing Capital, Japan Airport) is well ahead of sickly airline stock performance
The main three drivers of revenue, business travel, friends & family occasions and tourism, have all been halted by the lockdowns spreading across the world
However, though stopped in their tracks simultaneously, these factors of travel demand will not return to normal at the same pace, adding a twist to industry projections, and exposure to key factors such as tourism in some countries can be expected to drive wedges between regional recoveries
Cargo services, favored by exploding demand during the lock-down period, have been most beneficial for Atlas Air Worldwide in the run-up of spot freight tarifs and, to a lesser degree, for Air Transport Services engaged in contractual agreements with Amazon and UPS
Because of the unique nature of these cargo market conditions, the firms - and their outstanding performance - will not be discussed in this forward looking analysis (all the more so if airlines convert part of their idle aircrafts to cargo transport)
According to C. Reinhart and K. Rogoff, in all of the worst financial crises since the mid-nineteenth century, it took an average of eight years for per capita GDP to return to the pre-crisis level
The extended period of faltering GDP growth, suggested by past experience, is a framework against which regional potential and industry drivers can be measured in relative terms
Asia-Pacific
Asian economies – and especially China and Japan – stand out as front runners; business activity supported by domestic demand can be expected pull domestic travel demand at a fast clip, with 'friends and family' travel not far behind
Intra-regional tourism has been on a strong upward trend in Asia as discussed in our 2018 note on Tourist Markets and the magnitude of travel between Asian countries remains a positive factor which may obviate the serious difficulties encountered in Europe, more dependent on global travel

On the infrastructure side, both Beijing Capital and Tokyo Airport have proven to be resilient. Investors will focus on further recovery stories in the Asia-Pacific region
foremost, New Zealand: Auckland International – with pristine reputation, manageable debt and long term growth in travel to & from the Pacific Islands, Australia and Asian countries. Visit Silver Coast Research on Seeking Alpha for details
Australia: Sydney Airport – also dependent on international travel, in the Asia – Pacific and beyond. A second airport, Western Sydney, planned to open in 2026 and built by a new company WSA Co., might impact the existing airport. Under the new circumstances, the target date might, or might not, be delayed…
Thailand : if tourism is the dominant driver, traffic will depend on intra-regional demand because visitors from Europe and America might prove to be elusive
Airlines based in the Asian – Pacific fall in distinct categories, based on the size of their domestic client base
Only the Chinese companies, China Eastern and China Southern Airlines , listed on NYSE and, with renewed uncertainty, Hong Kong based Cathay Pacific , stand out, benefiting from a positive domestic market perception
With promotional 'all you can fly' packages until year end to encourage domestic travel, the Chinese companies seem to plan for a short lag before return to normal travel demand
At the other end of the rainbow, Singapore Airlines , supported by Singapore's sovereign investment fund Temasek, and even the two Japanese companies, Japan Airlines and ANA , probably look at a multi-year time frame, as defined by Mrs. Reinhart, with the additional hurdle of strengthened Chinese competition as time goes by…
The Americas
Across the Pacific, uncertainty prevails in the Americas because COVID-19 continues to wreak havoc on efforts to normalize economic conditions
The current (Aug. '20) uptick in the U.S. equity segment looks very much like wishful thinking if, as we suggested in our Robinhood Series on U.S. Airlines, the U.S. air space is ripe for further concentration.
The magnitude of lay-off warnings issued by the U.S. airlines shatters familiar business models, in a bleak landscape


United Airlines - 36 000 employees (45% of the work force) of which 15 000 flight attendants and 2 250 pilots
American Airlines - 25 000 employees (20% of the work force) of which 10 000 flight attendants and 2 500 pilots
Southwest Airlines - no furloughs announced but 17 000 employees (27% of work force) to avail themselves of 'voluntary' separation and long-leave options)
Delta Airlines - under a similar scheme, 17 000 employees (18% of work force) also to accept voluntary departure packages, with potentially an additional 5 750 lay-offs to come. After rejection of a 15% minimume salary garantee cut by the pilots, involuntary furloughs of more than 1 900 (out of a total of 11 200 - with approx. 9 450 pilots expected to be required by the summer 2021 peak)- source Reuters 08/24/20
Spirit Airlines - 3 000 employees (30% of work force) at risk
and the list goes on - Air Canada already cut 20 000 positions (60% of work force) and WestJet (also of Canada) 9 000 employees (64% of work force) have departed

Forecasts will be dire for years to come : companies dedicated to unique services (Alaska Airlines ) or focused on regional traffic (SkyWest ) may recover on their own strengths - for their much larger brethren, the call is out ...
Stricken by COVID, Central- and South-American economies soldier on in the face of an ever receding line of normalization
Brazil (Azul ) and Argentina (GOL airlines ) remain in dire straits, in the slip stream of the Avianca (Columbia) bankrupcy in April
Mexico remains a special case because traffic drivers combine uniquely all three factors – business, friends & family, and tourism - with the close U.S. ties supporting demand in all three
This seems to be why infrastructure companies – the airports – are holding their own even though flight services (AEROMEXICO ) fight for survival, after filing for bankrupcy in the U.S. under Chap.15
With relatively modest share price drops, all three airports, listed on NYSE or NASDAQ, have merit : Grupo Aeroportuario del Pacifico and Grupo Aeroportuario del Sureste for their international (cross-border) exposure and Grupo Aeroportuario del Centro Norte for domestic focus, also recommended by Silver Coast Research
Europe
In Europe, better, though far from reliable, control over COVID spread might benefit the industry, bringing back a measure of normality in intra-European travel earlier than in America
Market perception does not give the industry – both airline services and infrastructure – the benefice of the doubt yet...
...because the national companies have not managed to bring their costs down, leaving the door open for budget airlines, and also because governmental interference seems preordained...
As major infrastructure operator, Groupe ADP - a listing with little liquidity - provides engineering for airport development projects (16 and counting according to Wikipedia), operates or co-owns 26 airports around the world with key holdings in France (100% of Paris airports, India (49%), Portugal (26%) and Amsterdam-Schiphol (8%) - with solid fundamentals but exposed to political uncertainty after a failed attempt by the French government to sell all or part of its 50.1% stake - worth keeping on the radar between €75 and €80 on Euronext (ticker ADP)
Airlines
Airlines in Europe have not fully restructured, as discussed in 'Catalysts for European Airlines'
Relying essentially, to balance the books (aka to survive), on international traffic in a saturated regional market – not a good omen - the national 'flag carriers' sought out, and obtained, various coktails of public subsidies, favorable loans and convertible debt when COVID-19 grounded the fleets
AirFrance-KLM raised €10.4 billion by joint commitment of the French and the Dutch governments (with reimbursement stretching to 2024) and Germany's Lufthansa €9 billion in secured loans (€5.7 billion a silent capital contribution from the state, along with a €300 million share package and €3 billion lent by state-owned development bank KfW) including a 20% government stake in the airline
Low cost airline Ryanair will be appealing to the European Court of Justice against the state aid granted to airlines, claiming it heavily distorts competition on short haul routes in Europe. Ryanair's CEO Michael O'Leary is blunt: "They [the legacy airlines] see this as an opportunity to get one last huge quantity of state aid so they can go around and buy up everyone when this is all over."
Hungarian low-cost Wizz Air has a focus on Eastern and Central Europe, which are growing markets favored by low COVID infection rates. It remains to be seen if the company will manage its expansion with discipline
IAG , the holding company of British Airways, Spain's Iberia, Ireland's Aer Lingus, low cost Vueling and LEVEL airlines, stands apart
State-owned Quatar Airways increased its stake in IAG from 21.4% to 25.1% recently (Februari '20) in a show of support of the Group and of the strategy of its departing CEO, W. Walsh
Mr. Walsh took a strong stand on behalf of British Airways against government assistance, stating at a Parliamentary inquiry that he "disapproved of government support to failed or failing companies but not when companies were suffering through no fault of their own due to the pandemic"
Pleas from regional carrier Flybe (owned by a Virgin Atlantic consortium) in January '20, and again when Virgin Atlantic sought public support in April as COVID-19 hit home, were ultimately rejected. Flybe went bankrupt and Virgin Atlantic filed a Chapter 15 bankrupcy in New York to protect its assets from US creditors, scrambling to finalize a rescue plan with the aid of the UK court system
Though availing itself of public support during the furlough of 22 000 BA staff (at a cost of £110 million), IAG sought no further assistance in the UK, but its Spanish carriers, Iberia and Vueling, secured financing of €750 million and €260 million respectively under a syndicated agreement with banks, guaranteed by Spanish state-owned Instituto de Credito Oficial, with possibly more to come
Because IAG's strategic positioning, acquisition policy and lean business model might upend the Europe-based airline industry, a special note (forthcoming) will discuss how 'IAG is rolling the dice'
What now ?
While the sector, as a whole, expects the healing process to extend, optimistically to 2024, investment opportunities must qualify with
either a favorable combination of domestic / regional market potential and falling rates of COVID exposure
or focused strategies preparing for post-COVID travel
Market potential and falling infection rates
Airport infrastructure
China's Beijing Capital tops the list with a large domestic market, wide intra-regional connections and control over infection rates
runner-up 1 - Auckland International , a bet on intra-regional traffic provided infection resurgence is brought under control
runner-up 2 - Grupo Aeroportuario del Centro Norte for its domestic focus
all three options are also recommended by Silver Coast Research
Airlines
China Eastern and China Southern Airlines , on the strength of the domestic market and trans-Pacific opportunities if U.S. international competitors remain in disarray
runner-up - Hungarian low-cost Wizz Air , strengthening its grip on Central and Eastern European destinations
Company strategies
Airlines
IAG - in a radical push for competitive advantage to confront both low-cost airlines (intra-Europe) and international connections (across the Atlantic, North and South) - a hugely ambitious approach - a successful take-over of Air Europa on IAG's terms should be a buying signal
runner-up 1 - Alaska Airlines ) and SkyWest , focused on regional traffic and specialized connections
runner-up 2 - Hungarian low-cost Wizz Air , listed twice because the company benefits from market potential, low infection rates and a clear regional focus