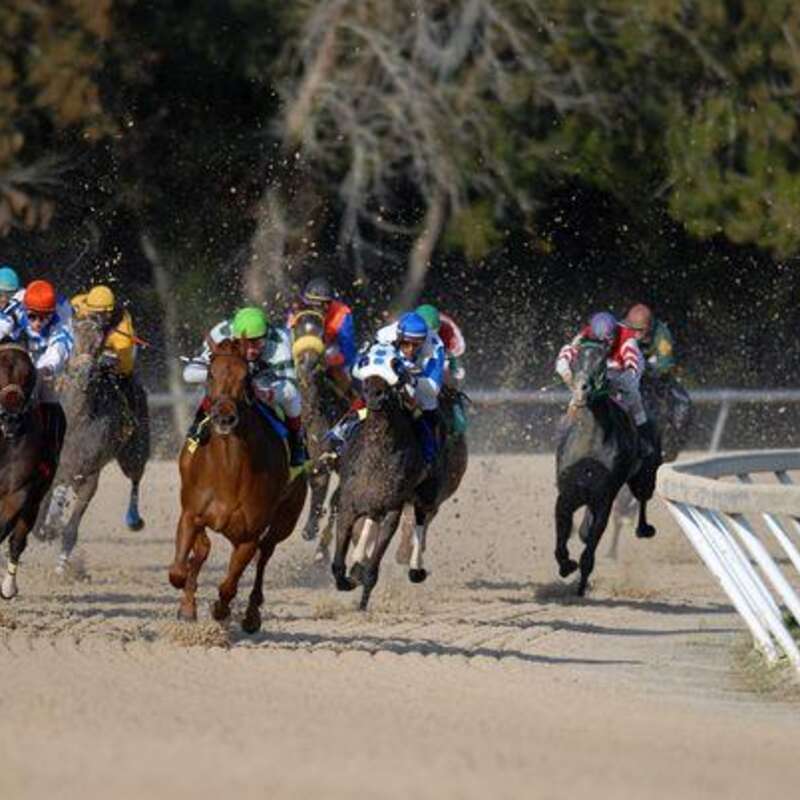 In its ever expanding global strategy, Amazon has been pursuing the 'next billion' customers with enthusiasm
Its 'now-or-never' entry in India could bring balance to the company's presence in Asia, the world's fastest growing consumer region, after having been effectively blocked in China
However, the company's sense of urgency has been colliding with the long view of Indian retail policy and Amazon has come to recognize that
local companies may have a substantial competitive advantage because of their greater understanding of, and focus on, the local customer, as well as their more established local brand names (10-K June '19 report)
Amazon's experience may bear fruit for US tech firms at large; instead of putting their trust in a business model guaranteeing identical levels of service across the world, the companies could seek to strike the right balance between their valuable global know-how and local ways of doing business
Undoubtedly a complex managerial challenge, rewarded by access tomorrow's vast emerging consumer markets
Amazon's sizable international presence is stable at approx. 30% of $206 billion total retail sales and the US company's strong global showing is proof of its early start
However, its dominance in developed markets, with 66% of international sales in 3 countries (Germany, UK and Japan), signals uncertainty in terms of growth projections related to emerging countries
By virtue of population (1.35 billion) and with wide mobile phone access to support digital commerce and payment applications, India stands out as the dominant emerging market place, with the ability to secure - or hamper - the tech firm's global leadership in the future
When global does not mean 'global' anymore...
Although their approaches differ markedly, American and Chinese e-commerce titans in India have been walking a fine line between principled business models and local realities
In a sense, strained by geopolitical pressures and domestic ambitions, e-commerce in India paints a harsh reality confronting global tech firms in emerging markets around Asia - and possibly around the world
We discussed e-commerce in India in our 'Passage to India' note in August 2018 and, while the commitments of both American and Chinese firms have not wavered, tweaks – and more radical shifts – to original business plans bear lessons for all tech-driven international expansion
Building their foreign ventures from the ground up, American firms roll out services which have proven to be popular the world over, relying on global suppliers and technological expertise in a unique product offering
While local circumstances may vary, and domestic players could complement or facilitate their market entry, the US tech firms have been putting their trust in a business model guaranteeing identical levels of service across the world
Conceptually, Amazon's entry in India has been no different from previous international forays in Japan or Germany – building a network of warehouses, offering Prime video services and web-hosting
Discussed in our 'American high roller in India', Amazon's ambition has been whipsawed by market reality and the 2015 statement of its CEO today - in 2019 - sounds off base
"India is another example of how we globalize an offering like marketplace…" J. Bezos, Letter to Shareholders 2015
India is not precisely such an example…not any longer
Calling globalized strategies in question
A global offering has indeed been playing to the strengths of Amazon – as it has for the other tech companies, with Google's search and advertise model or Facebook's social network, distributed around the world
For lack of exact breakdown of retail market share by country, Amazon 2018 sales estimates by Statista – including AWS (cloud services) – may provide the most reliable overview
(in USD billions - rounded)
Retail + AWS cloud services
US
160
68,7%
Germany
20
8,6%
United Kingdom
14,5
6,2%
Japan
14
6,0%
Others
24,5
10,5%
Total (ex-US)
73
31,3%
Total
233
100%
source - company data - credit Statista
Amazon's international sales for Jan.-June '19 (10-Q report - page 18 are not as stellar as home markets
North American sales represent 70% of total retail – and sales increased by 18.4% year-on-year for the period ($74.5 billion, booking an operation income of $3.8 billion)
International sales represent 30% of total retail – with a 10.4% increase ($32.5 billion and booking a loss of $690 million)
Although the analysis remains uncertain for lack of detailed reporting by country, international turnover hardly suggest the break-out of an emerging market growth trend
2018 sales of $24.5 billion 'Others' aggregating Europe (besides Germany and Great Britain) and emerging markets hardly imply truly global market penetration, India remaining the exception
While the need to invest large sums for the infrastructure on which Amazon has built its success, such as the $5 billion commitment made by J. Bezos upfront in India, is well understood, the billion-dollar losses declared on the international segment still make uncomfortable reading
| Amazon | International segment |
| --- | --- |
| in $ billion | Operation Loss |
| 2016 | 1,3 |
| 2017 | 3 |
| 2018 | 2,14 |
| 6m- 2019 | 0,69 |
source - company 10-Q and 10-K accounts
If the official estimates by US-based Export.gov prove correct, on-line retail sales in India will reach $32.7 billion in 2018 – of which Amazon is thought to hold market share of approx. 30% - $10billion
Refering to India's ibef.org, Export.gov reports a 51% annual growth rate between 2018 and 2020 in Indian e-commerce revenue, which would be the highest in the world
Although these estimates rely on public - often quite optimistic - projections, India's e-commerce estimate of $10 billion appears to loom large in total 2018 'Others' revenue of $24.5 billion
Amazon's sales growth in India might be lagging domestic e-commerce trends significantly if the 51% annual growth rate is effectively reached in 2019 (which remains to be proven)
Assuming sales in Japan, Germany and the UK (66% of international total) are not likely to be loss-making and considering the probable share of Indian sales in the 'Others' category of $24.5 billion (33% of international sales), we conclude that international operating losses ($2.14 billion in 2018 and 690 million for 6-months 2019) derive essentially, if not exclusively, from operations in India
Globalized offering could be clashing with local expectations on more than one front and Amazon's 10-K June '19 report recognizes as much under the headline 'risk exposure of international operations' (page 35)
As international physical, e-commerce, and omnichannel retail and other services grow, competition will intensify, including through adoption of evolving business models.
Local companies may have a substantial competitive advantage because of their greater understanding of, and focus on, the local customer, as well as their more established local brand names.
We may not be able to hire, train, retain, and manage required personnel, which may limit our international growth
Turf wars
Amazon's global strategy proved successful in Japan, where control over logistics has allowed the company to break the hold of Rakuten on its domestic market
Sparing no expense, much the same has been achieved over time in India with a broadly comparable market share (30% according to Praxis Global Alliance) but Amazon's globalized offering might be running out of steam
If our assumptions prove correct, Amazon essentially bought market share in a fast-growing market
Operation losses may actually be projected to rise along with e-commerce expansion in India
By tightening control over margins, Amazon may lose out on exponential e-commerce growth rates
Amazon's conundrum only gets more complicated, in India's competitive landscape
Indian e-commerce contender Flipkart (35% market share, according to Praxis Global Alliance) has sold a majority interest (77%) to Walmart and the US company is bringing in procurement expertise , sourcing wherewithal, vendor networks and infrastructure (in addition to a $2 billion cash infusion)
Reliance Industries, India's largest conglomerate, controls a country-wide store network of more than 10 000 stores (Reliance Retail) and launched a mobile phone network (Jio) in 2016 which has reached pole position with a 30% market share, strengthening the Group's ambition to dominate the future of India's e-commerce, following the 2018 launch of its on-line/off-line marketplace Kirana serving 5 000 general stores
E-commerce payment systems, dominated in India by Paytm (controlled by Alibaba 42% and Softbank 20% stakes and valued at $10 billion) are central in the fast expanding mobile market of India's still under-banked consumers
According to a Kalagato study reported by Livemint, as of March '19 Paytm accounts for 43% of overall smartphone installs and 72% of total transactions, followed by Flipkart's PhonePe (33% of installs but only a volatile 12% of transactions) and National Payments Bharat BHIM (10% of installs)
Based on the 1.2 million users of the Kalagato study, Amazon Pay appears to be suffer a collapse in transactions from 14% in October '18 down to just 7% in March '19
The competition had already led Amazon to accelerate cash allocations in 2 tranches of approx. $360 million (May '18) and approx. $385 million (August '18), presumably for both infrastructure and promotional actions
Shifting gears...?
Following recent 'exploratory talks' with retail chains, Amazon might be on the verge of implementing a strategic shift, which could reverberate across its international markets
A 5% stake in Indian apparel and household products retailer Shoppers Stop in 2017 and a stake in grocery chain More (September 2018) might have allowed Amazon to test on what terms the company's global approach could embrace local custom
With the announcement in late August 2019 of Amazon's acquisition of 49% of Future Coupons, which holds about 7.3% stake in India's Future Retail through convertible warrants, Amazon gains access to the later's network of more than 1,500 stores across various formats including 293 BigBazaar stores
The need to create a brick-and-mortar retail footprint in India could well be a matter of urgency, considering the company's further discussions with Reliance Retail for a stake of 26%, announced in early August and apparently shelved in late September
Amazon's attempt to acquire a minority stake of Reliance Retail 10,000 store-network might, in retrospect, reflect a fundamental misunderstanding of the long view taken by Indian business, supported by India's government
Foreign ventures has been welcomed, their proven track record commands respect and, importantly, bears lessons for local business
e-commerce has been the most notable foray in Indian retail, with American and Chinese companies entering the domestic market with distinct strategies
the caution of Indian retail leaders is a mirror image of the political sensitivity of the sector, which will dictate the pace of change
as we will discuss in 'the Footsteps of Zheng He', Chinese behemoths, such as Alibaba or Tencent , have approached India in very different terms, by taking the long view...
So it is that Reliance Retail could - over time - become the founding block of a wholly-owned Indian e-commerce venture, supported by Jio's mobile market penetration, a challenge which will lead Amazon to 'unpick' some of its business practices to benefit fully from its Indian retail partnerships
A tall order assuredly but the course is set ... for Amazon's ventures in South-East Asia as it will soon be in India