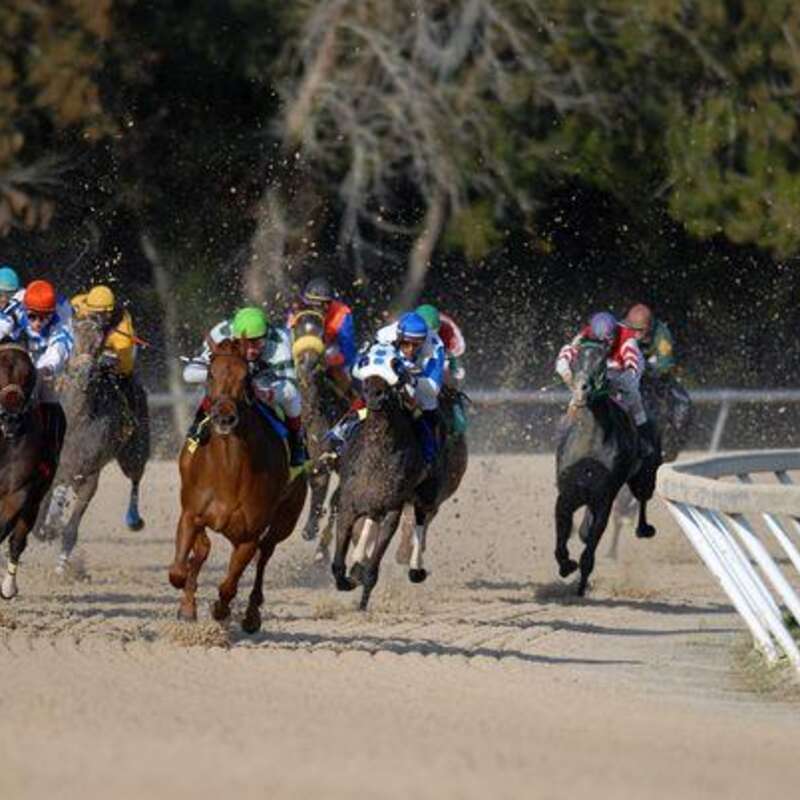 Of Amazon founder J. Bezos' many audacious business decisions, his commitment to build a consumer-focused e-commerce business on the Indian continent may be one of the most consequential
Amazon withdrew from China in 2019 as the company never gained traction with the acquisition of Joyo.com, the country's largest online book-seller in 2004 and market share of Amazon China was stuck at less than 1% after 15 years
India with its fabled 'one billion' consumers was the continent-size challenge waiting to be met, and the opportunity to make good on Amazon's global ambitions
All-in since 2016 with the intent to build a logistics network from the ground up, at an advertised cost of $5.5 billion (more recently increased by one more billion dollars), it becomes impossible to hide legitimate concern today as outsized losses have been following one another
Masked in 10-K quarterly reports of international (ex-North America) sales and operating income, which blend top performers such as Japan, Germany and the United Kingdom with India, the failure to lay out a Indian game plan formerly, attuned to the country's special contingencies, is (more or less) acknowledged
This report will attempt to single out what went wrong and why corrective measures have not been taken to address whatever flawed choices were made over the last four years
J. Bezos, personally deeply engaged in his company's Indian venture, may not have recognized that his winning strategy, so successful all over the world, simply would not fly
For lack of a straightforward dialogue with the Indian government, implying understanding of India's rich and troubled history and a realistic appraisal of the constraints weighing on the government of such an immense population, Amazon essentially went 'by the book' with a trusted and familiar business model
Failure was pre-ordained, as we hope to show by recounting the sorry 'cat-and-mouse' game between Amazon and the Indian government which went on since 2016 and is not played out yet
In truth, Amazon has effectively sought to calibrate its market approach to India's uniqueness - a 'tactical' effort to broaden the company's footprint without sullying its faith in consumer service
With the information available at the time (Oct. 2019), we insisted in "Amazon goes local" that, for the 'tactics' to succeed, the firm had to 'unpick' some of its business practices to benefit fully from its Indian retail partnerships
As of March 2021, hard realities have to be faced with a strategic course correction to emerge from Indian winter.
Growth at any cost ?
J. Bezos has made no secret of his intent to secure another growth engine for his company in what is set to become the world's second largest consumer market
Amazon has pushed through with admirable persistence expanding after 2016 (after some prudent testing starting in 2012) by taking advantage of the more liberal approach to foreign direct investment on the part of the Indian authorities, allowing 100% foreign ownership of 'pure market place' e-commerce (discussed in 'King's Indian Defense')
The firm's initial commitment to invest $5.5 billion was increased by $1 billion early 2020, to support the creation of a country-wide logistical network from scratch in an effort without parallel in developing markets, excepting Alibaba in China
But total 'commitments' to India since exploratory investments in 2013 may be much larger, reaching an estimated $10 billion according to R.J. Hottovy, Morningstar Inc.'s consumer equity strategist, quoted on S&P Global


A full picture of Amazon's progress in India is not readily available because of the legal entities involved
two corporate entities - Amazon Corporate Holdings and Amazon.com.incs
three Amazon 'units' - market place unit 'Amazon Seller Service', payments arm 'Amazon Pay (India)' and food retail business 'Amazon Retail India'
partnerships with Indian distributors Cloudtail and Appario
Amazon's losses in India across its marketplace and a few other entities in FY19 (ending March '20), including Amazon Seller Services, Amazon Wholesale (India), Amazon Pay (India) and Amazon Transportation Services, added up to INR 7 899 crore (approx. $1.09 billion) according to regulatory documents
Losses at Amazon Seller Services, the India online marketplace unit, have mounted in sync
from INR 5 685 crore (approx. $784.5 million) in 2018-2019
to INR 5 849 crore (approx. $807 million) for 2019-2020 as of end March '20 – while revenue increased 43% to INR 10 846 crore (approx. $1.5 billion)
with total expenses rising over 25% from INR 13 463 crore in FY19 ($1.85 billion) to INR 16 877 crore in FY20 ($2.3 billion)
The reported losses have weighed heavily on the negative results posted by Amazon for its international segment in 2018 and 2019 (and before)
However, it is the huge cost involved in achieving sales in India after 4 years of active engagement - a loss of $807 million for sales of $1.5 billion for the year ending March '20 - which has to stand out as a major concern for management (and shareholders)
The contribution of International Sales (which includes all foreign developed markets) to global commerce turnover (ex-AWS) has been remarkably stable at 30%, tracking sales on the North American market in 2020 with a growth rate of 39.7%
in $ million
Op.Inc. (1)
Sales
% Gp. Com. (2)
2016
-1 283
43 983
35,5%
2017
-3 062
54 297
33,8%
2018
-2 142
65 866
31,8%
2019
-1 693
74 723
30,4%
2020
717
104 412
30,6%
(1) Operating Income (ex-AWS)
(2) Intl sales as % of Group ex-AWS
Sales in Japan, Germany and the United Kingdom, countries where Amazon booked 66% of its international sales in 2018, according to Statista, have presumably stayed profitable all along while international sales have remained deep in the red year after year, signaling the immense cost of the Indian venture
With the sales spurt in 2020 from an already high base, profitability of the International segment has been on the mend - close to break-even at mid-year 2020 (with a loss of $52 million), turning positive for Jan-Sept '20 (+$355 million) and improving further by year end
As of Dec. 30 2020 (latest quarterly company accounts available), operating income on International segment (which includes the key developed markets) turned positive for the full year (+717 million) against a loss of $1.693 billion the previous year
The positive impact on e-commerce of global lockdowns countering the spread of the COVID pandemic has obviously been felt across the world - even though profitability of Amazon's Indian business cannot be quantified (accounts for the year ending March 2021 will not be available until much later in the year)
Even if some green shoots may finally signal a trend reversal after years of cash drain on the international markets, mainly (perhaps uniquely) linked to sales in India, Amazon is still exposed to a loss of momentum
Underestimated at launch, and bound to weigh on Amazon's Indian venture, the strict enforcement of the regulatory framework set out by the Indian government is compounded by the geopolitical goals India is setting for itself
The marketplace model - a regulatory framework
As of April 2016, the Indian regulator allowed 100% foreign direct investment (FDI) in online distribution of goods and services under the so-called "marketplace model"
to create a level digital playing field, open to all sellers
to facilitate the relation between buyer and seller by way of an IT platform and logistics
but not to allow an e-commerce merchant to hold inventory (acting as a retailer)
There is not doubtful that Amazon hoped to wear down the regulatory boundaries by the sheer size of the company's commitment
J. Bezos stated as much is the Letter to Shareholders 2015
"India is another example of how we globalize an offering like marketplace…"
However, the hybrid model of marketplace which is the growth engine of Amazon's global e-commerce model only shares the name of the Indian model
Amazon acts as a retailer across the world by selling its own inventory as well as an intermediary providing technological and logistical services
playing on Amazon's strength, the strategy competes along the entire supply chain, with the suppliers who use Amazon's services and with the retail networks bypassed by direct delivery
J. Bezos underestimated the strong commitment of India's government to its millions of small shopkeepers - leading to an uncomfortable 'cat-and-mouse' play between Amazon (pushing the boundaries) and the Indian authorities (closing the loopholes)
Amazon has gone on record to criticize the official stance by qualifying regulatory clarifications as 'new' - they hardly were and Amazon entered the Indian market in 2016 in full knowledge of the regulatory framework
The firm has worked around the regulations by transferring its own retail business to Indian companies established for the purpose - Cloudtail and Appario
Since the publication of amended rules issued in response in 2018, Amazon has shuffled its participations in the retail subsidiaries again, relying presumably on legal advice that the diversification of Cloudtail and Appario on competing platforms would suffice ..
As suggested in June '19 in 'an American high-roller in India', "we have no way of knowing how stringent the interpretation of the Dec. '18 rules will turn out to be but the intent remains clear and Amazon India will be walking a tight rope"
Sensibly, Amazon warns its shareholders by stating in its 10-K -p.37
In India, the government restricts the ownership or control of Indian companies by foreign entities involved in online multi-brand retail trading activities.
For www.amazon.in, we provide certain marketing tools and logistics services to third-party sellers to enable them to sell online and deliver to customers, and we hold indirect minority interests in entities that are third-party sellers on the www.amazon.in marketplace.
Although we believe these structures and activities comply with existing laws, they involve unique risks, and the PRC and India may from time to time consider and implement additional changes in their regulatory, licensing, or other requirements that could impact these structures and activities.
There are substantial uncertainties regarding the interpretation of ... Indian laws and regulations, and it is possible that these governments will ultimately take a view contrary to ours.
Behind the precise wording, Amazon appears entrapped, if indeed retail activities of its 'hybrid' model are crucial to its profitability
Far reaching goals, rooted in history
Undoubtedly close students of China's emergence as an economic world power, India has been intent to learn from China's successes ... and mistakes
At the core, and confronted with a more assertive neighbor, India has in all likelihood determined that a strong economy is a precondition for any geopolitical rebalancing in the large Asian region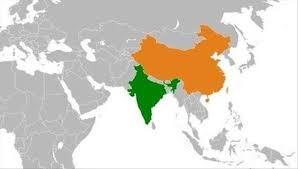 How to proceed can only be a matter of conjecture for the observer, but the value of foreign expertise to boost domestic business in promising sectors stands out in China's march from backwater to world leader
In this context, the 'open door' policy in on-line commerce, initiated in 2016, hardly lends itself to overblown American hopes of unfettered access to 'the next billion consumers'
A willingness to 'learn' from brilliant success never implied a hand-over of the keys of India's consumer market, even if India's prudent ambiguity could be misinterpreted by American entrepreneurs
Because India's government has been walking a fine line in its determination to protect its millions of small shopkeepers while, at the same time, setting out the stage for digital transformation, official prudence could easily be perceived as a sign of indecision
The mistake was magnified by the cultural chasm between an entrepreneur standing for liberal free initiative and Indian officials emerging from a command economy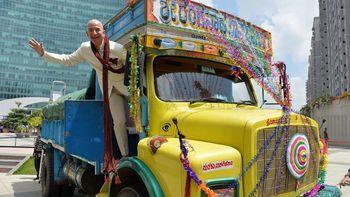 If conflicting economic backgrounds are a rich recipe for further misunderstanding, India's wariness of foreign interference, steeped in the continent's history, ensures even deeper defiance
As noted in "India e-commerce - Game, Set, Match", China's giant consumer conglomerates have been notably cautious to take on a dominant role in India, to be expected of their outsized success in China
This is especially the case of e-commerce giant Alibaba BABA/NYSE which limited its forays in India to digital third-party processor Paytm 30% minority investments – transferred to its financial subsidiary Ant Group – and to services and logistics firms in India while its majority-owned e-commerce venture – Paytm Mall – has failed to gain traction. Its desultory market share, estimated at 3.3% according to 2018 data, does not seem to have budged
The reticence of Amazon's most powerful challenger on the global market stands in contrast to the seemingly boundless confidence of the American firm...
Possibly a study in cultural pole opposites, or an early signal of conflict foretold between the two giant Asian countries, Alibaba's prudence may also be derived from hard-headed evaluation of the massive cost and logistical challenge to reach an Indian population with low purchasing power
Either interpretation may be true, to a degree, but it is from history that India has drawn the most straightforward lesson on foreign commerce
A lesson of which China is just as familiar...
Never err from principles
Ever since Matteo Ricci, the Jesuit emissary, waited for 20 years from his 1582 arrival in Macau before being invited to the Imperial Court, though never in the presence of the Chinese Emperor Wanli, China has learned to keep foreign influence at arm's length - and if the shameless exploitation of China, engineered by the Western powers in the 19th century, is anything to go by, the lesson will not be forgotten any time soon
India's experience has been as dismal - brought about, as it happens, by the commercial ambitions of a trading firm, the London-based East India Company, which led, as fate would have it, to the demise of the Mughal Empire, rulers of most of northern India from the early 16th to the mid-18th century with a great sense of administrative organization
The dynamics of Amazon's hybrid e-commerce model were probably poorly understood in the early days by the Indian bureaucracy... but not for long
The effort to rein in the company's competitive edge, as early as 2016, was aimed at protecting millions of brick-and-mortar retailers in India - and could easily be branded as political opportunism
However, shaking off regulations as politically motivated, and as such devoid of lasting consequence would misconstrue the original intent of easing traditional retail into 21st century digital commerce - over time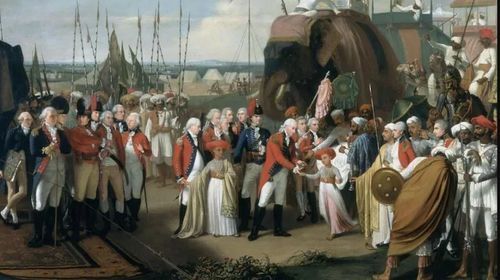 The aggressive pursuit of commercial business interests by the American company might even have revived - in India's subconscious - the dire consequences of losing control of a process which, from a modest grant by the Mughal emperor Jahangir in 1613 to Captain William Hawkins permitting the English to erect a factory at Surat in Gujarat, led to the fall of the Empire, over the course of 150 years
Moves and countermoves between the Indian government and the e-commerce firm seem to follow one another with no end in sight because with each new round of foreign investments and with each retail specialist wilting under relentless competitive pressure, the stakes are getting higher...on both sides
Lost in a maze
Goals of foreign e-commerce investors, Walmart-owned Filpkart as well as Amazon, have never been aligned with the policies of the Indian government and - as it turns out - could not be
Amazon is focused on slim profitability balanced by all-important dominance in key market segments- such as smartphones or electronics - secured by a hybrid model cutting out intermediaries
India is intent on bringing about a digital revolution of retail, favoring a more competitive market place but not the extinction of the social economic network of small retailers
In the web of contradictory expectations, Amazon chasing dreams of the 'next billion consumers' and India determined to strengthen its economic backbone in anticipation of geopolitical confrontations, something has to give
A recent Reuters report, dated Feb. 17, '21, came as no surprise with the publication of confidential Amazon documents which laid bare the company's effort to counter Indian regulations
The foreign investment regulations barring e-commerce firms from holding inventories of goods and selling them directly to customers led to endless iterations by Amazon to circumvent this 'pure' marketplace concept
In March 2016, in an attempt to level the playing field, regulations capped online marketplace sales from a single seller at 25% of total sales
Amazon was relying on subsidiary Cloudtail to retail on its behalf and Cloudtail's share of sales on Amazon marketplace was in fact around 47% (according to internal documents reported by Reuters)
The new rules also explicitly stated that "e-commerce entities providing [a] marketplace will not directly or indirectly influence the sale price of goods or services and shall maintain [a] level playing field."
To no avail... as the Reuters report explains
Amazon moved the procurement of some mobile phone brands Cloudtail was offering to Amazon Wholesale, a wholesale business-to-business operation in India which did not fall under the foreign investment restrictions. Amazon Wholesale then supplied these products to "certain" sellers, who in turn sold them on Amazon.in, according to a 2016 internal global regulatory update
In 2017, a second 'special merchant', Appario, was established, controlled by an entity in which Amazon had a stake
In December 2018, new restrictions prohibited vendors in which marketplaces such as Amazon have an equity interest from selling products on these marketplaces, taking aim at Cloudtail and Appario
By reducing its equity stake in the parent companies of the two sellers, which accounted for 35% of sales on the platform, Amazon believed to be compliant
However, one internal Amazon document from 2019 states that the two special merchants get "subsidized fees" and access to Amazon global retail tools for inventory and invoice management (Reuters)
In June 2019, Commerce Minister Piyush Goyal required compliance with the regulations...followed in January 2020 with more promises, more fireworks, street protests and the launch of an anti-trust probe against Amazon and its competitor Flipkarr
...and in January 2021, by the official announcement that stringent changes will be made to India's foreign investment (FDI) policy for the ecommerce sector, which may force the companies to move away from the restructured (indirect) holding patterns instituted after 2018
In retrospect
While strategic mistakes often become self-evident over time, the premises which induced J. Bezos to commit $5 billion to Amazon's Indian venture were flawed early on
To insert e-commerce in the Indian retail industry would always require careful planning and patience,
keeping the focus on business-to-business services (rather than entertaining a dual approach, bound to create confusion)
providing additional service rather than competing on price
partnering with a third-party digital processor from the start (rather than setting up its own Amazon Pay as the company has done belatedly)
The mists of the East India Company may have lifted long ago and shared interest in upgrading India's retail system remains incontrovertible
Hemmed in by regulatory constraints, Amazon will be weighing its options as its main competitors outline strategies - in e-commerce and in digital payments
Time is short, India's e-commerce is in the cusp of radical overhaul and Amazon-India might have to revisit a business model which served it so well ...
As we plan to discuss in forthcoming 'Asian playgrounds', with success in India, Amazon will have a lock on South-East Asia....or not