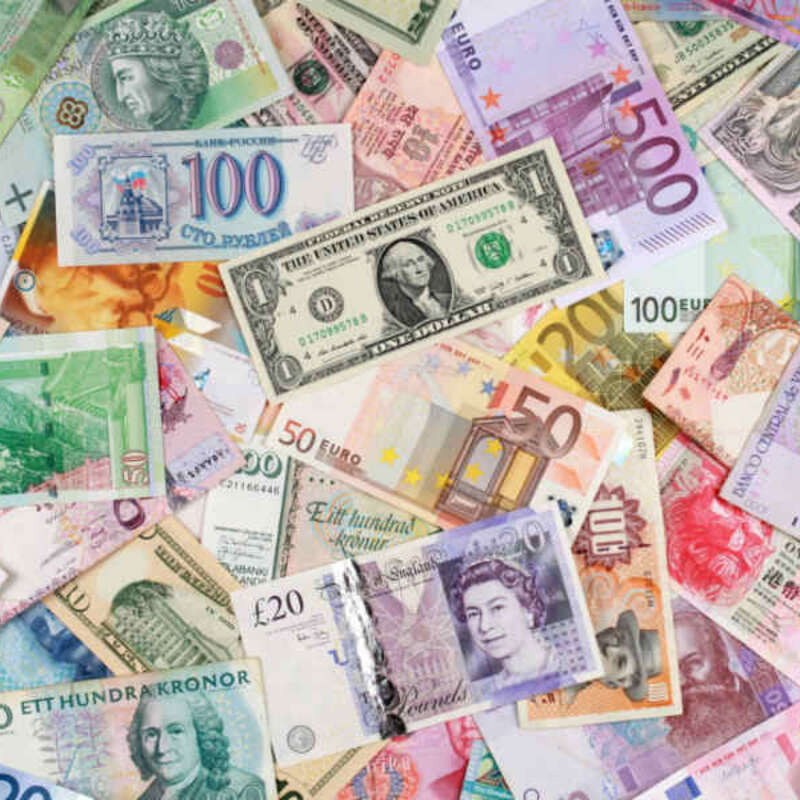 Ant Group - a risk too far
Launched in 2004, Alipay, the payment module of e-commerce giant Alibaba, operating as an escrow service to ensure trust between buyers and sellers, proved exceptionally successful in spreading the "gospel" of on-line purchases in China
Deposits made by Alibaba customers – creating a profitable interest stream for Alibaba – may have been a deciding factor in Mr. Ma's decision to transfer the 'digital wallet' into a separate entity, Ant Financial Services
Since 2017, as the outsized weight of Ant Financial Services - to become Ant Group later in life - started to take hold in the wake of the popularity of the digital transaction formats, Chinese regulators have sought to strike a balance between monetary control and the multiple advantages of disruptive innovation
As an engine powering domestic consumption, the flexibility of digital payment was unparalleled - and remains unstoppable; its advantages are very much in line with official policy supporting domestic buying power
The vast trove of data collected from millions of consumers may ultimately be the greatest prize, certainly for the companies but for the Government as well
With the large state-controlled banks very much on the back foot, regulatory efforts ended up being late and piecemeal in challenging Ant's lightening growth path
Ant's November '20 IPO - carving its business model in stone for millions of subscribers - has been the tipping point
Bringing the listing of Ant Group to a full stop was the easy part... "New Ant" remains to be invented...
Introduced under the guise of 'regulatory' obligations (which proved to be moot), Mr Ma's decision put the 'Alipay' asset out of reach of Alibaba's foreign shareholders
At the time, early backers Yahoo and Japan's Softbank had every reason to feel duly aggrieved, but they ultimately had to accept a guaranteed share of Ant's profit in compensation
The main driver in Mr. Ma's contested decision, however, must have been the awareness that third-party payments opened venues to vast pools of commercial transactions and – one step further – to an array of financial services
Hyper-growth of on-line transactions
And off-line...
Alipay's success in developing trusting relationships within the e-commerce sphere broadened its footprint by building on its growing distribution power – going off-line with the digital wallet for in-store payments and by encouraging sellers to allocate their revenues for Alipay payments to their own suppliers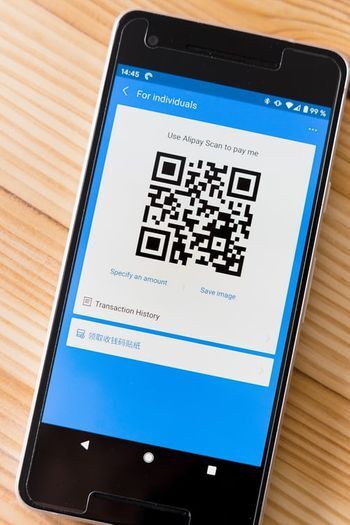 With seemingly endless growth potential in circular cash flows, Alipay might well have hoped to secure a well of profitability without limit...and the $17 trillion payments transiting on its platform over 12 months by June '20 (Paypal processed $712 billion in 2019) are of an order of magnitude out of reach for the most established payment systems (Visa or MasterCard )
Even so, it is not simply the immense payment flows which shatter familiar boundaries, it is the growth potential, achieved year-on-year from its large base, which inspires the awe of any observer, but also of China's financial regulator
The entire third-party mobile payments universe (dominated by Alipay and Tenpay-WeChat Pay with a combined share topping 90%) now appears on track to double by 2020 at $34 trillion – from an estimated $16 trillion by 2018
As suggested in our 'Non-cash China, a mobile frontrunner ', the tidal wave is not abeting, with 56% of the entire population relying on mobile payments as of June 2020 (802 million people) – a seemingly irresistible up march from 125 million in 2013 and 527 million in 2017
Coming from nowhere as recently as 2016, the two third-party challengers were processing by 2019 57% of the RMB 350 trillion total non-cash retail payments which include debit- and credit-cards issued by banks
The magnitude of the social transformation implied by the sheer numbers is even more striking when the 2019/2016 growth rates are estimated
The bank card volume more than doubled (a significant achievement by any measure from approx. RMB 65 trillion to RMB 150 trillion) but Alipay and Tenpay grew twice as fast (quadrupling from approx. RMB 50 trillion to RMB 200 trillion) - as sourced by Analysis, People's Bank of China and The Economist
Nor is the growth spurt expect to slacken as Chinese domestic consumption and on-line purchases are on mutually reinforcing upward trends
While there is disparity around the estimates of total non-cash retail payments, annual projections in a range of 20%-30 % are not in dispute
...which is how hyper-growth of the third-party payment systems became a focus of regulators as early as 2017, since their share in non-cash retail payments, fed by aggressive competition between Alipay and Tenpay, was potentially becoming too dominant to ignore
In an attempt to rein in the digital payment revolution, China's Central Bank introduced compulsory reserve obligations under central management for customer deposits
The new rule has come in force progressively, from an initial reserve requirement to put 20% of the funds under central management (2017), upped to 50% (April 2018)
In June 2018, the Central Bank announced that, by January 2019, the third-party payment systems were required to deposit 100% of customer deposit funds under a centralized, interest-free account, bringing to a halt the interest stream and the opportunities to invest profitably the cash held on behalf of customers
While the resulting loss in revenue by both firms is not known, the cash centrally deposited under the new rule exceeded $225 billion (RMB 1.5 trillion) as of Jan. 2019 – putting the loss according to Financial Times at $1 billion
In terms of supervision over financial risk exposure, the 100% reserve requirement precluded maturity transformation by the digital services, signaling early on the intent to restrict overlap of third-party payment processing with loan and investment activities of the banking sector
QR, a stronghold of the duopoly on mobile transactions
While taking a hit on their bottom line by choking a profitable income stream, the reserve rule increased the competitive streak of the two systems because it was the payment process by itself which provided invaluable data information on the customer, with a special advantage to Alipay in processing the more costly items
Sailing straight down wind - 'on the run' - and on the strength of the growing attraction of digital payments, Alipay and Tenpay were already extending their presence successfully off-line by facilitating payments from the mobile digital wallets in 'brick-and-mortar' retail sector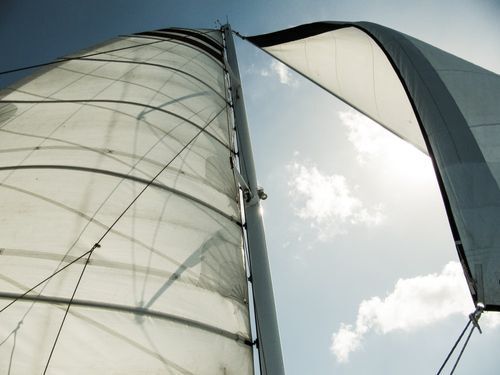 With a focus on data the prized goal, 'walled gardens' were careful to exclude the direct digital competitor as well as the traditional processes monitored by the banks from user payment information
Collected by way of QR codes, the black-and-white matrix recognized by digital scanners, widely distributed in distinct formats by each firm, the data are entered as digital payment orders by the customer
Information, which used to be the preserve of the banking system, may have been underrated in a predigital age, but the banks were bound to recognize soon enough how their core function of loan attribution - to consumers as well as to businesses - was coming to depend on credit profiling outside their purview, all on the strength of QR codes
The resulting fragmentation was becoming more detrimental by the day, as digital payments were gaining ground
As discussed in 'Non cash China, a mobile frontrunner', the status of the QR code became central to the planning of the Chinese Central Bank, ever since 2017, highlighted in the Bank's "Fintech Development Plan (2019-2021)" as a priority for standardization
Unambiguously, standard QR codes, with unified technological standards and compatibility between the systems, are bent on bringing Union Pay, supported by the major Chinese banks, back in play by leveling the field with the dominant players
How the regulatory push will play out by target date of 2021 is not known but Alipay, which has much to lose with its privileged position backed by Alibaba's e-commerce dominance, must have been seeking strenuously to protect its 'moat' of customer data
Ever since 2017-2018, the third-party payment systems may have tried to assess the resolve of the regulator in striking the right balance between the undeniable achievements of digital payments and risk management devolved to Chinese banking system
Disintermediation, act 1
The removal of intermediaries, by establishing a direct relationship with the consumer, is the hallmark of the digital economy, late in coming to financial services...except in China, the front-runner in disintermediation too...
In 2013, Alipay's innovative option, allowing clients to park idle cash temporarily, with automatic transfer of client account balance on the company's money fund, earning interest, could appear sensible enough
Competing head-on with the banking system, at a rate which exceeded the 1.5% offered by traditional Chinese banking on one-year deposits, the offer resulted in a stampede and concurrent withdrawals of bank deposits
This has been enough to establish the Ant Financial monetary fund Tianghong Yu'e Bao as the premier money market fund in the world in less than 5 years – topping RMB1.7 trillion (approx. $268 billion) at the end of Q1-2018 before the monetary authorities tightened regulatory constraints to regain some balance in the financial markets
Not coincidentally it is on June 1, 2018, that China's Central Bank issued a swath of directives aimed at Yu'e Bao to smother its raging growth and its attraction for 370 million account holders, by increasing reserve obligations and by ordering compulsory holdings of low-yield short-term debt securities by the fund and by limiting both daily withdrawals and size of individual accounts
In combination with the obligation to offer alternative investment funds (benefiting 28 fund providers to date - March '20), the new regulations managed to stop Yu'e Bao in its tracks with assets falling back in a brutal reversal in at RMB1.04 trillion in 2019 before recovering at RMB1.26 trillion ($183 billion) as of March '20
It was also in June '18 that the latest private equity round for Ant Financial raised $14 billion from local Chinese and from a 'who-is-who' of global investors
China's sovereign wealth fund, China Investment, State-owned China Construction Bank, National Social Security Fund and big state insurers were listed as local investors from previous funding rounds
Global investors of the most recent round included Singapore's sovereign funds Temasek Holdings and GIC, Malaysian sovereign fund Khazanah Nasional Bhd, US private equity Warburg Pincus, Canada Pension Plan Investment Board, Silver Lake and General Atlantic as major investors.
US private equity firm Carlyle Group , venture capital firm Sequoia Capital , T. Rowe Price , Janchor Partners, Discovery Capital Management, Baillie Gifford and Primavera Capital Group were also involved
As reported in 'Is Ant Group feeling antsy', the new valuation - at $150 billion - could surprize by more than doubling the earlier 2016 funding
What should not have surprized the private investors, however, was the prudent - but insistent - regulatory push to balance Ant's undisputed potential as agent of change with the role and responsabilities assigned to the Chinese banking system
Disintermediation, act 2
Careful to present itself as a tech company, according to its CEO Eric Jing, in a November '18 interview, "the Chinese giant announced a new brand to sell technology services to financial institutions like banks"
Whatever its intentions might have been after the Central Bank made its reservations clear by halting the growth of Ant's money market fund, the company faced an impossible task to square the circle
to justify the large valuation assigned by the firm's new investors
to, simultaneously, invent a new business model focused on technology services
Shedding the profitability of an outstanding business voluntarily and without mandating a break-up of the company was hardly a realistic approach
What would have become of Ant's carefully nurtured - and still growing - data trove, if the firm were to turn itself in a 'tech' provider, was left undetermined...
Unsurprisingly, because the regulator had taken a principled stance with little practical consequence and because Ant had every intention to rely on its data analytics acumen to deliver financial services, the firm was bound to end up in the cross-hairs of the regulator again
The firm took the route which simultaneously put its data expertise to work, delivered a financial service based on technology to financial institutions and enhanced its profitability
The chosen path, to serve as substitute of fund management's stunted growth, would be the allocation of consumer- and small-to-medium business loans, by relying on its data profiling expertise
Acting on behalf of the banking system, Ant's service could be seen as 'technological' but by taking over a key value-adding responsability of the banks, knowing and evaluating the client, its expertise was very obviously 'financial', hollowing out the bank's role in the process...
Ant's credit services fronting for the banks were never likely to remain a technological application on a limited scale
The firm's growth potential in any dimension of finance had been proven in payment processing and fund management and in 2019, the first year of Ant's new 'technological' direction, credit services grew by 80%
Desintermediation under a new guise and likely to expand on a scale the banking system could not hope to challenge was still disintermediation...
The Central Bank's delayed response to the new challenge may have signaled its reluctance to settle between equally unattractive options, as we will discuss in 'Inventing New Ant',