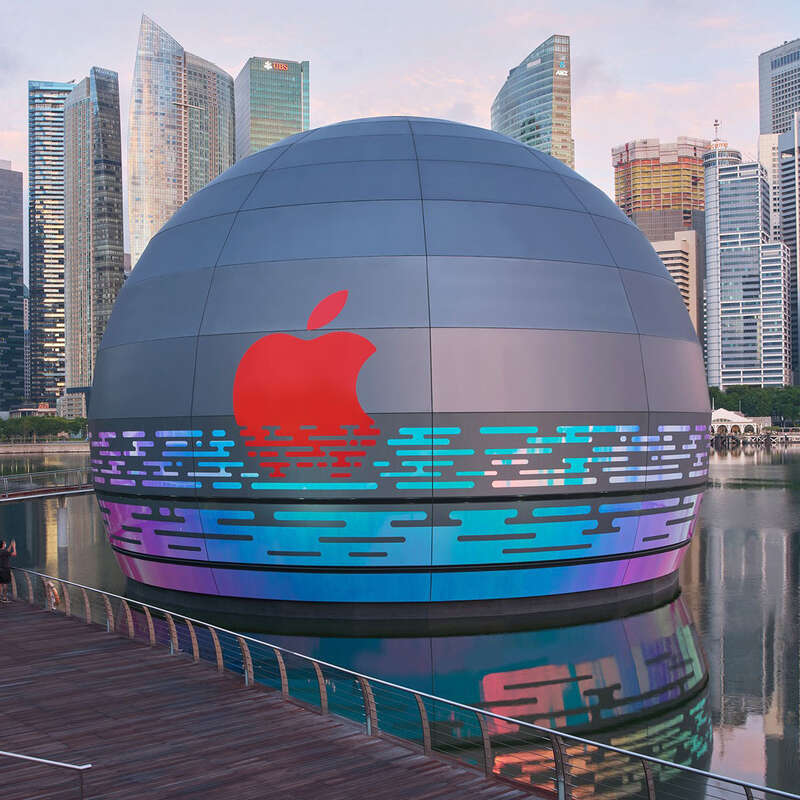 Pin-insights
Apple is betting the house on 'Services' to reinvent itself and we will attempt to take this ambition at face value
With the sales of phones - the main driver in hardware (63% of total 2018 sales) - trending down, growth of Services will be very challenging and the installed device base may not suffice
A 10% drop in iPhone sales (equ. $16.7bn) would require a 50% increase in services sales, year-on-year (based on 2018 revenue)
Although the segment is closely followed by investors, Services do not lend themselves to straightforward evaluation
Apple has reserved much flexibility in accounting what is actually understood as 'Services' and how service revenues are estimated
Analysts are left in the dark about the drivers of revenue - and of profitability - of the various components identified as 'Services'
While Services are likely to expand, it is fair to argue that the trend comes second behind the vast importance of the installed user base
***
As the title of our note suggests, a discussion about Apple after the demise of its founder and source of inspiration is long overdue
Over the past couple of years, the company's brilliant expansion has been powered by a dual engine, the star-studded trail left by Steve Jobs' creativity and the organizational genius of its current CEO, Tim Cook
With a sense of inevitability however, stars dim and organizations run their course
The challenge is hardly unique, as competition wears down uniqueness and profitability of a company's flagship products over time
But the success of Apple in creating an entirely new category and novel ways to communicate by smartphone raises the bar by an order of magnitude
Today, Apple is betting the house on 'Services' to reinvent itself and we will attempt to take this ambition at face value
We hope to follow up shortly with our note 'Jobs Unbound' to discuss if transformations remodeling the soul of the company are worth the risk and if so, how to go about it ?
Splitting and dicing
Services, which in Apple lingo are a vast archipelago of digital extensions of the installed hardware base, are entrusted with the demanding challenge of keeping the company's creative mystic alive and of securing strong revenue growth
We argued in our June Scorecard and in Pressing Priorities that the Services strategy should not distract from a hardheaded defense of current iPhone sales around the world
But the time has come where the credibility of Services - and their potential contribution to company growth - should be evaluated in their own right
Services, broadly defined in the latest 10-K annual company report (2018), are understood to include
Digital Content and Services, which refer to the various app stores (iTunes, App Store, Mac App Store, TV App Store, Book Store, Apple Music)
iCloud – Apple's Cloud Service
Apple Care, incl. assistance built into software products, electronic product manuals & online support
Apple Pay – for cashless payment of purchases
However the company's approach is more inclusive than the straightforward classification might suggest
One-time items, reported by Apple at year-end in the segment, do not seem to identify with widely understood "services"
in 2018, $236 million in connection with the final resolution of various lawsuits hardly skewed total reported services of $36.19 bn
in 2017, "a favorable one-time adjustment of $640 million due to a change in estimate" (further unspecified) did impact that year's services of $29.98 bn (2.1%)
The company notes on revenue recognition provides more significant details about 'deliverables' which provide Apple with some flexibility to allocate to services every sale that is not strictly hardware
Deliverables are broadly defined as software both essential to the hardware product's functionality, undelivered software (by implication, not essential) and undelivered non-software services
Quoting from the 10-K report 2018 (page 44)
The first deliverable, which represents the substantial portion of the allocated sales price, is the hardware and software essential to the functionality of the hardware device delivered at the time of sale.
The second deliverable is the embedded right included with qualifying devices to receive, on a when-and-if-available basis, future unspecified software upgrades relating to the product's essential software.
The third deliverable is the non-software services to be provided to qualifying devices
Apple specifies that revenue is allocated to all deliverables based on their relative selling prices, which, for lack of vendor-specific objective evidence of fair value ("VSOE") or third-party evidence of selling price ("TPE") - presumably often the case - gives the company a free hand to estimate what the selling price of the alone-standing 'deliverable' would be
Accounting rules regarding revenue recognition of deliverables are stated as follows
Revenue allocated to the delivered hardware and the related essential software is recognized at the time of sale, provided the other conditions for revenue recognition have been met
Revenue allocated to the unspecified software upgrade rights and non-software services based on the Company's ESPs [best estimate of selling price] is deferred and recognized on a straight-line basis over the estimated period the software upgrades and non-software services are expected to be provided
However – unless we are mistaken – rules assigning related revenues to either 'product' or 'services' are not specified and may in fact be adjusted over time
A note for revenue recognition in 10-Q 2019 (first quarter) – page 6 – does just that by shifting Maps, Siri ® and free iCloud services, which are bundled in the sales price of iPhone, Mac, iPad and certain other products, in Services net sales, historically classified in Products net sales
The adjustment effectively transfered a quarterly revenue of $658 million from Products to Services for the period Oct-Dec '17 (the first quarter of the year for Apple accounting purposes). For the full year, the shift could represent $2.6bn on a straight 4-quarters basis (and close to 6% of 2019 Services based on the 3 first quarters), possibly over-estimated because the end of the calendar year is historically Apple's top quarter
While it will be assumed that software 'essential to the functionality of hardware' is recognized in the 'products' segment, it is not clear if this is also true of the 'embedded right' to receive software upgrades (second deliverable)
We do not imply that revenue recognition of new services such as free TV+ bundled with in an iPhone sale, should not be accounted for separately, as 'Services' (which they are by nature)
But accounting for services would gain in credibility with definite rules on the allocation of the various categories of 'deliverables', to make sense of 'Services' over time
Quarterly growth in the Services segment, keenly observed by investors, would gain in relevance, even though actual contribution from the various service categories would be required for a full picture
…which of course is another matter, for institutional analysts to reclaim
By the numbers
Revenue of services within Apple's ecosystem have become a significant contributor to total Apple sales, from 11.3% (2016) to 14% (2018)
Jumping to a 19.7% share of total sales in Jan-March '19 (Q2 - 2019) and to 21.3% in March-June '19 (Q3 - 2019),
USD billions
Total Revenues
Services
% of Total
Q1 - 2019
73,435
10,875
14,8%
Q2 - 2019
58
11,45
19,7%
Q3 - 2019
53,8
11,455
21,3%
Source Apple Financial Reports
The surging Services share of total revenue is the reverse image of slipping hardware sales,
Hardware sales are down by 9.2% for the quarter ending March '19 against the previous year, and again by 9% for the quarter ending in June '19
Not to put to fine a point, the overall trend is dismal, even though absolute Services sales numbers remain impressive - reaching $37.2 bn in 2018 and $11.5 bn for each of the first two quarters of 2019
The growth pattern of Services since Jan. 2018 also remains a work-in-progress
USD billions
Services
Q-on-Q growth
Q1 - 2018
9,129
Q2 - 2018
9,85
7,9%
Q3 -2018
9,548
-3,1%
Q4 - 2018
9,981
4,5%
Q1 - 2019
10,875
9,0%
Q2 - 2019
11,45
5,3%
Q3 - 2019
11,455
0,0%
Source Apple Financial Reports
Since the numbers reported by Apple are unaudited, some adjustments made over time only allow prudent interpretation
Q3 - 2018 Services are reported at 9.548 on the Q4-2018 data summary
the same Q3 - 2018 Services are reported at 10.170 on the Q3 - 2019 condensed consolidated Statement of Operations
we relied on the lower number because total 2018 services sales, reported on a quarterly basis, - 38.5 bn - are closer to the still smaller total reported at year end - 37.190 bn
the Q1-2019 quarterly growth (9%) will be in part related to the transfer of Maps, Siri ® and free iCloud services in the Services segment (a $658 million shift to benefit Services)
Digging for Growth
Apple does not break out sales numbers by service, making it difficult to evaluate the growth potential of the various segments in the category
Apple Music, a music subscription service, has 56 million clients as of Dec. '18 (Spotify announced 96 million in Feb. '19), according to the Verge (quoting the Financial Times) - putting revenue estimates at $4.7 bn (with 70% paying $10/month) to a high 6.7 bn (with all subscribers paying $10/month)
Apple Store, an app platform, with an estimated 170 billion downloads over the previous 10 years, as of May '18 (App Annie's estimates, quoted by the Verge), paid out $100 bn to developers over 12 months as of June '18 - with Apple taking a 30% cut on app sales (subscriptions, in-game purchases), implying a $42 bn commission, probably over-estimated if negotiated commissions are taken into account
iCloud storage fees - beyond the 5GB free storage coming with the phones, tablets and PCs - on the basis of $12/year - add up if the number of iCloud users (786 million quoted by an Apple executive in 2016) hold. Ignoring the more costly storage plans, iCloud could easily pass for the foremost revenue stream - from $6.5bn (70% subscribe) to $9.4bn (100% do)
iTunes has lost some of its lustre with the introduction of Music streaming but its wide catalogue (music, books with iBooks, films on Apple TV), its presence across all Apple devices and competing hardware (Samsung TVs) undoubtedly guarantee strong revenues
Apple Pay has been making its mark amongst digital payment systems, for purchases and money transfers - with 1.8 billion transactions / quarter (a 50% growth year-on-year). While revenue (fees paid by banks issuing the card used with Apple Pay) is unknown, it is safe to assume that Apple's payment solution will be leading growth in services, on basis of its installed hardware base
It is clear that, against actual sales of $37.2bn in 2018, the estimates suggested by the Verge do not square, the $42bn revenue generated by Apple Store being probably vastly overestimated, if Apple is in fact negotiating substantial rebates with its top app developers
The general thrust however is unmistakable
services have been growing on the strength of the installed device base
new services made available to the base - such as digital payments - show potential to expand their reach, contributing to ambitious service growth targets
established services can be expected to mature, slowing growth as strong competitors in each market segment hold their own or gain ground (such as Spotify in the US or the Tik Tok media app, launched by Chinese ByteDance and taking the world market by storm)
To further raise the bar, Services gross margin is a metric Apple has highlighted in company reports, with a ratio of 64.1% comparing quite favorably to products margin (30.1% ) as of the three months to June '19 (10-Q page 28)
However, for lack of information about the Service drivers, average profitability is of little value
Presumably, the app platform with its $100 bn pay-out to developers is printing money for the company, which could cover potential losses on new Service initiatives for some time to come
But we would not know...
If, as seems likely, sales of phones - the main driver in hardware (63% of total 2018 sales) - downtrend in the next years for lack of truly innovative features, slower replacement patterns and competition in emerging markets (China, India), service growth in the installed device base may not suffice
a 10% drop in iPhone sales (equ. $16.7bn) would require a 50% increase in services sales, year-on-year (based on 2018 revenue)
Under this scenario, calling for strong growth of entirely new segments, profitable in their own right, a mold-breaking strategy could gain urgency
Possibly, the current 'Services' announcements transition the company by introducing new priorities, while the radical transformation, requiring a profound cultural shift in operations is yet to come
Management may still be uncertain to what extent the Apple client base will stay whole under competitive pressure as 5G looms
Some services may actually serve the sole purpose of enhancing the iPhone ecosystem, without contributing much to profitability
If transformations remodeling the soul of the company worth the risk will be discussed in our follow-up report 'Jobs Unbound'