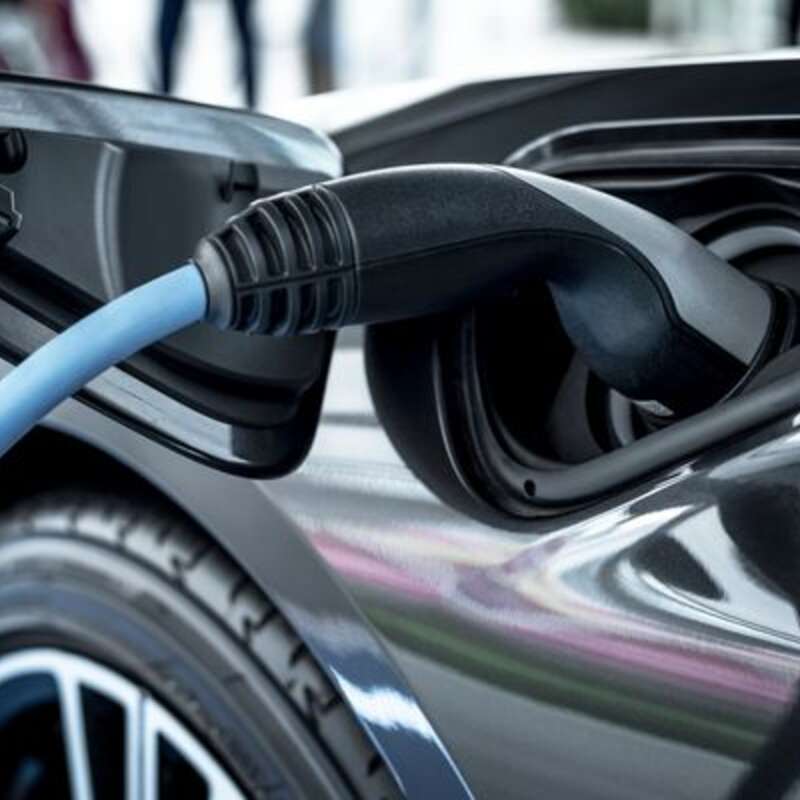 Apple Cars - a convoluted and telling story
Sure enough, and after doing the rounds in seemingly endless iterations and discussions with many recognized car manufacturers, an agreement has been pre-announced in the Korea Times last Tuesday April 13, '21 between Apple and Magna International , for the production of an electrical vehicle (EV), with South-Korea's battery specialist LG Chem delivering the powertrain
Apple's car ambitions have been thwarted repeatedly and the firm is presumably treading carefully in a crowded field
It has been suggested in news stories over the years that Tim Cook, Apple's CEO, is experiencing buyer's remorse at not taking up the offer Elon Musk supposedly made when Tesla's launch of Model 3 in 2017-2018 put the firm in dire financial straits
If true, and whatever the reasons which led Apple not to follow through, the fact that a deal could have been on the table at all - and that EV-focused research efforts were engaged by Apple before and since - retain special significance
cars are a uniquely potent data tracking source - the ultimate frontier in collecting information about consumer preferences - and as such, a narrow focus on data access has become a battle ground between software firms and legacy car manufacturers
the production of electric vehicles (EVs) brings down many of the technological barriers put up by the legacy manufacturers of combustion engines (ICEs) over decades of investment - processes are much simpler and, because IT is becoming a clear differentiating factor, software firms may be at an advantage
Putting the two factors in perspective, Apple's decision to engage (if confirmed) is not entirely unexpected
Data collection has become too important a factor in justifying the high valuation of IT firms exposed to relentless erosion of their distinctive software products
The success Apple encountered in software with tightly controlled hardware could prove equally rewarding in EV production if Tesla's market-roiling example holds the promises software contenders are imagining
Relying on a mature product - the smartphone - to anchor its market value, Apple is actively pursuing diversification opportunities to extend and enhance the experience its clients have come to expect
Already late in joining the automotive party on a crowded field of EV hopefuls, if the 2024 target delivery date is true, Apple's factors of differentiation will need to be all the more significant
While nothing is known of the strategy, except for a red herring or two, such as 'battery range' or 'self-driving', the strengths of Apple's line-up in products and services may point to things to come
Infotainment has been one option on the table early on to bypass legacy manufacturers with Apple smartphone software linked to the car's information system
Quite another will be the launch a car as a fully integrated data platform - featuring the broad range of services Apple expects to command
Infotainment - a standard and little more
Infotainment, which allows making calls, giving directions, reading and composing text messages by voice, and playing audio, presented an opportunity in making the smartphone even more of an indispensable companion
by displaying the familiar apps, already downloaded on the driver's smartphone
taking advantage of the virtual assistant for voice commands
featuring up-to-date map and traffic data from the smartphone internet connection
Fast becoming standard features, Apple CarPlay and Android Auto , relying on the smartphone Internet connectivity, out-competed build-in manufacturer systems which required an additional Internet subscription
Broadening the functionalities benefitting the smartphone users, infotainment however was never expected to create a new category, generating fresh demand of a new public of consumers
Such may have been the ambition of a much deeper integration of the software with every aspect of the driver's experience, in Apple's discussions with the German legacy manufacturers, Mercedes and BMW
security checks controlling the car's operational status - from the quantity of available gas to tire wear to engine wear-and-tear
score of the driver's experience in terms of accident-prone reliability
self-driving software features
software upgrades
Mostly informal, the negotiations went nowhere, possibly because the car makers remained unconvinced by the added-value, more related to the Apple brand than to the software features.
Weightier must have been the failure to find common ground on the access (ownership?) of the collected data, a matter which may still remain poorly understood by car clients today
The pivot - cars are data platforms
Now central in what came to be called 'Internet of Things', data access has been concentrating minds as a revenue source to be privileged
directly with service contracts - directing the driver (or the car...) to preferred energy supply - or repair shops - or attractive retail options on the itinerary
indirectly by profiling the driver's qualifications - to be of great interest for insurers
more broadly still, by delivering a blue print of the substantial time each driver spends at the wheel
With an 'Apple-car', known in rumors as 'Project Titan', there is little doubt Apple grappled with the search for outstanding features, setting the car apart in a field where Tesla was creating as faithful a following as Apple ever had
Although necessarily part of the research, self-driving features seemed (and still are) well on the road to become standard in carefully pared-down 'assisted' driving formats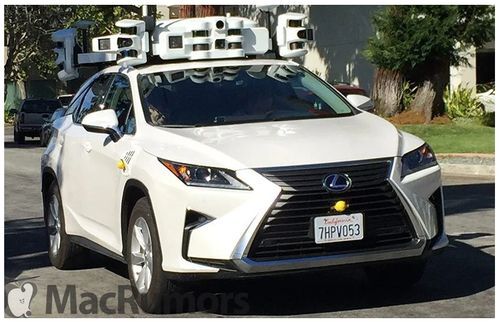 Data, and its much hoped for profitability, as it turned out, needed to tie the software so closely to the car concept itself that one simply cannot go without the other....
This is presumably why Apple, still non-committal about car manufacturing at the time, shelved Project Titan in early 2019, which restructured with the departure of 200 employees
This is not 2019 any longer ?
If Titan could not make its mark with an Apple-led project two years ago, what changed for the smartphone maker to seek a legacy car manufacturer as partner?
Hyundai – Kia , wooed by Apple earlier this year before forgoing the proposal - may have been the latest, but hardly the only manufacturer who pondered the merit of additional production runs in factories with spare capacity…making all the difference on the bottom line
Obviously, the car maker was always likely to remain exposed to the manufacturing risk while Apple hoped to generate IT-sized margins on its software services - hardly appropriate for a fair and stable relationship
However, the failure to come to an agreement - and Apple's decision to rely on the world's premier contract manufacturer, Magna International - lends itself to further interpretations
Apple must have felt that, by not tying its future to the car, the firm was at risk of losing a competitive edge in the confrontation with Google (Waymo) and Samsung
The media features of Apple's ventures may give Tesla - so dominant on the American market - a run for its money, and the slower adoption rate of EVs in the U.S. may open a (smallish) window of opportunity for Apple car's 2024 target date
Hubris or well-grounded sense of reality, the future will tell...
if Apple's software expertise will crush the efforts by legacy manufacturers, with Volkswagen's multi-billion EV commitment or Mercedes' drive to recruit a total of 3,000 programmers worldwide to strengthen its software hubs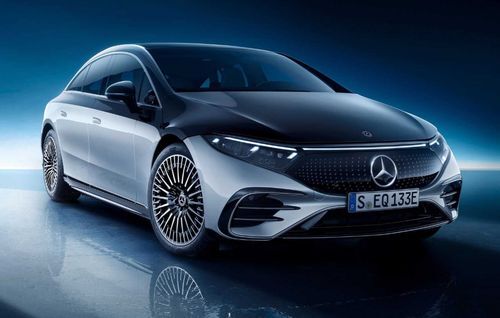 if Apple actually chooses to compete on car performance, as announced with a game-changing battery technology packing more energy into a battery at a far lower cost
if self-driving features, long seen as key differentiating factors for Tesla and, today, by Apple, will be anything but another EV function fast-tracked as standard 'assisted-driving' capability
A gamble
Wading into a sea of uncertainty, Apple apparently could not afford not to raise the stakes because of creeping commoditization of its landmark smartphones and of the data abundance on car platforms
Since 2020, the car project has been placed under the leadership of John Giannandrea , Apple's senior vice president of AI and machine learning, also heading up Siri development and Apple's work on machine learning
All about data writ large...
Uncertainty over the search for differentiation looms nonetheless...
Battery research is advancing by leaps and bounds - with Samsung revealing a long-range, solid-state EV battery prototype just a month ago (March '21)
LG Chem, to which battery (and power train) production of Apple's car will be entrusted is also partnering with GM on battery development, highlighting how global battery R&D has become
Full self-driving features (level 5) mark a radical 'step-up' from level 4, which does not require human interaction in most circumstances...However, a human still has the option to manually override
Level 5 vehicles do not require human attention at all (nor do they have a steering wheel or acceleration/braking pedals)
Such cars are seen as a possibility sometime in the decade - but not a certainty any time soon...
Reality creeping in ... production specifications of EVs will remain a moving target for years to come, for Apple and for its car-manufacturing competitors
with universally shared sense that battery cost will be falling, range will improve and security enhanced as research advances
car-related software is commanding such a concentration of engineering talent around the world that broadly shared progress seems almost preordained
All of which leaves Apple with unusual options to find its footing,
...to be discussed in our follow-up note 'Jobs unbound'