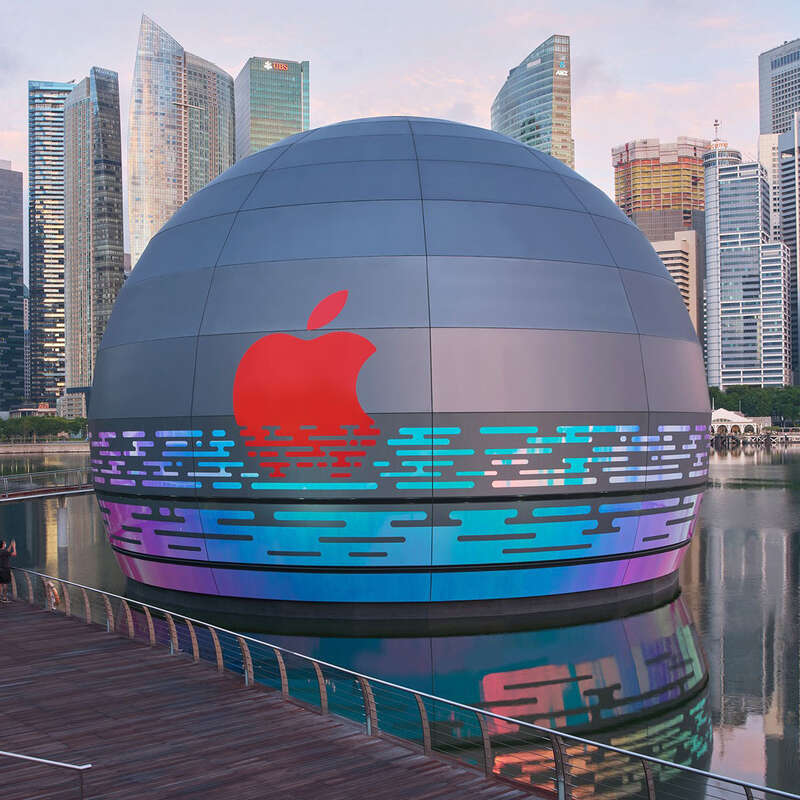 Apple - Legal Challenges III
Pin-insights
By engaging in a tightly scripted legal battle, with its formalities and its hard-hitting agenda of very public provocation, Epic Games signals its determination to 'bring down the walls' of Apple's dominium...
Unquestionably, the focus is on the ecosystem, a tightly integration of hardware and operation system software, which is the foundation of Apple's powerful grip on app developers and on the users of its products
However, by deploying an armada reminiscent of its own war games, Epic did not spell out what the legal assault hoped to achieve, to advance its company interests or to improve operational terms for all app developers, notably the smallest
The difference in perception runs deep, strengthening Apple's defense in the short term as the optics of Fortnite's self-serving complaint, joined by other powerful app providers, on behalf of the 'little man' may not convince, but, in the long run, Apple's grip on every aspect of trade in the 'ecosystem' will be perceived as more and more abusive
***
Battle Royale
Are Epic Games and Apple playing a 'winner-take-all' game while both parties have much to commend for their achievements...
Or is the lawsuit part and parcel of a public relations campaign, designed by Epic to embarrass Apple, whatever the legal outcome might be...?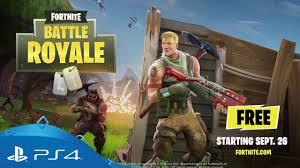 With its 350 million registered players (May '20), up from 30 million in Dec. '17, Fortnite is a force at the top of the $100 billion videogame industry
Epic Games, its owner, garners the 'Who is who' of the global investment community, from early investors, such as Tencent (with a stake of approx. 40%) and Disney to a slate of private equity stars from KKR . Kleiner Perkins, Lightspeed Venture Partners to Vulcan Capital
Apple throws its weight behind a 56% market share for its iOS mobile operating system in the US, commanding a vital position in digital app distribution in America
Though much smaller, the 9% market share in China represents by far iPhone's largest market with 228 million phones in user (120 million in the U.S.), according to 2017 available data (statista.com)
Size on its key markets reflects the trust Apple earned from users over the years for being reliable and secure, providing a rich and immersive 'experience' focused on quality and attention to detail which is greatly valued by consumers, if difficult to quantify
Ecosystems
Because Apple's iPhones operate in a closed ecosystem where a user can only download apps through Apple's App Store, Apple in effect shares the trust bestowed by its users with app developers
With users confident the apps could be downloaded safely, bug- and virus-free, on their phone, their distribution potential could grow exponentially by providing software developers with the opportunity to access an addressable market, both huge and trusting
As Apple has argued, its business model is very beneficial to the vast majority of smaller app developers – who stand little chance to be noticed on the open Internet distribution channel, with no opportunity at all to convince potential users of their interoperability and safety…
But, by the same token, their interest diverge from established app providers, recognized in their own right ( major medias such the New York Times or the Financial Times) or flaunting a huge – and trusting – user base (such as Fortnite…)
The difference in perception runs deep, strengthening Apple's defense in the short term as the optics of Fortnite's self-serving complaint, joined by other powerful app providers, on behalf of the 'little man' may not convince, but, in the long run, Apple's grip on every aspect of trade in the 'ecosystem' will be perceived as more and more abusive
The case Apple made in its own litigation with Qualcomm might come back swinging - size and more precisely sizable growth entitles the licensee to contractual revision...
Virtues of integration
Vaunting seamless integration between its hardware and the iOS software, a strategy devised originally to support hardware sales, Apple gained exclusive control over the apps allowed to run on its operation system
Payment processing followed as a natural extension, once again advantage for the large number of smaller app developers because Apple often already detained its users' credit card information, facilitating a smooth procedure
Significantly, by integrating all the components of software distribution, down to control over the payment process, Apple broadens the function of ecosystem 'gatekeeper' to exclusive customer relations management – depriving app developers of full customer data information

Troubling…
Developers today must continue to accept the App Store's policies in order to distribute their apps to the users of Apple's iPhone and there are no viable alternative methods of app distribution
These contractual terms on app developers queuing to register on Apple Store are a straitjacket and the highly recognized names in the digital world must surely have swallowed their pride to gain access
With Apple's control over its modular integration of app-customer relations, apps cannot offer in-app "direct payment" options, or advertise app availability on 'all' platforms, in addition to the App Store, as Amazon discover when the firm's global marketing strategy for Kindle books was nixed by Apple, since this would circumvent the payment process managed by Apple
Control of the customer relationship can take on a life of its own, as with the recently introduced requirement that apps utilizing third-party login services also utilize "Sign in with Apple" at the top of the list, basically extending Apple's hold beyond the iPhone
Commissions
Much commented in the media, and incorrectly presented as the pivot of the complaint, Apple's 30% commission on revenue of each and every transaction added insult to injury, certainly in the view of powerful app developers
Demanding its pound of flesh, Apple obviously makes the best of its privileged status as gatekeeper and customer relations manager
In some cases, side-deals were probably cut – Amazon Video Prime has surely not been alone and Apple did not miss a beat in reporting that Epic Games itself had asked for a 'side letter' to create its own game store within the App Store...
All of which will frustrate the "commoners", the app developers left with no alternative but to pay a 'commission' which could sink their business if a large software company choose to compete by leveling the Apple 'tax' across their various businesses
As it stands, according to a recent Sensor Tower report (May 20, '20), Fortnite game players spend more than $1 billion on Apple's market place since launch, two year ago
It is probably not by chance that these contractual terms have a medieval tinge bringing to mind Shakespeare's Merchant of Venice and Shylock's vain insistence on the pre-agreed terms of extracting 'a pound of flesh' from the unfortunate sea-merchant Antonio, unable to repay an interest-free loan within the agreed time
Venice's brilliance may have faded long ago but Shakespeare shines unsparing light on the unhinging of valid contractual terms which underly Shylock's demand for 'a pound of flesh'
By placing legal rights in a broader context – because no blood shedding would be tolerated by the Venetian State in taking the 'flesh' – the contract could not in fact be honored and to pay for this failure, Shylock would die and his goods be confiscated…
Furthermore, Apple might have thrown a spanner in its own works by arguing in front of the Supreme Court that iOS App Store users aren't really its customers, following a 1977 Supreme Court precedent known as Illinois Brick : if that is so, it is not clear why users would be compelled to place their orders and payment on an Apple module if the app developers are the sellers, instead of using say...Stripe, Square , Shopify or PayPal ...
Neither has the case been made as to why the user would be deprived of freedom of choice to access apps with an iPhone outside Apple's walled garden...
As Shylock realised - too late - legal rights placed in a broader context make for uncomfortable questions