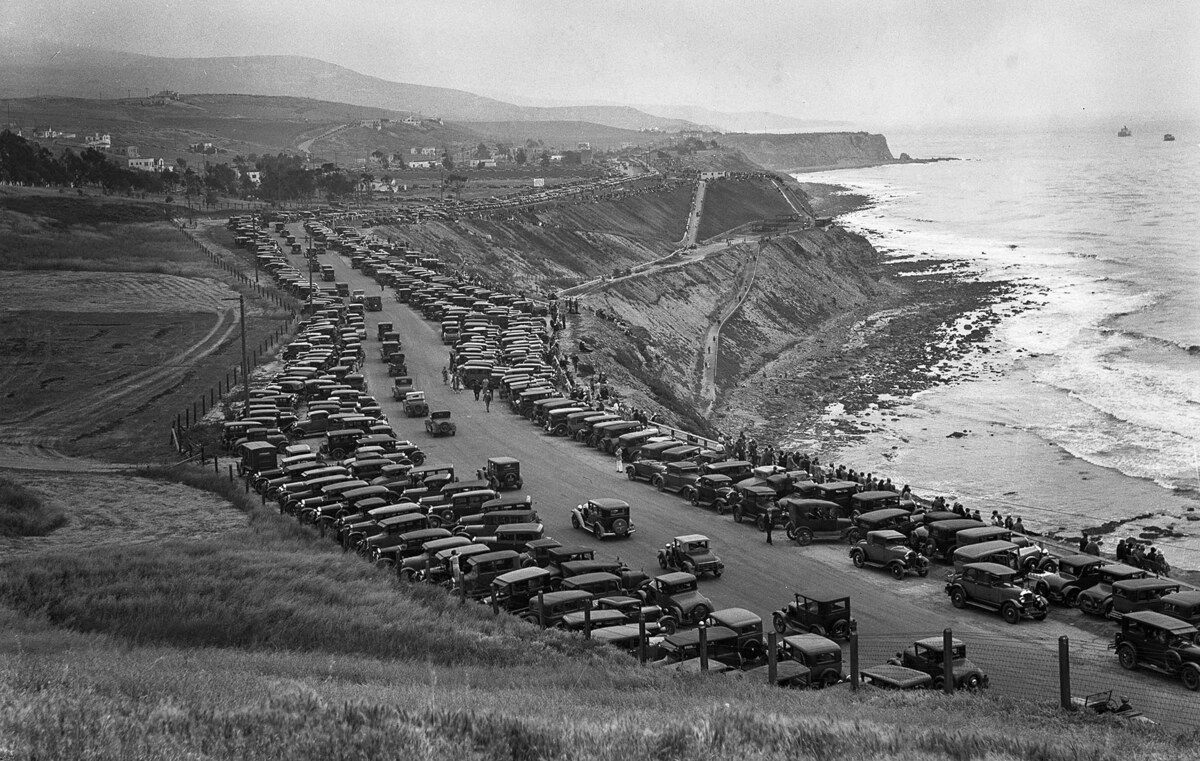 Cars in China - Twilight of the Gods ?
The prologue of Twilight of the Gods - Götterdämmerung, the last opera of Wagner's cycle 'the Ring' - resounds like a warning - beware the forgetful who neglect to weave the rope of the future from present and past experience
In much the same way, the Western car industry will endeavor to maintain its strong position in China with careful planning, disciplined investment and innovation - lest the rope breaks...
The Chinese car industry has matured over a short period on the back of joint ventures with Western majors and feels confident in its ability to compete both on the domestic market and internationally
All the manufucturers, and especially Western brands with high stakes in China, are confronted with heated price competition and costly regulations denting their profitability, possibly for years to come
Confident, but confronted with a slowing market
As discussed in 'Of the generosity of strangers', the lowering of duties on imported cars – announced by Chinese authorities in May '18 – signaled new found confidence in the ability of local manufacturers to withstand foreign imports
The domestic market had been increasing at double digits from 2million vehicles in 2002, reaching 28million (including trucks and busses) in 2016
With close to 25million passenger cars in 2017, the growth rate slowing to a 1.6% could be an inflexion point, unseen since 2008
In 2017, trucks (3.7million units) were driven by strong growth in heavy duty trucks (1.1million +52% as regulations on overload and gas emissions are more strictly implemented) while buses (0.5million) declined 3% as subsidies were phased out
Though increasing by 3.0% YTD August 2018, the sales trend of passenger vehicles is perceived as 'chilling' and the outlook negative, strained by the trade conflict and economic uncertainty
Even growing at a much slower rate, the Chinese market still has the potential to make – or break – the foreign car industry
The world's largest car market remains in pole position (approx. 25million units), when compared to unit sales in the US (approx. 17million), total North-America (approx. 21million), Europe (approx. 15million) and total Europe-Middle East-Africa (EMEA) (approx.21million)
Concentrated on the home market
With almost all cars sold in China produced locally, new regulations, roll-back of tax-cuts and other subsidies and crack down on non-bank lending are having an outsized and direct impact on the industry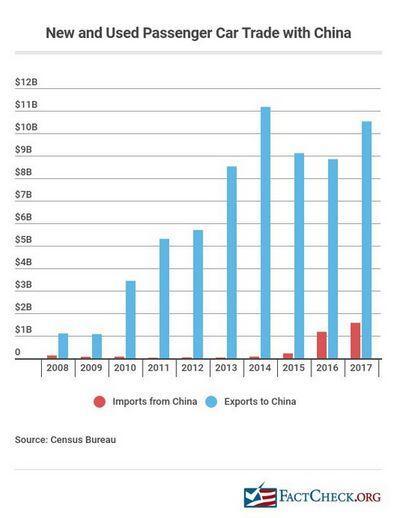 Total car imports of 1.2million cars into China represent a modest 4% of the total market, mostly concentrated on premium SUVs of BMW and Mercedes as well as luxury sedans of Ford (65 000 Lincoln in 2017) and Tesla (17 000), all produced in the US for which China is unsurprisingly the largest foreign market. All are exposed to 40% tariffs as of July '18
European manufacturers further import sedans from their European plants, representing 30% of German car production for BMW and Mercedes (paywall)– benefiting from the lower duties announced in May '18 (from 25% to 15%)
The top 20 cars sold in China today belong to foreign brands, produced by joint-ventures in China, with the sole exception of the Emgrand, by China's Geely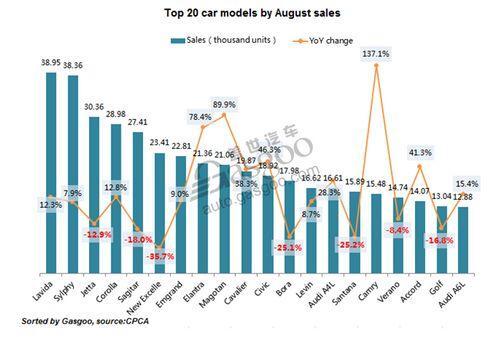 We assert with a reasonable degree of certainty that the pressure is building both on the Chinese consumer and on the Chinese manufacturers to seat Chinese brands in the front row
Top-of-the-range German brands (Mercedes, BMW and Audi) are likely to maintain their favored status in the Chinese market place
We assume these manufacturers will seek to increase their stakes, currently at 50% - 51%, in their respective JVs as BMW has already suggested – taking advantage from the newly found flexibility of Chinese authorities
In less global, more constrained trading blocks, it would not be surprising if increased stakes were combined with a wider range of locally produced cars (in 2017, 385 000 units for BMW and 446 000 for Mercedes) by relying less on imports
Such an approach, however, does not pertain to the turnover of mostly imported car parts, undoubtedly profitable but mostly hidden from both Chinese authorities and shareholders
With less luxury cachet, the broad range of middle class car manufacturers is keenly aware that the cards will shortly be redistributed, which may explain
the aggressive stance of Vokswagen which used to dominate the Chinese market since the early days of the mid-80's. Currently neck to neck with the GM- ventures, at approx. 3million units a year in China, the company is opening 3 new plants in 2018 with a capacity of 300 000 cars each and launching an entry-level brand with its partner FAW (to be introduced in 2019)
the newly found flexibility of Toyota to establish itself as a major player on the Chinese market where the company sells 1million cars, 1/3 of its direct competitor Volkswagen
By signaling its readiness to share its proprietary hybrid technology with Chinese Geely and possibly others, and by launching an electrical car under the brand name of its Chinese partner, Toyota clearly signals to their competitors the magnitude of what is at stake
Besides the emergence of Geely as a major international car manufacturer, the strengths of local brands has clearly been on the upswing
with the success of the SAIC manufactured Baojun line (a JV with a 44% GM minority share), targeting the low end of the market. Launched in 2010, the Baojun line sells more than 1million units in 2017 (4.2% market share)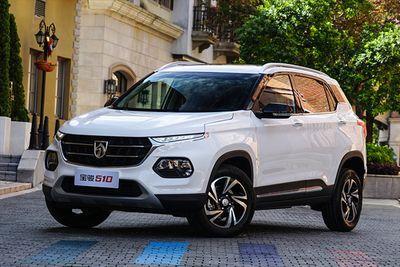 with domestic manufacturers gaining ground in export markets, under Western brands mostly today (Cadillac,…) and with innovative concepts as well (such as Lynck & Co, a Volvo-Geely mid-range brand, launched over the Internet, with part-ownership model)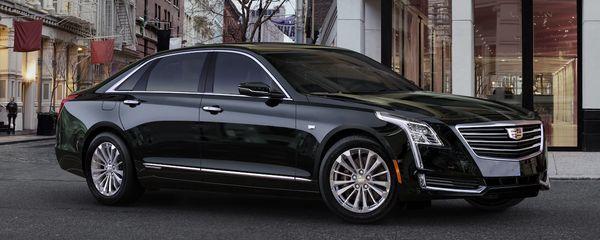 The weakening performance of middle-of-the-range foreign brands exposes Peugeot (250 000 units in 2017 1% share), fading in spite of partial Chinese ownership as well as Mitsubishi (120 000 units 0.5%), Mazda (320 000 units 1.3%), Kia (365 000 units 1.5%) and Hyundai (785 000 units 3.3%)
While continuously expanding demand gave every newcomer the opportunity to deploy his expertise and gain market share, consolidation in a highly competitive environment will impact all the manufacturers failing to break through the 5% market share of 1 250 000 units - which may well impact Ford (840 000 units 3.5%) and GAC Chrysler (500 000 units 2.5%)
Price competition from leading manufacturers - Volkswagen (3.1million 13%), SAIC-General Motors (4.1million including the sales of Baojun, a 44% GM joint venture) could even pressure Honda (1.4million units 6%) and Nissan (1.2million units 4.6%)
It should not be come as a surprise if profitability of the majors is affected
as a share of Group pre-tax profits in latest annual reports (2017), the contribution of the Chinese joint-ventures is significant for Volkswagen (24%), Nissan (23%), GM (17%) and Ford (11%)
the German luxury brands turn out to be less sensitive to Chinese profitability - Mercedes (9%) and BMW (6%)
While price competition will undoubtedly have an impact on profitability, the implicit subsidy the manufacturers must deliver by selling EVs at a loss to secure the sales targets required by the regulatormay go some way to explain the collapsing share prices of Chinese manufacturers since October 2017, shortly after the rule setting became known
Even if trade disruptions to supply chains in global markets turns out to be temporary (hopefully), regulatory challenges such as the new rules for emission testing (WLTP), the transition to electrification in China and price competition will impact profitability durably for their Western counterparts as well
Articles on Car Manufacturers & Sub-Contractors
Our Celestial Empire possesses all things in prolific abundance and lacks no product within its own borders
After rushing in their search for growth, all foreign car makers will not have the financial strength to prepare for the next leg of expansion in China, launch electrical vehicle line-ups and confront resurgent local brands
With an estimated 50 million people at work on cars, trucks, buses and coaches, country policies are constraining the scope of global trade and call on legacy firms to stay competitve with advanced technologies and new services
7 more articles ...