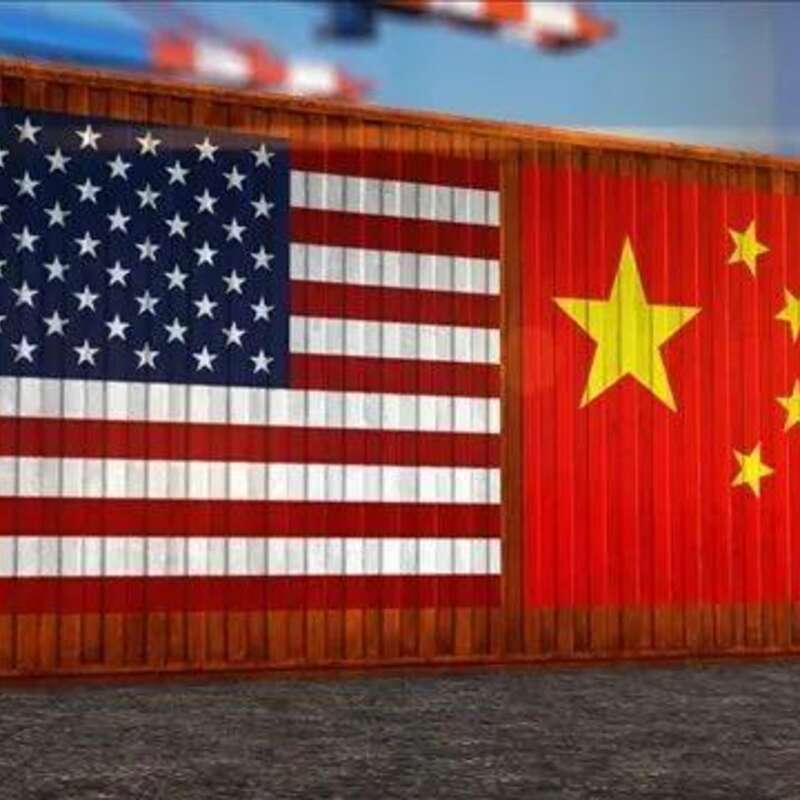 CFIUS - Mission Impossible ?
Pin-insights
As we observed in the closing comments of Trade Wars - a reality check,
technology protection, always a focus of national interest, overlaps balance of trade concerns and garbles governmental priorities, because of the military edge it might offer, and the industrial and trading advantages it secures
Taking global trade for granted, China set out to strenghten the country's expertise in advanced technologies with a 'Made in China 2025' industrial plan
On its home market, the strategy was only predictable, provided Intellectual Property is not violated
Foreign providers (American but not only US based) are bound to loose market share, in China but soon on the world markets as well
By tightening the controls over the acquisition of US technological companies, America will delay - sometimes significantly - China's build-up
But postponement is not a long-term strategy, leaving the companies to an uncertain future
***
The Chinese perspective has been straightforward
With its vast size and unfulfilled demand, China's market could – and did – power sales growth for foreign, mainly Western, Japanese and South-Korean firms
But regulation would always be present because the economy relied on 'command and control' and because, deep down, if the memory of Unequal Treaties is any guide, China will labor persistently to escape any perceived dependence on foreigners in any form
Businesslike, the US approach – shared by Western and Asian firms – has been pragmatic
Eagerness to enter the Chinese market, as a competitor might take precedence at any time
A short term horizon, opening a time frame to consolidate market share...but no more
Undue reliance on the Chinese commitments made upon admission to the WTO (2001)
The benefits have been real – but not for all the firms venturing on Chinese markets – and the success stories belong to the companies
committed to the domestic market in the long run,
willing, and able, to scale investments in growing markets
and engaged in local R&D centers
Volkswagen since 1978 , Novo Nordisk (diabetes) since 1994, and General Motors since 1997 are outstanding examples, ticking all 3 boxes...
Make China Great (again)
Under the heading "Coercive and Intrusive Regulatory Gambits ", a June 2018 report, published by the White House Office of Trade and Manufacturing Policy, quotes the European Chamber of Commerce in "China Manufacturing 2025: Putting Industrial Policy ahead of Market Forces," (p. 15)
A longstanding feature of China's industrial policy is that foreign companies are often pushed to transfer technology as the price of market entry, which is in contravention of its commitments as a member of the World Trade Organisation (WTO) . This situation is exacerbated by the fact that the Chinese authorities' ultimate aim is to absorb these technologies…as domestic companies begin to catch up technologically, market access for foreign companies will become increasingly difficult
The White House report reviews (pages 5 -12 / 36) all the administrative measures in play - many of which may sound familiar non-trade barriers - from burdensome testing and indigenous standards to government procurement restrictions and subsidies
But the variety of requirements (listed page 22) to which foreign firms might potentially need to submit, the unrelenting focus on access to source code, the patent discriminations, the licensing rules and the intrusiveness of security reviews leaves little doubt about the intent
By acknowledging publicly the focus of the country's industrial policy 'by 2025', China has aggressively raised the bar for many industrial specialists, putting American firms – as well as non-US world leaders – on notice
"Made in China 2025" may have been political hyperbole but – in the geopolitical context of confrontation and feeding on the American sense of insecurity, the naked ambition expressed by the Chinese State has been an eye-opener...
Stirring a hornet's nest
China's governing entities have almost certainly assumed the 2015 industrial plan was stating the obvious and, at best, bringing fresh momentum to well-grounded policies
While pushback indeed has taken time to gain momentum, the Western response should not have been a surprise, in view of the priorities assigned by the master plan to Chinese industry
Aerospace
New Materials
Biopharma and High-End Medical Equipment
New Information and Communication Technology
Ocean Engineering Equipment and High-Tech Ships
Advanced Numerical Control Machine Tools and Robotics
Energy Saving Vehicles
Agriculture Equipment
High-end Railroad Transportation Equipment
Reading like a roll-call of all advanced research has to offer in the West, the targeted specialists have to reconsider their business plans
As the Chinese economy continues to expand, demand on the domestic market will be immense, and world-beating Chinese manufacturing will be ready to respond
It is reasonable to assume that, in a number of key industries, China already has taken the lead - or may be missing just a few advanced features to do so - for instance in robotics, in electrical vehicles or in high-end railroad transportation...
With rising anxiety over China's industrial push, public attention has been focusing on military applications in aerospace, in artificial intelligence and in semi-conductors, with the transfer of dual-use technology bolstering China's military modernization
In the words of politicians such as out-going Rep. Robert Pittenger (R, North Carolina 9th), WSJ Opinion, March 14, 2018 (paywall)
"For years the Chinese government has evaded America's technology-transfer safeguards and been allowed to vacuum up military-applicable technologies from U.S. companies"
'Laissez-faire' contractual arrangements will be called more forcefully into question by the framework sponsored by Mr Pittenger and Senator John Cornyn (R, Texas) and signed into law as Foreign Investment Risk Review Modernization Act (FIRRMA) in August 2018
Is IP protection a losing battle?
In our comment on Trade Wars - a reality check, we showed how the goal of rebalancing the US import / export of goods is easy to apprehend, while the means of achieving this goal remain elusive
Although often lumped with trade, protection of intellectual property is of an entirely different nature, and very difficult to apprehend
The effort to frame the decision process within companies, and the fine print of foreign investments, is real but implementation will be hard, in
control of technology-transfer agreements, involving American companies on American soil
monitoring of past foreign investment in US firms, approved with due legal process in their time
tracking foreign ownership shifts in long term
Obviously, each one of these considerations remains within reach of the US legal purview and the amended Committee on Foreign Investments in the US (CFIUS) reinforces the capacities to act and the leverage of the regulator
The intent is clear :
By codifying a broad interpretation of CFIUS' existing authority, the new FIRRMA legislation pays special attention to dual-use capabilities (targeting potential military applications)
DealReporter, a news service, identifies the sensitive areas as
semiconductors,
telecommunications, and specifically 5G
artificial intelligence (AI) machine learning, Internet of Things, and specifically autonomous vehicles
personally identifiable information (PII) related to genetics and personal finance
infrastructure
By giving a free hand to CFIUS, the FIRRMA legislation takes aim at potentially misleading structures of minority financial stakes of foreign origin, and foreign previously approved investments are recognized as potential channels of technological transfers
The new Categories of "Covered Transactions" state as much by listing
Non-controlling Investments in Companies that Deal in Critical Technology, Critical Infrastructure and Personal Data of U.S. Citizen
Changes in Rights of a Foreign Person with Respect to its Investment in a U.S. Business
Transactions Structured to Evade CFIUS Review
History of Chinese deals submitted to CFIUS
As of July 2018, of the 50 Chinese deals involving CFIUS from January 2017, 20 were cleared, 6 are pending, 15 were abandoned following regulatory objections and 9 withdrawn for other reasons - a rather modest statsitic
Looking back on 2016 / 2017, estimates of Chinese acquisitions very widely from one data source to another, presumably because in some cases, only 100% takeovers are accounted for while other listings are more inclusive
We rely on the detailed China tracker at the American Enterprise Institute (AEI)
2016 has been a top year with 56 partial- or total acquisitions - for an invested $53.6 billion. Most deals were driven by 10 companies, investing $39.5 billion (74% pf year total) and we note that 3 companies, which dominated the roster with close to $25 billion - HNA ($14.5 billion), Dalian Wanda ($4.7billion) and Anbang Insurance ($ 5.7 billion) are in the process of unwinding holdings (2018/2019)
Although technology was not minor with 7 deals in 2016, the sector was vastly outnumbered by 15 real estate deals and 12 entertainment and tourism acquisitions. Further down : the list transportation (autos - 5 deals), chemicals (2 deals), and medical (2 deals)
in 2017, a total of 27 Chinese acquisitions dropped to $24.2 billion - entirely dominated by 3 companies - HNA (close to $12 billion with a major acquisition of CIT Group, an aircraft leasing company), Tencent ($4 billion for minority stakes in Tesla and Snapchat) and Shandong Ruyi Investment ($2 billion - buying the Invista Advanced Textile unit from Koch Industries)
Real estate (6 deals), entertainment and tourism (5 deals) remained in focus in 2017, with medical strong (4 deals) - technology ranks last with 1 deal, a classification which might refer to the venture capital segment of marketing group IDG
Foreign investments for the full 2018 are not known but, according to the China tracker at the American Enterprise Institute, Chinese investments in US companies have pursued their downward trend – with investments at $6 billion by July '18 (down 92% over 2017)
As of early 2019, many of the real estate and financial investments such as aircargo services Swissport or CIT Group of HNA , or international hospitality and entertainment properties of Dalian Wanda are in the process of being unwound and Anbang Insurance has been taken over by the Chinese government
Because very large acquisitions or minority stakes in large US companies used to favor real estate, hospitality and entertainment, the attention paid to the total Chinese 'Foreign Direct Investment' is not necessarlly meaningful for national security
With the extended mandate of CFIUS, small JVs and complex partnership structures are likely to be the real challenge on American soil...
But the joint-ventures of American firms in China and the natural flow of academic exchanges raise deeper and more complex issues, with both formal and informal collaboration networks, exposing renewed security issues - a twilight zone of sorts
Conditional IP-sharing, minority stakes in promising technologies and the human factor wil be discussed in our follow-up comments on R&D - an elusive genie