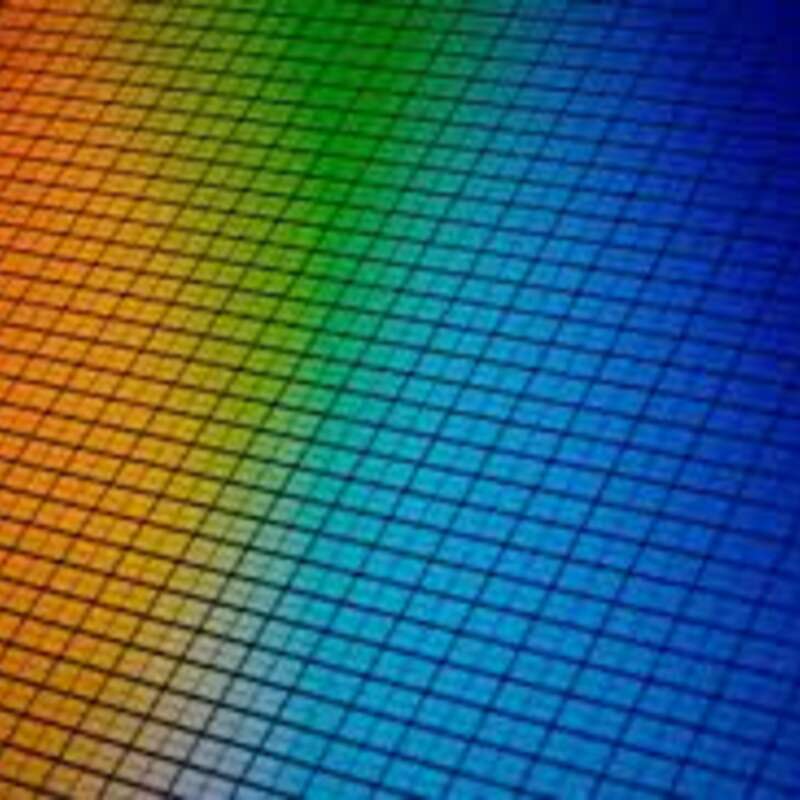 Pin-insights
In Integrated Circuits – a Long March, we discussed the Chinese bid to gain recognition in the technologically challenging landscape of IC design and foundry industries
With a focus on the 3 memory chip manufacturers, set to dominate Chinese production, we volunteer a few key assumptions about Chinese technological progress and about the response of international competitors
Placed in the broader context of geopolitics, the Chinese challenge confronts the major players, the US and Europe, but also China itself, with critical choices about international trade
The relentless effort lead by China's premier technological companies to secure semi-conductor expertise and production capacity also throws the current US-China trade negotiation in doubt
****
Abundant funding and growing market presence – both domestic and internationally – have supported a sizable IC design industry of fabless semiconductor firms in China, and generated demand for foundries to manufacture the chips
If all were to go to plan, the virtuous circle of innovative electronic devices, relying on advanced IC designs and boosting chip production in Chinese foundries, will effectively put a brake on semi-conductor imports, a sizable bugbear of $260 billion, superseding China's energy dependence
Undoubtedly, the 'back-of-the-envelope' sketch of the technological lag – dated mid-2018 – retains some truth, even though a combination of joint ventures, autonomous research and acquired industrial know-how keeps shifting the barriers
The 3 Musketeers of the 13th Five-Year Plan 2016-2020
Yangtze River Storage Technology (YRST), also known as Yangtze Memory Technology (YMTC) and as Changjiang storage, is the holding company of Tsinghua Unigroup a state-run electronics giant, which acquired XMC in 2016. XMC spearheaded the push in semiconductor manufacturing since 2006
Fujian Jinhua Integrated Circuit, founded in February 2016
Hefei Changxin (Innotron) – founded around 2016
The strong impulse of the Five-Year plan towards domestic Integrated Circuit production translated in a coordinated strategy from 2016, funded by a mix of State, local and private subsidies
Changjiang storage in the NAND Flash market – with investments estimated at $24 billion
Fujian Jinhua, dedicated to common memory chips – at a cost estimated at $6 billion
Hefei Changxin, also known as Rui-li Integrated Circuit, focused on mobile storage chip DRAM – investing $8 billion in an Anhui province plant
All three companies had arranged trial production to begin in 2H18 and mass production to begin in 1H19
To catch-up with decade-old companies, from the US, South Korea and Japan, themselves in a race to manufacture chips in break-through technologies, the Chinese were never shy of stating their intent
to buy the Intellectual Property, if possible the industry specialists themselves
in any case to recruit on a large scale the experts with the technical know-how, at the expense of their competitors
With many similarities and a few variants, the history of the assault on established players is a potent mix of deal making, checkbook wielding and labor contract enticements
Looting booty, running blockades
According to Wikipedia, a blockade runner is a merchant vessel used for evading a naval blockade of a port or strait. It is usually light and fast, using stealth...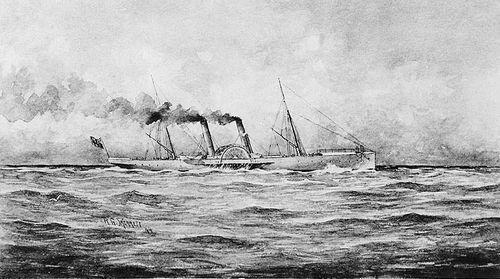 The well-financed Chinese strategic plan has been executed in a truly impressive rush (hardly more than 2 years)
Behind the barriers of their complex processes, the memory giants, Micron Technology, Samsung and SK Hynix, could underestimate the mounting risk to their markets
But the memory giants had also good reasons to wait and see
Conflicted and reluctant to endanger their existing market position in China
Reminded of their own past recruitment drives (Samsung to acquire Japanese expertise in the 90's, Micron as a start-up created by DRAM engineers from Mostek, who compromised with their former employer) and aware of the impossibility to stop the practice
On the acquisition trail
Efforts to acquire firms, to share research efforts in Joint Ventures and to license Intellectual Property have been persistent on the part of the Chinese 'upstarts'
In February 2015 XMC partnered with US-based Spansion to develop and manufacture 3D RAND technology
As Spansion merged with US-based Cypress asset shortly thereafter (in April 2015), it is not clear if the partnership was dissolved – with an 'update' of the partnership still shown on the Cypress site
XMC was acquired by Tsinghua Unigroup in 2016
Tsinghua Unigroup, deep pocketed, unrelenting, undeterred, and always on the acquisiton prowl...
In 2015, failed to buy Micron for $23 billion
In 2016 and 2017, failed to gain approval for share purchases totaling $2.6 billion from three Taiwanese chip makers - Powertech Technology Inc, ChipMOS Technologies Inc and Siliconware Precision Industries
In 2017, Unisplendour, a Tsinghua subsidiary, attempted to invest in Western Digital
In 2018, accumulated a 9% stake in Germany's Dialog Semiconductor
In 2018, acquisition from private equity CVC of French-based Linxens, a maker of connectors for communication between smart cards and electronic readers - $2.7 billion – approval still pending as of January 2019

It remains unclear, as of March '19, if the deal was actually approved, although it probably was - no press release on the company site and no company communication regarding regulatory clearance could be found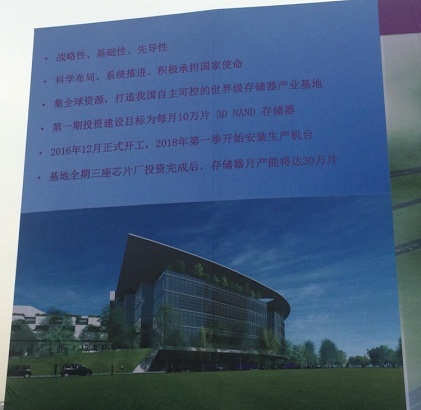 Holding company of Tsinghua Unigroup, YRST mission statement reads
'Leveraging on global resources, build a world class industry base for memory chips, where China has full control at its sole discretion'
As of 2016, Jinhua partnered with Taiwan's United Microelectronics Corp (UMC) in R&D for DRAM technology under a licensing agreement
UMC hired a number of former Micron Taiwan employees to help Fujian Jinhua's development of DRAMs
Technical support provided Taiwan's Lianhua Electronics also involved former Micron employees
Both UMC and Lianhua were indicted by the US Department of Justice as of Nov. 1, 2018, charging the firms and 3 former empolyees of Lianhua of theft of business secrets and economic espionage
Rui-li Integrated Circuit (Hefei Changxin)
the company's base for DRAM technology derived from Inotera (now Micron) in Taiwan and it is claimed that the company stole trade secret on 20-nano DRAM technology from Inotera upon resignation of its former vice president, David Liu
it is said that Rui-li also has two teams of R&D staff in Hong Kong : one team is formed by former SK Hynix employees, and the other by the staff previously working for Elpida Memory (the later was bought out of bankrupcy by Micron in 2013)
Although our research is certainly incomplete, a pattern emerges
Tsinghua, a vast State-owned conglomerate, developed 3D RAND memories on the strength of XMC's partnership and aimed at complementing its IP portfolio with acquisitions

Tsinghua sidestepped patent disputes by staying away from DRAM, most of the time...
Taking in five senior engineers and managers from Taiwan-based DRAM specialist Inotera in 2016 (the year the firm was acquired by Micron) led to an investigation by the Taiwan Taoyuan District Inspection Office in September 2017 and the prosecution of the engineers for commercial espionage

Jinhua and Rui-li, starting in 2016 from a blank sheet, skirted red lines with their focus on DRAM manufacturing, but actual theft by former employees has only involved Jinhua to our knowledge
Thinning the ranks of the competition
While their approach to IP acquisition may differ, the 3 firms followed the same age-old playbook in their sizable recruitment drives
Foundry production requires not only complex machinery but know-how to operate the production lines, to negociate the quantum leaps mandated by technological advance and to achieve yield targets
Personnel requirements to staff the new fabs running at capacity in 2019/2020 are very large
according to recruitment services TrendForce, 100,000 engineers and execs will be required by 2020 to run the plants under construction
Micron Technology employs 36 000 and SK Hynix 188 000 persons
To launch the manufacturing facilities, test the first production runs and train new personnel, each foundry should need approx. 1 000 engineers and technicians
Foreign owned fabs in China and Taiwanese foundries were the mandatory, and preferred, recruitment fields of engineers and executives
by XMC from the Xian fab of Samsung
by Rui-li located in the province of Fujian, said to plan sourcing a third of its employees from the nearby Taiwan fabs of UMC and Taiwan Semiconductor Manufacturing Co (TSMC)
by essentially all three upstarts, executives from SK Hynix, from Micron and from Samsung
Reaching higher up and beyond the borders, the Oct. '18 resignation from Samsung SDI of a key Korean-based executive engaged in the memory strategy marketing, with a background in DRAM design, was acknowledged with concern and his move to China's to Hefei Changxin (Innotron) confirmed shortly thereafter
By its speed, the fab build-up by China holds lessons for the current memory market leaders
China's memory industry is reaching out to top management across national borders to prepare for full production runs
The blueprints for volume wafer production this year and in 2020 move forward even if still more know-how is needed to achieve satisfactory yield
Finding its hold on technical know-how and management expertise at risk, today's memory leaders must come to terms with a shrinking horizon
Playing defense, all three are holding on to their Intellectual Property with, to our knowledge, steadfast refusal to share DRAM content
Probably uncomfortable in the history of Korea's relation with China, Samsung and SK Hynix seem to wait in the wings, leaving the legal offensive to US-based Micron...
and to America...
We will discuss in our follow-up report if the US negotiators only 'play for time' or are engaged for the long term
No answer is forthcoming – as of now...