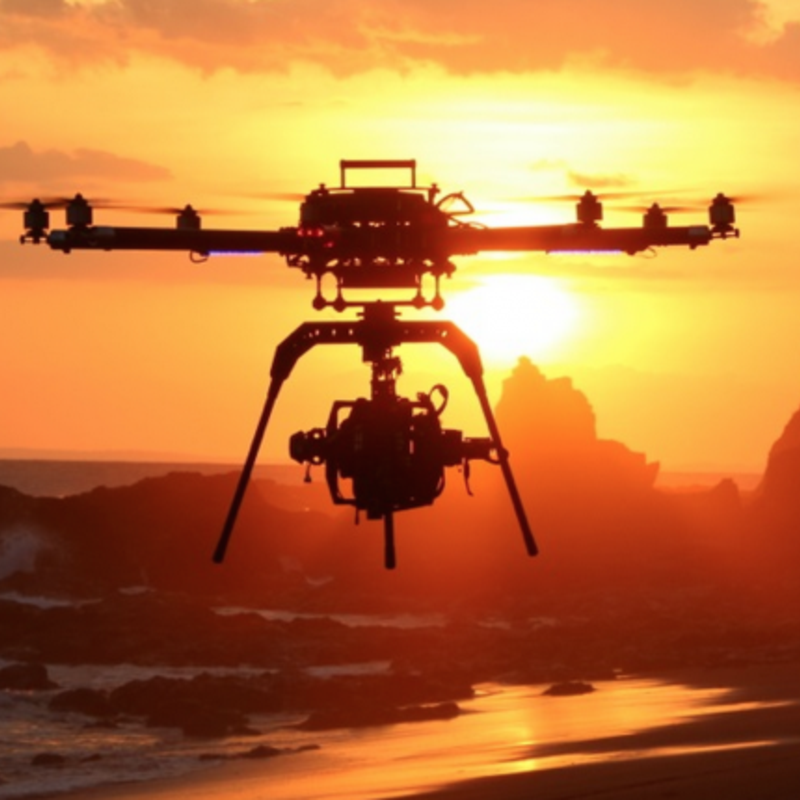 Commercial drones, a Chinese story for now ?
Pressured by DJI Innovations technological competition and relentless price cuts in the consumer market, multiple Chinese start-ups still attempt to steal a march in the volume – consumer – market with Zero Zero Robotics, Ehang, Xiro, Hubsan, Autel Robotics and Yuneec, whose success might ultimately rely on a partnership with a semi-conductor firm (such as Qualcomm or Intel), a photo platform (such as Snapchat) or a hardware manufacturer (such as Xiaomi), strengthening their marketing nous along the way… or they may well move upmarket
Leaving the consumer market, 'pure' drone manufacturers tend to regroup on the commercial – professional – segment, with low to mid-priced drones targeting small to medium sized businesses :
Aerovironment focuses on the military and commercial segments
Parrot of France – still spread across the board with a wide range of products - is also shifting focus in favor of low priced commercial drones with specialized professional applications (such as multispectral mapping of farm land)
But 3-D Robotics, at one time a US hopeful, abandoned the hardware production altogether after failing to compete with DJI on price and speed in bringing innovation to market. In July '17 the company announced a partnership with their former competitor, integrating its Site-Scan software on the China made drones.
With the many potential applications of Site Scan, holding construction projects to the exact plan or providing aerial mapping and object surveillance in almost any industry - from agriculture to control of infrastructures - the commercial reach of DJI extends ever further
According to a March '18 Reuters report, DJI - commanding currently a 70% market share of the global commercial and consumer market, is in pre-IPO funding discussions valuing the company at $15 bn
Because of the complex integration of many different technical fields - cameras, computer vision, deep learning and artificial intelligence – all requiring high level processing power – the capitalization of the very few listed drone specialists recognizes their expertise – and R&D potential – in a complex, fragmenting professional market
Drone components – another way to invest in a market expected to grow to 12billion $ by 2021 (at a compound growth rate of 7.5%) - include gyroscope chips, image application chips, multispectral sensors, and thermal cameras, and advanced 'all-in-one' processors for machine learning and 4G data – our selection is a first try …