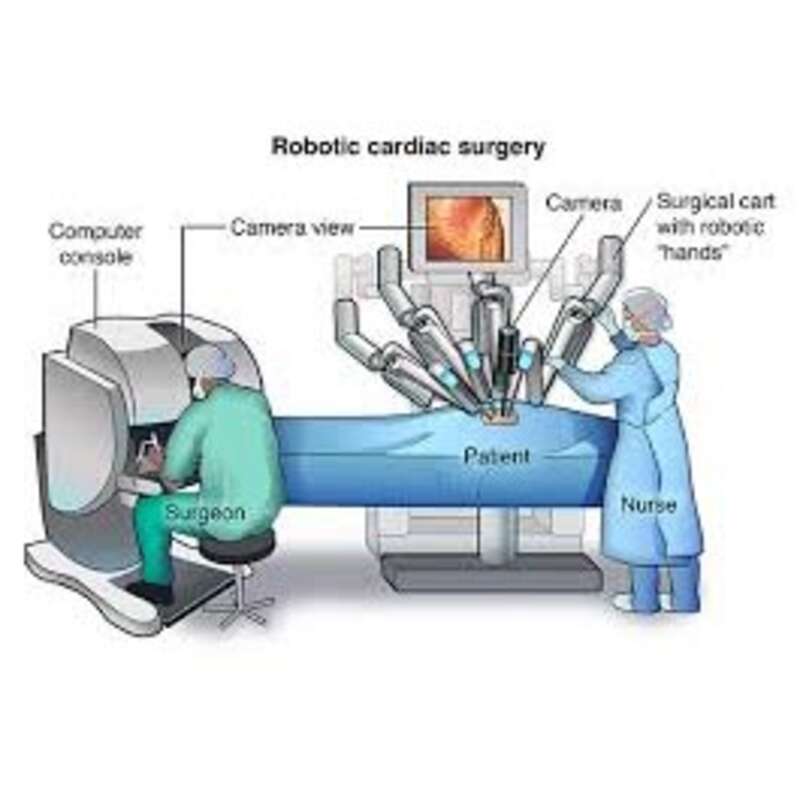 Pin-insights
After a few years of close collaboration with Johnson & Johnson, the recent acquisition of Auris Medical by the company is a game changer
The launch by J&J of the Auris non-invasive endoscope for lung diagnosis, combined with tumor treatment by ablation without open surgery, is a short-term reality
Next to the proven value of robotics in non-invasive surgeries, to which Dr. Moll, co-founder of Auris and previously founder of Intuitive Surgical, dedicated his career, managing the data feeds which inform the robotics applications is the next frontier
A challenge Verb Surgical, a collaboration between J&J and Google, has been tackling with little to show for it... yet
****
In our last report on Medical Robotics, Radical start-ups for radical research, the highlight was the latest iteration of Dr. Fred Moll's innovations in the field, the 'Monarch' created by Auris Medical
A profile, run in 2008 by the New York Times, described Frederic Moll humorously but with good reason as the "Bill Gates of robotics"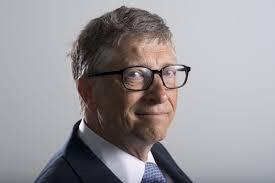 By ushering the first wave of surgical robotics in 1995 with Intuitive Surgical, the firm he had founded in 1990 and the current leader in the field of surgical robotics, the moniker seemed well deserved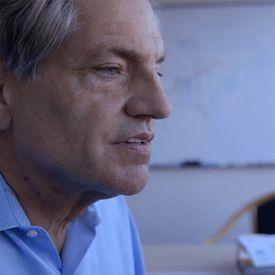 In the NYT interview, Dr. Moll stressed that he was not driven by a desire to use robotics, but by a desire to make surgery less invasive. The early designs of surgical robots convinced him that they could help in that area
The comment may prove to be a harbinger of future developments in medical robotics by refocusing attention on the medical breakthroughs, to which robotics contribute along with other technological developments
A red thread - less invasive surgery
As for Mr. Moll's personal carrier path, the emphasis on less invasive surgery seems to be a red thread
Dr. Moll has been running Auris as CEO since 2010, following his departure in 2001 from Intuitive Surgical ,

The Monarch, a non-invasive endoscope for lung diagnostics, was cleared by the FDA for diagnostic and therapeutic bronchoscopic procedures in March 2018 and we suggested at the time
"Auris is probably but one step away from surgery, opening a very large market, not limited to lung procedures either..."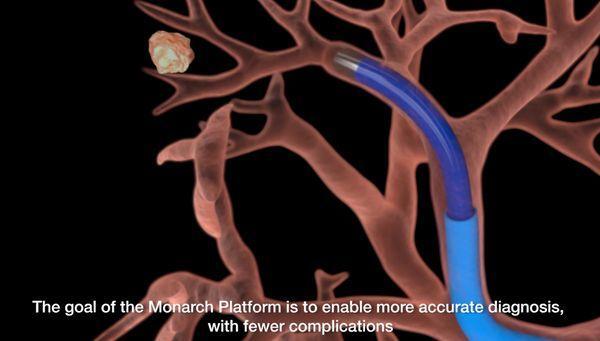 A close reading of the patent applications filed by Auris scientists as early as 2015 seemed to confirm the assumption, as we reported

In fact, Auris was already cooperating as of May 2018 with Johnson & Johnson to develop a project combining the Auris endoscope with the NeuWave Flex microwave ablation system of Johnson's subsidiary Ethicon, to allow the treatment of lung lesions
By enabling robotically assisted bronchoscopic ablation of lesions in the lung, Auris challenge to Dr. Moll's former company, Intuitive Surgical, was getting much closer to reality
Intuitive has enjoyed market dominance for the past 10 years, and relies today on an outstanding installed base of 4 986 'da Vinci' surgery robots (3,196 in the U.S., 872 in Europe, 651 in Asia, and 267 in the rest of the world) – ref. Company annual report as of Dec. 31, 2018
As discussed in our special report, Intuitive intends to maintain its market dominance with a two-pronged strategy
A textbook case, finessing its pricing – with lower cost of 'entry point Xi system', favorable terms on 'upgrades' and replacement orders and, most importantly, shifting revenue towards consumables, the instruments involved at each surgery, an expense effectively billed to the patient
A determined effort to compete head-to-head with Auris; because of the cost of robots and surgeon training on the systems, Intuitive could feel secure as long as competing devices did not address patient needs in the non-invasive ways favored by contemporary surgery
Battling lung cancer
The genius of Fred Moll has been to engage precisely in this enterprise – at considerable cost ($732 million raised in 5 rounds since 2014 according to Crunchbase) and over the long term (since taking over at Auris in 2010)
Statistics of lung cancer prevalence are awesome – with 541 000 Americans diagnosed at some point of their lives (the majority in the last 5 years), 234 000 new cases expected to be diagnosed in 2018 (13% of all cancers) and – worldwide – 2.1 million new cases and 1.3 million deaths in 2018 – source : lung.org fact sheet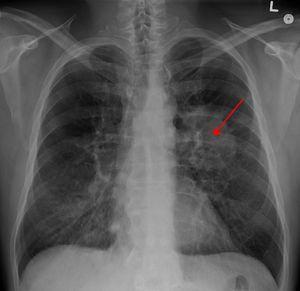 Auris would be introducing a very attractive – non-invasive – approach to lung diagnostics, making headway in Intuitive's client base a certainty and treatment by ablation without open surgery a significant advance in the options avaiable to patients for treatment
Presenting the collaboration of Auris with Ethicon's FDA cleared NeuWave Flex Microwave Ablation System in May 2018, Dr. Moll observed
"From the beginning, our vision has been to create a platform capable of enabling advanced diagnosis and therapy for a spectrum of disease, using the least invasive approach"
Intuitive responded as soon as the progress of Auris R&D became known, with the announcement in October 2016 of a partnership with China-based Shanghai Fosun Pharmaceutical, for research, manufacture, and sale of robotic-assisted catheter-based platforms
Although the initial contributions to the JV ($100 million) seem desultory (compared to Auris's R&D financing), there probably was much more to come,
in September '18, Intuitive announced a premarket notification to the FDA for a new flexible robotic, assisted catheter-based platform, a few months after the Auris approval
in February '19, Intuitive could announce that the U.S. Food and Drug Administration has cleared its robotic endoluminal 'Ion system' - a remarkably short time by any standard
Intuitive's determined effort to catch-up is unmistakable from a low point in 2016, when Statista ranked Intuitive last of the industry segment in terms of R&D relative to turnover
allocations have grown steadily from $206 million (2016) to $467 million (for 12-months through March '19)
in percentage, Intuitive's R&D today reaches 12.2% (as of March '19), still much below Edwards Sciences (16.7%) but well above its 2016 ratio of 8.4%
Confident of its installed base and relying on the support of surgeons experienced and trained in the use of its da Vinci systems for many years, Intuitive Surgical has a powerful moat to defend
Scaling the walls
The sale of Auris medical to Johnson & Johnson, announced in February '19, the same month Intuitive's 'Ion system' was approved, could hardly come as a surprise, given the close relation established with Ethicon and the previously penned commercial distribution agreement for the Auris 'Monarch' by Johnson & Johnson
But the challenge could be more decisive, ushering medical robotics in a new era, if the acquisition is seen in context
Johnson & Johnson launched an ambitious partnership with Google to develop medical robotics systems in sync with the entire data history of a patient
While staying quiet about the co-founded firm named Verb Surgical, the ambition of the partners is likely to be profoundly transformative by bringing the data, computer power, machine learning and artificial intelligence to the very edge of human life, in the operation theater
Except...
Any anouncement regarding developments of Verb have been delayed time and again, with analyst's prodding management (unhelpfully) at J&J quarterly reviews...
There can be no doubt about the magnitude of the project, a new paradigm meshing a surgeon's personal expertise with a patient's complete data history and preliminary tests, and with the entire known history of similar clinical cases - and to achieve all this in the setting of hospitals the world over, in the developed world but soon in the under-served emerging markets as well
From our vantage point, we suggest that this is exactly what drew Dr. Moll to enter an agreement with Johnson & Johnson
Following the $3.4 billion acquisition of Auris and $2.35 billion pay-outs on achieving milestones, the large monetary rewards have been doing the rounds in Internet commentaries,
Though a rich promise, the monetary rewards may be irrelevant
The challenge of Dr. Moll
The tight integration of data with robots in healthcare is probably the 'holy grail'
direct access of a patient's health and test history - along with data interpretation - as surgery proceeds is a very attractive achievement
and while Verb has been staying mum, data analytics may size the entire known history of the affection for which the patient undergoes surgery - drawing on thousands upon thousands patient data files
Verb's qualitative jump, ushering the surgeon's instrumentation - both in hardware and in software - has been, and presumably, still is very hard work
The profile of leadership to make the concept reality has to be unique in the simultaneous mastery of surgery, medical device technologies and data analytics
Some - or all of this expertise - may have been acquired by some individuals over the course of their careers but the creativity to bind these vastly different universes together is the rarest of all
Verb CEO Scott Huennekens, departing after a 4-year tenure, has proven throughout his career his profound knowledge of - and commitment to - the advancement of the medical device industry
At Volcano, Mr Huennekens had demonstrated insightful nous in the acquisition and combination of seemingly disparate activities, laying the foundation of a valuable entity, ultimately integrated in Philips' image-guided therapy business group
While we have no way to appreciate the complexity of Verb, the departure of its CEO (in December 2018) and the acquisition of Auris (in February 2019) may not have been coincidental, especially with an even closer involvement of Dr. Moll at Johnson & Johnson
Challenging times indeed but doubts about the data-centric strategy of Verb, reported by some analysts, could turn out to be premature
In our view, Johnson & Johnson and Google, the company's partner in Verb , and Dr. Moll, are well positioned to take on the creative challenge to fuse the multiple layers of expertise, ushering into this conceptually new world of medical robotics
The future will tell, soon enough