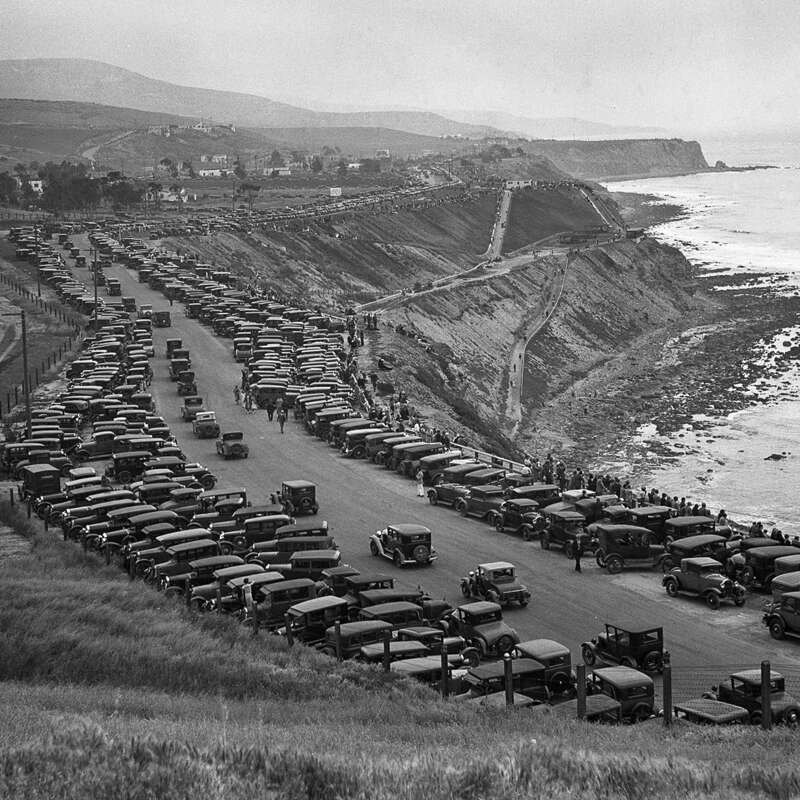 Hailing from the Middle Kingdom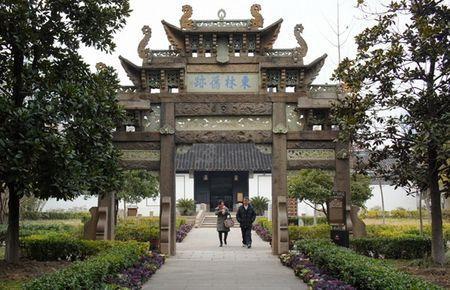 Influential on the political life in late Imperial China (from 1604 until 1626), returning to what they felt were the traditional Confucian values and championing governmental integrity, the intellectual and political movement of the Donglin literati was able to dominate many government offices between 1620 and 1623
Sun Tzu (born in 545 BC)

All men can see the tactics whereby I conquer but what none can see is the strategy out of which victory evolved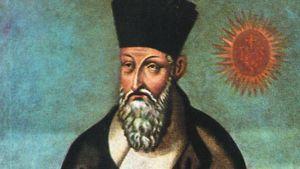 to Matteo Ricci, Jesuit missionary in Macao and China (from 1582 until his death in 1610)
Stay while you are useful
(apocryphal quote of the Governor of Guangdong)

Our choice of quotes is meant to suggest the complex relationship between China and the West, as trade has become the latest test of wills: all three short lines are as true today as they were in the early 17th century
But because each line has entirely different implications for our theme, the car industry in China, our review will cover the outstanding successes (and failures) of the partnerships between Chinese and Western firms – before attempting to read the tea leaves in later notes

It is fair to say that the partnerships in the car industry has followed a well-worn playbook…
First, form joint ventures with leading global carmakers
Next, absorb the foreign partner's technologies related to car design, engineering, and manufacturing
Then, build cars under China's own brand name
If anything, the local manufacturers have been viewed critically by Chinese authorities for failing to reach technological parity and to build first-grade cars fast enough…
But on the whole, the Chinese automobile industry has followed the guidelines with success and their foreign partners accepted the deal because, in the bargain, they had access to the largest car market in the world
The rollcall is impressive, as automakers would be remiss if they failed to gain market share in line with their international stature
The German car industry - success all around
Volkswagen asset, a very early entrant in 1984, was producing more than 600 000 cars with its two partners SAIC and FAW in 2003, almost 30% of the market at the time
In 2017, VW is still leading – with sales of local production of 3.1million cars – but a market share dropping to 13% signals the raging growth of Chinese car sales
Mercedes-Benz and BMW come along as late starters, with respectively 10 500 (0.25%) and 23 000 (0.5%) in 2006
This delayed entry will have been caused by some well-placed reluctance to share the technology nurtured over decades with their partners, BBAC with a 51% stake in the joint-venture BAIC for Mercedes and Brilliance Automotive with a 50% share in the joint-venture BBA for BMW
Growth has been outstanding for both German luxury brands – Mercedes selling almost 450 000 cars (1.9%) in 2017 and BMW 380 000 (1.6%)
General Motors stands out
Next to the German carmakers, General Motors stands out, with a deep commitment to China, founding its "Shanghai GM" partnership with SAIC in 1997 and achieving considerable success with its 2 main brands – Chevrolet and Buick – and more recently Cadillac
In 2017 Chevrolet sold 1.2million cars (5%), Buick 600 000 cars (2.5%) and Cadillac 173 000 (0.7%)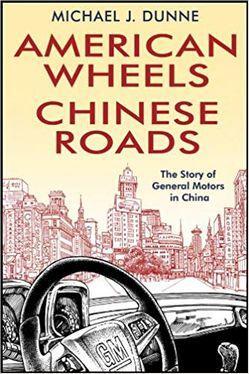 The success achieved by GM has come at a considerable cost as Michael Dunne makes clear
A $1.5bn foreign exchange loss in 2009 at the Korean subsidiary GM-Daewoo almost broke the company: with the US government refusing to cover overseas problems and the credit markets frozen, the indispensable liquidity could only be provided by the Chinese
SAIC stepped up to the plate…for a price
According to the 2010 year-end SEC filing – page 196
In February 2010 we sold a 1% ownership interest in SGM to SAIC-HK, reducing our ownership interest to 49%. The sale of the 1% ownership interest to SAIC was predicated on our ability to work with SAIC to obtain a $400 million line of credit from a commercial bank to us. We also received a call option to repurchase the 1% which is contingently exercisable based on events which we do not unilaterally control. As part of the loan arrangement SAIC provided a commitment whereby, in the event of default, SAIC will purchase the ownership interest in SGM that we pledged as collateral for the loan. We recorded an insignificant gain on this transaction in the year ended December 31, 2010.


Eventually GM bought back the 1% 'golden share' but…
Facing the music…numerous cooperative agreements followed
SAIC took a controlling stake in the sales company of the joint venture SGM
Accessing GM's three core platforms, sub-compact, compact and midsize, SAIC developed its own brands
The launch of a new brand 'Baojun' in 2010 by the 3-way partnership between SAIC (50.1%), Wuling and GM, created in 2002 was initially based on Chevrolet Spark; the line-up is a success with more than 1million cars in 2017 (4.2%) … growing at a rate of 13% (7 months '18) second only to Chevrolet…but the share of GM in this JV is 44%...
DongFeng's multiple partnerships
Rounding up the group of state-controlled car manufacturers, DongFeng has a close relationship with Nissan – with sales of 1.1million in 2017 (4.6%)
The company also partners with French PSA Peugeot (a competitor of Renault-Nissan in Europe) , apparently with little success - 250 000 locally produced cars sold in 2017 and trending down sharply since 2015 – which is questionable considering the stake taken by Dongfeng in PSA Peugeot in 2014 (14% in conjunction with an identical stake of the French State, at €800m each)
Further partnerships with Honda and Hyundai may arguably be a case of overreach on the part of Dongfeng ?
The car industry with 'Chinese characteristics' more probably squeezes the market shares of weaker global brands such as Peugeot, Hyundai, Kia and even Ford (with slowing sales of 840 000 cars – 3.4% in 2017)
The cachet and technological advances of the German luxury automobiles is unchallenged but on every plane, local manufacturers combining technical expertise acquired in JVs with home-spun research are intend to own the domestic market
by pursuing R&D in battery electrification – often in close partnership with their Western associates
by initiating car exports on international markets – today under western brand names (Volvo, Chevrolet, Cadillac…)
by experimenting with new forms of distribution (part ownership and rent tested by Lynk & Co)

Toyota remains in a sense the great unknown with sub-par sales at 1.1m cars (4.7%) in 2017, considering the fact the company is jostling with VW for the top position worldwide
Late convert to car electrification, resigned to go with the flow while putting up a strong defense for hydrogen power, Toyota may have decided to join the market, with strong credentials and willingness to share the hybrid technology
From an investor's perspective, the lessons from the manufacturers who managed to stay on top – at least for now – remain relevant but an understanding of the China's strategic choices for the industry's future are essential
Taking the lead from our quotes, follow-up notes will attempt to answer
Will western manufacturers still be 'useful' to the Chinese car industry?
Taking the long view, how transformative is China's strategy of electrification and connectivity for the car industry?
Ultimately, have the international production and quality standards of Western car manufacturers become the benchmark of State-controlled firms, a truly transformative event ?
It may be of interest to note that the short-lived Donglin Academy was influential at the very end of the 350 years Ming dynasty which, beset with political corruption, intellectual irresponsibility and high taxes, was challenged and ultimately replaced by the Manchu Ch'ing court by 1644