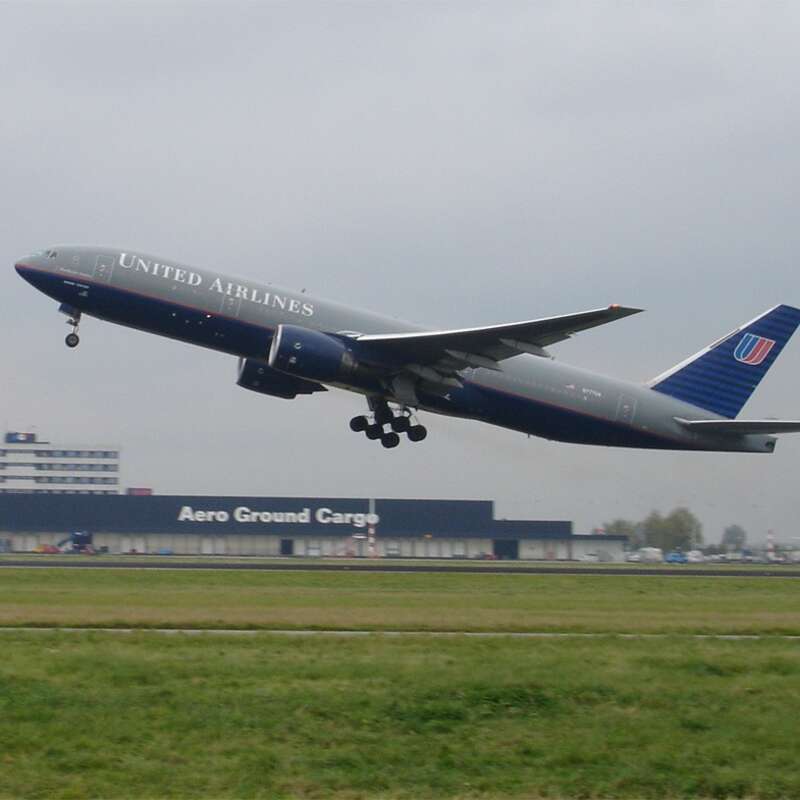 Pin-insights
IAG's strategic positioning, acquisition policy and lean business model might upend the Europe-based airline industry, in the space left yawning by forever lumbering legacy 'flag carriers' and by cautious low cost airlines, reluctant to take on the international market
With a patient and judicious take-over policy, expanding IAG's footprint in Europe, and aggressive cost cutting, IAG seems set on achieving both goals, holding its own in Europe against low cost competitors and feeding long distance travellers into its international network
With unstinting support of its Quatar Airways shareholder, the risks might be manageable and the rewards attractive
A thought for long-term investors ?
***
25.1% controled by state-owned Quatar Airways, IAG , the holding company of British Airways, Spain's Iberia, Ireland's Aer Lingus, as well as low cost Vueling and LEVEL airlines, stands apart
Departing (by Sept. '20) CEO W. Walsh took a strong stand on behalf of British Airways against government assistance, stating at a Parliamentary inquiry that he "disapproved of government support to failed or failing companies but not when companies were suffering through no fault of their own due to the pandemic"
Though availing itself of public support during the furlough of 22 000 BA staff (at a cost of £110 million), IAG sought no further assistance in the UK, but its Spanish carriers, Iberia and Vueling, secured financing of €750 million and €260 million respectively under a syndicated agreement with banks, guaranteed by Spanish state-owned Instituto de Credito Oficial, with possibly more to come
The differing tactics with regard to the public purse signal distinct - but complementary- goals of British Airways and Iberia
Unusual in many ways
Though the restructuring of European airlines seems to be an elusive, ever-lasting effort with small rewards, IAG stays active on the M&A front, sensing new opportunity in current competitive disarray
IAG's effort to extend its footprint in Eastern Europe, following the 2017 acquisition of Austria's NIKI, incorporated into Vueling, may have motivated interest in Austrian Airlines, a Lufthansa subsidiary, in May 2020. Lufthansa proved adapt in avoiding the landing of a competitor in its backyard, by agreeing terms with the Austrian government, but the strategic thinking of IAG is straightforward
By rolling out the 'welcome mat' for small regional airlines, IAG constrains the expansion of its legacy competitors in over-crowded Europe and - whenever possible - connects travelers for trans-atlantic flights to North- and South America via the London and Madrid hubs, respectively
Air Europa - a plum target
The acquisition of Air Europa, serving European and Latin American destinations, fits the pattern - though agreed at €1 billion last November '19, the deal is under review following the COVID outbreak, with a restructured proposal at €500/600 million under discussion
Parent company of Air Europa, Globalia, is a large Spanish travel and tourism group, controlled by the Hildago family; the airline has lost €380 million this year and borrowed €400 million of government guaranteed loans and Globalia, which also owns a travel agency and a hotel chain, forecasts losses of €600 million
IAG, already the largest player with Iberia and Vueling, would end up controling 72% of all domestic routes in Spain, 100% of the Madrid-Barcelona connection and a large 'moat' in the all-important Europe-Latin America services; no wonder the company pushes its advantage hard
With 2.5% public ownership of IAG (dating back from Iberia take-over), the Spanish government is supporting Iberia and Vueling (with the €1.1 billion package) and, seemingly, tries simultaneously to avoid Air Europa's bankrupcy, which would take down Globalia as well (and book a big loss for Hidalgo)
More support may be needed for Iberia and recapitalization of Air Europa (up to €500 million) by Spain's strategic investment fund might allow IAG to walk away with the prize...except for a possible veto by the European Commission, an uncomfortable stance for Brussels folliowing the approval of mega-support packages to Air France and Lufthansa...
One may wonder - is IAG's competition just waiting things out ?
Norwegian Air, a lucky escape ?
Off again, on again take-over negotiations with Norwegian Air Shutlle , in 2018/2019 went nowhere, from the acquisition of 4.61% stake in the company in April '18 to the sale of the entire holding, announced by IAG in January '19
The approach was consistent with IAG's long-term strategy of placing bets on 'peripheral' European airlines, complementing its own network. Keenly aware of the deal's competitive merit, Lufthansa was not late in making a counter-proposal...
Burdened by the costs of maintaining an international network in a low-price model, Norwegian's dismal 2019, caused by technical issues with the Rolls-Royce Trent 1000 engines powering its Boeing Dreamliners, and followed by the grounding of its 18 brand-new Boeing 737 Max fleet, left the company burdened with $7.9 billion in debt and liabilities at the end of the year
Utter collapse was inevitable, when COVID-19 lock-down blew an already weak airline apart. The company completed a 12.7 billion crown (approx. $1 billion) debt restructuring with its bondholders, lessors and shareholders and secured a 2.7 billion crown ($275 million) credit guarantee from Norway's government
Majority ownership was essentially transferred to the aircraft lessors who could not hope to be paid, Aercap (15.7% stake), BOC Aviation/Bank of China (12.67%) and the smaller lessors Avolon and DP Aircraft
Vanishing from the skies, Norwegian will operate 7 aircrafts for up to 12 months - recovery might build up to 110-120 planes in 2022 ...(from a 150 pre-crisis fleet)
What Norwegian's demise portends for the future of the industry is beyond the pale...
Shareholders have of course already been wiped out entirely, lessors are stuck with 150 aircrafts of dwindling value (though at approx. 4 years of age, the newest fleet in the industry) and few - if any - takers...as for human consequences... 7 300 staff (90% of total) were laid off (Mar. '20)
The failed takeover bid by IAG might have been one of the many factors we can only conjecture in signing a Summer '19 letter of intent for 200 Boeing 737 MAX - for delivery between 2023 and 2027 - reversing the familiar moto with a ... 'if you cannot join them, beat them...'
A strong vote of confidence on behalf of Boeing in the middle of the MAX crisis, the $24 billion order still stands as of August '20 and delivery dates appear to be in line with projected market recovery (from 2024 on...) - Another lucky strike...
If IAG's intent was still in doubt, the build-out of the fleet points unmistakenly to aggressive market share acquisition
The deep industry crisis appears to leave IAG undeterred - doubling down on its pre-COVID strategy, seen as an opportunity in the face of weakened competition
The assumption may be wrong - the dust will settle soon enough (by 2021...) - but contrasting lay-off announcements are setting the tone...
Contrasting IAG's radical plan with European competition
While calling on its shareholders to raise €2.75 billion ($3.27 billion) to rebuild the company's balance sheet (with the support of major shareholder Quatar Airways), IAG appears to target 'post-COVID' markets on terms differing markedly from competition
Preparing to cut 12 000 jobs out of total 42 000 staff (28% of the workforce), British Airways will decidedly emerge from the crisis a very different company
As for competing airlines on European routes...
easyjet has spearheaded a comparable downsizing with job losses of 4 500 (30% of total workforce)
Ryanair , following a 3 000 job-cut announcement in May (15% of the workforce), negotiated large salary cuts through 2023/2024 to preserve jobs, affecting both pilots with a 20% pay cut and cabin personnel with cuts from 5 to 10% for the highest paid - safeguarding UK cabin crew jobs
Lufthansa Group is cutting 22 000 jobs - which will amount to 16% of its staff of 135 000 , half of which would be in Germany. According to the Group, Lufthansa Airline's flight operations alone will be affected with 5,000 job cuts, 2,600 of them will be flight attendants, 1,500 ground staff and 600 pilots
Air France - KLM has announced a redundancy plan for 7 500 personnel, 6 500 at the flagship company and 1 000 at low cost subsidiary Hop - but, by rolling out headcount reductions until 2022, the company hopes to take advantage of a mature demographics for about half the job cuts at Air France, with the intend to maintain a working relationship with the unions and to stay in the favors of public officials. Job cuts amount to 16% of Air France current staff of 41 000, mirroring closely job cuts at Lufthansa...
Hardly a flattering comparison for the large legacy flag carriers
Even though...
Company profiles differ vastly between low cost and legacy airlines, the former presumably much leaner from the start and the later employing staff in specialized supporting activities
This is uniquely true for Lufthansa Group
The group's maintenance provider, Lufthansa Technik, the largest MRO company worldwide, is in "the deepest crisis in the company's history," according to management with a surplus of about 4,500 jobs, 2,500 of them located in Germany
The cuts in the catering business of the LSG Group, working for numerous airlines, are strikingly high, with 8,300 jobs affected worldwide out of a total of 30,000 employees, (27% of headcount)
Downsizing in both ventures reflects profound pessimism about the short- to medium term future in the airline industry, as there will be less numerous plans to maintain and less diners to serve...
What now ?
Sticking to our analysis on Airports and Airlines for the long haul,
IAG - in a radical push for competitive advantage to confront both low-cost airlines (intra-Europe) and international connections (across the Atlantic, North and South)
It is true the strategy is hugely ambitious and Buy/Sell signals should be kept in the line of sight
Short term, a successful take-over of Air Europa on IAG's terms is an obvious (and likely) win for the Group
Short to medium term, any attempt to reneg on the 200 737MAX order would a sign the growth strategy is overcome by worsening market trends