India - Coming in from the cold
India is on track to become the world's most populous nation by mid-century while China loses its demographic momentum in the very short term (2024)
The geopolitical significance of such a pivotal event remains unclear, but the challenge confronting India is unambiguous
Hardly intent on playing second fiddle to China's expansive ambitions in the Asian region, India sees no alternative but to break free from the sedate, unproductive and protected ways of the past
The radical transformation will be resisted by vast parts of the Indian population, content to live in relative poverty under the protection of a rule-based system, ignorant of the fact that guarantees based on economic isolation from global trade are at risk of fatal impairment
By promoting a 'digital India', with affordable data packages for entertainment but also for education and business, with formal record of each Indian's digital identity alleviating many of the cumbersome administrative processes, and with an integrated digital payment network, the groundwork for the country's integration in the global economy is being laid
The realities confronting a mostly informal workforce of farmers, small businesses and family retail shops remain daunting, and the months-long farmer protest of 2020-2021 against any change to their regulated markets will test official determination, as will many other movements of discontent amongst the less favored populations in the years to come
As complicated as they are indispensable, two-pronged strategies will have to encourage 'take-up' of the new digital reality with a pathway to adoption and - simultaneously - to protect the most impoverished and least educated, who are at a loss to live up to the new challenges
Since independence from British rule in 1947, India has earned the distinction of largest democracy in the world, but its economic prowess is usually ignored, and its ambitions unfavorably compared to the achievements of its giant Asian counterpart
Always dubious, such qualifications make short shrift of the complexity of a continent-sized country
A reassessment may well turn the optics upside down
because the dynamics of India's demography put the country on track to dominate Asia by the middle of the century
because the success - or failure - of India's policies in raising the country to the challenges of the age will decide the contours of Asia's global influence in the coming decades
Demographics, close-up and in the not-so-distant future
The ambiguity of demographics resides in its short-term certainty (projecting 20/30 year trends) measured against longer term (80/90 year) modeling assumptions
While the shifts in world population will have profound consequences on national power everywhere, the absolute certainty of demographic rebalancing between India and China in the short term (before 2050) is a profound challenge for both countries
As reported in a recent study published in The Lancet, China's population will peak at 1.432 billion in 2024 while India will only peak at 1.6 billion in 2048, 24 years later if the model is not too far off
Following the peak, the population in each country is expected to fall quickly, under the dual impact of women education and birth control, in China early on because the fertility rate has already been well below replacement for a long time (1.53 child per woman) and in India precipitously but much later, after 2049
As these data imply, China's population will be falling, and the average age will be increasing, almost 30 years before this trend gains traction in India, which will on the contrary continue to grow by more than 120 million persons
Worded differently, the momentum will be on India's side, while China's lag will start eating into the power the country is projecting with its economic success
The outcome remains impossible to fathom but, because India has precisely one generation - 2020/2050 - to address its many failings on societal and economic levels, political commitments and their successful implementation today should prove decisive...or not
Asia rising
Asia's global influence, with approx. half the world population, at 4.4 billion before mid-century, will be jolted by the interaction of three dominant powers,
the US, because its interests on the Pacific Rim and the commitment to its allies in the region, are drawn into harsh light by China's resurgent influence
China, because its vested interests in global trade are paramount to its economic influence, intertwined with outreach to its populous Asian neighbors
and India
If India hopes to forge its own path, by seeking side agreements with either contender to secure its national interests, its economic weight on the global scale will have to rank consistently with its population
Seats at the negotiating table, where Asian influence will be apportioned, will not come cheap
India's government is well aware of the prerequisites - a strong economy resting on efficient infrastructure, a rich and influential middle class and world-beating technologies
Failing these goals is not an option and missing the decisive "rendezvous" of the century would be unfathomable for the country
Just gazing North-East across the border to make sure
Digital guidance
Grappling with unique challenges in a country still essentially wedded to ancient ways, governmental policies have to balance an all-out effort to enter modernity with the protection of basic human needs
To be truly transformative on the scale envisioned, the prerequisite of any public action is to link the Informal Sector (approx. 90% of the entire population, incl. dependents) to national and international supply chains
Estimates vary - but a 2014 Confederation of Indian Industry is probably still relevant
2004-2005
2011-2012
Formal
All sectors
7,3%
8,1%
Informal
in millions
426,2
435,66
Agriculture
57,7%
48,9%
Non-Agr.
35,0%
43,0%
Total Informal
92,7%
91,9%
sce - CII report - Oct.14
An array of legislative, financial and commercial measures have been engaged over a short period of time in the digital realm for this purpose
Scaling the Indian subcontinent with success,
the ultra-cheap data subscriptions launched by Reliance on Jio phones were adopted by 400 million users since 2016, enticing the entire Indian population with the Internet' novelty
the biometric Aadhaar digital identity, given to every Indian person, initiated in 2009 and reenacted in 2016, has more than 1.2 billion people on record
the Unified Payments Interface (UPI) introduced in 2016, is a real-time interbank payment system that allows sending or requesting money, instantly transferring funds between two bank accounts on a mobile platform
Mutually supportive, with Jio subscriptions facilitated by the secure Aadhaar identity check and digital payments encouraged by UPI, the digital initiatives have opened windows of opportunity (as discussed on the various links above)
However, to encourage private initiative within these updated digital frameworks, more intricate policies must step away from the command economy with its middle men and its opaque pricing practices, and promote digital supply chains in full measure
,
A tall order
Inducing India's farmers, retailers and small businesses to rely on digital exchanges is tantamount to recasting their livelihoods in entirely new terms, with a premium to the most astute, and great uncertainty for everyone else as the changeover takes root
Challenges on the farm
Agricultural reform, introduced in September '20 with (apparently) more than a whiff of technocratic derring-do, has encountered the strongest protests, with truly desperate farmers probably the unwitting defenders of the largest beneficiaries of governmental price guarantees
Quoting a BBC review of the reforms and the protests they provoked, dated Feb. 16, '21
Taken together, the reforms will loosen rules around sale, pricing and storage of farm produce - rules that have protected India's farmers from the free market for decades.
They also allow private buyers to hoard essential commodities for future sales, which only government-authorised agents could do earlier; and they outline rules for contract farming, where farmers tailor their production to suit a specific buyer's demand.
One of the biggest changes is that farmers will be allowed to sell their produce at a market price directly to private players - agricultural businesses, supermarket chains and online grocers. Most Indian farmers currently sell the majority of their produce at government-controlled wholesale markets or mandis at assured floor prices.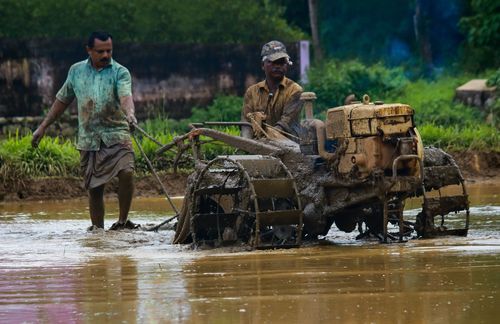 To wit, in light of the complexity in modernizing the Indian economy and the digital pricing systems, the agricultural policy has been rife with misunderstandings and deception - a textbook case of how not to engage a reform
Pro-reform economists argue that the measures will improve farm incomes, attract investment and technology, and increase productivity - all of which is surely true 'on average' but probably not for a very large minority of farmers, unable to work productively on fragmented plots with sub-par equipment
While these issues should be addressed, the central purpose of the reforms, which is to encourage competition, transparent pricing - both spot and futures (implied by private stock piling) - and productive investment needs to be upheld, explained and accompanied by indispensable financial incentives
Upgrading the retail network
Estimated at $1.1 trillion (on pre-COVID base), ranking fifth after the U.S., China and Japan, only a fraction of distribution in the Indian retail sector was organized in 2018-2019 (9%), shooting up to an estimated 12% in 2020 and e-commerce expected to top 5%, leaving an 83% share to 'unorganized' traditional stores
According to the government's optimistic expectations, highly attractive growth opportunities of around 9-10% annually might benefit both organized retail and e-commerce for the next 5 years
With total employment of India's still essentially informal retail sector of traditional family-owned stores at stake, the digital retail revolution will be deemed successful only if the sector partakes in this consumer-driven revolution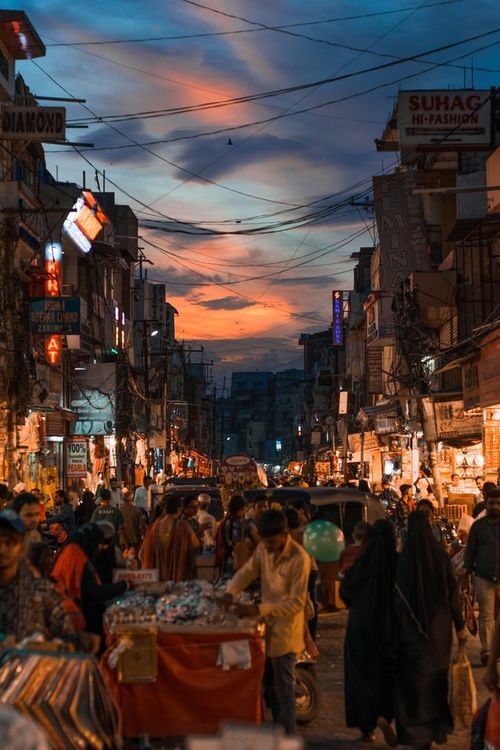 Potential losses of livelihoods in retail would not be taken anymore lightly than on the farms and, by bettting on e-commerce driven competition along the supply chain, the Indian government is hoping to set the small retailers on equal footing with their competitors
To bring the approach to fruition, the government laid out a multipronged strategy, which is gaining clarity over time
learn by inviting foreign e-commerce into the country,
protect traditional retail from digital encrochment on their own turf
and encourage home-bound e-commerce competition
The complexity of disentangling the motivations of the sides involved is intrinsic to the confrontation of foreign e-commerce firms (holding their own agenda), of small retail (wedded to tradition) and of Indian conglomerates (taking on large financial risk)
Still a work in progress, the policy has met with various degrees of success
As discussed in "Amazon's Indian winter", the hybrid model of direct selling of the American e-commerce firm remains at odds with India's commitment to small retail - presumably, Amazon hoped to override India's objections by sheer weight (and with US public support)
Reliance Industries, the energy, retail and communications conglomerate, may coalesce governmental policy and business initiative, as suggested in "the meaning of Mukesh Ambani" on truly astounding scale
Traditional retail remains...traditional
Supporting small business
Chief Minister of Gujarat before leading the Bharatiya Janata Party (BJP) to victory in 2014 general elections and becoming Prime Minister, Narendra Modi has voiced support of small industry
Quoting from the site expounding his personal vision, Namoleague -'in league with Narendra Modi' - back in 2013,
the Chief Minister explained his vision for the development of the SME sector and encouraged Indian businesses to compete in the Global Market. "We are getting products from all over the world. We have to compete with those products. According to me the solution, is to provide better and cheaper products. We must provide goods, which are reliable, which last. We should not have a defensive mindset, instead we should dream about selling products to the world"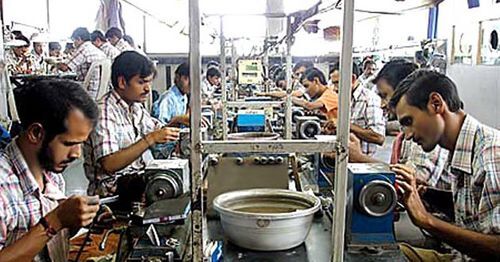 "It is difficult for Individual businesses to make their place in the world. We need to come together and build a credible brand on the lines of 'Made in Japan' brand"
While it would be deceptive to subsume Indian industrial policy in the effort to embed digital networks deep in the Indian supply chains, the Chinese development model riding the wave of globalization may not have been far off
Drawing on the powerful driver of e-commerce in China, India has come out in support of concepts strikingly similar to Alibaba backbone of business-to-business (B2B), consumer-to-consumer (C2C) and business-to-consumer (B2C) platforms
Alibaba.com one of the world's largest B2B marketplaces online for international B2B as well as domestic B2B trading within China
Taobao is the premier C2C online marketplace in China and one of the most trafficked websites in the world with over 370 million registered users.
TMall is the most visited B2C online retail platform in China with currently over 40,000 merchants selling goods directly to consumers
Digital market places may not engage India's small and medium business overnight but, after setting up store, the lure of the Internet may pull in the most entrepreneurial
The fast adoption rate of Jio made Indians into the greatest consumers of data at 12 GB data per month on average in 2019, already the highest consumption globally, and expected to double by 2025 according to a June '20 Ericsson Mobility Report
On the foundation of mobile technology, and with the planned roll-out of 5G networks, the digital transformation of supply chains seems to be within reach
...if everything evolves according to plan,
...if Amazon, along with its Walmart-owned competitor Flipkart , complies with the Indian requisitions of a 'pure' market model,
...if Reliance Industries does not overstep the vast responsibilities entrusted to the conglomerate
...if the country's small business, its farms, its small and medium industry and its retail networks live up to the challenge...
and ultimately, if the successive governments stay on track during the coming decade (and beyond), then indeed, the often repeated promises of a bright future for the country may come true
To maintain the early momentum, to secure a stable digital payment network, to engage the most entrepreneurial and to devise protective measures for those who cannot, government and business have their work cut out, as we hope to discuss in "India - the gamblers"