India Stack and the Fire Monkey
2016 has also been the year when a radical digital overhaul started coming to fruition in India
In the Chinese Zodiac, 2016 was the year of the Fire Monkey
The Fire Monkey "can be controlling and competitive but is charming ..... The year promises change and upheaval, especially in the political realm. It is important to keep an eye out for great opportunities, as the risk taker will be rewarded
Monkeys are always eager to embrace new opportunities, but their failure to follow through sometimes leaves others in the lurch"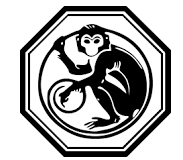 Although calling for audacity and persistence, the Fire Monkey warns of floundering intentions...
Implemented with resolve, digital India indeed seems to have reached a point of no-return with more than 1.2 billion people on record
However, striving for the deep integration of the social, economic and financial data of individual lives, the scope of India Stack may still turn out to be elusive, a forlorn promise or a long slog
Or all of the above….
After almost 5 years, the impact of willful regulatory flexibility and the chain reaction, reverberating across business and finance, can be appraised
Transformative in ways which were perhaps difficult to anticipate, the Indian digital framework is a tremendous achievement which brings hard choices for the next 5 years into focus...
Top-down
To provide the entire Indian population with a digital identity - and a banking account - India's central government has opted for a top-down approach to boost a process which, though foretold, might have required a generation of market inducements to filter through
Digital identities will afford regulators and social services a roadmap through the thicket of overlapping policies and of delivery channels ('rails') of cash support to targeted beneficiaries
An achievement of profound consequence for the well-being of India's less advantaged classes...
By linking the digital identity with a banking account, the payment process of all aid and social support programs will be secured down to the individual level
Stepping away from the country's under-banked history, focused on digital payments, the strategy bypasses the requirements of in-person banking and reaches deep into India's rural areas,
Spilling over into new consumption channels, which rely on digital access as well, the strategy will nudge the enormous retail sector into the digital era
These goals ring true and three key priorities mesh with India's local conditions
Governmental entities, fronting for beneficiaries (social services, education, pensions) power a path-breaking digital drive deep into India
The banking system is embedded in the digital-transactions roll-out - as had not been the case in China
E-commerce will induce digital uptake in retail, both for consumers and for merchants - following the pathbreaking Chinese model
Digital stacking
The biometric-enabled Aadhaar system, initiated in 2009 (UPA), re-enacted in 2016 (NDA) and amended in 2019, catapulted India, in one broad sweep, into a realm of fully integrated digital information - a breathtaking transformation
Aadhaar is a platform on which apps for any type of hardware (PCs, smartphones...) and for any type of service requiring authentication can be built, without distinction between public services and private entities
On top of the Aadhaar foundation defining a uniquely identifiable individual, an entire digital "paper stack" is being rolled out, linking relevant documentation to the individual ID and allowing access to the documents by the qualified services, subject to prior personal agreement
Any service requiring ID and access to an individual's data stack can - and will - access in seconds, under the proviso that the individual who needs the service (such as a loan) has given his approval ...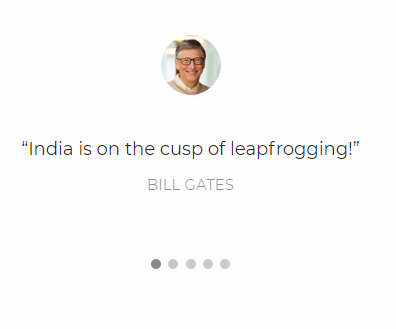 By combining name, gender, age and address with biometric data (iris scan and finger prints), the identity of the person can be confirmed without physical presence - a device capturing the scan and the prints, soon to be standard, will be sufficient
Paperless, the Stack combines a 'locker' containing all the properly verified documentations issued by parties with which the person has a record - either public (documents issued by a governmental service) or private (bank records, phone subscription) - and digitally signed by the person to validate their accuracy - with personal control over who may access what document ...Standard requests for identification will be bundled, pre-packaged for easy access such as the e-KYC (Know Your Customer)
The third building block, closing the circle, is the Unified Payments Interface (UPI) which channels seamless cash transfers between the banks of two entities, on demand of an individual (or of a business) - with profound implications for the financial system
Implemented since 2016, UPI supports 207 banks live on the payment system, runs 2.2 billion transactions monthly (as of Nov. '20) and has provided more than 80% Indians with a digitally accessible bank account
All told, as of February 2020, 90 percent of the population had an Aadhaar card issued to them
Aadhaar's Privacy Tug-of-War
The national digital biometric 12-digit identity system, Aadhaar IDI, reenacted in March 2016, casts a wide net, covering the entire human population of India
Section 57 of the Act, permitting private entities, in addition to the state, to use numbers for "establishing the identity of an individual for any purpose" raised qualified privacy concerns
Section 57 : "Nothing contained in this Act shall prevent the use of Aadhaar number for establishing the identity of an individual for any purpose, whether by the State or any body corporate or person, pursuant to any law, for the time being in force, or any contract to this effect"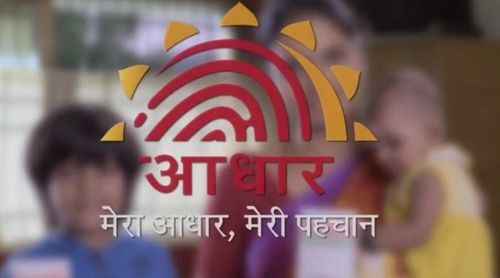 Challenged on the grounds of privacy protection in front of the Indian Supreme Court in 2018, the judge sought to chart a course for the digital reveolution within the legal framework
While ruling the system to be constitutional, and aware of the stakes, the Court curbed some of its more controversial features, such as
the mandatory link of the ID to a bank account and to a mobile SIM card, or school admissions
identifications entered by private entities
access by private entities to authentication facilities
New 2019 legislation accounted for the boundaries defined by the courts with
voluntary use of Aadhaar number for authentication and identity proof in opening bank accounts, procuring mobile phone connections or delivery of social welfare benefits by government entities
prohibition of Aadhaar data bases outside the purview of the Unique Identification Authority of India (UIDAI)
In 2020, the use of Aadhaar cards was further widened by giving any central or state government department or ministry to rely on the biometric number for authentication for three purposes – and only those agencies, not any private entity
usage of digital platforms for good governance,
prevention of dissipation of welfare benefits
enabling innovation and spreading knowledge
While walking a fine line, in consonance with the 2018 Supreme Court judgment, there is no turning back
"Innovation and spreading knowledge" is a comprehensive concept and Aadhaar's ultimate purpose...
'Seeding' Aadhar authentication by tying the process to many Direct Benefit Transfer systems (DBT), withdrawal of public benefits such as food grains under the public distribution system or payment of governmental pensions will be the most poverful driver, bar none, for 'voluntary' uptake - PwC India identified 465 such schemes back in 2018
Digital vector of India's economic development
Aadhar's biometric identification has already been a game changer in everyday life in India by encouraging access to banking services and by delivering specific welfare benefits to the intended recipients
The roll-out has been marred by incidents and, as critics have pointed out, poorly connected rural areas risk losing – at least for a while – some of the social support programs on which they rely, for lack of digital ID
However, the wave of radical innovation is unstoppable, by sheer strength of the concept
In the first stages, only a small minority of Indians, significantly lower than in other developing economies, have been making digital payments or using mobile money wallets
In 2017, just 5% of Indians accessed a financial institution account from their phone or the Internet, and 2% of the population owned a mobile money account, according to Global Findex (World Bank) 2017 data on financial inclusion
While certainly true in 2016 and in the early years, the merits of digital delivery of personal services in strong demand already prove to be a strong driver
Taking off within the same time-frame, phone service by Reliance Jio (from Sept. 2016) and mobile payments, foremost Paytm (with 100 million users in mid-2015), have been able to scale rapidly with "e-KYC", the Aadhaar-based onboarding service
Displacing the physical time-consuming methods of verifying a customer's details, costs fell by 85% from INR100 to INR15 with e-KYC (PwC data) and idenfication could be confirmed within seconds....
By 2020, running presumably well beyond expectations, and emerging as a game changer of an unsurpassed order of magnitude, mobile phone access and ultra cheap data, engineered by Jio, the digital services subsidiary of Reliance Industries, acquired a subscriber base of 400 million users
Paytm was aiming at 250 million active montly users (to be confirmed)
Doubling down on a digital future, it may not be fortuitous that in April 2016, as discussed in some detail in 'King's Indian Gambit', the Indian regulator allowed 100% foreign direct investment (FDI) in online distribution of goods and services under the so-called "marketplace model"
While India's growth potential could only be attractive for foreign e-commerce verging on saturation (or at least slowing expansion) in their home markets, the ultimate priorities set by the Indian government may have gone unnoticed
True to form of the opening gambit in a chess game 'King's Indian Defense', the Indian regulators, committed to India's modernization, were prepared to allow first-mover advantage to foreign e-commerce
Bidding a cautious welcome to foreign marketers, from China (Alibaba and Tencent ) and from the US (Amazon , Google and Walmart ), India would learn from their experience, provided a fairly balanced partnerships with Indian retail industry would anchor their presence in the subcontinent in the long run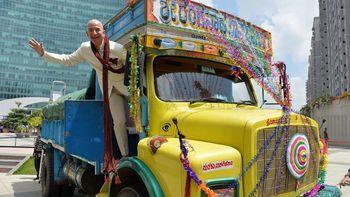 More on Reliance Industries' Jio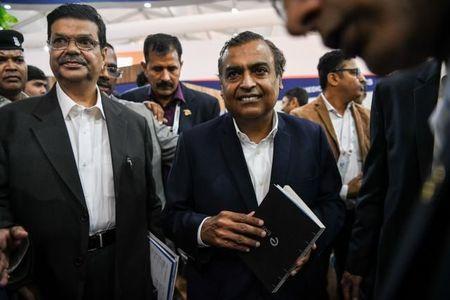 The unique and radical approach of Aadhaar in laying the groundwork of India's digital future is by itself a feat which the advanced Western economies might want to evaluate
After establishing itself as the largest mobile phone company in India, the ability to leverage the digital platform for commerce and to put India's transformation on a fast track has concentrated the attention of the largest foreign investors
The country's internet users expected to reach 800 million in next two years from approx. 350 million in 2020 - it remains to be seen how the e-commerce contenders will play their cards
...with 4 main players, we plan to discuss strategies shortly in 'Game set match'