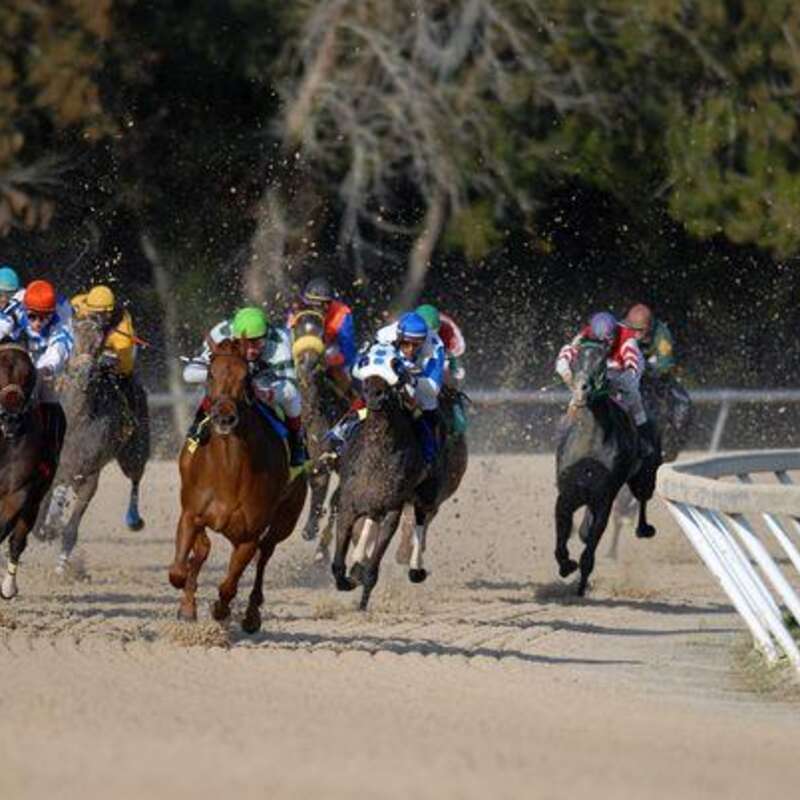 Is "a Passage to India" the new frontier?
The Global Outlook 2016-2021 by International Post Corporation forecasts 66% of e-commerce sales will be in the Asia-Pacific region, markets with features close to China's – underbanked with fragmented retail distribution, often wide distances and island economies
In 2017, retail e-commerce sales in the region (including China) were expected to total US$1.4 trillion, an increase of 30% compared to 2016 and actual numbers are probably higher in the view of China's outperformance powered by consumers living outside the large cities (+39% for the year - approx. $200 billion)
Shares of the North-American and Western European markets are projected at 18% and 10% of e-commerce worldwide sales
E-commerce in China, a battle between ecosystems
Fast growing retail web sales in China have been the main driver of e-commerce growth in the Asia Pacific region in the past few years
Relying on mobile apps, the digital giants Alibaba and Tencent are essentially ecosystems, consolidating digital commerce, digital payments and the accompanying operating systems
The all-import acquisition of new users has dominated the strategy of each contender, with an ever-widening range of services delivered on-line, on-line to off-line (O2O) and from on-line to brick-and-mortar retail, all within reach of the 'digital wallet'
Keenly aware of the versatility of the individual consumer (and the cost of user acquisition), the Internet majors have expanded through buy-outs, shareholding agreements and partnerships in an effort to ensure self-contained market access, securing exclusivity of their payment systems
The goal has been, and continues to be, control of the digital gateways to secure the most advanced data information – the foundation of expanding financial services, of focused advertising businesses and – potentially – of life's pivotal events (be it entertainment, relationships or healthcare, to name a few…)
However,
the explosive growth of mobile access in China, with the WeChat messaging of Tencent at 1 billion users and the Alibaba e-commerce platform holding on to 51% of the 1 trillion market (2017 data), might be reaching its limits
the financial impact of Ant Financial, affiliate of Alibaba, is reverberating across the Chinese banking system and has led the Chinese authorities to initiate measures to contain further expansion of the group in China
The opportunity to expand in Southeast Asia and in India has started to refocus efforts of Alibaba and Tencent and the strategy also appears consistent with China's 'soft power' outreach

A hundred Indias – the new frontier of e-commerce?
While Alibaba and Tencent will try to repeat the success encountered in their home market, their strategies differ and will adapt in distinct ways to local contexts
The size of India's population (1.35 billion), the number of Internet users (34% of total population - 459 million) and mobile payment expected to be worth approx. $33 billion in 2018, form a unique challenge for e-commerce distribution
The positives are the result of converging public initiatives
providing all Indians with an individual security number identifier and with a bank account,
creating a unified payment system (UPI) connecting all payment modes and bank accounts together, leveling the playing field for digital payments
and sharply reduced data pricing (from approx. $4.5 per gigabyte to $0.5 between 2014 and 2018) following the launch in 2016 of Reliance Jio, a new mobile operator bankrolled by Mukesh Ambani's Reliance Industries which has reached a market share of approx. 18% (215 million user base)
A detailed presentation on unified payment - UPI - can be found on a Medium / Wharton-fintech blog, highlighting the profound impact on Indian consumer finance
Transactions have been growing from 25 million in September '17 to close to 250 million in July '18, though the impact of the recent announcement curtailing incentives which favored the adoption of digital payments is still uncertain
However, considering the potential of the Indian market, the fast growing adoption of smart phones and Internet apps, and the wide access to mobile payments, e-commerce distributors are confronted with a conundrum
e-commerce is expected to reach only 2.9% ($32.7billion) of the total retail market in 2018, according to eMarketer, which is low compared to other Asian markets and certainly with reference to China and the trend, though positive, remains below medium-term projections made in 2015
average e-commerce spending per shopper is very small (estimated at $113 in 2017 by 'We are Social' WSJ - paywall) vs. China's e-consumer spending (estimated at approx. $1 800 by e-Marketer)
Shining a harsh light on the reality of a fairly small middle class in India, the paradox may explain the divergent strategies of the Internet majors
Amazon and Flipkart (Walmart)
Of the US tech giants (Amazon, Facebook , Uber Technologies ), Amazon has certainly made the largest commitment early on by announcing a $5.5 billion investment, of which $3.7 billion have been spent since 2014 on infrastructure (investments in technology, warehousing and logistics) as well as on discounts and promotions to attract clients to the platform
The strategy has been successful on the US home market but also in Japan where control over logistics has allowed Amazon to break the hold of Rakuten on its domestic market.
Much the same has been achieved over time in India with a broadly comparable market share (30%) with the Indian e-commerce contender Flipkart (35%), according to Praxis Global Alliance
Here the comparison stops (setting aside the cloud computing, payments and IT services divisions Amazon created in India)
Flipkart has sold a majority interest (77%) to Walmart and the US company is bringing in procurement expertise , sourcing wherewithal, vendor networks and infrastructure (in addition to a $2 billion cash infusion)
The competition has led Amazon to accelerate cash allocations in 2 tranches of approx. $360 million (May '18) and approx. $385 million (August '18), presumably for both infrastructure and promotional actions
Alibaba and Tencent
Although borrowing a few lessons from their home market, China, the strategies of Alibaba and Tencent differ strikingly from their American competitors
Alibaba, the e-commerce giant, entering India after Amazon, has avoided - at least initially- to seek full control of e-commerce ventures by taking stakes in local operations, bringing together the key elements one step at a time - payments (Paytm), logistics (XpressBees) and services with frequent usage, such as food or grocery delivery (BigBasket) and entertainment (Zomato, TicketNew, travel booking platform Ibibo merged with MakeMyTrip in Oct. '16)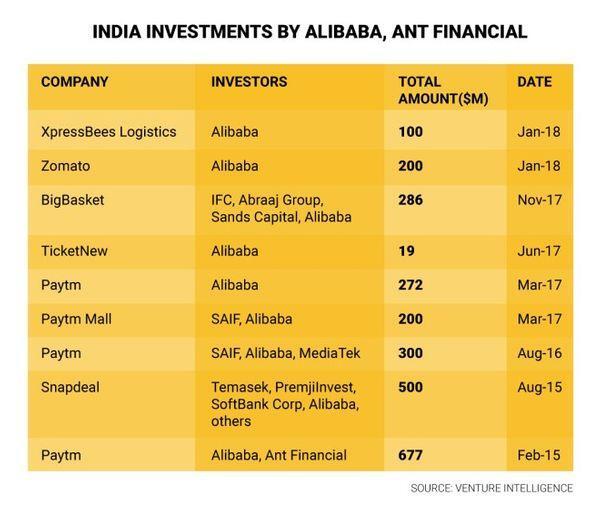 Caution might have been warranted by sensitivity to the sheer scale of the Indian continent and to the flaws of its public infrastructure but one investment option stands out - the focus on a digital payment system "Paytm" and e-commerce "Paytm Mall" spin-off, ventures forming together the core of Alibaba's Indian enterprise (and more than 50% of the company's Indian investments)
In direct competiton with Amazon and Flipkart, Alibaba is putting the final touches to its e-commerce strategy for India by taking majority control of Paytm Mall, together with its Softbank partner (who holds a 29% stake in Alibaba). A $445bn funding round, announced in April 2018 and financed mainly by Softbank Group ($400 billion) is providing the means to expand the reach of the Mall in logistics and supplier integration - especially in garments. Alibaba has announced an additional $2 billion in Paytm Mall at a later stage
As of August 2018, the parent company of Paytm - One97 Communications - is said to be in discussions with Berkshire Hathaway since Februry to invest $300-350 million at a valuation of $10-12 billion
Alibaba's enterprise cloud business Aliyun serving local companies competes with Amazon (as well as Google and Microsoft ) on another front. While still a minnow, the business had a turnover of $553 million in the quarter ending December 31, 2017
Tencent is in a sense following the same play book as their Chinese couterpart Alibaba by sticking to the approach that made for great success in their home market - gaming
In line with the company's strategy as a global player in gaming, with stakes in many of the leading developers - Riot Games, Epic Games, Glu Mobile and Activision Blizzard in the US, Supercell in Finland and Ubisoft in France - the focus in India can be expected to combine the strength of the existing game portfolio with original games developed by local teams, starting with casual mobile entertainment, based on popular Indian themes
While the gaming segment is still nascent, Tencent is betting on riding the fast mobile phone adoption in India to gain market share and, from a strong position in gaming, to expand in closely conncected social media and payment systems
With an initial commitment believed to be of $200 million, Tencent is both credible and cautious
Plowing ahead with further stakes in music streaming app Gaana and messaging service Hike (competing with Facebook's WhatsApp), Tencent will hope the market gains achieved in entertainment will mesh with the success of their partners in e-commerce - through a minority stake in Walmart's Flipkart and in ride-sharing Ola
Seemingly biding their time, the company 's planners sidestep in a way e-commerce warriors, Alibaba, Flipkart and Amazon
Payment systems, running the gamut
While the endgame in India is still quite some time off, all contenders in the digital space are homing in on a measure of control over their clients payment system, the critical link in the data information gateway
According to Credit Suisse - Atlas, digital payment over the Unified Payment Interface by Google Tez (52%) , Paytm - Alibaba (23%) and PhonePe - FlipKart (15%) stand out
By facilitating payment of household and utility bills from major suppliers, Google Tez has encountered major success since launch in September '17, with 22 million users as of August '18 and 750 million transactions according to the company
To make banking services more accessible, Google Tez, rebranded as 'Google Pay', is partnering with four Indian banks to provide instant 'pre-approved' loans to the app's users, a clear challenge to Paytm, the Alibaba supported payment system
The successful foray in digital payments will accelerate the launch of the app on new Asian markets (as announced in April '18) and across Latin America, the Middle East and Africa
By establishing Alphabet as a powerful partner on India's e-commerce scene, the company might have bypassed the effort of Facebook to build a presence on the Indian market with the May '18 launch of the WhatsApp payment services, on the strength of 200 million active WhatsApp users (company data)...
A game of poker (maybe...)
The first skirmishes of a battle all contenders expect to be long drawn might only be significant for the glaring absence of the company weighing more heavily on Indian retail than any other - Reliance Retail - which doubled its yearly revenue to March '18, with record sales of $10 billion, surpassing sales of its rivals Future Group, Avenue Supermart, Shoppers Stop and Tata Trent together
Reliance Industries, the conglomerate to which Retail belongs, may well have an unbeatable poker hand in the high stakes game with its mobile phone subsidiary Reliance Jio mobile services (available to the public since Sept. '16), JioPhone and Jio Gigafiber (with plans 50% below competition, launched in August '18)
It will be noted that Jio relies on the KaiOS low-cost mobile phone operating system launched by Google for its Internet-enabled phones. Google expects KaiOS to expand in South East Asia and Africa
Reliance Jio - with 215 million users as of July '18 and in conjunction with Reliance Retail - has the potential to establish the seamless omnichannel service, combining on-line features (with content, order placement and payment) with off-line in-store delivery options
A royal flush which might encourage some of the players to reach out...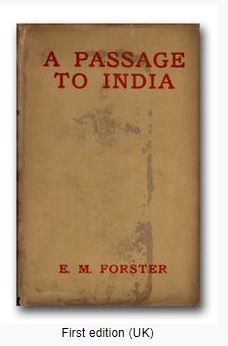 "India—a hundred Indias—whispered outside beneath the indifferent moon"
"...but he objected when it attempted to influence his life"
"He did not know, but presently he would know. Great is information, and she shall prevail"
Quotes from E.M. Forster, A Passage to India - diverted from their original meaning (but maybe not ...)