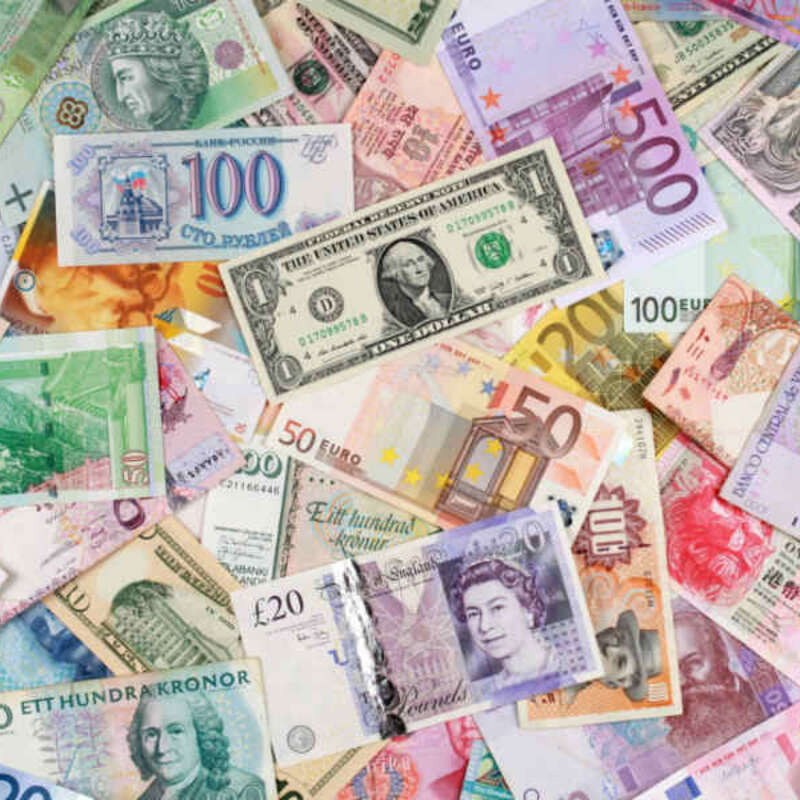 Is Ant Group feeling antsy ?
Update of the Jan. 18, 2019 note 'is Ant Financial feeling antsy ?'
The argument put forward in our 2019 note highlighted the transformations implied by digital payment systems in China for commercial as well as financial relationships
Yu'e Bao money market, introduced by Ant in 2013, became the largest fund in China within 6 months (with 6% of the domestic fund market) and catapulted by 2018 into pole position worldwide with $268 billion assets under management in March 2018
The spectacular rise of digital integration of retail and consumer finance was soon (as of mid-2018) counterbalanced by a regulatory push in China to stem the rise of financial products side-stepping the banking system - targeting mainly Yu'e Bao
Nevertheless, Ant, Alibaba's minority holding, remained at the forefront of China's financial revolution - a "must-have" investment for sovereign and private equity funds, who valued the firm in June 2018 at $150 bilion
The price, which appeared vastly inflated in our view (in Jan. 2019), made Ant the world's most valuable private financial-technology company
Foreign investors appeared to overlook the fact - we insisted at the time - that China's financial regulators are containing Ant's expansion in asset management
Rolling back its flagship fund, which occured to a degree, the company sought new venues of growth as technology purveyor...
...and proved successful, again, in leveraging the power of digital integration
Renewed regulatory interference could not have come as a surprise...

In our report on "Change agents in 21st century China", we highlighted how the mobile applications of third-party payment systems acted as a catalyst in China's retail (and banking) revolution
Numbers add up...
On the forefront, Ant Group , which owns and operates China's largest online and mobile-payments network Alipay, supporting Alibaba merchants and consumers, is about financial technology, writ large
Alipay was launched in 2004 by Alibaba as as an escrow service to ensure trust between e-commerce buyers and sellers, at a time when buying online still seemed counter-intuitive; digital payments grew out of this functionality, a modest beginning for what became a revolution in finance
Over 12 months to June '20, Alipay reached RMB118 trillion ($17 trillion) on its platform in mainland China by transaction volumes, and RMB622 billion overseas ; for comparison, Paypal processed $712 billion in 2019
According to a CNNIC report, the number of online payment users in China reached 805 million by June 30, 2020, accounting for almost 86% of internet users
As of Q2-2020, Ant Group reported more than 711 million monthly active users on the two Alipay plaforms (Taobao and TMall), linked to over 80 million businesses
In Q1-20, Alipay processed between 55,4% (iResearch) and 48,4% (Canalys) of China's third-party payments transactions
Trusting relationships with its customers boosted the financial products initiated from this powerful base
A comet striking China's fund management industry
In the run-up to its '20 IPO, Ant dropped the moniker "Financial Services" which highlighted its ambitions in 2014
Growing far beyond the Alipay mobile wallet, integrated originally on the Alibaba payment platform, the launch of monetary fund Yu'e Bao was a watershed moment
Planned originally (in 2013) as option for Alipay clients to park idle cash temporarily, the fund's short term yield exceeded the 1.5% offered by traditional banking on one-year deposits, resulting in a stampede and concurrent withdrawals of bank deposits
Within four years, with $268 billion assets under management in March 2018, Yu'e Bao had become China's largest money market fund for its 370 million account holders, dominating the money-market fund market in China with almost 1/3 of net assets collected in China
For comparison, the largest US ETF, SPDR S&P500 had $241 billion assets under management as of Dec. 2018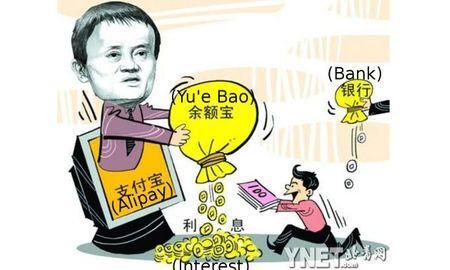 Ant served more users than China's largest banks, which themselves are considered systemically important global financial institutions by the Financial Stability Board, an international body that monitors the global financial system
Extending their footprint and building on the early sucess of Yu'e Bao, Ant's businesses started pushing into online banking with MYBank, credit scoring with Sesame Credit, a lending marketplace Zhao Cai Bao and Ant Fortune, a wealth-management service
Unwelcome regulations - Act 1
Forcing Chinese regulators to step in, the fund has been subject since Jun.1, 2018 to increasingly stringent regulations to rebalance assets across financial institutions
The shift comes as Chinese authorities have become wary of systemic risk, brought about by financial holding companies and conglomerates running various types of financial services
Placement of 100% of customer deposit funds under a centralized, interest-free account (Jan. '19) bringing the profitable interest stream to a stop
New liquidity rules require money-market funds to boost holdings of higher-quality short-term debt securities and imposed stricter capital reserve regulations
Yield has been managed down substantially under increased reserve obligations and liquidity focus on safe lower-yield securities
Voluntary daily withdrawal limits constrained client flexibility
Voluntary limitation to the size of individual accounts were introduced in 2 stages
Opened to competing fund providers, the platform paved the way to diversification in asset allocation
early on, 11 competing money funds posted on the Yu'e Bao platform, collecting about $ 80 billion in 6 months, between March and September '18
on Yu'e' Bao , assets dropped by 20% over 6 months to September '18 – to ¥ 1.324 billion ($ 190 billion)
by March 2020, 28 fund providers listed with RMB1.32 trillion ($192 billion) assets under management, edging past Yu'e Bao's RMB1.26 trillion ($183 billion)
Yields have fluctuated in a fairly narrow band, well below the heyday of an all-time high of 6.763 % in 02 Jan 2014; recovering from record low of 1.311 % in 09 Jun 2020, yield in early January '20 at 2.314% is above the 1.5% benchmark deposit rate
The severe regulatory pressure, combined with aggressive marketing in China and ambitious international investments, took its toll on Ant's profitability at the time...
Pre-tax losses, resulting in a reversal of royalty fees to Alibaba of $114 million in Q1 and $ 132 million in Q3-2018, were estimated at around 1.9 billion yuan ($280 million) for the first 9 months 2018, according to the Wall Street Journal (paywall)
As Eric Jing, Ant Financial's executive chairman and CEO, was on his way to reinvent the business model of Ant, the $150 billion valuation, recognized to the company by outside investors, was a tall order and a challenge to overcome
Talking real money
Ant Financial had become the world's most valuable private financial-technology company by June 2018
The latest private equity round for Ant Financial raised $14 billion in June '18 from local Chinese and global investors
China's sovereign wealth fund, China Investment, State-owned China Construction Bank, National Social Security Fund and big state insurers were listed as local investors from previous funding rounds
Global investors of the most recent round included Singapore's sovereign funds Temasek Holdings and GIC, Malaysian sovereign fund Khazanah Nasional Bhd, US private equity Warburg Pincus, Canada Pension Plan Investment Board, Silver Lake and General Atlantic as major investors.
US private equity firm Carlyle Group , venture capital firm Sequoia Capital , T. Rowe Price , Janchor Partners, Discovery Capital Management, Baillie Gifford and Primavera Capital Group were also involved

The rise in valuation to $150 billion, from about $60 billion after its previous fundraising of $4.5 billion in April 2016, was based on recent – though incomplete – company releases
70% of revenue could derived from on-line payments, according to Jefferies analysts – valuing Ant in line with Paypal at 7*2019 sales and $133 billion
Pre-tax 2017 earnings estimates of 13.2 billion ($2.1 billion) could imply a P/E (pre-tax) of 71 for a valuation of $150 billion
Given the unique opportunity to invest in what promises to be the world's largest financial market, foreign investors could be forgiven to overlook the transformation from dominant player in the fund market to open - and regulated - platform
To live up to the June '18 valuation, under the watchful eye of the regulator, new drivers to power Ant's growth and profitability needed to be invented
The vast ambitions of mega-fintech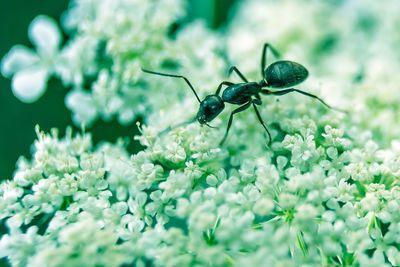 "China's market is too big, too valuable, and has too much untapped potential for international players to ignore " in The Rise of Fintech in China, A DBS Bank & EY report, November 2016
The company's outsized valuation of June 2018 was calling for an equally outsized business strategy, to strengthen Ant's grip on China's financial markets
Laid out in our Jan' 19 comment, and with the benefit of hindsight, the options Ant choose to highlight, and those the firm ignored, are worth pondering
Here are the growth opportunities we singled out...two years ago
by tracking the inefficiencies of China's financial system

beyond the tidal wave of mobile payments, online savings/investment, online lending and credit reporting systems

by giving true measure to its technological advance in the banking service industry

with "industry leading, financial-grade technologies in blockchain, artificial intelligence (AI), security, Internet of Things (IoT) and computing (BASIC)", in the words of Mr. Jung

by extending the company's footprint internationally

serving Chinese visitors abroad (120 million / year),
expanding in South-East Asia with partners and subsidiaries
and making headway in Western international cash transfer
The answer to our title question however - is Ant Financial feeling antsy ? - was'probably no...'in early 2019
Exploring new opportunities, Ant proved exceptionnally successful...
But its bluff on gaining the dubious status of 'too big to fail' with oversized growth, could always be called
And it has been ... as we will discuss in 'Ant - a risk too far'