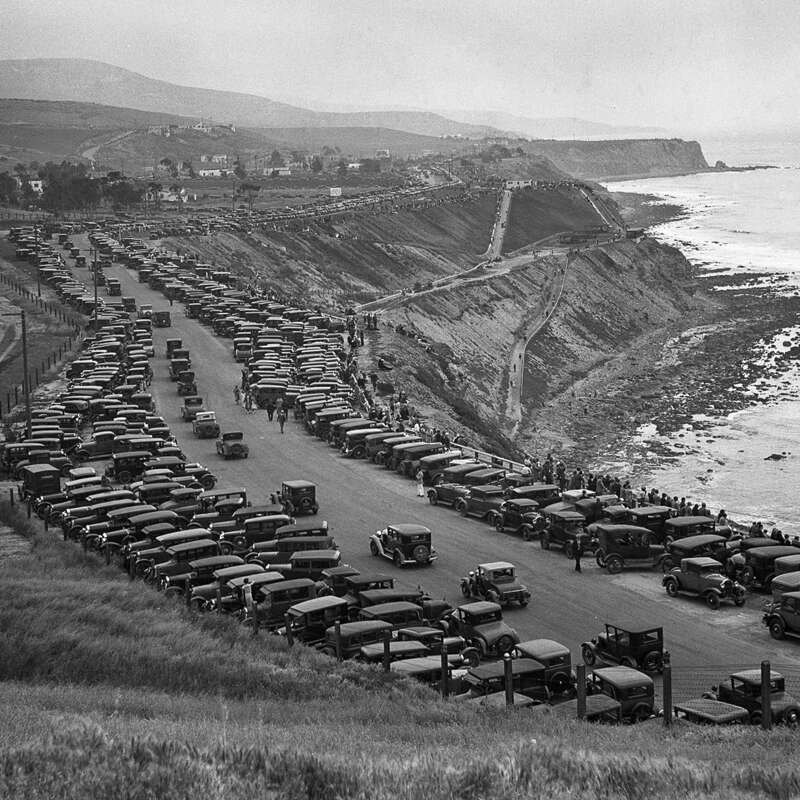 We have no way to judge the actions of, and accusations levelled against Mr. Ghosn, Chairman of the Renault-Nissan-Mistubishi Alliance, arrested in Japan and indicted, on Dec. 10, 2018, on allegations of underreporting his compensation over the last 5 years
With the vote of the two Renault representatives at the Nissan board in favor of Mr. Ghosn's dismissal from his chairmanship, we assume the file must be solid
However, the accusations floated in Japan only tell us that very different measuring rods apply
at Olympus for accounting shenanigans in 2011, concealing losses of $1.7 billion (found guilty, some of the executives were liable for $529 million and received suspended jail sentences)
at Kobe Steel (5406.T) falsifying strength and durability data of materials, Mitsubishi Materials (5711.T) for data fabrication at subsidiaries making parts for aircrafts and cars, Toray Industries (3402.T) falsifying quality control data in 149 cases for 8 years at subsidiary Toray Hybrid Cord, Subaru (7270.T) and, yes, Nissan Motor (7201.T) for inappropriate final inspections, resulting in a million-units car recall
and more…

In the case of Olympus, its British-born President Mr Woodford, who laid the scandal bare, was fired (with the suggestion he leave Japan forthwith) and, denying the accusations, the company stated that Mr. Woodford "did not understand Japanese business practices"
Turning the table today on Mr. Ghosn in the name of accounting rigor, we doubt the Nissan board members have been quite straightforward about their intentions
Resorting to extreme violence on the person of their Chairman, the Nissan directors appear to have engaged on their own terms in a power struggle against Renault, their French main shareholder (44.3%) – while Nissan owns 15% of Renault
Why the arrest of Renault's chairman is very much about China (and about the US)
Sales in 2017 paint a skewed picture
Total sales are 10.6 million units (making the Alliance the largest car manufacturer in the world in 2017) – Nissan contributing 55% of total unit sales, Renault 35% and Mitsubishi 10%
Out of the total Nissan sales in 2017 (5.8 million units),
sales of car produced locally in China represent 1.12 million units and have been growing by 50% since 2012
total delivered Nissan sales in China (including imports) topped 1.52 million units and 25% of its world sales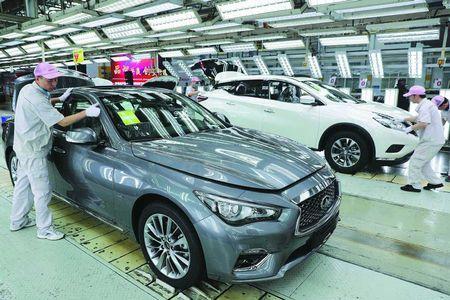 Announcing a $900 million in a new plant in China in August '18, Nissan expects to boost its total production capacity in China to 2.1 million units and aims at total delivered 2.6 million units (including imports) by 2022
Mitsubishi Motors, the third partner of the Nissan-Renault Alliance and 34% controlled by Nissan, is currently selling a modest 120 000 cars produced in China and has announced in October '17 the doubling of its production capacity to more of 260 000 units
In the US, Nissan sales have also been quite successful, growing from 1 million (2012) to 1.59 million (2017), accounting for 25% of worldwide sales, with 4 domestic vehicule- and powertrain-assembly plants (Renault has no production facility or sales in America)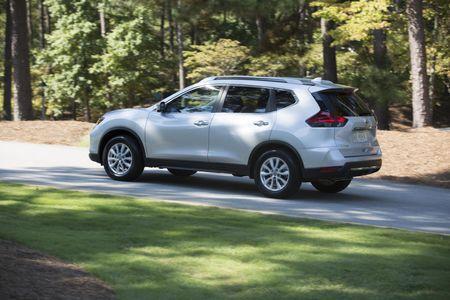 While the Chinese and the American markets are evenly balanced at Nissan today, growth targets in the coming 4 years give pride of place to China
Renault sales of China-produced cars remain very small, but the company has started production belatedly, in 2016, in a $1.18 billion joint-venture with Dongfeng located in Wuhan
With an initial production capacity of 150 000 units, sales have been growing but volume remains modest at 70 000 units (2017)
Although the JV formally announced an ambitious 2022 target of 400 000 cars, based on 9 models, one may wonder why the initial launch could not be sourced from Nissan's auto assembly plants to gain a footing
Nissan in all likelihood will have argued its own assembly lines in China were running at full capacity and its lack of goodwill (in producing 30 000 cars in 2016 when your own plants deliver 1.12 million units) may have had good cause...
Still festering ?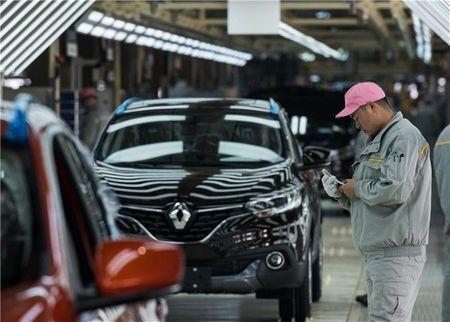 The context of the Renault endeavor in China is all the more troubling after the August '18 announcement of the new Nissan plant, also in Wuhan and also with Dongfeng...
We must assume the two Wuhan plants will operate side by side, with Renault still probably running below capacity today... so much for the Alliance in anything but name ?
Out of balance between the firms, sales trends will probably be getting worse,
between Nissan manufacturing the world over and benefitting from China's growth potential,
and Renault' presence concentrated mainly across Europe (1.9 million - 50% of total) and strong positions in emerging markets (Russia, Iran, Turkey, India and Latin America)
Getting cross with cross-shareholdings
All told, the Chinese ambitions of the two Japanese firms must have put Renault on the back foot, creating a tense relation between the dominant shareholder, the French firm, and the dominant Japanese industrial players
If anything, French politics have aggravated the Japanese sense of victimization with a clear abuse of power
first by increasing its shareholding by 4.73% in April 2015 from 15% to just under 20%, days before Renault was set to pass company by-laws specifically blocking the award of double voting rights favoring the State shareholding, effectively forcing Renault to submit to the common rule pursuant to the 'Florange' law
by selling the 4.73% stake to institutional investors in November 2017, bringing ownership of the French State again down to 15.1%, just above Nissan's share
Obviously, by selling the 4.73% stake to Nissan, France could have paved the way for a more trusting operational cooperation, by rebalancing the cross-shareholding agreement, an option staunchly defended by Mr. Ghosn since 2015
This was not to be the road chosen by France, clearly more concerned by its controlling stake of Renault today than by industrial reality of the Alliance tomorrow
Announcing the sale, the French State reaffirmed that the governance agreements with Renault regarding the double voting rights were to remain entirely in place, closing the door for a capital structure integration between the two companies
Not so weak after all
On the brink of collapse in 1999, the Japanese firm had outgrown its now much smaller parent, contributing significantly to Renault's net after tax income (€ 2 791 million and 53.5% of Renault's net - 2017 annual report page 318)
But, weak as Nissan may have been in terms of cross-shareholding, the governance agreement accepted (painstakingly) by all parties in December 2015, after the French raid on additional shares, does include a crucial concession to Nissan
Renault agreed not to interfere in Nissan governance, a clause which stipulated further that non-interference included Nissan's shareholder decisions on the appointment, dismissal and compensation of Nissan's board members
In so many words, deaf to the admonitions of Mr. Ghosn, France was securing its grip on Renault for a price, recognition of the independence of Nissan's board
It was argued at the time that Renault had not been involved in Nissan governance for years...although Mr. Ghosn, as CEO of Nissan was...
By becoming a 'sleeping' shareholder, content to book its dividends, with no say in the company it owned in large part, the French authorities also threw Mr. Ghosn off-balance by putting his authority as Chairman at risk
But that can be fully recognized only today, or more precisely, on Nov. 22, 2018, when the board of Nissan dismissed its chairman...
How the Industrialist pips the accountants and civil servants at the post

The Industrialist is Mr. Ghosn, cognizant of the imperative to recognize the new-found economic weight of Nissan in the partnership
Unable to surmount the blockade of French State holding in Renault, and aware of the challenge to which mid-tier car manufacturers were exposed, Mr. Ghosn put industrial integration between the members of the Aliance in high gear, by merging all the operational branches of the firms, including R&D, manufacturing and human resources
The Renault-Nissan BV, located in the Netherlands and held in equal parts by the two founders, became the locus of this industrial merger and the Alliance 2022 6-year plan announced in 2017 accelerated the integration, targeting common platforms, powertrains and next-generation electric, autonomous and connected technologies
Accepted by the boards of both Renault and Nissan, the industrial integration engineered by Mr. Ghosn rested on ambiguity
as far as the French State was concerned, civil servants (and their accountants) could be confident French car manufacturing would remain safe under their minority control
Nissan was recognized as equal partner in the next stage of the Alliance's development
Convincing in a fleeting instant, the industrial merger of 'equals' was flawed from the start
sales of the Japanese firms - at 65% in 2017 - were bound to inch towards 70% and maybe higher, on the strength of the Chinese market...leaving Renault with less than a third of gobal sales
though unqualified to evaluate the technological contribution of the firms, we would not be surprised if the combination of volume and presence across the world gave Nissan a leading position in R&D
The numbers appear to bear this out
both companies invest approx. 4.4% of sales in R&D according to annual reports (year-end 2017 for Renault, year-ending March 2018 for Nissan)
the resuling gap says it all - Nissan has contributed $4.5 billion and Renault $3 billion (indicative, at Nov. 2018 exchange rates)
for good measure, Volkswagen has committed approx. $10 billion a year to new tech
Implacable realities
the parent (Renault) is being overshadowed by its holding (Nissan)
the growing challenges in new technologies (electrification and self-driving) require a significant investment and Nissan will be unwilling to bear the brunt of this effort (65% today, more than 70% tomorrow ?)
Renault is faced with an impossible choice in the Alliance as Nissan wields the threat of departing and leaving Renault to its own devices
We may guess that Mr. Ghosn personally was holding some sort of tie-breaking vote in case of dispute between the partners in the RNBV Alliance - a logical (but entirely personal) assumption in a 50/50 structure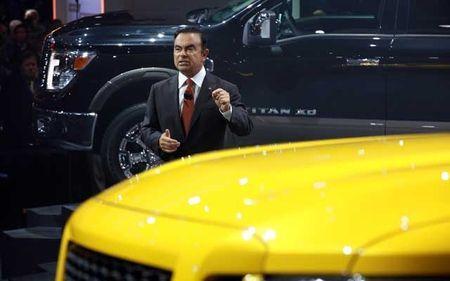 We imply that the tie-breaker is the underlying motive for side-tracking Mr. Ghosn
Today, Renault will have to confront the facts - the French company is the junior partner of a world car manufacturing conglomerate and blabber about the value of the Alliance will not do
Renault may choose to remain independent, knowing full well that, as a medium-sized firm, the investment in the future of driving will be in doubt
Renault may choose to merge and the French will loose a 'national' champion but the jobs in France will be saved
There are no other choices
Visit the blog of Mr. Cl. Patfoort for sharp analysis of the barbed exchanges between the players (in French)