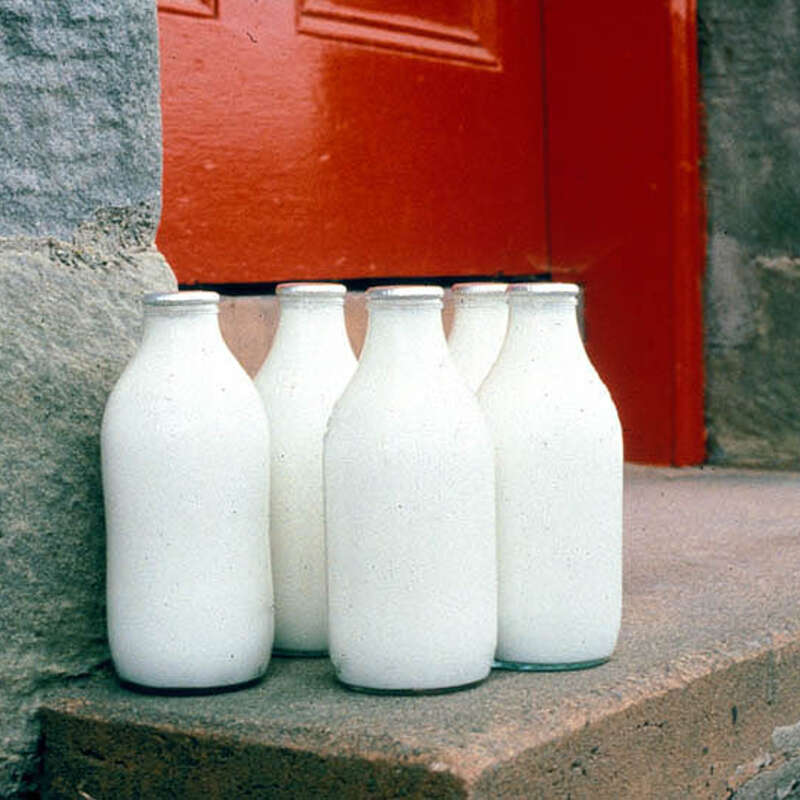 Pin-insights
Of immediate interest in New Zealand, the necessary balance between agriculture and environmental policy raises issues of global concern
The environmental damage, real today or probable in short order, is tightly interwoven with the inexhaustible global demand of agricultural products in a Gordian knot of political arbitrage
In New Zealand, over-farming, aquifer pollution and deforestation are a dark omen as the country will attempt to restore its environmental integrity, in the face of growing dairy export demand, expressed with evermore urgency
But 6 to 7% yearly increases from China (discounting potential dairy demand from South East Asia) will become a challenge for all traditional exporters (Europe, US) in few years - another reason to study New Zealand closely
****
Challenges of China's milk industry has been our first take on one of the most sensitive issues confronting Chinese leadership, providing healthy food to the country's immense population
Highlighting careful government planning, the roles assigned to China's milk industry leaders, following the 2008 scandal of baby milk poisoning, reflected subtle variations in the pursuit of a single goal
to secure long term and consistent milk supply to meet the forecast of growing milk demand
to explore all venues of foreign milk production to complement the expected shortfall of domestic supply
The three majors, have established distinct rapports with foreign dairy companies
Yili reached out on the international market, targeting 100% control of additional resources and possibly expertise from its acquisitions and implementing a marketing policy in South East Asia
Mengniu's association with international conglomerates concentrated on expertise - and probably technology transfer - at the high end of the Chinese consumer markets - with carefully monitored foreign participation, preferably in a Mengniu subsidiary (such as the 25% Yashili share of Danone)
Bright Dairy has taken the reverse approach with majority stakes in foreign firms seen as successful in their own markets and facilitating access of these firms - under their own brands - to the Chinese market
We concluded that the various partnerships had merit in their own right, except for one thing….
A tidal wave raising global dairy exporters
Growth trends in the medium term for milk consumption in China (as for many staples, pork meat and poultry) are aligned with the expanding middle-class, increasing numbers of urban dwellers and improving buying power
However, year-on-year average growth rates (CAGR) remain notoriously difficult to project
According to FoodBev Media, China will overtake the US as the world's largest dairy market by 2022 with a 6.6% CAGR (Mintel research), which would be in line with projected GDP growth
Per capita volume milk consumption in China also leaves much room to grow
consumption is 2.5 times lower than in Japan and more than 4 times smaller than in the US
according to the Ag Oulook (Aug. '18) a 40% increase in China's domestic dairy consumption over 5 years (2023), in line with the 'Mintel' CAGR estimate, is based on the current lowly 100 gr/day intact tripling over time (300gr/day, as recommended by China's own dietary guidelines)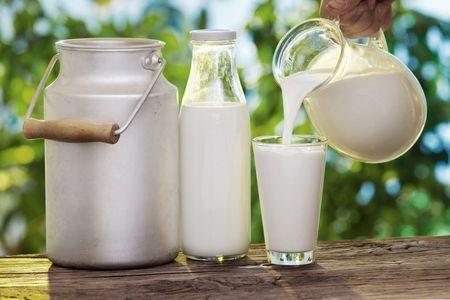 The 2019 import projections by the USDA Foreign Agricultural Service, bring the projections in focus for New Zealand
fluid milk (represented by UHT milk and yogurt) : 850 000 metric tons, + 13% over 2018, exported for 31% from New Zealand
whole milk powder (WMP) : 600 000 tons , +15% over 2018, exported for 90% from New Zealand - Chinese domestic production is 1.26 million tons
non-fat or skim milk powder (SMP) : 305 000 tons, +11% over 2018, exported for 47% from New Zealand
Projections remain a fickle attempt of planning the unknown and China's thirst for milk has led to repeated miscalculations but a few facts stand out
Milk production in China is not vertically integrated, remains costly, uncompetitive and of lower qualitative than foreign alternatives (New Zealand, Europe and the US), making a foreign buying spray by theChinese milk industry a no-brainer....Sluggish domestic dairy production growth could well remain an enduring trait, an unusual but in no way preposterous assumption
With preferential tariffs under the New Zealand – China Free Trade Agreement, coupled with well-developed distribution infrastructure, the New Zealand dairy industry is in a strong competitive position
The trend is unmistakable and resonates along the entire supply chain of the dairy industry, from water supplies to fodder and nutrients...
Actual consumption trends may in fact remain beyond the remit of central planning and lingering doubts about the quality of domestic milk quality, especially in infant formulas, could put additional pressure on foreign providers, from Europe and, certainly, from New Zealand
As New Zealand is a relatively small economy, with a large and influential dairy industry and an unpredictable client, the government should be in a bind very soon
A land of milk, honey...and rivers, two-thirds 'unswimmable'
New Zealand, as we have known it (if only in our imagination) …land of milk, honey and clear rivers, lakes and streams …
…is in danger of over-farming, aquifer pollution and deforestation
A poll December 2018 conducted for Fish & Game New Zealand ranked pollution of rivers and lakes as the top concern of New Zealanders, with 82% saying they were extremely or very concerned about the issue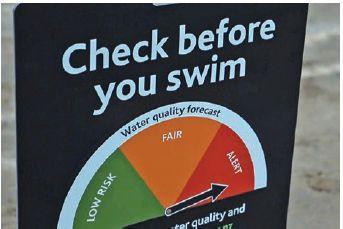 A March '19 Guardian article goes on, quoting the New Zealand environment ministry
two-thirds of all rivers are now unswimmable and three-quarters of New Zealand's native freshwater fish species are threatened with extinction
Coinciding with a boom in New Zealand's dairy industry, cow effluent and fertiliser run-off are significant polluters of inland waterways, as are beef, sheep and deer farming
nitrate-rich effluent has flowed into the waterways, asphyxiating ecosystems, causing toxic algae blooms, making indigenous food sources inedible and making it unsafe for people to swim in, drink or sometimes even touch the water
The National Institute of Water and Atmospheric Science published a study by Dr. Fiona Proffitt in July 2010 - shortly before processed milk reached a high point in 2011/2012 (19 129 million liters), following 10 years of explosive growth
With hindsight, the study makes for bleak reading regarding
the current state of environmental degradation (water quality and diffuse pollution of the land linked to the intensification of 'pastoral' farming
the lessons from research to contain - and in some cases - roll back intensive land use
Presumably, alarm bells have been ringing and one may wonder what came of these detailed and matter-of-fact recommendations over the past decade ....
The 2018 Fish & Game New Zealand poll does not sound encouraging



When farming is getting more intensive..
If the negative impact of sizable cow herds on the environment are well-known, the regional concentration of the herds can only aggravate the issue's sensitivity
According to the updated statistics quoted in the report, the concentration on the North Island is getting more extreme (72.3% of total herd count), with the Waikato region leading the way (28.7%) followed by Tanaki (14%)
And while we are no expert in farming, it appears obvious that New Zealand's geography offers other favorable dimensions, next to its favorable eco-system
The country's isolation has been key to protect its fauna from diseases affecting animals on a global scale - and this has been true for cow herds until recently....
Found in July 2017 in the country for the first time, mycoplasma bovis is a bacteria which can cause cows to develop mastitis, pneumonia, arthritis and other disease
Although not a threat to food safety, the consequences are unfavorable in terms of image of the dairy industry in New Zealand
In Europe, the US and Australia, the disease is managed on a case-by-case basis but, in May '18, New Zeland's government, in agreement with the dairy industry, has engaged a program to eradicate the strain
Never attempted, the policy planning should lead to the slaughter of 150 000 animals in the course of 10 years at a cost of close to $500 million (USD)
Battling on two fronts
Pressed by the dairy industry keen to enhance its milk production capacity, and pressed by the people to restore the damage done to waterways, land and forests, New Zealand's government is straining to achieve an impossible balancing act
To compound the challenge, Chinese acquisitions are wedding New Zealand's dairy industry ever more closely with their large partner's growth priorities
the Chinese buying spray has targeted New Zealand Ocean Dairy (100% Yili - 2013), Synlait (39% Bright Dairy - 2014) and Westland Dairy Products (100% Yili - 2019 - under review); with farmer cooperatives such as Westland, under-capitalized, under-invested and unable to take advantage from high-end demand, cash offers and guranteed milk prices are hard to resist....
The 'Essential Fresh Water' government report (October '18) attempts the awkward, and quite uncomfortable arbitrage between economic stakeholders (the dairy industry, China) and the growing environmental awareness (and protest) of the population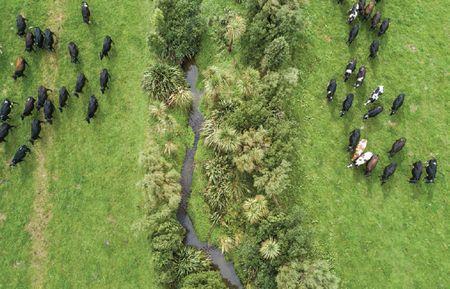 The challenge is to find a way to fairly and efficiently allocate discharges among resource users (properties and point-source dischargers such as wastewater treatment plants) taking into account current land use and potential future development (Work program - allocation of fresh water resources - page 14)
Calls for some sort of responsible management with its subtitle 'Healthy Water, Fairly Allocated' seem to postpone the showdown ...
Quantity processed has doubled in 12 years, from 10 563 million liters in 1998/1999 to 19 129 million in 2011/2012, stabilizing at this high level (20 724 million liters in 2017/2018), hardly a responsible allocation of limited resources ?
If it is correct to assume that China's demand will grow exponentially, and that foreign imports will grow apace, New Zealand will face difficult choices ...

Unsurprisingly, providing direct employment for 38 000 people according to the Dairy Companies Association, the industry has considerable leverage and will continue to weigh on policy decisions
The pressing decisions which New Zealand's policy makers have to resolve should probably be seen as the advance notice of the risks to global food supply, which we hope to discuss in 'Uncomfortable Truths', our follow-up note