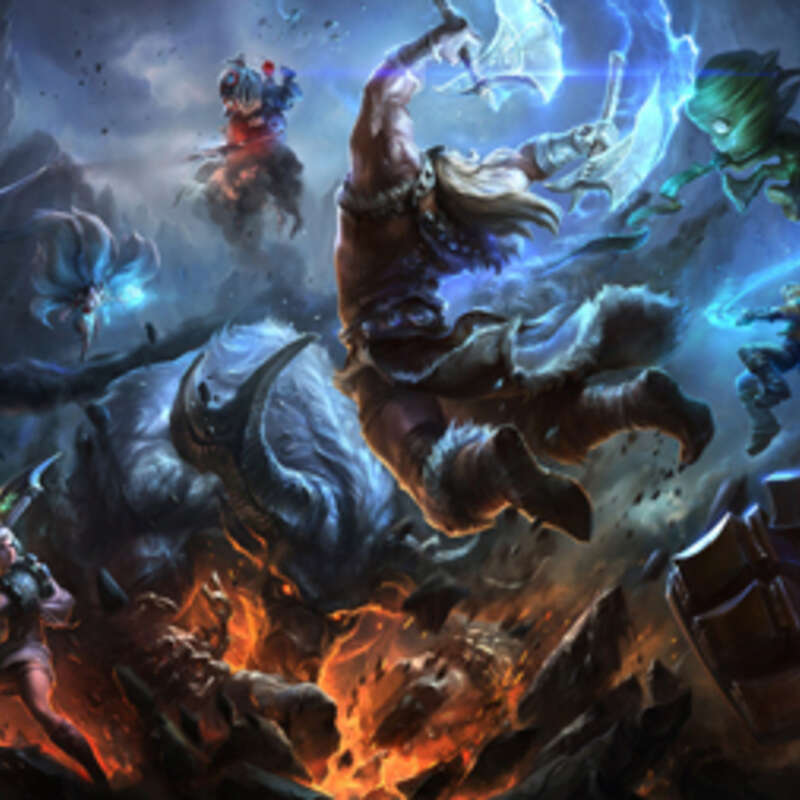 Mobile games under pressure
Pin-insights
Already the largest entertainment industry in the world, videogames are becoming a burning strategic issue for China's trading partners and competitors
The Chinese business model combining gaming over ubiquitous mobile phones and digital payment apps is still unchallenged on a global scale
But since July 2018, the markets have not been kind for most videogame companies as our theme, once a top performer, demonstrates unsparingly
Western competitors in gaming and technology firms have their work cut out....and their ability to follow suit will be keenly observed
***
Videogame revenues have increased every year for the last two decades to become the largest entertainment industry in the world
In 2018, $138 billion global sales of video games were 30% higher than TV, more than three times larger than film and fifteen times higher than digital music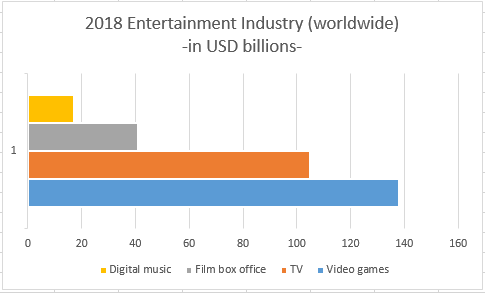 The games' dominance over entertainment was powered by the fortuitous convergence of technological advance, lightning fast market penetration of the smart phone as supporting equipment of choice and unique game appeal in Asia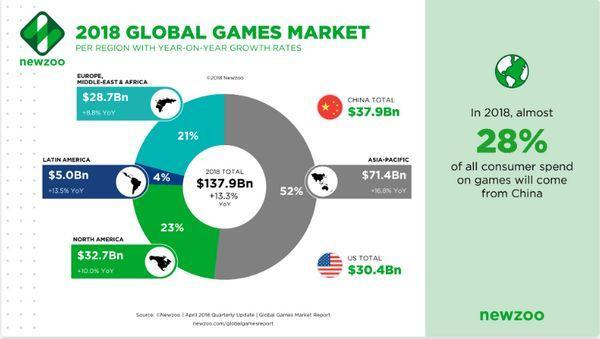 With China contributing 28% of world games revenue and the rest of Asia-Pacific 24%, regional distribution is markedly skewed in favor of Asia, building on early adoption of PC-based games
With ubiquitous smartphones powering the next leg in market penetration and the easy acceptance of 'free-to-play' in-game payment formulas, Asia's progression has seemed unstoppable and China's dominance a foregone conclusion
Because of its size and growth potential across the world, the videogame industry has become a burning strategic issue for China's trading partners and competitors
Benefitting from intensely protective regulations of their home turf, while leading simultaneously an aggressive international acquisition policy, China's leading game companies expanded oddly as a cross-section of free private enterprise and governmental diktat
Ambiguity turns out to be costly
Entangled in China market access mismatch and domestic regulations, privacy concerns and questionable addictive spending , piracy and IP protection, the homerun of Tencent and Netease seems out of breath, beyond its prime
To strengthen their leadership and regain momentum, Chinese gaming can be expected to double down on their home market as launching pad for international growth on the nearby South-East Asian and Indian markets
The business model combining gaming over ubiquitous mobile phones and digital payment apps is still unchallenged on a global scale
China
Game consoles were blocked between 2000 and 2015 and a PC-based game culture flourished around Internet cafés where pay-for-access was a natural. In recent years, the consoles, available but highly priced, still did not make a dent as mobile gaming, developed for freely accessible smartphones, took off, reaching more than 600 million players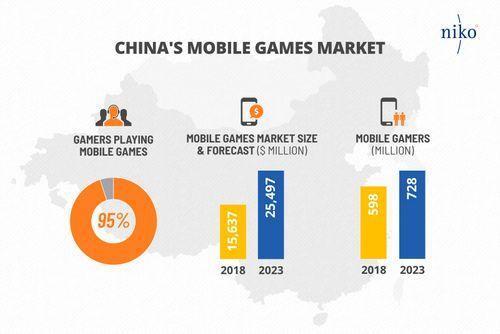 Distributed across Asia, mobile gaming has relied on various forms of micro-payments, facilitated by the on-line payment features provided by gaming companies, foremost Tencent with WeChat payment
As of 2018, Newzoo estimates average spend per paying mobile gamer to be similar at $112 in China and in the US, implying a very large share of personal revenue is allocated to the entertainment in China
Presumably, uneven distribution of gamers from high-density urban centers to poor rural areas concentrates very high spending on a small sub-section of the population, a trend going a long way to explain official concern about 'addiction' and putting a damper on extended growth projections
Governmental policy can be expected to call for rebalanced consumer spending across China with subdued growth in the stronghold of the urban middle class and focus on smaller tier-3 cities and rural countryside - the gaming companies will follow suit...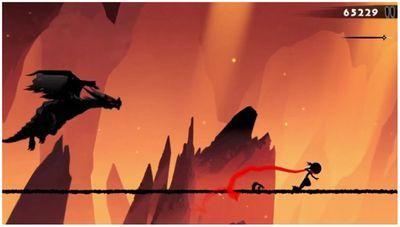 We imply that, to maintain momentum, the Chinese firms will double down on expansion across South-East Asia with the growth model rolled out so successfully in China, riding the free 'pay-as-you-go' mobile games craze for all it is worth
While still in a different league, games took in $33 per player in Indonesia (2018) , with growth projected at 50% by 2020 and more to come
Control over digital payment systems (Tencent asset with social network WeChat / TenPay, Alibaba with Alipay) puts the Chinese firms at a clear advantage in South East Asia (450 million people) for mobile gaming
Western competitors have their work cut out....and their ability to follow suit will be keenly observed
India
In India, gaming is following the Chinese playbook with focus on the mobile platform and on-line micro-payments
With the entry of Reliance Industries-backed Jio in 2016, data costs have been driven down by more than 75%, unleashing universal access to mobile apps (610 million subscriptions in 2018) and exploding mobile data consumption
More than 100% growth in 2018, fueled by adoption of 4G, has pushed monthly data per user to 10 GB, which is the highest average data usage in the world
Video streaming, video content in local languages and the emergence of new media apps, such as TikTok (Chinese Bytedance short video app), all contribute to the digital frenzy but mobile games, such as PUBG (PlayerUnknown's Battlegrounds) almost universally supported by the Indian gamers, remain among the key drivers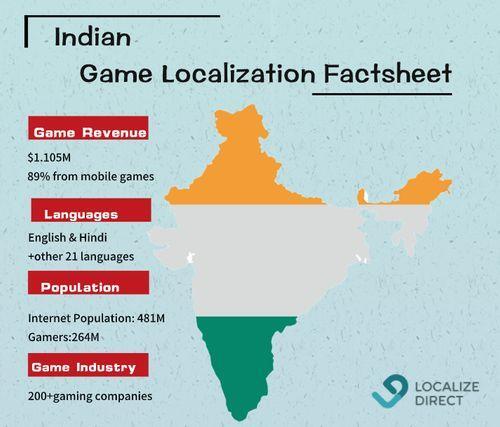 Gaming revenues ($1.1 billion in 2018) are still low relative to China ($38 billion), reflecting much lower average income and a late start of mobile expansion, but the trend seems to be set
According to Localize Direct, Indian mobile gamers are highly engaged: 1⁄3 play a minimum of 5 days per week, and around 40% spend at least 6 hours every week playing games on their smartphones. Every month, Indian users download more than 1 billion apps from the Play Store. This fact alone makes the Indian market extremely attractive for both global and local games developers
With an estimated 250 million players today, a market in its own right, Indian game developers are cater specifically to Indian interests, with digital versions of traditional Indian card games, fine-tuned with regional traits (in Hindi and some of the 21 recognized Indian languages such as Tamil, Urdu, Bengali, Kannada orTelugu)

In "Is a passage to India the new frontier ?", we highlighted the critical importance of digital payment systems to expand e-commerce from a low 2.9% of total retail market in 2018, according to e-Marketer, jumpstarting mobile game monetization in the wake of their adoption
In digital payment over the Unified Payment Interface (UPI), Credit Suisse - Atlas estimates that Google Tez, rebranded as Google Pay (52%) is currently leading, followed by Paytm - Alibaba (23%) and PhonePe - FlipKart (15%)
Recognized as a gateway for e-commerce across all digital stores (including mobile games...), digital payment systems are turning into a battleground on which all the major social networks and e-commerce retailers in India must establish a beachhead to reach and retain their customers
To wit, Amazon India has announced additional investments in Amazon Pay which total $400 million (half of which allocated in 2018), Facebook has confirmed digital payment on WhatsApp, Tencent (in partnership with India's FreeCharge ?) a planned launch of WeChat Pay for June '19 (we know no more....) and India's Jio e-commerce roll-out cannot be far behind
Partnerships or licence agreements with anyone of the payment leaders for mobile games of any major distributor will put the industry on a growth path in India, the last frontier for gamers...
A turning point
Since July 2018, the markets have not been kind for most videogame companies as our theme, once a top performer, demonstrates unsparingly
Regulatory controls in China reining in its wild gaming market, lack of novelty and push-back against 'pay-to-play' abuse in Western markets, mounting criticism against China's walled gaming market (and IP theft) have all been factors which seemed to conjure a spell of bad luck in an overconfident industry
The bloom may be off the rose for now....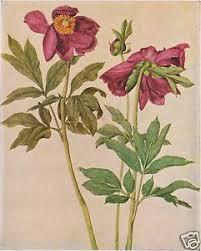 Discussed in our follow-up report, reinvention may not be far off but technology firms might be taking the lead and videogame firms could be well advised to return to basics with attractive and affordable games, adapted for targeted markets (an Assassin's Creed for India maybe ?)