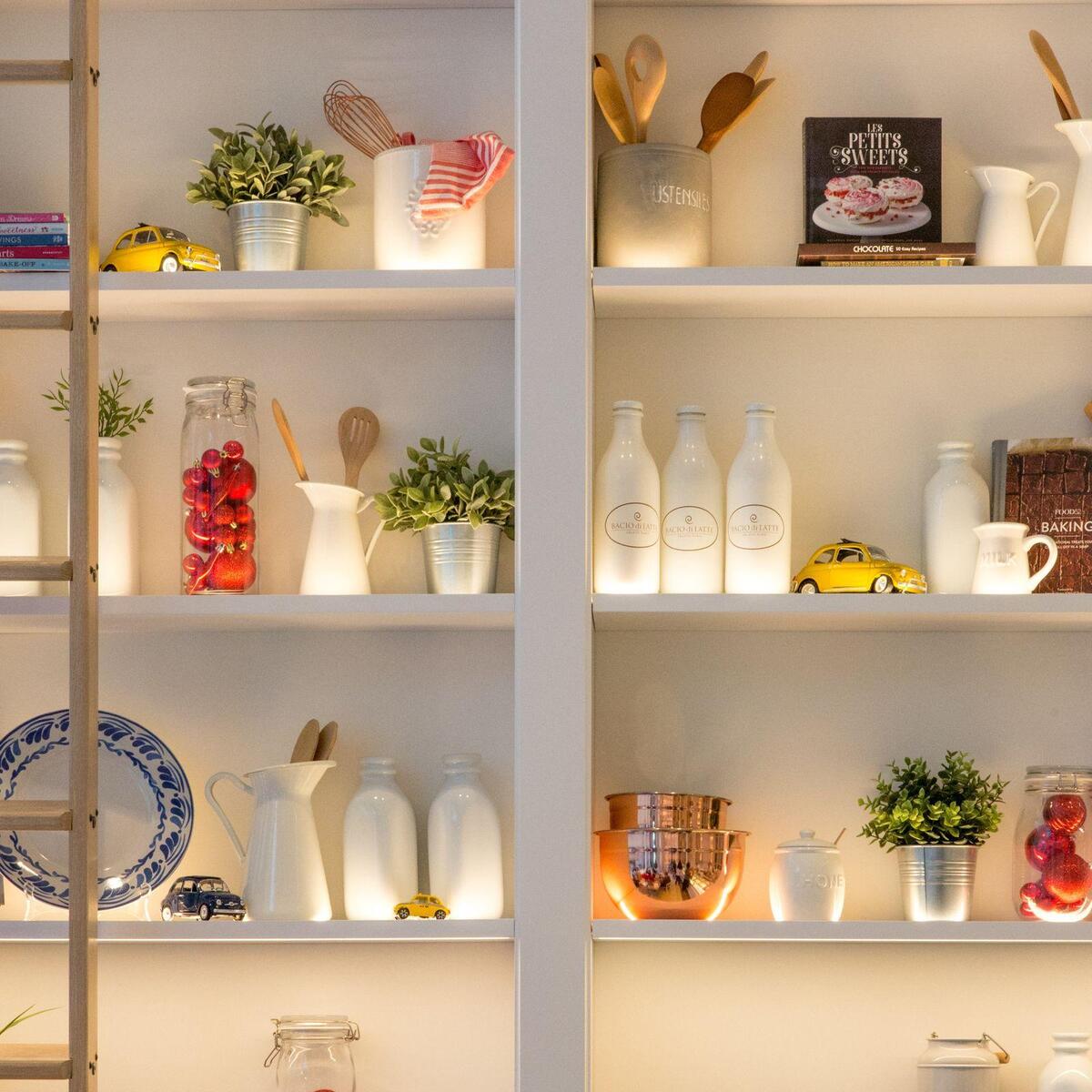 Newell - Once bitten, twice shy ?
Performance of Newell shares has been dismal – down 50% since the Dec. 2015 merger acquisition of Jarden, valued at the time at $16 bn in cash and shares, destroying a market value of $12 bn in newly established Newell Brands …
Is this 'déjà vu' redialing of the incident ridden take-over of Rubbermaid in 1999, with the share of then-Newell down … 50% over the following 12 months?
Newell has demonstrated time and again its ability to squeeze costs and boost margins at each new takeover but clearly, regarding the Rubbermaid brand, the learning curve has been steep in the early 2000's (leading to a $500 million goodwill write-down in 2002)
Does the old saying "Once bitten, twice shy" have any relevance after the disappointing results of the Jarden merger (as the market seems to assume)?
Are the issues – and the potential turn-around – not only of a different order of magnitude but potentially very rewarding for investors?
Private hedge funds, Icahn Enterprises LP (with a 6.86% stake) and Starboard's Jeff Smith (with a 3.8% stake) seem to think so, ultimately taking 2 board seats each on the 12-strong board renewed in May and supporting a 'transformation' of Newell, reducing the number of brands by 30% and slashing production and distribution facilities
To be convincing, Newell Brands' course correction will have to account simultaneously for :
the restructuring of the production and distribution logistics – an ability demonstrated many times over by Newell (and a safe bet…)
brand management and innovation, meshing different value propositions with distinct retail networks – a complex decision process involving selective distribution, pricing and promotional strategies, marketing policies, R&D investment – relies on strong brand specialists to be successful – experts who are either on the pay-roll or are expected to be recruited
the profound changes in retail distribution with the emerging power of e-commerce – an ongoing decision process as some brands are simply more attractive to consumers on-line – with dedicated sites an integral part of the marketing effort of the selected brands
Organization
The Newell Brands 'Transformation Plan' introduces seven 'core' consumer divisions (Appliances & Cookware, Writing, Outdoor & Recreation, Baby, Food, Home Fragrance and Safety & Security) in lieu of the previous 4 segments – Live, Learn, Work and Play
The multiplication of divisions is, at first glance, not compelling but in fact
after the announced divestments, Learn, Work and Play are each down to a single new 'division' – Writing, Safety & Security and Outdoor & Recreation
the 4 other 'divisions' – Appliances & Cookware, Baby, Food, Home Fragrance – result from splitting the former 'Live' (with 2017 sales $5.55 bn, representing 37% of total sales before divestments), presumably including some of the strongest brands
We assume that the new organization is intended to give divisional managers clearly delineated and autonomous responsibility over the management of brands catering to very diverse consumer demands, their supply logistics, marketing and distribution network with the related sales targets, logistics and financial controls
This departure from a centralized organization is not clearly stated but, since fast evolving market conditions dictate to a large extent structural changes and raise hard questions on brand positioning, the announced transformation should give flexibility and credibility to the organization
Evolving market conditions
Although many changes occurring in the market place at an accelerated pace are undoubtedly external factors, the trends appear to be deeply ingrained: production, marketing and sales organizations can and should be able to adjust accordingly to a roadmap they anticipate
Obviously, the most enduring assumption pertaining to Newell Brands is that the 'big box' distribution model is deeply flawed because the chains cannot be relied upon to establish a durable and mutually beneficial partnership with the manufacturers
Under great pressure of e-commerce, the chains are reducing shelf space of slow-turn niche brands, limiting inventory, requiring quick stock replenishing of the remaining SKU's and lower prices – all in all an expensive proposition
A number of quite recent occurrences at Newell highlight the complexity of market conditions for the company
Toys 'R Us bankruptcy – number 1 outlet for Graco car seats and Baby Jogger strollers – resulting in a bad debt charge of $21.6 million in Q1-2018
Office Depot – a Q4-2017 $50 million sales drop, resulting in a 10% decline in the 'Learn' division including the category leaders Paper Mate pens and Sharpies markers : Newell stopped some deliveries because the retailer dialed down the promotional commitments agreed between the two companies, increasing its margins to the detriment of Newell sales according to Newell
Yankee Candle – under pressure because of declining mall specialty store visits, sales losses were offset by Walmart and Amazon, presumably tied in with promotional pricing; the resulting distortions in price ranges at retail and the impact on the traditional Candle outlets highlight the challenges facing branded merchandise
Of course, each of these cases points to a special situation but if brands are indeed the key asset of the company, brands have to seek mutually beneficial partnerships with distribution networks while at the time adjusting to changing consumer habits
Differentiating brand strategies
Related to some of the leading brands in each division, our characterization attempts to highlight the hidden value of the Newell portfolio, ignored to some extent by potential individual investors
Strong brands
Strong brands could in some cases create additional value under new, specialist ownership. This has been the case for the disposable tableware maker Waddington Group bought for $1.35 billion by Jarden in 2015 and acquired by packaging and bags specialist Novolex (Carlyle Group) in May '2018 for $2.3 bn. Other brands, earmarked for divesture, may enter this category with the same, favorable, result
Strong brands within the portfolio
Strong brands within the portfolio could be positioned for a potential spin-off, Newell Brands keeping minority control. To qualify, the brand has to guarantee
reliable quality control of (preferably) outsourced production
branded service extensions of the product
specific distribution strategies across multiple platforms - big boxes, small shops, e-commerce
Some – but not all – brands in the Newell portfolio qualify for these requirements
The Newell organization will in our view set these brands aside to account for the special investment requirements of their – strongly incentivized - managers
A prime example is Safety & Security with potential service extensions and Waterman/Parker may be another, with e-commerce potential
Brands related with specialty stores
Some brands are closely related with specialty stores outlets battling – and potentially winning – the big box and e-commerce wars, or at the very least, carving a reliable moat
Establishing a very close relationship with specialty stores carries risk but we assert that stores focused on home and kitchen (Crate & Barrel, William Sonoma and the like) will flourish because their clients are enjoying the atmosphere
A key condition of partnership with these networks is true exclusivity, mitigated by direct e-commerce sales by Newell Brands – the requirement implies the ability to manage small production runs, quick turn-around and a broad range – all of which require domestic and flexible production schedules
Brands such as Yankee Candle and part of the kitchenware range might lend themselves to exclusive lines (and not necessarily the full range of the brand) for specialty stores if production can be geared to short series, as is likely
The Outdoor & Recreation range might similarly fit in an exclusive Home Depot partnership for part of the range
Other Brands
Brands that are neither uniquely strong nor related to a special retail network – obviously raise more questions
Rubbermaid storage (Food division) is – probably – exposed to low end price competition with no obvious quality advantage (except the brand itself); we question the choice made of splitting Rubbermaid in 3 segments (commercial and outdoor to be divested; storage remaining in-house) – alone-standing, the brand might be doomed whatever the margin consumer storage may generate today
Baby (Graco car seats, Baby Jogger strollers, Nuk bottles) is unquestionably a well-esteemed brand portfolio but the Toys 'R Us debacle highlights its dependency on a single specialized distribution network, and is today weakened by the chain's bankruptcy – to be included in our 'strong brand' category, management will have to demonstrate convincingly what distribution will solve the conundrum (otherwise, Chinese product will take over in short shrift) – a sale or spin-off of the division may be worth a thought unless convincing retail alternatives are in preparation
We hope to discuss some of the developments related to the Newell Brands transformation in follow-up reports
Articles on Kitchen Home & Garden
Restructuring at Newell – a transformation or more of the same ?
'Our brands live at the heart of life — where the moments that matter the most happen — where you live, learn, work and play'