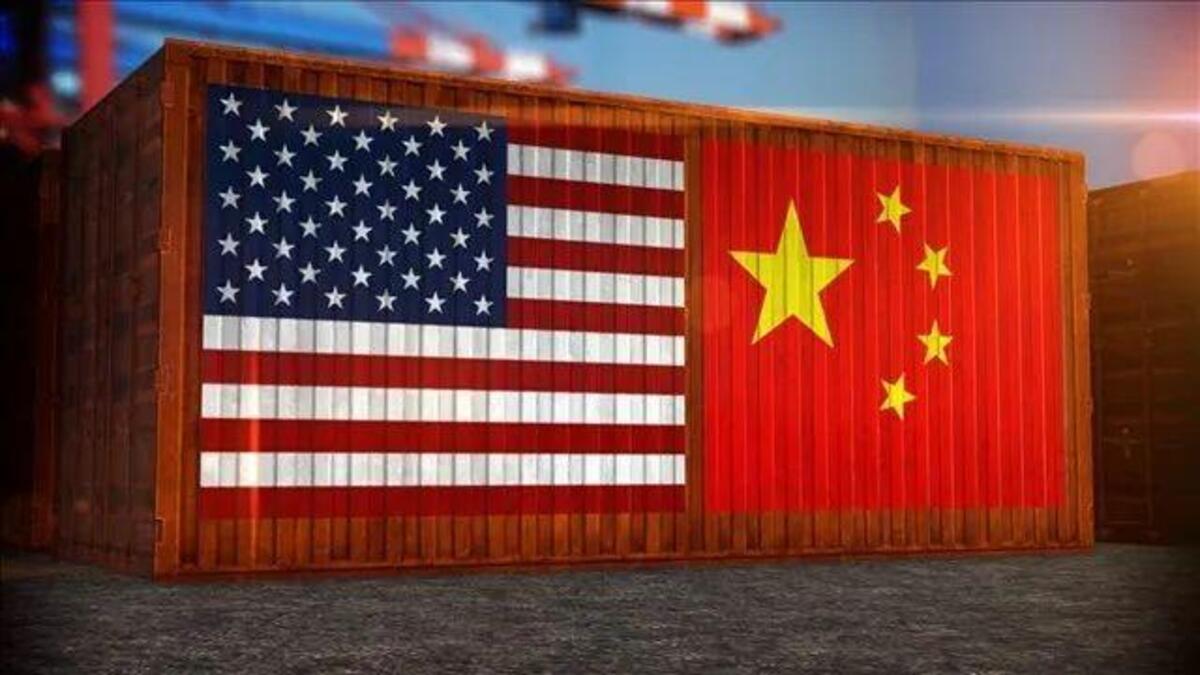 Pin-insights
US-China trade negotiations cannot be subsumed under import 'deals' redressing the vast trade imbalance between the two countries
Fundamental disagreements regarding China's industrial policies have been voiced by the highest US authorities
Because the issues are structural - and rooted in the global trade of which the US, and American companies, have been fervent supporters - the confrontation will not be resolved easily
Both countries will have to decide to what extent globalization - and the vast benefits reaped by their industries and their consumers - must be put on trial
It is early days but the frailty of companies dependent on Chinese supply chains, and of companies relying on China's economic growth, is a wake-up call, and probably a cause for alarm
In a few short weeks, a 'deal' on goods will be clinched and the markets will hope against hope that the old days are back
They are not, unfortunately
****'
A victorious army first obtains conditions for victory, then seeks to do battle (the Art of War - Sun Tzu - Chapter 4 - 11)
Complexity in trade negotiations is one of principle and of concept, before being one of detailed regulatory process
In terms of trade, conclusive discussions lead to a status perceived as mutually beneficial while accounting in fairness for each country's special circumstances
When trading partners do not align on these steps, and on the logical sequence they entail, and when the partners are the largest global markets, concern should be mounting around the world
Reports of the current US-China negotiations (paywall) offer little comfort and succor

Trade tactics or improvisation under another name ?
China appears to ignore contentious regulatory issues – such as the country's requirements that foreign companies share technology – and critics of its national industrial policies – favoring domestic companies at the expense of foreign (US) competitors
Intent on placating President Trump with promises to boost US exports to China, the Chinese negotiators have upped their pledges if recent reports are to be believed
topping previous commitments to purchase U.S. farm and energy products, including soybeans, liquefied natural gas and crude oil by increasing U.S. semiconductor imports to $200 billion over six years (paywall)
The hope to deflect the structural changes in market access required by the American negotiators rests on an altogether unflattering perception of American interests
a short term 'win' for President Trump
weak-kneed responses of the financial markets
But the Chinese proposals share a whiff of improvisation
offering with a straight face to balance trade with imports of commodities from the premier technological world leader
committing to buy more semi-conductors from the US while the country is fully engaged in multi-year plans to secure its domestic supplies
Further tying themselves in knots,
the Chinese negotiators end up offering to import more semi-conductors to produce electronic products that will presumably be sold in the US, aggravating the US trade deficit with China
semi-conductor sourced from the US will impact – and diminish – the orders placed in other countries, where the US, and its allies, have manufacturing facilities
possibly unwittingly, China brings the dependence of US technological companies on worldwide supply chains into focus, with semi-conductors bought by Chinese firms often sourced from American firms in Mexico or Malaysia, not directly from the US
China may sidestep the need to define a framework for a potential trade agreement
in part because, in their perception of US demands, short-term agreements take precedence, a hiccup of sorts in the long term Chinese economic build-up
but also because preeminent US companies have become entirely dependent on sales in the Chinese market – or, critically, to supply chains located in China – ultimately, China's advocates of choice…
The US negotiators advance an ambitious mandate, backed by the ability to overwhelm China's trade with rising tariffs, but their options are actually limited
Sales on the Chinese market are crucial for many US companies, both in % of current turnover and as driver for future growth, handing the leverage to Chinese companies and ultimately to China's government
The intricacies of the supply chains – and the proven expertise of China's manufacturers to navigate the supplier networks – cannot be challenged without much forethought, if at all
While both parties are aware of this economic reality, with major US companies hostages of sorts, China has preferred to let the firms – and the stock markets – take the lead and the US seems to take a pass on the issue
Two giants with feet of clay ?
Neither tactic portends well for the future
In staking out its structural claims, the US negotiators define a framework contradicting the very successful Chinese industrial policies of the last 20 years, while discounting the exposure of US firms engaged in these very policies
China, for its part, does not engage, in part because of its achievements, and also because competition between central authorities, regional and local governments, State owned enterprises and private business has taken on a life of its own – out of the purview of the Government
What to expect
Or rather what not to expect from China
that China change its ways, regarding terms and conditions of access to its domestic market
that China change its medium and long-term goals of independence from American suppliers, specifically from US semi-conductors
that China renege on its ambitions to play a premier role in up-and-coming technologies (AI, biotech, cyberwarfare…)
and what not to expect from the US
that US companies will kick their addiction to the Chinese market, and its supply chains
that US consumers will abandon their love for affordable products, often sourced from China
One who knows when he can fight, and when he cannot fight, will be victorious (the Art of War - Sun Tzu - Chapter 3 - 18)
The constraints each trading partner encounters in special ways, and the lack of common ground on principle and concept, strongly suggests some sort of short-term face-saving 'deal'
Fully expected by the stock markets, proffering some political biscuits to the American president and a tactical 'win' for the Chinese State, the negotiations do not bode well for the future of global trade
awkward agreements to reduce the US trade deficit will be rubber-stamped
but the commitments made by China upon entering the WTO in 2001 will still have to be confronted, with dire implications for global trade, and China, its preeminent beneficiary
Because no one expects China to abandon strategies that have been so vastly favorable to the country, investors will have to consider an alternative reality
where the US – fiercely protective of its own industrial base – will adopt some of the Chinese tactics, and the recent USMC trade agreements point the way towards 'made in the USA' practices, bringing the global ambitions of China to a brutal stop
where the US companies will need to engage – or be engaged – in a whole-hearted effort to privilege their home market and address the frailty of global supply chains, when confronted with the geopolitics of today
Concluding on a stark note, the times when a leading member of the defense industry such as Boeing could turn a blind eye on the sale of an advanced satellite to China are over – a case we will discuss in detail in our forthcoming note on R&D – an elusive genie
Articles on Exposure to US-China Trade
Technology transfer is a fundamental dimension of China's strategy to catch-up and compete globally. Deeply embedded in its industrial planning, the country will not concede and foreign companies are mostly willing partners
Concern about trade negotiations between the largest global markets should be mounting when short-term 'deals' leave structural disagreements for another day
By tightening the controls over the acquisition of US technological companies, America will delay China's build-up in advanced technologies. But postponement is not a long-term strategy : foreign companies in China might be exposed to an uncertain future
4 more articles ...