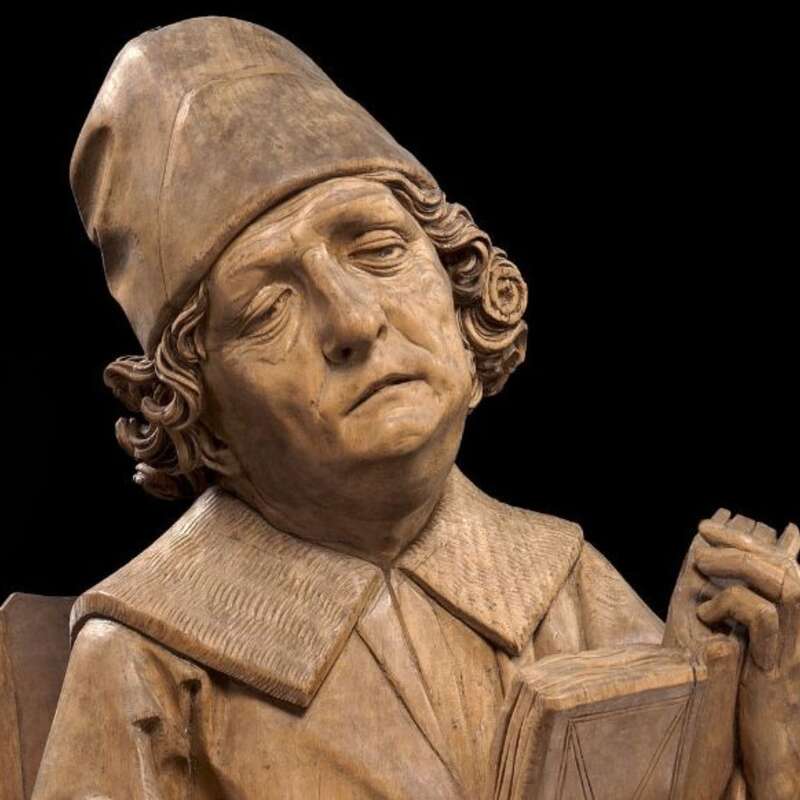 OECD - an unprecedented GDP fall
In an Aug. 26, '20 news release, the Organisation for Economic Cooperation and Development (OECD) published one of their most portentous GDP (gross national product) updates, if not the darkest set of statistics ever
The Organization's 37 members are regarded as 'developed countries', expanding from a core of 18 European members + the United States and Canada, which administered American and Canadian aid in the framework of the Marshall Plan, in the wake of the Second World War
Japan, Australia, New Zealand and Finland joined in the '60's and enlargement to Central European and Latin American countries followed in the '90's
Russia's membership talks were halted in 2014, following annexation of Crimea and China is not a member
Truth, damn truth and statistics
Because the statistics provided by the member states espouse similar guidelines and are seen as trustworthy, the comparisons have special relevance
However, the damage inflicted by the COVID-19 economic standstill is so extreme that statistics struggle to convey the cloud of economic disarray looming in plain sight
In the midst of smooth-talking commentators, the social and political consequences of the crisis have not yet found their voice
Published on Aug. 26, '20, the table refers to Quarterly Real GDP growth, in % change on the same quarter of the previous year, Q1-20 / Q1-19 and Q2-20 / Q2-19, a measure which makes more sense than the more widely publicized % change of the one quarter over the next (Q2/20 over Q1/20)
GDP % change
2020
Q1
Q2
OECD-Total
-0,9
-10,9
European Union
-2,5
-14,2
Major Seven
-1,3
-12,1
Canada
-0,9
-13,5
Germany
-2,2
-11,7
Japan
-2
-10
United States
0,3
-9,5
France
-5,7
-19
Italy
-5,5
-17,3
United Kingdom
-1,7
-21,7
The Q2-20 GDP of (minus) 10.9% is the largest drop ever recorded for the OECD area, more than 4 times the slump recorded in the first quarter of 2009, at the height of the financial crisis
Holding the line...
The comparison is not in the least reassuring for the countries having a relatively 'good' COVID crisis, staying in line with the OCDE average with a 10% fall in GDP for the quarter - Germany, Japan and the United States
And the magnitude of support allocated to households and businesses in those countries are indicators of the stress experienced today, and of concern for the near future
Germany
a (minus) 11.7% GDP fall of Q2/20 over Q2/2019 – public support is estimated at €1 trillion, a huge debt package and an unheard-off departure from the fiscal rigor for which the country is known
The U.S.
a (minus) 9.5% GDP fall of Q2/20 over Q2/2019 – public support is estimated at USD3 trillion with more to come, probably within the range of USD1.8-2.2 trillion; American demography is approx. 4*Germany's population
More critically, the comparison shows how three countries have slipped with disastrous quarterly Q2-20 GDP data (again compared to Q2-2019) – Italy at (minus) 17.3%, France at (minus) 19% and the UK at (minus) 21.7%
In free fall...
The mindboggling economic collapse of the UK and the three Southern members of the European Union (including Spain) stretches the imagination
Understandably, governments make every effort to convey confidence with a V-shaped recovery, putting the economies back on track soon enough, supported by economic packages to consumers and to businesses
Whether they will carry the day, whether these economic assumptions are likely to be born out, remains to be seen …
Italy
(minus) 17.3%
Italy's government debt, already high at €2.44 trillion before the crisis, has risen by €100 billion as of June '20, according to Banca d'Italia – a suspiciously low estimate in our view – still bringing debt-to-GDP to 135%

Government Debt Table in € Million source: tradingeconomics.com
The debt burden is likely increase by much more, going into the second half to the year … and the country remains notoriously incapable of swift and effective budget allocations where it counts, as we discussed extensively in
Mezzogiorno, a chance for the European cohesion policies?, which suggested, somewhat optimistically (in 2018), how focus on durable economic growth would be an inflection of the broader goals set by European cohesion programs
E la nave va ? which kept the argument in favor of structural support alive by arguing for EU support to infrastructure investments and to educational advancement
With more EU support to the Italian economy than ever, by way of European Central Bank's lending facilities and premier access to the new debt vehicle devised by the Commission, governmental policies will benefit COVID-19 stricken industries across the board, the good, the ugly and the bad... structural reforms will be deemed too complex for today's economic 'firefight' ...
Another lost chance ?
France
(minus) 19%
France's GDP, falling by an abysmal 19%, approx. twice the hit taken by neighboring Germany, has not released the all-important Q2-20 debt data, as of this writing (Aug. '20)
At the end of Q1-20, debt-to-government debt of €2.44 trillion stood at approx. 100% GDP

Government Debt Table in € billion source: tradingeconomics.com
A rise to 115% has been suggested tentatively, an increase of approx. €350 billion which might be supplemented by France's drawing on various EU debt vehicles to reach €500 billion
Alternatively, direct borrowing up to €500 billion will push the Debt-to-GDP ratio beyond 120%, dissolving any pretence at financial rigor and burdening the country with a debt load which will prove difficult to unwind
But even so…the €500 billion support package, promoted by the French government, looks uncomfortably out of touch, disconnected with projections by year-end and into 2021 (and also a significantly smaller support than the German effort, unconstrained after years of budget balancing)
The crisis may well drag on, stretching the debt load to breaking point
France's economic drivers are deeply troubled and projections of rapid recovery sound hollow...
Aerospace
The airline/aerospace industry (with an estimated 300 000 jobs) is largely exposed to the massive worldwide slowdown
The governmental support to the national airline (€7 billion) and to the aerospace industry (in export credits and for the purchase of new aircrafts) seems out of touch with the extreme pressure on the sector
Airbus delivered approx. 50% (or 196 jets) of the aircraft during the same period last year (389 jets) and drastic cuts in airline schedules, going forward into 2022-2024, leave no room for optimism
Airbus orders for 2020 dropped by 20% to 302 aircrafts because of cancelations, a relatively small loss in orders, but it is unclear to what extent the large order backlog (7 500 aircrafts) will be affected as airlines battle for survival
Medium term commitments to a 'green' aircraft industry and support to R&D with loans and funds may be sensible if the industry survives the onslaught, but the announced French funding of €1.3 billion to 'preserve know-how' and to 'support environmental transformation' could fall short in these momentous times, leaving room for scepticism


Automotive
Automotive manufacturing (incl. assembly, body & trailer manufacturing and equipment manufacturing - est. 220 000 jobs – 2016 statistics) was troubled by overcapacity and fast tightening environmental regulations by year end 2019
With worldwide sales expected to fall by 22% in 2020, after a 4% drop in 2019, the European automotive industry has to put faith in a consumer rebound - with a grain (or a spoon full) of wishful thinking in the short run as household savings rates increase across Europe
The automotive sector €8 billion allocation will finance an intricate menu of credits reducing the price of electric and hybrid vehicles (depending on the car's price range and the buyer's taxable revenue), extending the network of chargers as well as providing direct assistance to stricken Renault (with a government guaranteed loan of €5 billion)
Attempting to balance an intricate web of interested parties, trade unions protective of jobs and car plants, green parties demanding full commitment to (supposedly) clean electrical vehicles and most politicians skewing car purchase inducements to the lower income categories, the plan is chasing too many prizes to convince
Tourism
As world's top destination, France is much exposed to dwindling tourism revenue, putting an approx. 1.3 million jobs at risk, approx. 50% of which in the food and beverage sector, 15% in hotels and other accommodations and the balance in transport and travel services
Based on OECD data published in 2018, total tourism consumption represents 7.5% of GDP, 5% for residents spending and 2.5% for non-residents, and makes the sector one of the largest contributors to the balance of payments
Slowing to a trickle, international tourism arrivals in Q2-20 are probably a key factor in the 30% fall of French exports, Q2-20/Q2-19


Because further increase in debt appears unfathomable, the French government is pleading for consumers to step in, a rationale on shaky grounds with looming rise in unemployment
Considering the most recent Q1-20 and Q2-20 consumer data by the French Institute for Statistics (INSEE), a upswing of savings in line with 2019 average of 14.9% looks unrealistic
GDP % change
19 Q4
20 Q1
20 Q2
2019
HDI by cu* (purchasing power)
0,5
-0,6
-2,3
1,5
Household consumption
-5,8
-11,5
Saving rate (level)
15,1
19,7
27,4
14,9
* cu - consumption unit
GDP % change is from previous period, working-day and seasonally adjusted data
What now ?
As the crisis in France and Italy deepens, which is an occurrence with a fair degree of probability, attention will inevitably shift to the European Union
Compelled to extend various schemes supporting partial activity and solidarity benefits to the most vulnerable, as well as fragile sectors such as aerospace, France might run its debt load up by an additional €150/200 billion, driving the Debt / GDP ratio above 125%
To join the unenviable group of Southern indebted countries (Italy and Spain, no less exposed than Italy) is a lapse France will do its utmost to counter but may not be able to avoid
Such dire assumptions would strain mutualized support within the European Union - stressing country debt on the books of the European Central Bank and cracking European commitments to solidarity between the 'frugal' Northern countries and the embattled South
The Union will be in for a reckoning, casting a spell on the Euro currency - looking strong for now... - and weakening the standing of France in the European Union, where it counts most
The outcome we cannot know - even the slimmest odds of a positive development might be good news today...
Note - Observed with growing anxiety, the poor GDP performance of Great Britain - at (minus) 21.7% in Q2/20 over the same quarter of the previous year - is compounded by the probability of leaving the EU without a deal in Dec. 2020. to be discussed in a forthcoming note