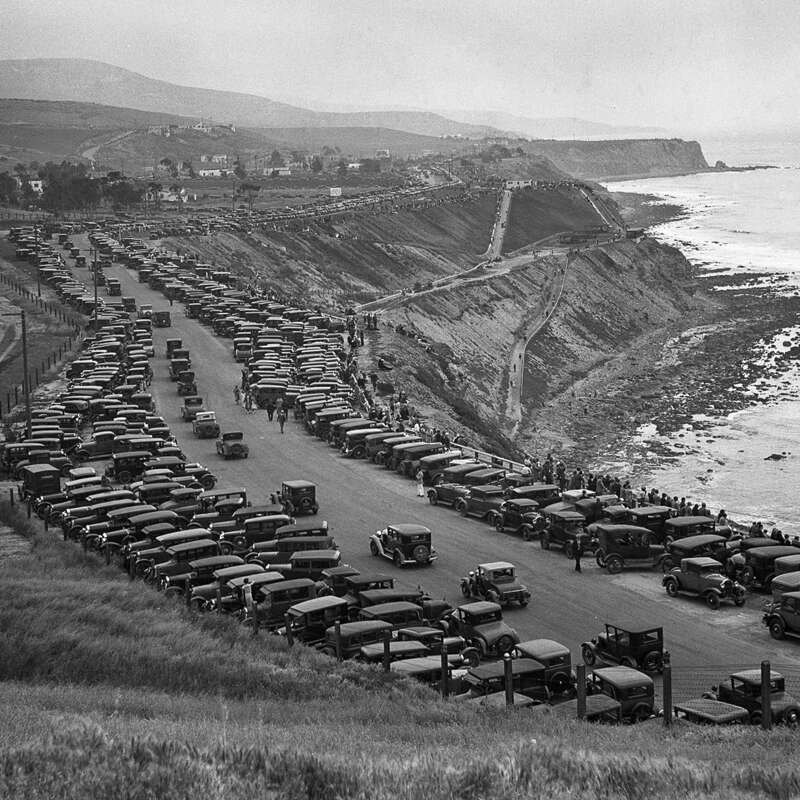 Pin-insights
French Peugeot (Groupe PSA) is an interesting investment story, rising from a close-death experience in 2013 to become the second largest car manufacturer in Europe, after take-over of Opel from General Motors
Successful labor negotiations across Europe and a judicious spin-off of the Opel R&D center is reducing the work force from 38 000 to 25 000 in 2019 (our estimate)
Standardization of entire plants around one of two 'modular platforms' is breaking down walls of distrust between the brands brought together by PSA and lends credibility to ambitious cost reduction targets, by rationalization, inventory control and strong negotiation power with suppliers
All is well... but a strong European base (80% of revenue) cries for international diversification
Investors still keep most of their powder dry ...
****
French Peugeot (PSA Group) is the n°2 car manufacturer in Europe with a 16% market share behind Volkswagen (approx. 24%), following the take-over, in August '17, of GM's Opel and Vauxhall automotive activities in Europe (which contributed a 5.5% share to the Group)
PSA was followed by Renault (10.5%) and BMW, Fiat's FCA and Ford (with market shares around 6.5% each)
The acquisition has left commentators wondering initially about the still higher reliance of PSA Group on the European market and later about improbably encouraging profitability
With the Opel-Vauxhall acquisition, the Group's dependence on the European market has only become more extreme – from 75% of revenue derived from the Peugeot, Citroen and DS brands to 80% after including Opel and Vauxhall in consolidated accounts
Widely publicized, the loss making division (a cumulative $20 billion loss since 2000 shouldered by General Motors ) turned positive as early as the first half of 2018 with a profit of €502 million ($571 million)
A 2018 full-year profit margin of 4.7% was declared by the Group for an Opel-Vauxhall operating income of €859 million on sales revenue of €18 306 million (after 2017 loss of €179 million under the first 5 months of PSA ownership)
The turnaround made for good copy in magazines for the general public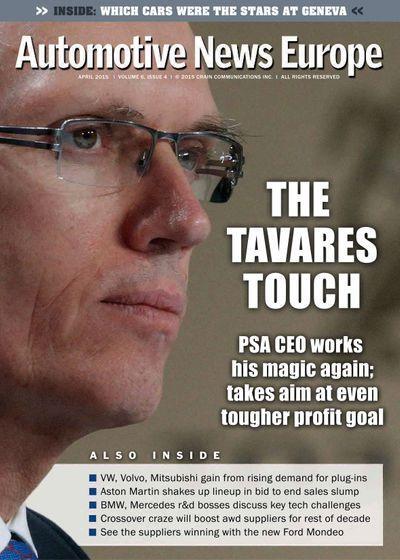 By sending a reassuring message on the – very credible – ability of the Group to tackle the integration, the public relations strategy of PSA may have drawn the spotlight away from the lack of regional diversification
It is also fair to assume that the performance of the PSA share price between the nomination of Mr. Tavarès as Management Board Chairman in March '14 (at a share price of $19) and March '19 ($27) has more to do with the proven ability of management to bring costs and inventories under control at Peugeot – and presumably at Opel-Vauxhall – than about the Group's long term strategy as a world-class manufacturer
Too good to be true ?
Early on, the results of the first half of 2018 for the Opel-Vauxhall division was met with disbelief by automotive specialists – and one could be forgiven to wonder about earnings of €502 million ($571 million), compared with a loss of €179 million ($200 million) in the last 5 months of 2017, given the complexity of car manufacturing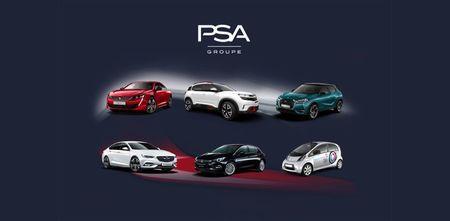 The 2018 annual report offers a more consistent picture of the acquisition, as 'work-in-progress'
Full year operating income at €859 million appears to restate average monthly income of €83 million in the first half to €60 million in the second half
Operating income is adjusted for 'non-recurring' events – mainly restructuring costs of €512 million, which, after accounting for other 'non-recurring expenses, brings declared operation income down to €283 million – a still positive operating margin of 1.5%
Front-loading costs qualified as 'non-recurring' is standard procedure while the restructuring expenses are in all likelihood planned over three to five years (2020 to 2022) at Opel-Vauxhall and accounted for in any future Group projection
As indicated in the annual report (page 33 - notes on non-recurring operating income and expenses), restructuring costs consists mainly of workforce reduction
The Group has set a target of 10% by 2021 for the wages-to-revenue ratio in the auto division, achieved by PSA ex-Opel-Vauxhall last year ('18). To lower Opel-Vauxhall's current ratio of 12.6%, the productivity target is likely to imply either increased production per employee or job cuts, and probably both
Specific to PSA, the wages to revenue ratio does not mesh with industry references (Evercore ISI estimates of labor costs at 18 percent at Volkswagen Group)
In terms of reorganization of the production lines, robotisation and reduction of the head count, restructuring will be a medium-term and costly exercise, as it always is...
Even with this damper on actual – and projected – operating margins at Opel, the achievement is nothing short of remarkable and requires further investigation
Unpuzzling - a numbers game
After billion-plus losses, year after year, under GM, cost savings may have contributed early on to the 1.5% operating margin in the Group reporting
According to company data, cost savings were €367 per car produced at Opel-Vauxhall over 17 months (Aug. '17 –Dec. '18)
If, as stated by Carlos Tavares, PSA Board Chairman, in a Financial Times interview in March '18, Opel management "became loose" during the transition to the new ownership in 2017, most of the savings might have occurred in 2018
PSA is known to avoid the worst of price discounting to 'push' production out the door, a practice which some commentators tied to GM's losses. According to Automotive Industry Data, Opel-Vauxhall unit sales of 452,300 were down 6.9%, in the first half of 2018, suggesting a conservative approach (total 2018 unit sales were 1 038 000)
Assuming average savings per car sold from Jan. 1, 2018 were half the amount recognized at year end, €184, and excluding new discounts, the bottom line would have improved by €191 million based on full-year unit sales
We can derive further observations from negotiated employment agreements
From the GM employee census of 38,000, of which 19 000 in Germany, IG Metall and German works councils negotiations brought the number down to 32 000 by Autumn 2018, mainly in Germany with 4 000 job losses but guarantees against further cuts until July '23. In further news, the Mainzer Allgemeine newspaper reported that output at the main Rüsselsheim plant will be halved to 68,000 vehicles in 2019 (from 123,000)
At Vauxhall's Ellesmere Port plant, 650 jobs were cut in 2017-2018 and an additional 241 jobs from current total headcount of 900 will be 'phased out' in 2019; at the Luton factory, platform upgrade for the van production safeguards the current 1 500 jobs and may create an additonal 450 jobs (according to the local union) - with a production target of 100 000 vans (from 60 000 in 2017)
In Figueruelas near Zaragoza (Spain), agreements were also concluded in Feb. '18 with the 5,300 employees for moderate wage developments and more flexible working times, in an effort to realign productivity with the PSA plants in Madrid and Vigo
The transfer of 2,000 engineering jobs from Opel's engineering center at Ruesselsheim (Germany) to the French engineering firm Segula Technologies was accepted in March '19 by Opel's works council ; all 6,440 workers at Ruesselsheim's engineering center will be offered severance packages or early retirement options
400 jobs cuts of the current 1,200 at Opel's Austrian gearbox plant Aspern near Vienna were announced in March '19
Industrial integration and streamlined production units
Changes in the scope of the Opel-Vauxhall division - in accounting for staff, R&D and possibly other expenses - precludes any conclusive interpretation of segment accounting going forward
As PSA proceeds with an integration of the car manufacturing, engine and powertrain platforms, only the Group productivity and cost targets will retain relevance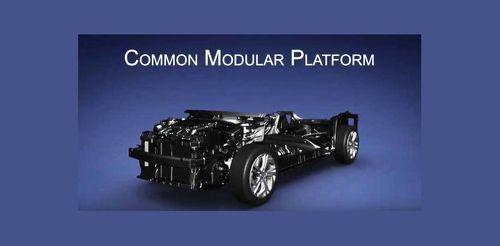 Passenger car plants will be defined not by their former brand identity but by one of only two platforms on which all cars will be constructed within two years (2021), the Common Modular Platform (CMV) for the smaller engines and the EMP2 (Efficient Modular Platform 2) for mid and high-end body styles
According to Group statements, the 'pairing' of plants sharing the same platform is well underway, building on previous GM agreements of car production in PSA plants and vice versa
For the restructuring of R&D, the March '19 announcement appears quite significant both in terms of partnership with engineering consultancy Segula Technologies and with respect to head count
The reorganization of engine manufacturing seems to be two tiered - large plants with capacities of more than 1 million engines (Trémery and Douvrin in France, Kaiserslautern in Germany) and smaller facilities, close to assembly plants (Tichy - Poland, Szentgotthard- Hungary, Kenitra, Morocco; and in 2020 at Hosur, India)
In summary, to achieve the recurring operating margin at the Automotive division of 4.5% set for the entire Group (on average years 2019-2021), we are in no position to evaluate progress of the industrial integration of the Opel division in Groupe PSA...
But the trend is set
the cuts in the workforce seem for most part to be completed, with negotiated job guarantees both in Germany (until July 2023) and in Spain
the reduction in the number of core models from 62 in 2018 to 49 in 2021 will be the decisive factor in streamlining production and the dual-platform strategy specializing the assembly plants will drive the process
the global scale of the PSA "EB Turbo PureTech" three-cylinder petrol engine across all PSA-Opel-Vauxhall brands is a clear sign of speedy implementation of the industrial strategy
We imply that wage cost reductions may not be a significant factor beyond the current year '19 in achieving the 2019-2021 Group target of cost reduction of €700 per car
Expenditures in material which according to Evercore ISI calculations (refering to VW Group accounts), represent 77% of revenue - and are probably in a comparable range at PSA - will be the key to a profitable integration
cost cutting is likely to be effective only if the combined buying power of PSA and Opel is enhanced by component standardization, which is the purpose of the platform simplification of the Group
negotiations with the car-part suppliers should be very much on the menu from 2019 onward
Investor take-away
The PSA share price does not reflect whole-hearted confidence of investors since the August '17 Opel-Vauxhall acquisition (share price at $21 on July 31, 2017 - at $27.50 on April 15, 2019)
Poor international diversification, looming expenses related to electrification and perceived weakness of the mature and overbuilt European car market, overshadow current achievements and the industrial credibility of the Group going forward
Setting aside the competitive market context in Europe and the roll-out of electrical vehicles through 2030, discussed separately on Pininfos, the potential of PSA appears to be underestimated by the market
In the coming months, company information about platform standardization, streamlined production and sucessful supplier negotiations will signal potantial entry points