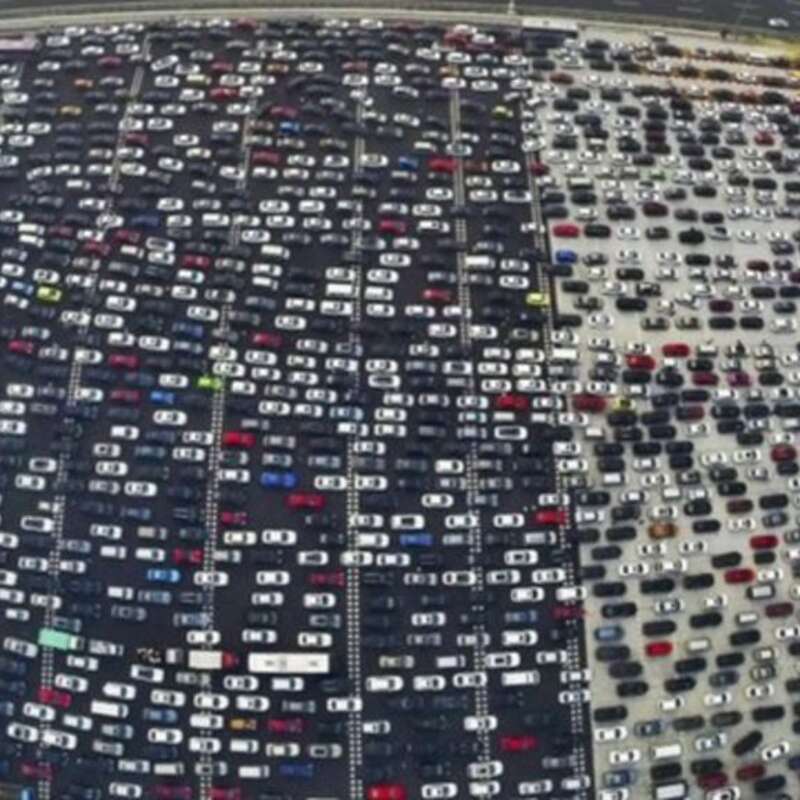 Playing the long game in EVs globally
The size of the Chinese car market, and growing demand for automobiles has turned the country into the preferred export destination of global car manufacturers as we discussed in 'China, master of the (car) universe'
With static, possibly shrinking demand on Western markets, China has become the indispensable partner of the German and American car industry
Regulation has followed where the dominant partner – China – has the final say but the rules, though dictated by Chinese regulators, reflect global concerns
Environmental concerns are on the forefront across the globe and, by no coincidence, the Sept. '17 published NEV Chinese rules are in line with the Californian regulations, making adoption across the globe a strong probability
This is not to say other concerns are not adding urgency to Chinese regulations
the effort to regain control over wildcat urban expansion - stressing road infrastructures - has been a constant (with the ancient hukou household city registration, reformed but still in effect)
the politically sensitive city pollution issues have been spearheading the upgrade of public transportation
Industrial benefits
The national grid's Rmb25bn ($2.2bn) investment in a network of charging stations (171 000 today, according to Xinhua, with further sharp increases planned over 3 years) and R&D tax and subsidy incentives for manufacturers have prepared for an electric future, well ahead of western counterparts.
In context, the progressive lowering of government subsidies on EVs points to a 'new normal' where all new vehicles are powered by improved batteries (longer ranges and shorter charging periods)...
Regulatory announcements targeting emission reduction, cap and trade policies from 2019 and possibly medium-term bans on cars running on fossil fuels has brought Chinese lithium-ion battery-cell players to the fore (delivering 25% of global supply in 2016)
Driven by necessity and forcefully implemented, the social and environmental policies spurred on industrial benefits of substance
The first mover advantage is at work with the large scale production of electrical buses – a growth market entirely dominated by Chinese manufacturers, as discussed here
Industrial planning – and keen awareness of the magnitude of future demand – has led China's mining and trading firms to scour for the indispensable primary resources of lithium-ion batteries, achieving majority control of cobalt oxides as discussed here. It must be noted that China's firms achieved their goals by bidding against a fairly disparate Western demand and control of the resource probably came before price as their primary concern
Fast expanding battery production, both by established BYD (ticker 1211 – Hong Kong) and by newish CATL (introduced in June '18 on the Shenzhen stock market with a $12bn cap – ticker 300750) has left no other choice for global car manufacturers but to place tiered orders of batteries in China – as is the case for Renault-Nissan, Hyundai and Volkswagen. CATL further announced in July '18 a partnership with BMW to build its first battery plant outside China – in Erfurt (Germany) – with the goal to serve the European market
The lack of planning in Western countries is at full display – obviously related to the absence of coordinated political intent, be it in America where short term political grandstanding continues to delay commitments to install a countrywide grid of electrical charging stations, or in Europe where, Germany and France, essentially controlling the brands produced across Europe, have been locked in fruitless debates over competitive advantage
China ran with the ball – game over
Sharpening their competitive edge
Electrical battery production is – to some extent – yesterday's story and we assume the technological advances to run electrical vehicles most efficiently already have been – or will soon be widely shared – competitive advantage on brand alone could become hard to keep up
Except for advanced research, which is becoming an indispensable differentiating factor
In the immediate future, longer range or faster battery charging will remain a focus
Only slightly later, mastery of self-driving features will probably be the main competitive challenge
The moving boundaries between the semi-conductor industry (Intel, Infineon, Nvidia…), the software operators (Google, Apple) and the car manufacturers is far from settled and we hope to discuss the issue shortly
Presently, we will keep our focus on the – very preliminary – steps taken by Chinese manufacturers to sharpen their competitive edge in electrical vehicles
The Chinese auto industry has, on the whole, not delivered on the official strategy requiring Western manufacturers to partner in joint ventures, majority-controlled by one of the Chinese companies – in all cases State firms, which have been publicly criticized for their inability to be as widely involved in manufacturing as was expected of them
And it cannot be coincidental that BYD – famously supported by W. Buffet since 2008 – and Geely Auto, the only Chinese car manufacturer with a broad international footprint following the successful takeover of Volvo, are independently owned companies
As a mere indication of things to come, world leadership in electrical vehicles is front and center in Geely's R&D push, jointly with Volvo Cars – with research centers in Sweden and in Sunnyvale, California (where Waymo, the Alphabet self-driving subsidiary is also located)
Following on the announcement all new Volvo models would be either electrical or hybrid from 2019, Geely also launched a new brand in close collaboration with Volvo engineering and research, Lynk & Co, with a compact cross-over (Sept. '17) and a sport SUV cross-over (March '18), sold in China and from 2020 in Europe (hybrid powertrains only)
Lynk & Co stands out for two reasons
Build in an entirely new plant, located in Zhangjiakou, the robots, assembly line designs and digital quality control systems are being fine-tuned and can potentially be duplicated anywhere in the world. We note that the robots are produced by Kuka, the German robotics firm bought by Chinese Midea at the end of 2016 and that technology on the final assembly line is provided by US Atlas Copco & Rockwell Automation, Germany's Bosch and Swiss ABB
Car distribution will explore multiple formats in small 'off-line stores' (doing away with third-party dealerships) or directly on-line. To quote a Wired article :
Lynk & Co plans to sell its internet-connected cars directly online, do away with traditional physical keys and instead unlock cars using smartphones, allow car-sharing through an app, and allow a form of subscription ownership not dissimilar to how you pay for your mobile phone companies


To cap Geely's effort, Polestar 1, a $155,000, 600-hp hybrid coupe designed to take on Tesla is to be produced in a new Chengdu plant by Volvo's new subsidiary, from 2019, a precursor to electric versions coming in the next few years.