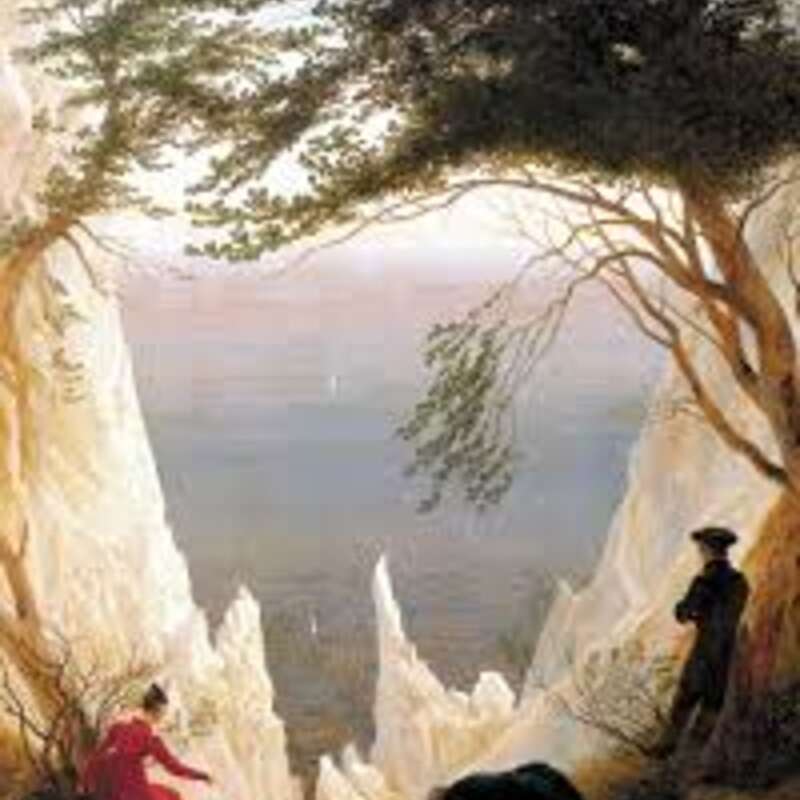 Prosus - Digital Giant of the Consumer Internet
Naspers is the South African publisher company which, in 2001, invested $32 million for a 46.5% stake in Tencent Holdings , the Chinese firm which had launched three years earlier, at the time an unprofitable startup with a popular messaging service called QQ
David Wallerstein, aged 26 at the time, employed in Beijing by the investment arm of Naspers, understood QQ's potential and Naspers's CEO, Koos Bekker, took on the risk for what proved to be an extraordinary investment
The original $32 million stake has delivered a mind-boggling total return to shareholders, including dividends, of nearly 12,000% in U.S. dollar terms, according to Reuters

Transformed in a media giant, dominant on the Johannesburg stock exchange, Naspers has had to contend with some unwelcome consequences, resulting in a hefty discount of its shares
To address the issue, Naspers listed Prosus , a subsidiary holding all its 'Consumer Internet' interests, foremost its Tencent stake, on the Amsterdam stock exchange (ticker PRX) in Sept. 2019
With its focus on emerging markets and, of course, its stake in the Chinese giant, Prosus is a study in ambiguity
Its large exposure to the Chinese domestic market, its commitment to emerging markets investment opportunities and its focus on the "New Economy" seem to compound investor risk in various dimensions
All the while, its oversized presence servicing some of the largest countries (India, Brazil, Russia...) in some of the fastest growing new service industries (social networks, payments and fintech, education technology, food delivery) cannot possibly be ignored....
A perennial discount
To explain the Naspers discount, three unusual features of this unusual firm stand out
Considering the obvious,
Naspers still sizable, albeit today indirect, ownership of the Chinese giant (28.9% valued at approx. $220 billion, following dilutions and the recent April '21 share sales) precludes wholesale disposal of the stake
Less forthcoming but still probable,
the company's weighting of 19.7% of the FTSE/JSE Top 40 Index on the Johannesburg stock exchange as of Dec. '20 accounts for the reluctance of fund managers in search of diversification to invest in the proportion Naspers' importance should warrant
More significant, and also less often emphasized, are Naspers' privileged insights on Tencent's strategic investments, which may have contributed to the firm's reluctance to sell more shares in the past
With an understanding of Tencent's vision across China and South-East Asia, Naspers is able to fine-tune its own investment focus on promising tech start-ups, a factor which could be decisive in maintaining the close partnership with the Chinese behemoth intact, even at the cost of a discount
The logic of diversification
In an effort to bring its share price more in line with the underlying holdings, Naspers took steps to convey its commitment to the company shareholders
Carving out its multiple "Consumer Internet" stakes in favor of a new company, Naspers listed Prosus as holding company in Amsterdam in September '19
With a 72.49% stake in Prosus, as of Sept' 20, Naspers intended to make the shares more accessible to international investors and to highlight the range of its interests, perhaps overlooked by investors and overshadowed by the size of its Tencent holding
In further share price support, Prosus announced on October 30, 2020 plans to buy back $1.37 billion worth of Prosus shares and $3.63 billion worth of Naspers shares
Included in the Swiss blue-chip Euro Stoxx 50 index since September '20, significantly larger than most of the stocks in the selection, Prosus trades with a €150 billion market cap (April '21)
With diversification in the line of sight, 'limited' sales of Tencent stock have been providing the means
'Limited' however will remain an understatement for some of the largest block trades in market history
In March 2018, Naspers has sold 2% of Tencent for $9.8 billion, while providing assurance of a three-year lockup period
On April 7, '21, as soon as the lock-up commitment was fulfilled, another 2% has been sold in one of the largest block trade ever (according to data provider Refinitiv) for $14.7 billion
Accordingly, another commitment not to reduce its remaining stake for the coming three years has been announced
And, more significantly, Prosus relinquished its controlling shareholder status (granted under Hong Kong listing rules to investors holding at least 30% of voting rights)
The recent announcements signaled
that 'control' over Tencent never had any relevance and could be abandonned at 'no-cost'
how Naspers-Prosus was determined to double-down on their diversification strategy
Whether Naspers' efforts will be rewarded remains to be seen...
According to Reuters, as of April 8, 2021, Naspers is trading at a discount of 26% to the value of its roughly 73% stake in Prosus. Prosus in turn trades at a 22% discount to its stake in Tencent
Predictably, share price disparity led to renewed urging by fund managers in favor of additional share buybacks, rather than investments diversifying the firm's footprint
Challenges of diversification
Naspers' shareholders have expressed criticism of diversification strategies, still loss-making, sometimes significantly so as in food delivery
Online classifieds wholly owned subsidiary OLX Group stands out as a sole profitable exception....
However, mixed results should not compare with Tencent's extraordinary performance and 'armchair' commentators are only right in part
Tencent is setting an impossibly high bar for Naspers' management, forever suspected of throwing good money (from the sale of Tencent shares) on 'sub-par' Internet or media companies
...proving otherwise the high investment returns on the 2017-2018 disposals of Poland-based e-commerce marketer Allegro Group, of Dubai-based e-commerce company Souq.com to Amazon and of its 11.2% interest in Indian e-commerce giant Flipkart
...as does the listed market value of the 5.7% stake in Chinese Trip.com received in exchange for the group's Indian online travel assets Make-My-Trip
While hardly sugesting that all the investments paid off, with losses recognized on the disposal of sub-Saharan Video Entertainment (-$591m) in 2018-2019 or of Brazilian BuscaPé (-$178m), capital allocation has remained focused
on core segments of the Consumer Internet
principally in emerging markets
Highlighted in the annual report, investments in tech start-ups position the firm as a strong player in
What now ?
Additional stock buybacks - following the October '20 $5 billion announcement - appear improbable in the short term
By arguing in favor of buying "underpriced" Naspers shares instead of supporting a broad-based investment strategy, some fund managers seem to mark down the entire holding of emerging market consumer internet to zero
In a sense, the criticism hints at a tug-of-war between financial risk managers, intent on cashing in, and entrepreneurial visionaries
For now, the entrepreneurs ask for investor patience ... and the South-African firm can afford to take a stand
Naspers' investment strategy may not be a clone of Tencent's notably diverse capital allocation but the kinship is unmistakable
Setting apart Tencent's Chinese ventures and its global gaming empire, the Chinese company's international partnerships across South East Asia and Naspers' presence in India, Central Europe and Latin America seem cut from the same cloth
Mutually supportive on distinct markets, the interlocking interests of Tencent and Naspers could, in a global perspective, florish beyond shareholding interests
Possibly just a thought...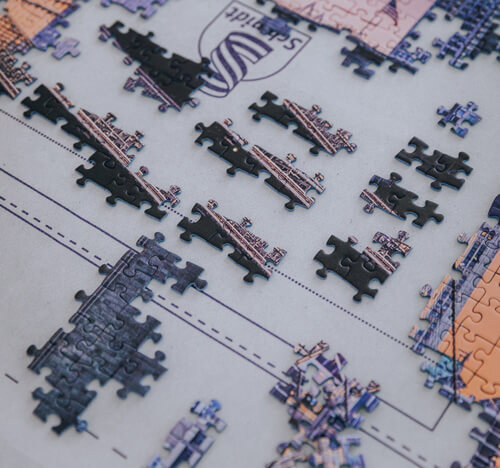 The strategic partnership with the Chinese firm, if borne out by facts, opens further perspectives for Prosus and for its investors
Many of the segments supported by Prosus have, and will continue to require, very large investments, annual outsized losses notwithstanding....
In a race for global dominance, and dwindling opportunities to expand in segments such as food delivery, valuations are in a league of their own
Losses cas be extreme in food delivery - with a cumulative loss of almost €2.5 billion (approx. $3 billion) for Delivery Hero
With sales forecasted at €2.8 billion on assets of €5 billion, Delivery Hero has a remarkable market cap of €31 billion (April '21)
(data by Ted Black - March 2021)
The core strategy to strengthen its chosen business lines remains out in force with
a $500 million investment in ed-tech firm Skillsoft (Nov. 2020)
investments expanding iFood in Brazil (with a proposal to buy out the 33% stake of JustEat in iFood in July 2020 and acquisition of grocery store delivery 'Site Mercado')
acquisition by classifieds business OLX Group of Brazilian online real estate firm Grupo Zap for approx. $500 million (on 50/50 basis with Norvegian Adevinta) (Oct. 2020)
acquisition of 20.37 million shares of Delivery Hero in March 2021, at an est. €110 per share and an est. cost of $2.5 billion, maintaining Prosus as largest shareholder with 22.24% of the shares, following Delivery Hero's acquisition of 87% of Woowa, South Korea's biggest food delivery app
With more to come...
Prosus' fintech leader PayU, competing in India for the attribution of a licence to establish a "NUE" payment platform (for New Umbrella Entity) in a group led by the Tata conglomerate and e-commerce giant Flipkart (Walmart-owned , is challenging no less than

Amazon ,
Reliance Industries, an energy-retail-telecom conglomerate, associated with Google and Facebook
Paytm (minority owned by Ant Group-Alibaba )
An ambitious and costly enterprise...as the American giants move in with cash-in-hand to establish a stronghold on the Indian market as we discuss extensively in "India' NUEs - Global digital giants are all in" and in "India - the gamblers"
However, the ability to step away from overpriced acquisitions may contribute to the credibility of Prosus' strategy
with the failure to acquire Just Eat Plc in January '20 leaving buyer Takeaway, now called Just Eat Takeaway.com , with a challenging $8 billion integration
with the loss of eBay's online classified ads in July '20 to Norwegian Adevinta , another costly $9.2 billion challenge for the buyer...
while neither of the two very large acquisitions appear to have contributed to the share price of these firms
An investor's take
In the short run, Prosus will be sharing the rough and tumble of Tencent's share price, exposed to the vagaries of Chinese politics
Hard to read, China's insecurity and appetite for control could unwittingly impair one of its great successes in projecting global power
A more likely development however might rebalance Tencent's vast resources on a global scale
Reassertion of governmental control on Chinese domestic affairs would be aligned with a deployment of human and capital around Tencent's international ventures initiated across South-East Asia, India and beyond
As a result, the strategic partnership between Prosus and the Chinese firm, if borne out by facts as suggested in this note, opens new perspectives for the Dutch company, its South African majority owner and for its investors
The attribution by the Indian Central Bank of payments rails - called NUEs - will put PayU, the Prosus fintech subsidiary, to task, in terms of financial capacity but also for its expertise in combining fintech with its partners' (foremost e-commerce giant Flipkart's) expectations
Whether Tencent will be sharing some of its deep knowledge derived from Tenpay, its mobile wallet used by 1.2 billion Chinese and its infinite range of integrated services - and on what terms - will measure the strength of the relationship
With one billion Indian consumers at stake, it will also say much about the Chinese firm's strategy and about Prosus' ability to make true its vast ambitions at the crossroad of emerging markets and the new consumer internet
Prosus may be an open-ended bet on the growth potential of the Consumer Internet but the underlying value of its stake in Tencent will support the share price in the foreseeable future
A gamble on the promise of the "New Economy" secured by a put of Tencent's established businesses....