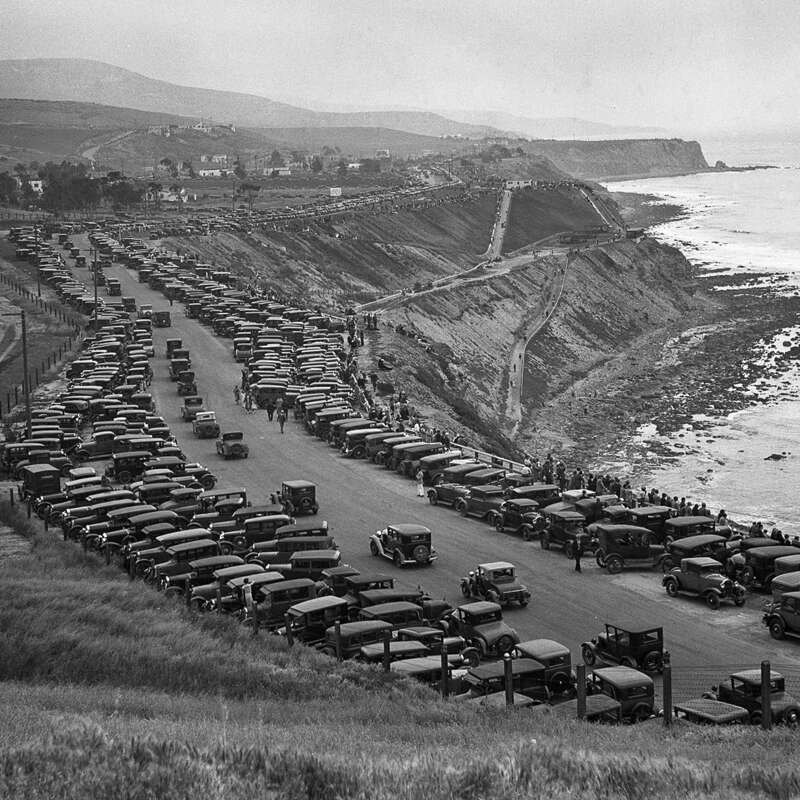 PSA & FCAU - a one-way bet ?
Pin-insights
The challenges of the merger of Fiat Chrysler with Peugeot cannot be understated
The complexity of industrial mergers in the car industry has led alternatively to cautious rapprochements and to radical combinations, and sometimes to both simultaneously
Because of overlap between the two manufacturers in the mid-range European markets, much will be expected of Mr. Tavarès - the CEO-in-waiting of the merged group - for a rerun of his 'miracle work' in the Opel take-over
Fierce political interference in France and in Italy is to be expected, adding another layer of complexity to the European challenge
Expanding the 12% stake of Chrysler in the American market, to Peugeot the most attractive asset of the Fiat dowry, is a singular hurdle all by itself, in competition with the world's major car makers
All of which occurs in weak car markets worldwide, in the midst of a technological battle, transitioning to electrical vehicles which may turn out to be incremental and spread over a decade, while investments in R&D and factory overhaul have to be financed upfront
Explaining and sharing the magnitude of what is at stake, and preparing for the pain to be inflicted, is probably the first order of the day, at governmental levels and in trade unions ?
***
The ground rules of a successful car industry merger are cast in stone
Sharing components, platforms and power systems across car models
Market penetration balancing presence in mature- and in emerging regions
Quality and reliability targets mitigated by stringent cost control
The merger of Fiat Chrysler with Peugeot – might create an automotive group on par with GM in terms of cars produced (8.7 million), behind Volkswagen, Renault-Nissan and Toyota (approx. 10.7 million each) but its fundamental challenges should not be understated
Lining up the unit sales, the newly formed automotive group would surpass Volkswagen sales of approx. 3.7 million in Europe (approx. 3 million Peugeot cars - a 17.1% market share for registrations in 2018 - and 1 million Fiat cars - a 6.1% market share)
In the US, the Fiat Group (FCAU) has a 12% market share (2.5 million Chrysler branded cars) and both car makers are present in Latin America
While the size and share of the merged Group in the global market has been reported with some national pride, especially in France, response of the equity markets has been tepid, following a brief run-up late october for both Fiat Chrysler and Peugeot
The merger plan remains a halfway house towards the goals set out in the 'ground rules'
Difficult to achieve under any circumstances, with over-the-top promises to maintain plants and full employment in both France and Italy, the industrial goals are even harder to attain in a merger 'of equals' of firms marketing as unwieldly a portfolio of brands as Fiat - Chrysler (8 brands) and Peugeot (5 brands)
Overarching the challenges the newly formed group needs to meet, brand policy may determine success or failure, given the critical importance of brand identification in a commoditized market
Image overlap in the mid-tier segment of the two firms and over-extension between the entry-point Fiat 500 'city car' and the ultra-luxury Maserati do not promise a smooth ride...
And the special demands of electrical vehicle propulsion add more uncertainty in the mix....
A match made in heaven ?
Whether the new group will be able to address the myriad of related issues within a reasonable timeframe is an act of faith or, simply, a matter of urgency
Peugeot has – more or less definitely – acknowledged failure of market entry in China and plans to enter the US market were firmly stuck on the drawing board. Camped on their traditional European hunting grounds, with a solid line-up of mid-tier brands, the firm was at risk of losing momentum in a mature market, with no fallback position
Fiat shared the weaknesses of Peugeot's footprint but for one decisive factor, the firm's stake in the U.S. with Chrysler, third largest carmaker with a 12.6% market share - 2018 company data (down to 12% as of Q3-2019) – a prize Peugeot could not value high enough and a negotiation position of which Fiat made the best
Peugeot's eagerness led to a 'marriage of equals', tweaked in the weeks following the announcement with adjustments to bring the Peugeot shareholders on board :
Comau, a Fiat robotics unit, slated for spin-off, remains within the merged Group
Dividends paid out to each firm's shareholder this year will be identical (€1.1 billion) and not higher for Fiat and lower for Peugeot
The companies' share capital is equalized on basis of existing share count, not accounting for 40 million warrants issued to General Motors by Peugeot as partial payment for Opel. Due to be exercised in May 2022, the cost will now be split between Peugeot and Fiat shareholders (not carried by Peugeot shareholders alone)
Key shareholders anchoring the new group will be the founding families of Fiat – the Agnelli family by way of the Exor holding – and of Peugeot as well as the French state and the Chinese car manufacturer DongFeng – which on base of the 50/50 agreement, translates in
Exor – half the current 29.19% interest – approx. 14.5%, nullifying, presumably, the 42.11% voting power in Fiat, obtained thru a loyalty mechanism
the Peugeot family, Bpifrance (French State) and DongFeng – 6.1% each under the new arrangement
DongFeng, expected, according to Reuters, to consider a partial sale of its current stake in Peugeot (12.2% with 19.5% voting rights), which, if confirmed, could rebalance the French stake and even up with Exor
By reducing its participation below the 5% threshold entitling the Chinese firm potentially to a board seat, DongFeng might ease the review of the Committee on Foreign Investment in the United States (CFIUS) for security risks, more restrictive for deals involving Chinese entities
Down to earth
Sorting out the challenges awaiting the future automotive group...
Shared investments in electric power system R&D, which caught Fiat unprepared and Peugeot lagging, align the interests of both firms
Chrysler's US market presence requires a strong commitment to growth, which comes well before plans to produce or distribute Peugeot cars in America
With mostly mid-market and over-lapping line-ups in Europe, promises to maintain plants and employment will be tested
While Mr. Tavarès, CEO-in-waiting of the future Group, has made his mark on European markets with forceful industrial reorganization at Peugeot and at ex-GM Opel, it is preservation and nurturing of brand identities across the three companies (Fiat, Peugeot and Chrysler) which could make the difference between success and failure
Because the various goals are interconnected and because haphazard execution at one stage will compromise the entire project, Mr. Tavarès might want to give full credit to Fiat's former CEO, Sergio Marchionne, with a forceful implementation across the firms of the later's concept of 'commonality', forged in 2015 to distinguish undifferentiated car components and shared research from brand identification
Breaking the mold
We are all Magna now...
Magna Steyr is the world's largest contract manufacturer for automobiles, producing approx. 200 000 cars in 2018, and holding contracts with BMW, Daimler, Jaguar Land Rover and Toyota
Magna is a symbol of disconnect between 'commonality' in car manufacturing and automotive image building, which used to dovetail tightly within car companies
Canadian Magna's contract production is exemplary of a business model dedicated to manufacturing, side-stepping the tension lingering within legacy car manufacturers torn between their industrial strengths and the overbearing requisites of image marketing
One may assert that only niche car makers in the luxury segment, embodying an image based essentially on technical prowess, articulate a coherent market positioning derived from industrial competence
In the global overview of the 2018 annual report (page 12), FCA describes itself as a "global automotive group, engaged in designing, engineering, manufacturing, distributing and selling vehicles, components and production systems worldwide through 102 manufacturing facilities and 46 research and development centers" - with the multi-faceted expertise rooted in its legacy
Peugeot PSA is no different ...
Both firms are sprawling entities, which inherited deeply integrated supply chains with ingrained practices and a myriad of functions - loosened at Peugeot under the impulse of Mr. Tavarès but still structurally part of the industrial business model
We conjecture tha the radicality of the transformation in the production processes forced by electrification might trigger the indispensable overhaul
By loosening the tensions between manufacturing and image marketing and by refining the industrial processes in entirely new settings, the car manfacturers would find themselves on the brink of a new era
The true potential of electric power systems
Still latent, the signficance of the electrical vehicle revolution will unveil itself by upending a century-old industrial concept in car manufacturing
Much has been made of the investment commitments by the global car manufacturers to prepare for the transition to electrical vehicles, running into multi-billion capital expenditures
Capital investments in the creation of entirely new production lines, coming on top of research and personnel training, are a massive commitment which has compelled all manufacturers in sometimes unusual partnerships with their historic competitors
The consideration has probably weighed heavily in Fiat's decision not to got it alone...
But industrial implementation of electrification - reversing decades-old fine-tuned systems on the production floor - and enormously complex by itself - becomes more convoluted by an order of magnitude in a merger
Efficient capital allocations to research and to industrial overhaul, with a short-term horizon and much wishful thinking about consumer response, bear tremendous risk, undoubtedly complicated by burden-sharing within the merged entity
To make matters worse, the real time frame for the transition from combustion engines to new power trains remains uncertain – from a low (unduly chaotic) 8-year window to a more probably realistic 15 years
In Europe, the regulators appear unfazed, forcing a radical overhaul of the car business, come what may, as discussed in 'Rolling Thunder', while the US Administration seems reluctant to foist a restrictive timetable on local manufacturers
The manufacturing challenge of alternative power technology might be leveraged by Mr. Tavarès as catalyst of the necessary transformation, an outcome which would cement his reputation and his industrial legacy
'Commonality' integrating automotive platforms, sharing components and regrouping R&D under single supervision is a given, an incontrovertible force breaking down the barriers of tradition and of fiefdoms
While complexity of the merger cannot be understated, the newly formed group might well rely on the qualitative shift in electric power systems to drag the entire industrial structure into 'commonality'
Seen in this way, electrification remains a project fraught with uncertainties but also, a wake-up call dragging the car plants into a new world
A Trojan horse of sorts...
The industrial challenge - requiring the forceful drive Mr Tavarès has demonstrated with the Opel-Vauxhall merger - is compounded by the politics of proud car traditions in France and in Italy, leaving much contingent on the actual timeframe of the transition to the new power systems
Reasonably optimistic in the industrial outcome, an investor in the future Group may be well advised to focus on brand policies, in Europe with its swath of trademarks but no less urgently in America, as we hope to discuss in the 'Three Corners Game'