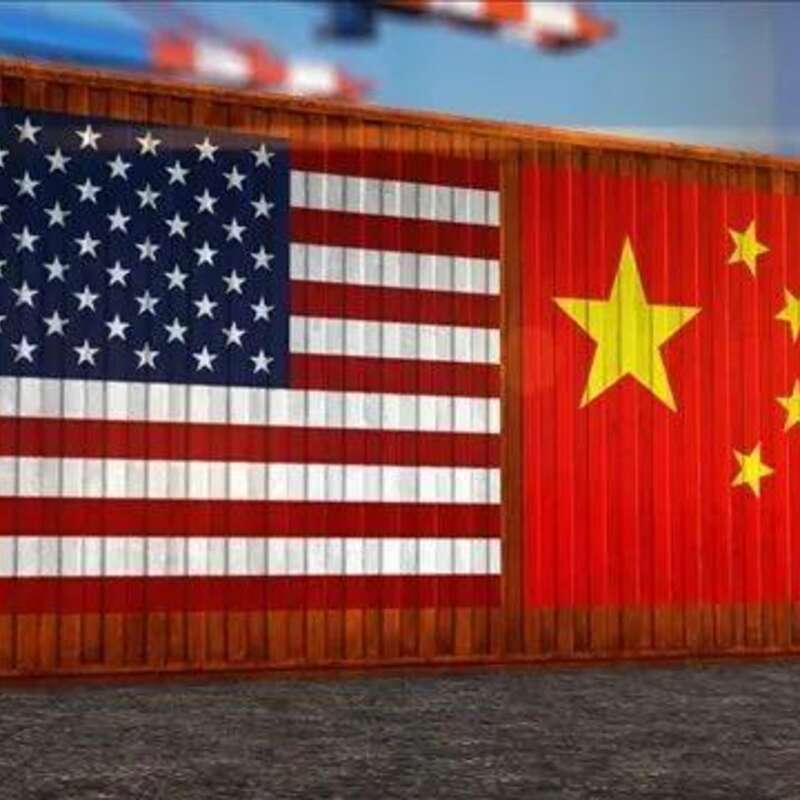 Pin-insights
Fundamental research is almost always a shared, often international, effort and applied research often turns out to have dual use, military and civilian
We imply that technological advance will - by nature - continue to spread and any attempt to block dissemination will be futile in the long run
But a controlled dissemination of knowledge - slowing down access to the most critical discoveries - is in the national interest of any country, and especially of the US
Containment - and export controls - of foundational technologies - those technologies that can enable development in a broad range of sectors - are most relevant in this context
However, these public policies will require an exceptionally close partnership with private industry, not only US-based but in allied countries as well
****
In CFIUS - Mission Impossible, we attempted to show how the ultimate goal of China's authorities was hardly a secret
Western and Asian companies have played along - and still do
However reluctantly, business accepted the Chinese regulatory framework, as well as the unwritten rules, to gain access to the country's vast market
Deeply committed, many industries have become dependent - maybe addicted - to growth derived from China and to the efficiency of Chinese supply chains
Their full collaboration to bring back the WTO rules protecting intellectual property, superbly ignored by China, is hardly promising
Putting the genie back in the bottle ?
The main vehicles of technology transfer for the benefit of China might be the most obvious - and they are also the most difficult to streamline :
the joint ventures in China and the minority stakes in promising technologies, in the US ... and abroad
the human factor, with research and promising discoveries 'walking out the door' and out of the country ...
Catching butterflies, Herr Steckelbein's favorite passtime, was'nt any easier...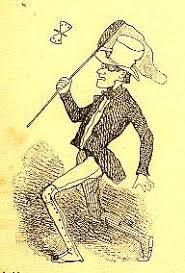 Conditional IP sharing,
imposed on foreign companies, usually in a joint venture, goes to the heart of industrial practice in China
While American military R&D and manufacturing programs are presumed to operate under strict rules to avoid dissemination, defense conglomerates are but a small segment of a value chain, stretching applications into non-military fields
The temptation to define a clear-cut category of dual-use applications, warranting regulatory attention, may be specious at best, because any technological advance might - and probably will - fit in military projects at some point
Joint ventures established in good faith by a US firm, under strict contractual terms denying access to sensitive IP elements, remain questionable because, once singled-out, the classified tenets are likely to get all the attention
Among other cases, the GE - Aviation of China JV, roundly criticized by Mr. Pittenger in his WSJ op-ed, is exemplary : AVIC is a state-owned enterprises and the primary supplier of aircraft for China's military and according to Mr. Pittenger, now has an enhanced capability to produce high-performance aircraft cockpit controls and displays, as well as communications and navigation systems, which it can adapt for Chinese warplanes
We wonder whether the arrest in Belgium, in April 2018, of Mr. Xu Yanjun, identified as a Chinese intelligence operative, extradited to the US and charged with conspiring to steal trade secrets from GE Aviation could prove our argument about sensitive material, duly excluded from a JV and falling in the wrong hands after all ?

Minority stakes in promising technologies
Winning the favor of Chinese investor, an every day reality...
Control, which for American private equity firms and investment funds may be a critical factor, does not necessarily matter for a Chinese minority partner gaining potential access to snippets of research, missing in a comprehensive development in China
Research initiated by start-ups may turn out to be applicable in dual-use, including military applications, late in the development cycle, making it even harder to monitor
The newly empowered CFIUS will incite American target firms to structure partnerships to avoid regulatory objections. While Chinese investors tend to value potential targets highly, a CFIUS rejection impacts the target's market value substantially
Silicon Valley advocates have vocally argued in favor of financial investments originating in China, either supported directly by State owned enterprises (SOEs) or by Chinese investment funds


Circumventing US export controls
Recently exposed by WSJ (Dec. 4, 2018) - pay-wall - a tale of useful idiots and an eager US conglomerate - left red faces all around
The useful idiots are Emil Youssefzadeh and Umar Javed, the 2 founders of Gobal IP, a start-up aiming at improving web access in Africa and the eager conglomerate is Boeing
The project involves a satellite, using restricted technology relied on by the U.S. military, and nearing completion at a Boeing plant in Los Angeles
After a fruitless search for financial backers, the founders were contacted by a Chinese fund in 2015, which supported the project and marked preference for Boeing
The founders are said to have informed Boeing that Chinese sources would be financing the satellite order and, later on, that the Chinese financiers were actively interfering in the project (according to WSJ)
The financing - $200 million of which flowed to Boeing – was provided by China Orient Asset Management, which presents itself openly as financier for providers of China's military technology
An investment in the start-up of $175 million – a 75% equity share – was channeled by way of a British Virgin Island-located company Bronzelink, set up by a Hong Kong passport holder, the Territory – supposedly – deemed separate from Mainland China for US export controls
The founders resigned by mid-2017 because of control and intimidation by the Chinese majority owner, according to the lawsuit they filed
However, again according to the Journal, Boeing agreed to proceed with satellite construction after U.S. lawyers for Bronzelink conducted a compliance review of the deal
Boeing's line of defense appears to be that they obtained an export license from the Commerce Department, the letter and intent of US legislation on export of satellite technology to China just an oversight...?
Days after the Journal's report, Boeing scrapped the project. A SEC and Commercial Department inquiry has been launched
The case, reported in some detail, unfortunately highlights both the lack of coordination between US governmental agencies, which in the matter of satellite exports should be a given, and the temptation of US industry to obfuscate
Although the financing of the Chinese operators was circumventing the US law, China's engagement was not hidden. What occurs when it is ?
The human factor – a Thousand Talents
Although the magnitude of the trend is hard to confirm, Chinese government sources claim over 44,000 highly skilled Chinese personnel have returned to China since 2009 through talent recruitment
The Thousand Talents plan, a 10-year old flagship – and well-financed – Chinese program to invite experts in part-time contracts in China while keeping their tenure in the US, has involved between 6 000 and 8 000 specialists since inception
The assessment by the US National Intelligence Council, quoted by the South China Morning Post, numbers the current pool of Thousand Talents recruits at 2,629 – 44% of whom specialize in medicine, life or health sciences, 22% in applied industrial technologies, 8% in computer sciences and 6% each in aviation/aerospace and astronomy. Smaller percentages possessed US-garnered expertise in economics, finance and mathematics
Quoted in the White House report (page 15)
Academia is an opportune environment for learning about science and technology since the cultural values of U.S. educational institutions reflect an open and free exchange of ideas. As a result, Chinese science and engineering students frequently master technologies that later become critical to key military systems, amounting over time to unintentional violations of U.S. export control laws
Department of Defense's Defense Innovation Unit Experimental
from the South China Morning Post – March 29, 2017
At the national laboratory level where leading edge defense research takes place, open source reporting indicates Chinese nationals working at top laboratories such as Los Alamos in New Mexico and Livermore in California have returned to China with expertise and knowledge transferrable to the development of systems with military applications
and from the Missile Defense Advocacy
Examples cited include hypersonic glide vehicles, which travel at speeds in excess of Mach 5 and "are specifically designed for increased survivability against modern ballistic missile defense systems."
Though less publicized today, the Thousand Talents program has never been secret
Neither are further initiatives
Welcomed at many universities, the political motivations of the Confucius Institutes for the Chinese language, and the potential interference with- and monitoring of student and academic opinions are widely understood and commented
The joint research programs and the construction of new research facilities on U.S. campuses financed by State-backed Chinese enterprises may not be publicly acknowledged but are no less significant in our review
We have observed in our introductory comment on CFIUS - Mission Impossible that, although often lumped with trade where the goals are clear, protection of intellectual property is of an entirely different nature, and very difficult to apprehend
How IP will actually be protected – and for how long – is far from clear-cut because, as we have seen, it is very difficult to keep advanced techniques secret for long
This has been so for all the industrial breakthroughs since…textile fabrication in the Middle Ages and the spread of new ideas has certainly not abated
R&D, an open window to the world
Fundamental research is almost always a shared, often international, effort and applied research often turns out to have dual use, military and civilian
While laws and regulations provide an invaluable framework to protect vastly complex technologies, a regulator today needs
a keen understanding of the foreign industries which are well-positioned, advanced and capable to draw on the sophisticated technologies they may wish to access
a close and confident dialogue with the US firms exposed to foreign solicitations
Neither of these tenets is close to being fulfilled today, and to add to complexity, applied science in allied countries meshes often closely - and unsurprisingly - with US interests
Such is the case of
Israel, with large research centers, in continuous dialogue with US technology start-ups and with many military offshoots, but also welcoming to Chinese investors
the Netherlands, closely aligned with the US, home of ASML , reputed manufacturer of lithography systems, with acquisitions of San José based SVG in 2001, BRION Technologies in 2007, Cymer in 2013 and Hermes Microvision in 2016 - and mastering today extreme ultra-violet light printing (EUV) of chip design, at the cutting edge in miniaturisation
France - with common cause at Safran , aircraft engine manufacturer co-owned by General Electric , for example
the UK - with shared defense projects and home of Imagination Technologies, acquired in Oct. '17 by Chinese Canyon Bridge - except for the company's US-based embedded-processor business - following rejection of a Canyon bid on US-based Lattice Semiconductor by CFIUS, the previous month
to name just a few close US allies
This review implies that the technological advance will - by nature - continue to spread
Attempts to claim ownership over technological discoveries are not credible in the long run
Although cyber theft was not discussed in the present study, the most egregious cases, endangering national security, probably are under review and the lessons drawn
While the natural spread of the latest advances in the fields identified by CFIUS cannot be blocked, a controlled dissemination of knowledge - slowing down access to the most critical discoveries - is desirable
Containment - and export controls - on foundational technologies— those that can enable development in a broad range of sectors — are considered and, according to the Financial Times (paywall), Dec. 3, 2018, the equipment for manufacturing chips is one of the key target areas under discussion because the equipment is the actual chokepoint in China's attempt to catch up - in effect, putting ASML back in the spot light, along with Lam Research , Applied Materials , KLA Tencor and Tokyo Electron
Ultimately, the national US interest, which is also the interest of America's allies, must be shared to develop a policy of controlled access to technology
While it might be straightforward to involve allied countries, the policy will have to start by bringing US companies on board, committing their management to national security. Large American companies lobbying against CFIUS' expanded powers are a place to start