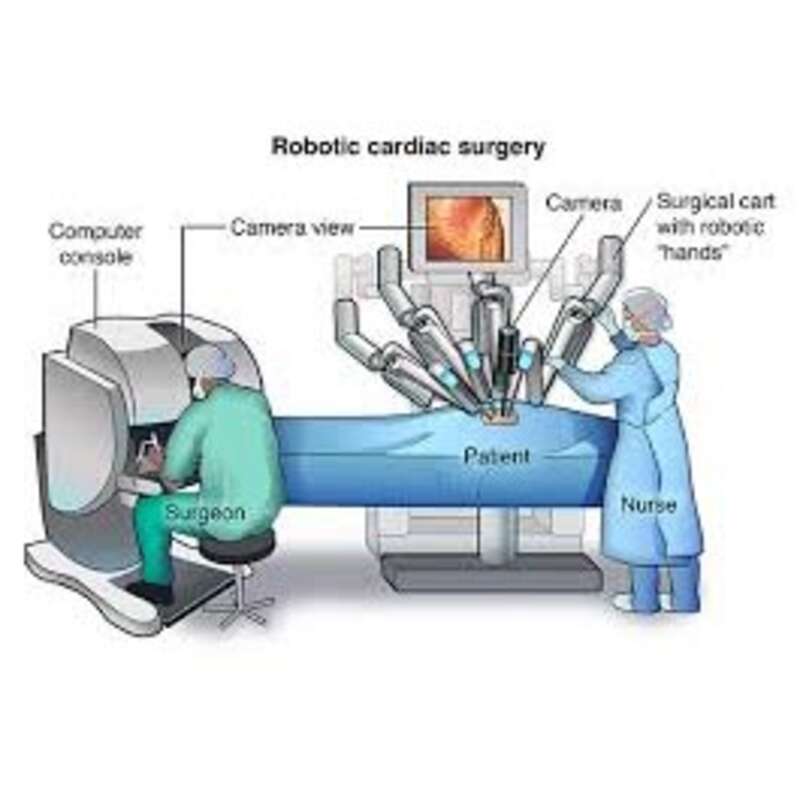 Radical start-ups for radical research
Besides the still largely unknown robotic project pursued by Verb Surgical, research at Medtronic and the recently introduced Sunhance robotic platform of TransEnterix , the most significant innovation – understood by Intuitive Surgical to be its most immediate challenge – is the Monarch platform of Auris Medical
Auris Health stands out for many reasons
Dr. Moll, founder of Intuitive Surgical (which he left in 2001), is its CEO since 2010
Focusing on lung cancer, the most deadly cancer globally, with an estimate 1.8million new cases diagnosed in 2012 according to the Cancer Atlas , Dr. Moll adapted robotic catheters, thread through a patient's mouth by remote control of the surgeon, to steer a camera and tissue sampling instruments deep inside human lungs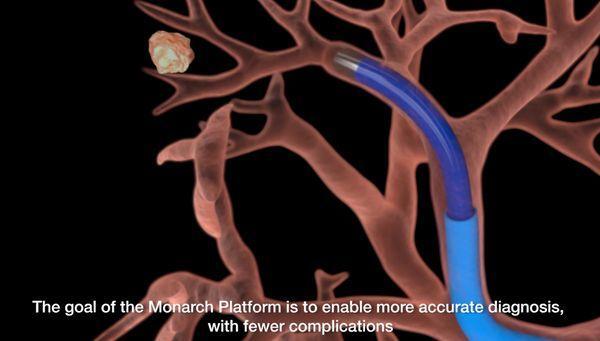 Lung cancer biopsies in the US are estimated at 500 000 a year, with further possibilities in urinary tract procedures (400 000 a year)
While limiting the procedure to diagnostics, under control of a surgeon, for which the company obtained FDA approval in March '18, Auris is probably but one step away from surgery, opening a very large market, not limited to lung procedures either...
According to a 2016 IEEE Spectrum article,
A close reading of recent patent applications filed by Auris scientists shows that the company is focusing on so-called endolumenal (or endoluminal) surgery. This involves surgeons introducing flexible robots via the body's natural openings (the mouth in particular), to address conditions of the throat, lungs and gastrointestinal system.
And more...
A patent application published late last year (2015) describes a 3-D coordination system for surgical robots that includes an internal 'geo-fence' to prevent surgeons from accidentally injuring patients from the inside
Techcrunch, in an Aug. '17 article further emphasizes the point , quoting IEEE
one of Auris's patent applications includes mentions of "lasers, forceps, needles, graspers, and scalpels," which it said could potentially enable a surgeon to "do everything from biopsies and gastric repairs to excising tumors"
In data analytics, Auris expects to be on par with future competitors in the field : the navigation software will improve over time, and collect data across all the installed platforms from each medical procedure,
Debt financing of $125million and the capital of $513milllion raised from private equity in 4 rounds, according to Crunchbase, is indicative of the magnitude of the enterprise, putting Auris in the cross-hairs of Dr. Moll's former creation, Intuitive Surgical
Significantly, and for reasons discussed in Robotics competition, Auris stood back from direct distribution with a May '18 agreement putting a division of Johnson & Johnson in charge of commercialization of the Monarch
Intuitive Surgical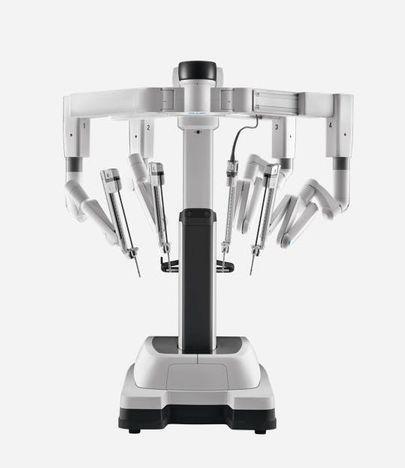 The 7-year head start of Auris did not deter Intuitive Surgical from targeting early diagnosis and effective treatment of lung cancer with a robotic-assisted catheter-based platform as well
From October '16 and in a departure from its fiercely independent strategy, Intuitive launched the project in a joint venture with Fosun Pharmaceutical of China, the companies contributing up to a $100m (from Q3-2018)
In a clear effort to close the gap, Intuitive Surgical announced the submission of a premarket notification to the FDA for a new flexible robotic, assisted catheter-based platform, designed to navigate through very small lung airways to reach peripheral nodules for biopsies. The FDA uses premarket notification to review information about medical devices before their approval
An August '17 exclusive licensing deal with JustRight Surgical, manufacturer of a vessel fusing system, used in pediatric surgery, and expected to improve safety and outcomes for adult-sized patients undergoing robotic surgery, might complement the research effort of the joint venture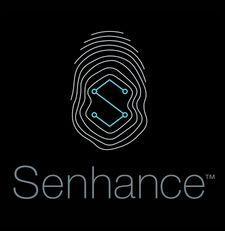 With total funding raised in 12 rounds ($303million), the Senhance Surgical Robot System of TransEnterix gained FDA approval in October '17 and the company attracted strong investor interest since May '18
The platform includes optical sensors that allow surgeons to move the camera and select commands with eye movements, incorporating haptic feedback (recovering a sensation of feeling the tissues) to the surgeon and an open console in the operating theater
TransEnterix aims to compete in the low- to mid-range market of hospitals
With total funding of $141million (12 equity rounds), Canada's Titan Medical has been developing the SPORT Surgical System, comprised of a surgeon-controlled patient cart (with a 3D high-definition vision system and multi-articulating instruments) and a surgeon workstation (with ergonomic interface to the patient cart and a 3D endoscopic view inside the patient's body).
The share price has been affected by the latest August '18 rights issue, raising approx. $19m but the transfer of company listing in June '18 from the OTC market (under ticker TITXF) to NASDAQ might signal the confidence of the current private investors to gain access to US institutional capital
Submission to FDA approval, planned for Q3-2018, has been pushed into 2019 without providing hard evidence, or technical feedback, regarding the new timeline
Specific information on the company website and in company updates will be tracked closely as the company's history of missed deadlines (and vague announcements) may finally be coming to a close
Meere Company of South Korea is testing similar features with its Revo-I from a 3D high definition monitor
With total funding of $181.5million (in 13 rounds), Medrobotics has received FDA regulatory clearance in January '18 to market its Flex® Robotic System for robot-assisted visualization in general surgical, gynecological and thoracic procedures, offering less invasive procedures through a single incision in the abdomen or thoracic cavity versus the multiple incisions that are currently required
The company emphasizes the mobility and short learning curve of the Flex system, a small, self-contained surgical robot allowing for scheduling flexibility and efficiency.
Designed to use existing tools and techniques to reduce the need for specialized equipment and infrastructure, the platform will be attempting to undercut the business model of Intuitive, Mazor and others, who rely on recurring material sales for approx. 50% of revenue
Intent on bringing miniaturisation to market, Nebraska startup Virtual Incision (founded in 2006) is expected to prepare an FDA submission for its robotically assisted surgical device, featuring a small, self-contained surgical robot designed to be inserted through an umbilical incision in the patient's abdomen
The platform is designed to use existing tools and techniques to reduce the need for specialized equipment and infrastructure
The company has raised $43.7million in 6 funding rounds and the latest December '17 round of $18million was co-led by newly invested Sinopharm Capital of China, existing investor BlueStem Capital and joined by PrairieGold Venture Partners
As for visualization in orthopedics...
THINK Surgical is a leader in image-directed robotic products for orthopedic applications.
The company develops, manufactures and markets a FDA approved robotic surgical system for orthopedic surgery with a 3D preoperative planning workstation and a computer assisted tool utilized for precise cavity and surface preparation for hip and knee replacement surgeries
Many other start-ups are preparing significant contributions in the field of robotic surgery
The flexible and light weight Versius, mimicking the versatility of a surgeon's arm by Cambridge Medical Robotics, to be used across gynecology, urology, upper gastrointestinal, and colorectal surgery, in direct competition with Intuitive - demonstrating the power of miniaturization and the shortening of development time (of only 3 years). The company raised $46.3million in 2 rounds (2016/2017)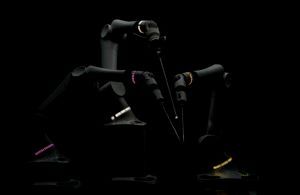 The robot for reconstructive microsurgery of Medical Microinstruments (MMI) – Italy – gives the surgeon control over a pair of miniature robotic wrists, 3mm across with surgical instruments at their tips. The company raised €20million in a single funding round in April '18
While our note is only scratching the surface on the front of medical robotics R&D, we believe a few facts stand out
Research by the start-ups is moving into the development phase in the near future, and the world over, miniaturisation and imaging leading the charge
The involvement of Chinese healthcare (with Intuitive and Virtual Incision among others) probably signals a more global effort
The advance enjoyed by Intuitive over 20 years and the first mover advantage hoped for by TransEnterix and (possibly) Titan Medical might turn out to be quite short-lived
While Intuitive had a window of opportunity to train a specialized workforce, the promising new start-ups will be well advised to seek a distribution agreement with a major device company as both Auris Health and Mazor Robotics choose to do
With navigation within the human body , the overlap between surgical devices and imagining opens large opportunities, not only for device manufacturers but also for the specialized imagining companies, such as Siemens Healthineers , Philipps and – for now and before going their separate ways – General Electric, perhaps as partners of the start-ups
Because AI and machine learning ultimately make the difference, data about healthcare procedures in vast volumes is the true divider favoring the (few) companies who negotiated access – Google, probably Johnson and Johnson through their Verb partnership, possibly Auris Health by way of JNJ and Intuitive Surgical with their large user base
The implications are forthcoming ...