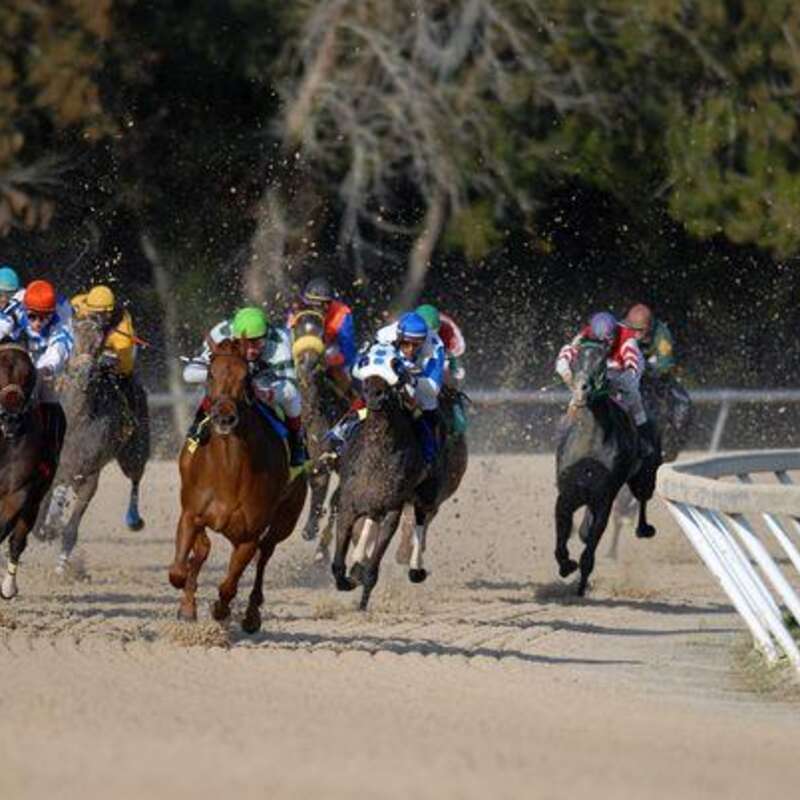 Rakuten, a neglected Internet giant
One of the largest e-commerce platforms, with 95 million registered users in Japan and coalescing into a broad and ambitious eco-system, Rakuten , is also one of the most perplexing…
The recent share price history has been dismal – our theme actually ranks the performance of Rakuten at the bottom ot our selection, dropping 40% over the past 12 months while the company's direct competitor in Japan, Amazon clocks a performance topping 80%
The company profile, sourced from Reuters, ticks all the right boxes
Rakuten Inc. is mainly engaged in the Internet Service segment and FinTech segment. The Internet Service segment operates various electronic commerce (EC) sites, such as Internet shopping mall Rakuten Ichiba, travel reservation sites, portal sites, digital content sate, sells advertisements, provides messaging, communication services and others. The FinTech segment provides banking and securities services, credit cards related services, life insurance and electronic money services through Internets.
Investor disaffection
Investor disaffection has been related to a poorly received equity issue in June 2015 (of 100 million new shares, boosting the number of its shares by 7.5 percent – raising approx. $1.5 billion, mainly to repay debt). The issue has been reversed since, with a 2017 share buyback also of 100 million shares, at an estimated cost of $880 million.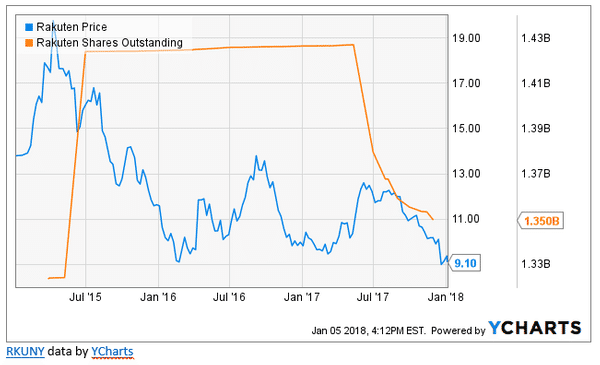 The share price took another hit following the December '17 announcement of the company's intention to launch a 4G mobile network – approved by the authorities in April '18 for a planned launch in 2019, financed by $5.3 billion debt covering expected costs through 2025
According to the 2017 annual report, total liabilities had increased by approx. 50 % and total assets by 45% over 2015. 75% of total liabilities were categorized as 'miscellaneous current liabilities'. Long term debt represented 12% of total liabilities, before accounting for the planned debt issuance
Share price has dropped by more than 50% between the 2015 equity issue announcement and August '18 but the consolidated results for 2017/2016 appear to tell a different story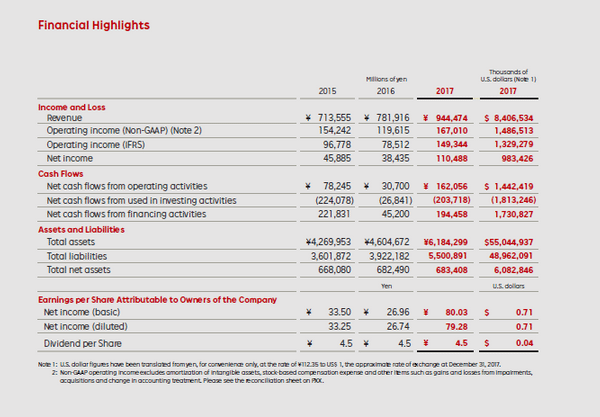 Open questions
By 2017, Rakuten continued to lose market share in a neck-to-neck race with Amazon Japan, holding on to only 20.1% of the Japanese online shopping market it once dominated (Amazon : 20.2% Japan External Trade Organisation estimate). The gloom of equity analysts may be warranted with Euromonitor statistics pinpointing an even sharper slide to 18.5%, with 23% for Amazon
Based on non-GAAP 2018 quarterly reports, domestic e-commerce revenue, the largest segment of Internet Services (55% of the category for the first semester) has remainded a weak performer in Q1 and Q2, growing at rates which, by e-commerce standards, remained unspectacular (8.8% and 6.8% year-on-year in each quarter)
Operating income of the e-commerce segment has dropped significantly by 8.3% (Q1-2018/Q1-2017) and 19.1% (Q2-2018/Q2-2017)
Company quarterly data - Pininvest analysis
JPY in bn
YonY Growth
Total Cons.(adj.)
Internet Services
FinTech
Internet Services / Tot.Cons.
FinTech / Tot.Cons.
Q1 - 2018
Revenue
14%
241.9
173.5
90
71.70%
37.20%
Operating Income
-27.40%
31.8
14.6
20.6
45.90%
64.80%
Q2 - 2018
Revenue
18.50%
270.3
189
105.2
69.90%
38.90%
Operating Income
83.10%
58.4
38.9
24
66.60%
41.10%
Also, the spectacular reversal of fortune in the segment titled 'Other' of Internet Services – with a gross margin going from nil to 50% in a single quarter - rebalancing the operating income contribution of the category as shown – would merit more than a sweeping statement of strong growth in Rakuten Brand Avenue, Books and C2C business (refering presumably the 'other Internet Services')
But we believe an evaluation of the distinctive traits of the Japanese digital markets and of the strategy followed by Rakuten to address its own weaknesses and to invest in its growth opportunities paints a more nuanced picture, to be covered in our follow-up note