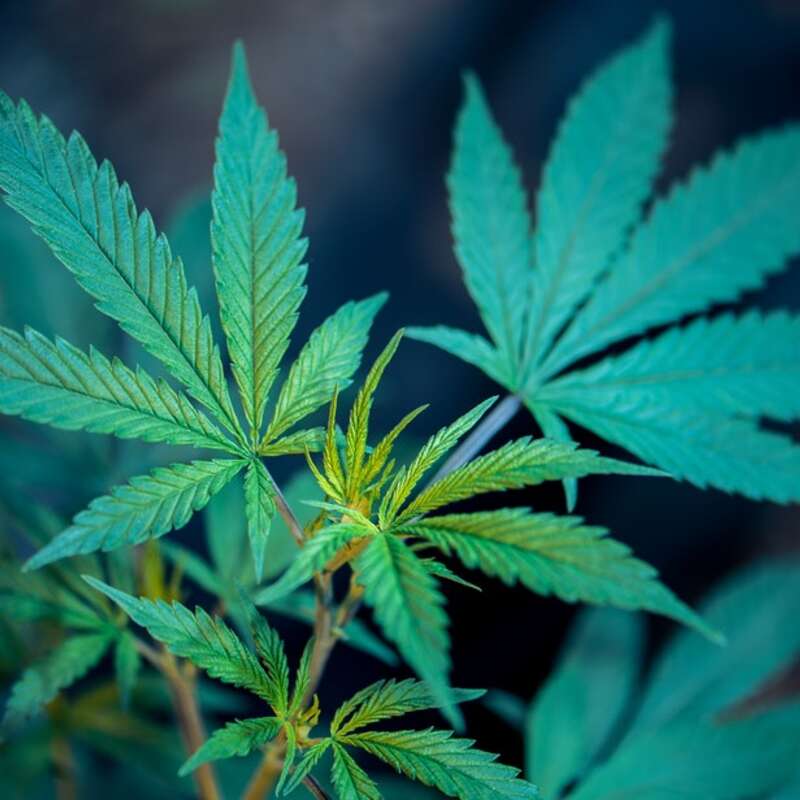 Robinhood Series – Cannabis
The popular Robinhood platform has gained strong following amongst young investors with its mobile app and free trading features
Building on awareness of price momentum of some stocks, Robinhood might encourage investors to 'jump on the bandwagon' and in some cases, this might be quite good but not always...
Our series will provide some background information and focus on the inherent weaknesses - or the strengths - of some top industries and companies favored by the Robinhood investment community
Every Pininvest factsheet is supported by a theme listing companies of interest, with up-to-date pricing, performance & risk ratios, and fundamental data
Visit the theme Cannabis Meanderings
Facts in brief
Only 5 Cannabis companies are listed on the Robinhood 100 most popular stocks, which is suggestive of some healthy skepticism on the part of the Robinhood investor community
Aphria asset
Cronos asset
Published in July '19, the report A cannabis high…really ? threw cold water on the hype which followed legalization of recreational marijuana sales in Canada and in some other countries (such as Germany)
Momentum however still seemed to be on the side of the advocates of cannabis
A 20% (and more) run-up in share prices followed the vote on the Marijuana Opportunity Reinvestment and Expungement (MORE) Act in November '19 by the U.S. House of Representatives Judiciary Committee (24-10), in favor of removing marijuana from the Controlled Substances Act, which would make cannabis legal throughout the U.S.
Story telling has pretty much been deflated in the corridors of Washington since…and the Act has not come to a full House vote yet, to say nothing of the Senate
Talk about a September '20 vote by the House, disclosed by ever-hopeful cheerleaders, should, once again, be viewed with skepticism


Looking forward
A close look at the broad selection of cannabis-related stocks on Pininvest suggests some forward-looking guidelines for investors
The small sample of 9 stocks with positive performance over 12 months (out of a total selection of 38) has one or more features in common
vertical integration – resting on a strong distribution network, focused on regional presence (Nevada for Planet 13 , Massachusetts-based Curaleaf or Florida for high-flying Trulieve ) before expanding nationally
focus on the medical marijuana segment (Corbus Pharmaceuticals Holdings , Arena Pharmaceuticals , Trulieve again or GW Pharmaceuticals included in the selection, although GW faltered very recently
picks, shovels & finance – meaning the suppliers of production equipment and consumables (Scotts-Miracle Gro , Schweitzer-Mauduit ), finance (Innovative Industrial Properties ) and an e-commerce platform (Shopify )
What now ?
At a glance, the fundamentals of the cannabis companies supported by the Robinhood community are disappointing
The 12 months rolling accounts (quoted in US dollars) - June 30 '19-June 30, '20 - computed on the 'Financials' tab of our Asset Infos page - show straighforward year-on-year results, and not quarterly data - and they do not look attractive
Sluggish sales and costly operational expenses (production and distribution) explain the large losses on operations (Operating Income)
The slice of Non-Current Assets (which should be essentially land and equipment) in 'Intangibles' (from 50% up to 80% of total), presumably a valuation of brand names (?), would need to be explained...
On the whole, the cannabis companies seem to have been riding high in 2019, determined to scoop up large market shares in the U.S. in a hurry, in the mistaken belief that political momentum was on their side. Large investments a year ago for that purpose bring about a steady stream of heavy losses which will continue to pester the firms
Of course, true believers will argue that the legal framework will be transformed in short order, because politics will take the demand of liberal society into account
In other words, it is a gamble on a possible bipartisan Congressional majority in favor of cannabis liberalization and on a broad mandate, including recreational consumption of marijuana
A lot to ask for...hope springs eternal...
How to side-step the confusion
While the argument for liberalization has merit, a two-tier investment approach makes sense until things are sorted out...
Track preferred cannabis stocks with the pininvest 'bookmark' tool (1mn registration required) and be ready to jump in when the politics clear - and the stocks start looking up (say +10/15 % would be a buy signal)
Consider investing today in some of the companies with winning strategies since 12 months (as listed in the 'Looking Forward' selection above)

the vertically integrated firms are taking cautious steps to expand beyond their home market - the need for strong distribution networks looks like a safe assumption...today and tomorrow
supply of equipment and consumables remains, as we suggested in July '19, a safe - if hardly glamorous - investment strategy. In truth, who could anticipate the performance of Scotts-Miracle Gro , whose subsidiary, Hawthorne Gardening, ranks as the top supplier of hydroponic gardening products to the U.S. cannabis industry ?
Mostly common sense, really...