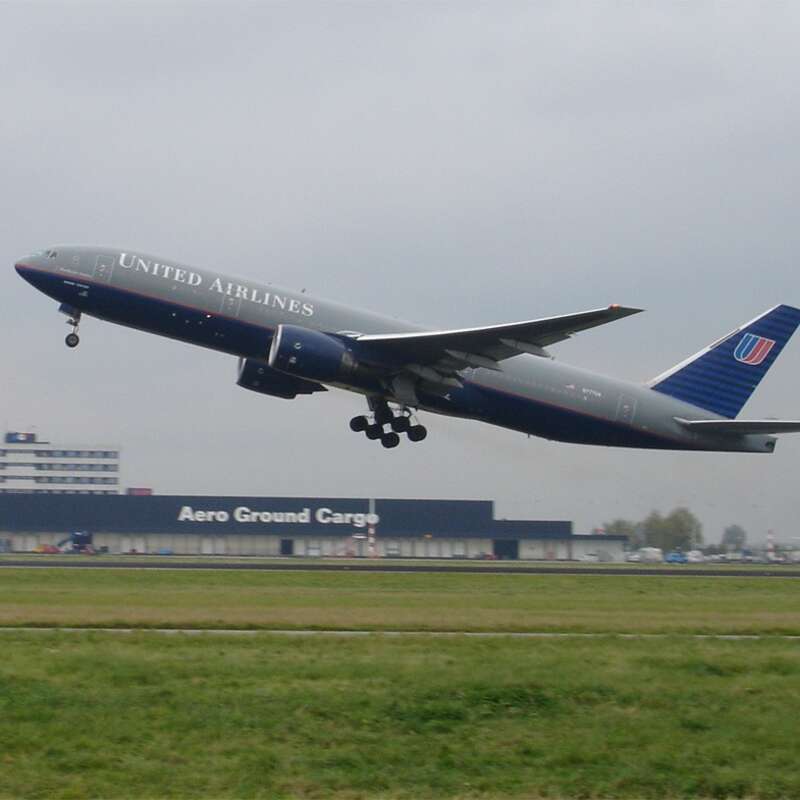 Robinhood Series – U.S. Airlines
The popular Robinhood platform has gained strong following amongst young investors with its mobile app and free trading features
Building on awareness of price momentum of some stocks, Robinhood might encourage investors to 'jump on the bandwagon' and in some cases, this might be quite good but not always...
Our series will provide some background information and focus on the inherent weaknesses - or the strengths - of some top industries and companies favored by the Robinhood investment community
Every Pininvest factsheet is supported by a theme listing companies of interest, with up-to-date pricing, performance & risk ratios, and fundamental data
Visit the theme Airlines and Airport Services
Facts in brief
Airlines worldwide are in deep, deep trouble
The chart published by IATA (the official airline organization) on July 30, 2020 tells the whole story
The key metric of revenue per passenger has collapsed and will not get back in line any time soon
Revenue for the industry is estimated to drop 'a little more' than 60% for the full year 2020 over 2019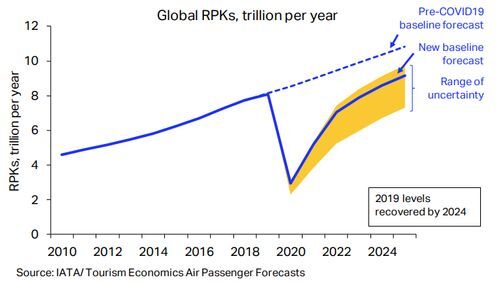 The point is
international passenger traffic fell close to ZERO from March on and stays dismal while domestic flights have picked up some (depending on the region and virus spread) – although revenue per passenger in North America remains more than 50% lower in June (compared to June '19)
For investors today, the key question is if business gets back to normal soon and the answer is NO
The IATA charts projects recovery at 2019 level in 4 years – 2024 – at best and the 'range of uncertainty' set by the industry forecasters' leaves room for more bad news after 2024
This is why the airlines scramble for cash to tide them over, the numbers are huge and American Airlines is the posterchild of the industry
second quarter net loss (not accounting for governement support with the Payroll Payment Program of $1.8 billion) is $3.4 billion
in the same quarter, $ 3.6 billion was raised in common stock offering, convertible bonds and secured bonds – lenders secured the trade mark name of American Airlines, the aa.com web site and airport landing slots at LaGuardia Airport and at Washington's Reagan National
what remains under shareholder ownership is unclear (assuming part of the fleet is in fact leased airplanes)...
All told, the quarter has landed American in negative shareholder equity territory – Check the financials tab of Asset Infos for details
What is next for American Airlines...?
With total long-term debt of $ 40.7 billion, additional lending does not look promising
If – BIG IF – the company manages to survive another quarter with radical steps to reduce costs and bolster liquidity, will it be enough to save the company quarter after quarter and what exactly will be left for shareholders?

Competition – also listed on Robinhood 100 – all have stronger balance sheets, giving the companies some time to adjust but hardly enough for the long stretch
They may be betting on the demise of American and – more probably still – on support by the U.S. government for the long haul (aka by the taxpayer…)
Up to date charts and fundamental asset information tabs are on pininvest links below
Conclusion
It might be best to stay away from airlines
American Airlines is an extreme case and a tragedy unfolding
Sector rotation may favor the airline industry in the short run, as some very strong segments (such as specialized software of late) are sold off for reinvestments in laggards, in the hope of scooping up a quick profit
These trades are like 'treading water' on very shaky - or non-existent - fundamentals, taking on a lot of risk for an uncertain return ...
There are plenty of better trade-offs in the market...
If you insist on investing in the industry...
An investment in airports and airport services might make sense - check our take on investment opportunities in the segment, published on Aug. 17, '20
As for the airlines, exposure to international routes will remain more risky for now - leaving domestic airlines with the strongest balance sheets for consideration...Bookmark your preferences on pininvest and track stock price before investing !
Berkshire had sold part of its Delta and Southwest Airlines shares by April 3 and the firm's entire holding in the US airline industry by May 2