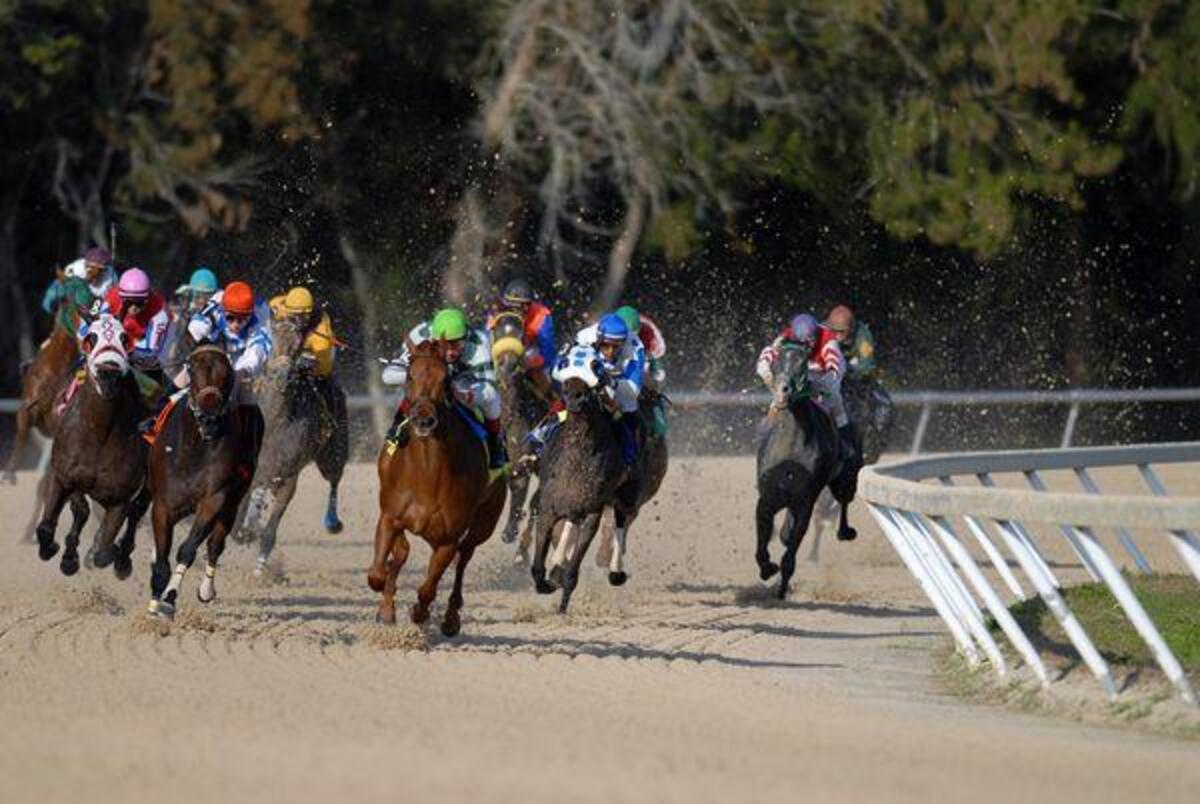 South East Asia - the 'Jewel in the Crown' of another Empire ?
In the absence of American companies, Internet-based Chinese commerce carries weight as facilitated cross-border transactions are more intimately embedded in closely knit value chains between Chinese and South Asian businesses
Our review of South East Asia Internet commerce penetration relies essentially on a May 2016 report commissioned by Temasek, the Singapore sovereign fund and by Google, predicting a $200 billion Internet based economy for the region by 2025
To our knowledge, this is the most reliable overview of market potential in Indonesia, Malaysia, the Philippines, Singapore, Thailand, and Vietnam
The authors took care to stress the breath of data sources (Google proprietary data, Temasek VC and start-up activities, expert interviews with start-ups, bank analysts, VCs and industry specialists)
According to a December 2017 report update, the tremendous growth projected for the main segments appears on track as the regional Internet-based revenue is expected to accelerate, hitting $50 billion at the end of 2017, driven by growth above projections, especially in e-commerce, on-line media and in ride hailing
E-commerce in Indonesia, a spring board for Alibaba
As share of total retail, e-commerce is slated to grow in South East Asia (SEA) from 0.8% ($5.5 billion) in 2015 to 6.4% ($88 billion) in 2025 - $10.9 billion have been reached in 2017, outpacing the 10-year trend (10-year CAGR 32%– actual growth rate 16-17 : 41% per year)
Indonesia is expected to represent 52% of ecommerce in 2025, in line with its large population – increasing from $1.7 billion to $46 billion as the middle classes expand, internet access improves and tier 2/3 cities with less organized retail benefit
With the acquisition of Singapore-based Lazada, the leading e-commerce platform in South East Asia, investing $4 billion in 3 successive stages since April '16 before taking full control in March '18, Alibaba has established itself as the dominant force in Indonesia as well as the Philippines, Malaysia, Thailand and Vietnam
With a June '17 minority investment of $1.1 billion in Tokopedia, the equally strong Indonesian e-commerce market place, Alibaba doubled down on the country, constraining the ambitions of its direct competitor, Tencent supported JD.com
Synergies between the 2 companies are forthcoming
the merger of Alibaba's logistics arm, Cainiao Network, into Lazada and access of merchants on the Tokopedia market place gives cross-border reach to consumers and products internationally for both companies
if the wide-ranging strategy followed by the company in China is any guide, Alibaba will build on the consumer finance and merchant loans initiated by Tokopedia with the expertise of Ant Financial, its vast financial affiliate
Integrating Alibaba cloud computing, data analytics and probably advertising, the fast paced growth of two companies beyond e-commerce, aiming at revenue streams today unaccounted for, seems a safe bet and a hurdle no competitor expects to match
Amazon, a possible contender, has launched in Singapore in 2017, with its Prime flagship but has had to compete against the full strength of Lazada (which acquired local Redmart grocery distribution in 2016) from day one…
Online travel
The online travel market (hotels, airlines and ride hailing) could grow 4x to reach $90 billion from $22 billion by 2025, growing at 15 percent per year
Hotels & airlines represent 85% of total (15% CAGR)
hotels revenue is expected to increase from $6.6billion to $36.4 billion
airlines revenue should grow from $12.5 to $40 billion (powered by the growth of low cost carriers and new entrants)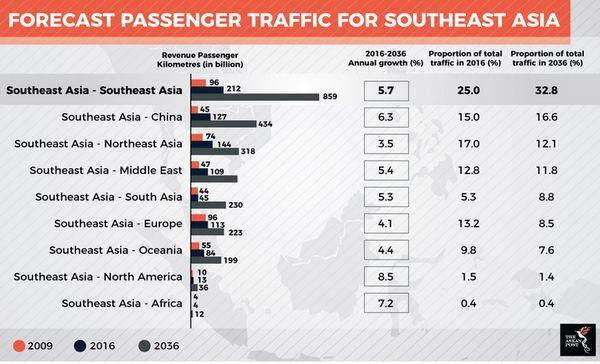 While travel between SEA countries is set to continue to dominate total air traffic, on the strength of a denser network benefiting second-tier cities, Chinese visitors which tripled in 5 years to 2016 are set to triple again
Accounting for domestic and Chinese airlines, more than 2,700 flights connect these countries with China every week and the strong showing of Chinese airlines on international routes will stay on track
Ride hailing
Ride hailing (Grab, Go-Jek) was expected to be growing from $2.5 billion to $13 billion (10-year CAGR 18%)
As of Dec. '17, this projection was vastly outpaced to reach $5.1 billion, a 2-year CAGR of 43%
Although blow-out growth in 2016/2017 led the Temasek analysts to increase the 2025 projection by 50% to $20 billion, at pininfos we want to stress that rides had become the (heavy) loss leader to pull ever more people onto the digital wallet payment of the deep-pocketed partner of the hailing companies, skewing demand in extreme ways
In its face-off with DiDi Chuxing in China, Uber recognized by December '16 that its playbook of subsidizing rides to gain dominant market share in the transportation market was not on the same page as the powerful shareholders of its competitor, Alibaba and Tencent, focused on e-commerce at large and market share in the Chinese payment system, at any price… DiDi took control, leaving Uber with a 17.7% stake in the company
The same act is playing out in South East Asia between deep-pocketed financiers ...
Grab, valued at $10 billion after (at least) 9 investment rounds, led by SoftBank , DiDi Chuxing, and more recently Toyota committing $1 billion (as well as Honda and Hyundai), has been broadening its hold in private cars, carpooling, and goods delivery combined with increasing investments in mobile-software research….As of March '18, the company also took control of Uber's South East Asia operations, in exchange for a 27.5% stake in Grab
As sole challenger in the SEA region, Indonesia's Go-Jek raised $1.5 billion in Series E funding through investors like Google , JD.com , Meituan and Tencent, valuing the company at $5 billion with entry in Vietnam (per Aug. 1, '18) – where Grab claims to be present in 39 cities, and plans to expand in Thailand in September and in the Philippines later in 2018
Whether Go-Jek can establish a durable presence in the face of looming price wars (subsidizing rides and attracting riders with bonuses) while DiDi will rely on a now profitable Chinese market will be seen…
Online media
Online media — games and advertising — have been projected to grow from $4 billion to $20 billion in 2025, an 18% CAGR, actually reaching $6.9 billion by 2017 at a 2-year CAGR of 36%
Online ads ($ 2.1 billion in 2015) are projected at $9.9 billion by 2025 (10-year CAGR of 17%) with Indonesia and Thailand at the top
Key growth factors have been identified in the steady increase in internet usage leading to increase in total time spent online by consumers and better alignment in ad spending benefiting the Internet platforms (39% of total ad spend in 2025 vs 16% in 2015) and time spent by consumer per channel
Gaming ($1.6 billion in 2015) is projected at $9.6 billion in 2025
Key growth factors supporting each other are the revenue per gamer ($6 in 2015 and $21 in 2025), mobile gaming (from 53 to 75%) and number of gamers (increase in smart phone users and 72% of phone users are gamers) as well as GDP / capita growth (all countries except Vietnam surpassing $3000 per year)
Compared to Alibaba's foot print, the investment strategy of Tencent appears modest, with commitments estimated at $2 billion since 2015
The focus on games and news content includes the region-wide game distributor SEA Group of Singapore , Thailand's firms Sanook and Ookbee (news and other content) and Kakao Games of South Korea. Tencent's 35% stake in SEA, which attempts to model itself on Tencent by combining on-line games, e-commerce and digital financial services, has been marred by losses exceeding total sales throuhg Q1-2018
Tencent's caution may signal the exceedingly high cost of e-commerce business in countries where neither the existing middle class, nor the available infrastructure are on par with China's
Although roadblocks are to be expected (SEA's poor results to wit), the focus on distribution of games and content (Tencent's core business) could secure a stronghold for future expansion, as the markets mature and the strong growth pattern of 2016-2017 may well accelerate Tencent's commitment
Investment rounds to which Tencent committed in Go-Jek, the Indonesian ride-hailing firm expanding into transportation, food delivery, logistics, and payment - the latest of which raised $1.2 billion (May '17) and $1.5 billion (Jan. '18) - seem to close the ranks between partners sharing financial interests and technological expertise
Adversarial clubs
Drawing red lines, the club members leave no doubt about their global ambition
Global equity firms KKR, BlackRock and Warburg Pincus, sovereign fund Temasek and Indonesian conglomerates (Astra International and Djarum Group's PT Global Digital Niaga) - Tencent, Meituan-Dianping, JD.com, Samsung Venture Investment and Alphabet (Google) in one corner
Alibaba and its affiliate Ant Financial along with Softbank in the other corner
Their global ambitions, stretching beyond South East Asia, will be discussed in a follow-up note
Articles on e-Commerce, Mobile Transactions and Data Wars
Commerce deserves careful scrutiny as the advance scouting party of a much larger enterprise, the vast infrastructure project staged and controlled by China's Belt and Road Initiative
Building on the strength of its market place, Rakuten is broadening the international reach of an eco-system of users of digital travel services, finance, IP communication and data driven merchant marketing advisory
The size of India's population (1.35 billion), the number of Internet users (34% of total population - 459 million) and mobile payment expected to be worth approx. $33 billion in 2018, form a unique challenge for e-commerce distribution
3 more articles ...