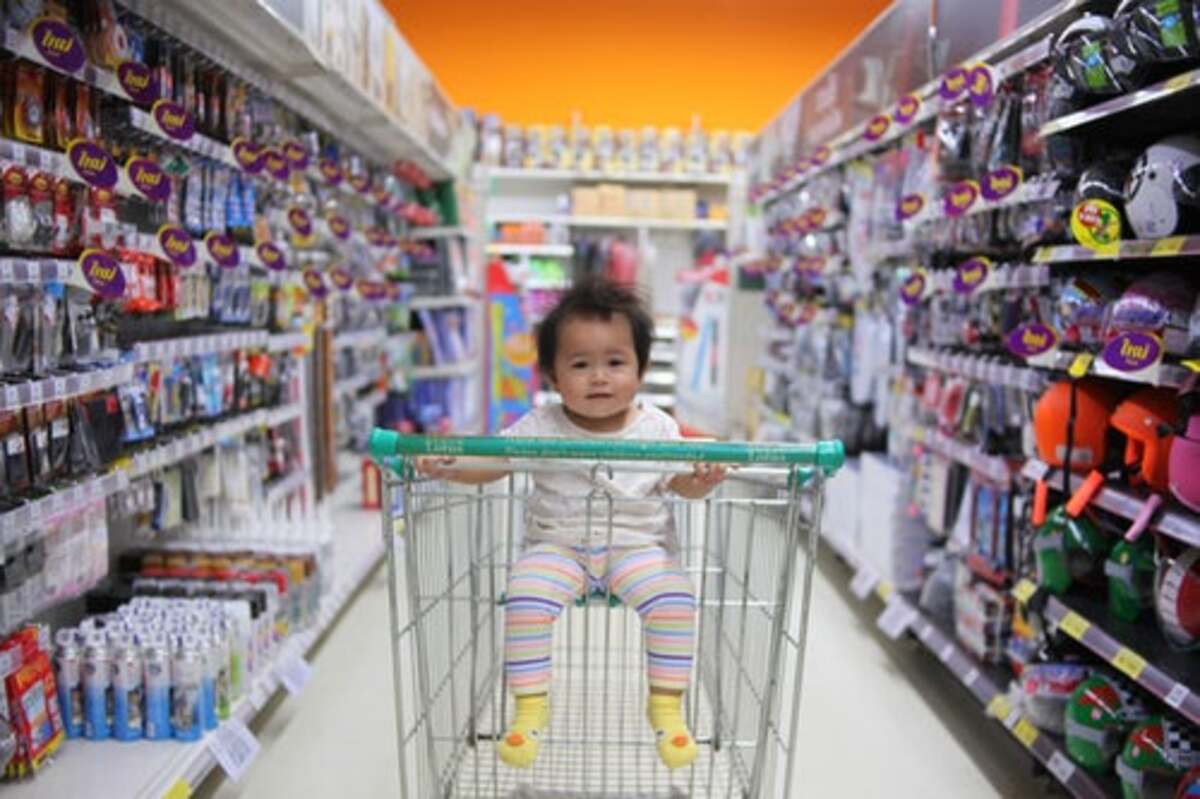 Another day, another icon in America's kitchen biting the dust or so it seems …
Ms Morrison's abrupt departure from the Campbell Soup Company after a 7-year tenure as CEO feels a bit like pandering to Wall Street analysts
Confronted with the long term disaffection of the consumer for tinned- and boxed-foods, Ms Morrison and her management chose to join the ranks of the 'new age' believers by acquiring a string of companies purporting freshness and organic farming
Bolthouse Farms (baby carrots and refrigerated juices – 2012)
Plum Organics (for children - 2013)
Garden Fresh Gourmet (n°1 brand in refrigerated salsas - 2015)
Pacific Foods (organic broth and soup - 2017)
The goal pursued by the company is aligned with a significant shift in consumer expectations; organic food is today an $11bn category, growing at a compound rate of 15.7% over the past 4 years
Still another - March '18 - major acquisition of snack maker Snyder's - Lance for $6.1bn, including debt, will have been the largest ever for Campbell's and an effort to comfort the company's standing in the higher growth $89 billion U.S. snacks category, which had a compound rate of nearly 3 % over the past 3 years
Neither were a number of internal company growth initiatives ignored, with organic versions of classic Campbell's soups and "Well Yes" soups made with trendy ingredients like quinoa
All this seems to be coming to naught…
But although muttering about 'faulty execution' on past initiatives, marking a new 'sense of urgency', putting 'everything on the table', there being 'no sacred cows', the company does not throw any light on the conundrum facing all the American packaged food companies, including Kellogg , General Mills , Mondelez International Conagra Brands and Hershey …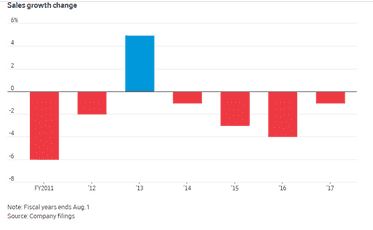 Without detaining any privileged information on the company's intentions, we believe a potential (and existing) investor might want to consider the following inflexion points
The acquisition strategy of Campbell's has extended the company footprint in a number of key growth markets (wellbeing, organics, snacks) and should not be reversed
To correct the integration process of the acquisitions, the fundamental nature of these new businesses needs to be better recognized, differences from the Campbell culture appreciated and the organizations fitted accordingly
The opposite seems to have happened – in case of Pacific Foods, naming a Campbell man as general manager – in case of Snyder's Lance, one of 6 top managers named in the March 26, '18 press release for new 'Campbell Snacks' division comes from Snyder's – one wonders where the managers of these successful businesses all went
The integration has possibly been a cost-cutting exercise aimed at wringing savings out of hoped-for synergies, a proper approach if – and only if – clear divisional lines have been drawn to account for the specificities of the different businesses
Well-being, fresh and organic foods belong to a world of their own, with its supply chain, its product development, its marketing & sales division, and its cost structure
Packaged foods, the Campbell legacy, may in some cases allow for overlapping cost savings, as long as they remain a second order of priority, once the divisional divide has been successfully defined and strong managers in charge on both sides
Packaged foods do have great challenges
The company, quoted by a May 18 Wall Street Journal article, "pointed out that its soup sales were down 1.9% over the past year while rival brands were up 3.8%, and private-label soup sales were up 11.2%"
The loss of promotional sales at Walmart in 2017 (an account representing 20% of Campbell sales) was a symptom of a continued inability to compete efficiently in the company's core product, although productivity improvements have been significant (with 5 factories closed and 2 000 jobs eliminated since 2011)
In summary,
Clear divisional lines could be drawn, setting apart the specific business of fresh and organic foods with managers experienced in that field (not issued from Campbell)
Packaged foods could be run as a lean – alone standing business – with a focus on automatization induced cost savings, marketing & brand management, and direct volume-based distribution
Functions at head office might well be focused on corporate governance (incl. relations with key customers) if operational decisions can be fully transferred to strong divisional heads
The future will tell if Campbell's has a fighting chance (as we believe it does)
Articles on Consumer Staples, a troubled partnership
The challenges in acquiring a business often force radical restructuring on the acquirer to retain top talent and mesh diverse ranges of expertise. Proper choices of diversification at Campbell's but poor execution : a well-worn story...What is new ?
Confronted with the long term disaffection of the consumer for tinned- and boxed-foods, the acquisition of a string of companies purporting freshness and organic farming has disappointed ....
In discussing Rubbermaid, once a proud and 'best known' American brand, an uncompromising stand against powerful retailers is almost expected
3 more articles ...