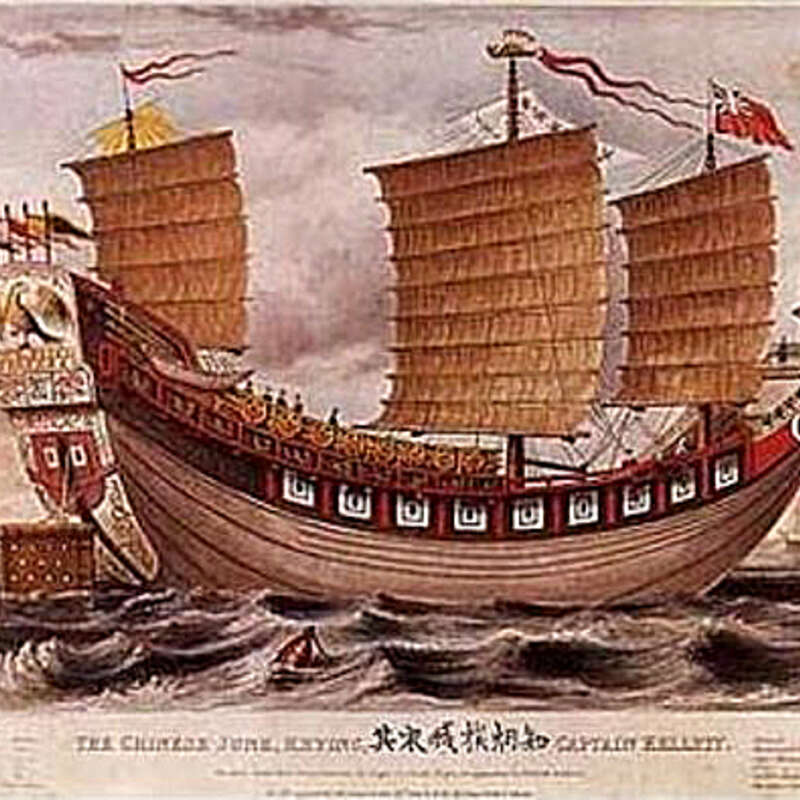 Pin-insights
Tencent is today a gaming, social network and payment behemoth with a market cap of $450 billion
On the strength of its QQ and Weixin social network (as WeChat is known in Mainland China), interacting with players for new releases, Tencent videogames gained a huge following of 500 million Chinese players (and maybe more)
By constant renewal, building on its ubiquitous payment app and its popular mobile games, Tencent's market share of more than 50% gaming revenue in China, (followed by NetEase at an estimated 30%) is an almost unscalable moat
Except by the Chinese regulator...
***
The push in China for a more conservative game policy, tuning down violence (!) and constraining marketing tactics and monetization targeting young gamers, has probably been spearheaded in the highest ranks of the Chinese Communist Party
With severe limits on license approvals for game monetization since March 2018, Tencent has had to rely on its existing game portfolio for the past 12 months, with some of its key properties, PUBG (Player Unknown's Battlegrounds) and Fortnite multiplayer games, still on hold for commercial distribution
By the numbers, as has been widely commented, Tencent's bottom line has been affected by the weak performance of its main profit engine – games
Online games revenues are part of Value Added Services (VAS), which include both decreasing PC client games and upward trending smartphone games
But the category also includes social network services, mainly digital content services (such as live broadcast services and video streaming subscriptions)
in ¥ and USD in billions (rounded numbers)
Tencent Revenue in ¥

Q1-18

Q2-18

Q3-18

Q4-18

Value-added

Services

46.9

42.1

44

43.6

Online

Advertising

10.7

14.1

16.2

17

Others (1)

15.9

17.5

20.3

24.2

Total Revenue

73.5

73.7

80.6

84.9

approx. 0,14 USD / ¥

Total Revenue in USD

10.6

10.6

11.7

12.7
(1)Tencent's revenue for its payment solutions, financial services and cloud services businesses are classified as "others"
The drop in Value Added Services (VAS) has been brutal in Q2-2018 as the company had to come to terms with the new regulatory environment
With games representing approx. 60% of VAS revenues as reported, the drop can be estimated at 12%, against the strong growth of the segment over past years
Actual trends are further complicated by the inclusion of 'social network smartphone games' in game revenues reported for Q4-2018 (it is not clear whether this was the case previously)
With single-minded attention paid to segment margins, stock market has discounted the share price sharply through Nov. 2018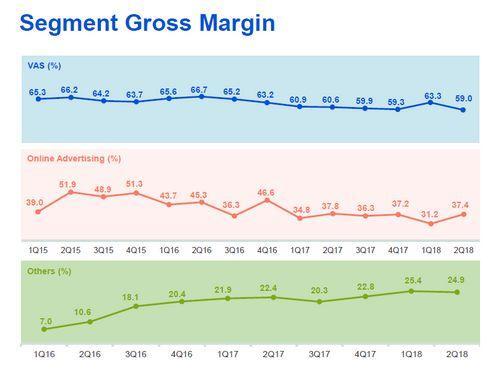 This is not to suggest Tencent has not actively pursued diversification - and succeeded in spectacular fashion
Total revenue has almost tripled between 2014 and 2018 and the share of VAS has dropped from 80% to 56% - no mean feat...
Tencent Revenue in ¥
2014
2015
2016
2017
2018
Value-added
Services
63.3
80.7
107.8
153.9
176.6
VAS / Total Revenue
80,2%
78,4%
71,0%
64,7%
56,5%
下半场 (Second Half of the Internet)
Of course, investors still have every reason to concentrate on game revenue falling to 36% of total revenue in Q4-2018, compared with 45% a year earlier
Stop-gap measures have undoubtedly been implemented
Inclusion in the games count of 'social network smartphone games' (presumably mini-apps on the Weixin network)
Boosting advertisement revenues (increased by more than 40% in 2018 – a growth concentrated on the last 3 quarters, since March….). Tencent had been reluctant to expose its social networks to advertisement overload amid concern about potential user backlash...a difficult balance act
But investor attention should (and probably will) be concentrated on a strategic shift, marking a watershed moment for the company
Expanding games presence overseas harnesses proven company strengths, presumably by giving priority to Asian markets (25% of world games revenue in 2018, according to Newzoo). Besides the fact that Tencent set no clear international target, short- or medium-term, we note that market penetration in China relied strongly on the company's social networks : the strategy may be difficult to repeat abroad
A focus on services to business clients appears more promising by positioning the company for growth in the long term
As explained by Matthew Brennan in his insightful Oct. 2018 presentation of Tencent, the 'Second Half of the Internet' refers to the transition away from mobile consumer internet usage, an ecosystem close to maturity, while expanding Business-to-Business digital services are gaining traction
In a broader sense - Tencent is likely to back off its core business of gaming monetization, while the redirection of digital technologies (AI, big data and cloud computing) lines up with the expectations of the authorities
The 'strategic upgrade' - a company-wide restructuring - announced in September '18 - might turn out to be a momentous transformation
To wit,
"As an Internet-based technology and culture company, technology is Tencent's most solid underlying infrastructure" quoting Pony Ma, Tencent's CEO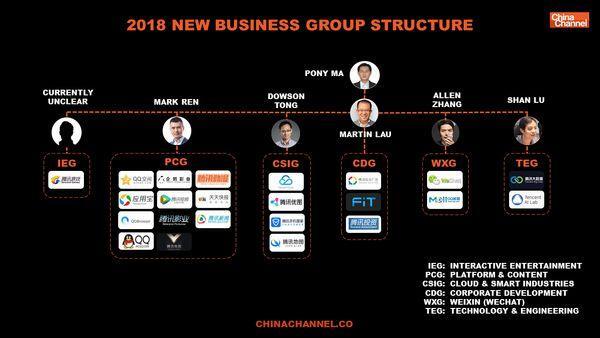 With the new organization, the battle lines are effectively drawn in China's competitive markets
With PCG, Consumer contents are brought together with the platforms – facilitating data sharing in a competitive bid against the new challenger, ByteDance
The Cloud and Smart Industries Group (CSIG), pivoting towards business services, will go head-to-head with Alibaba , which is backed by long-standing relationships on its commerce platforms
But the singular status of IEG, Interactive Entertainment, in the new architecture must not go unnoticed
Losing part of its organizational importance with the transfer of Tencent Animation & Comics, Tencent Pictures and Esports to 'Platform & Content Group', IEG is down to a single division – online games
In a very broad sense, Tencent shares with its most direct competitor on China's social networks, e-commerce giant Alibaba, the challenge laid down by the central authorities - putting their technological nous at the service of Chinese business
We hope to discuss the potential implications in our follow-up report