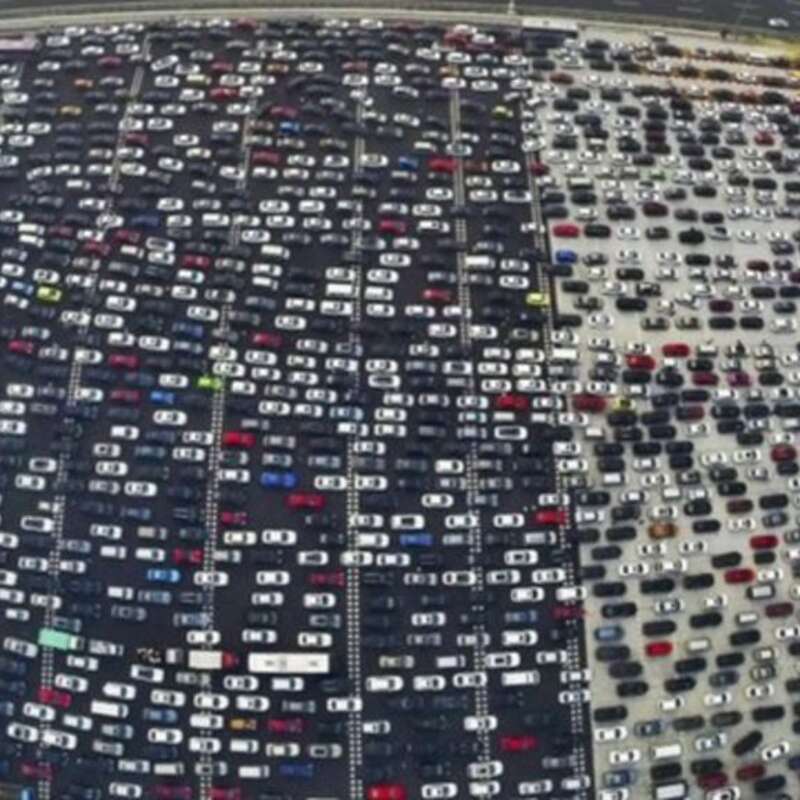 [updates Feb. 22 2021]
Quoted by ZeroHedge, GLJ Research listed 13 price cuts on Tesla models across the world for the past month alone and the price drops on Asian markets stand out
Japan down 16% on Model 3 SR+ and 24% on Model 3 LR
China down 19% on Made-in-China (MIC) Model 3, 30% on MiC Model Y and 27% on MIC LR Model Y
Seeking to grow volume - if not market share with the onslaught of a growing number of EV alternatives - Tesla does not look any closer to bridge the gap between its growing production capacity (as discussed in this note) and demand
***
Never losing a beat, Elon Musk has put his reputation on the line with a $1.5 billion bitcoin investment which, as of this writing, is likely to realize a profit of $1 billion for his company, a windfall which is very welcome for a perennial loss-making manufacturing activity. Contrary to some sloppy (or wishful) news articles, the company only ever made a 'profit' by selling regulatory credits. Credit must be given to whom it is due with great tactical insight
***
Baillie Gifford, the UK fund provider, Tesla's largest external investor a year ago (7.7% of Tesla shareholding) and the perennial bull which showed remarkable persistence throughout the exceptional run of Tesla, has been cutting its holding by 50% and more across all its funds (dropping to 2.8% as of Dec. '20), except for one, although its managers still express full confidence in the prospects of the firm
***
As reported by Japan's Nikkei, under the headline 'Tesla and Musk risks wearing out China welcome over quality fears',
Tesla's executives in Shanghai and Beijing have been summoned to meet with China's market regulator and four other central government departments over customer complaints including unusual acceleration, battery fires and problems with updating the cars' software...
—Nikkei, February 9, 2021
Our note (see below) discusses extensively the success encountered by Tesla in China and the very ambitious build-up of the local manufacturing facilities, with full support by the Chinese authorities. The capacity increase assumes further growth in sales in China, which looks farfetched if the strong showing of NIO and Xpeng asset, direct Tesla challengers in China, and other domestic manufacturers is credible
Quality crisis could prove destructive for Teasla' white-shoe reputation in China
...all the more concerning because growing volumes in China are indispensable to approach global volumes targeted by Elon Musk for 2021
[end of updates Feb. 22 2021]
as published Feb 2, 2021
With Tesla's fourth quarter, announced Jan. 27, the company offers insights about its full-year 2020 achievements and the challenges waiting in the wings for 2021 – to say nothing of the sky-high expectations built in the 700% increase of the share price last year
With year-on-year increase in unit sales, Tesla magic has been on show and global sales of close to 500 000 cars is remarkable
However, the company still relies on the sale of regulatory credits to compensate for deep losses on car manufacturing and, as should be expected of a budding and politically sensitive industry – electrical vehicles – governmental action in each of the key markets, the U.S., China and Europe, fosters unpredictability and imbalance
Rather than paint an enticing future for Tesla, by claiming ownership of the EV market the company brought mainstream, we argue that official policies around the world broaden the mid-tier of affordable EVs, which will deprive Tesla of some of its unique cachet and of all of its regulatory benefit...
Understandably, Tesla enthusiasts expect the firm to remain ahead of the curve with advanced software, self-driving and robo-taxi fleets - and indeed, Tesla has already suprised more than once ... but our follow-up report "Show me ... the R&D" will attempt to show how most of the firm's competitors are deeply committed to R&D with the ambition to bring a signifcant contribution in these areas as well
Sticking to sales, profits, production capacity and worldwide demand for now...
The U.S. credits…while they last
Up to 2020, Tesla has been the only game in town in its key market, the U.S., where the credits allocated to Tesla for free – on basis of its zero-emission record – could be sold to the car manufacturers compelled to stay in line with their regulatory - mandated American emission target
Properly accounted for, but somewhat confusingly, regulatory credits are classified by the company as 'Revenue' a.k.a. sales, an approach usually reported as such in the news, while the credits actually generate a 100% profit falling directly to the bottom line
The pure profit generated by these 'costless' sales has been the single factor insuring the firm's profitability as shown in our update recap, published in "Tesla, avant-garde or posterchild" and including Q4-2020
unaudited
net income (2)
reg.credits
auto.income
by quarter
ending
$ millions
$ millions
$ millions (1)
Q3-2019
Sept. 30
143
134
9
Q4-2019
Dec. 31
105
133
-28
Q1-2020
Mar. 31
16
354
-338
Q2-2020
June 30
104
428
-324
Q3-2020
Oct. 31
331
397
- 66
Q4-2020
Dec. 31
270
401
- 131
(1) auto. income = automotive revenues
(2) net income attributable to common shareholders (GAAP)
Instead of representing 4.3% of sales in Q4-20, the credits actually compensated - again - a straight loss in auto income ($131 million) on the basis of 'Net Income attributable to common stockholders (GAAP)'
Over the full year, 2020 shows marked improvement over the previous years but hardly enough to be profitable, ex-credits
| unaudited | net income (2) | reg.credits | auto.income |
| --- | --- | --- | --- |
| Year | $ millions | $ millions | $ millions (1) |
| 2016 | -675 | 302 | -977 |
| 2017 | -1 962 | 360 | -2 322 |
| 2018 | -976 | 419 | -1 395 |
| 2019 | -892 | 594 | -1 486 |
| 2020 | 721 | 1 580 | -859 |
(1) auto. income = automotive revenues
(2) net income attributable to common shareholders (GAAP)
On 'non-GAAP' basis, which usually picture accounts in a light favored by firms, and for the entire year 2020, the regulatory credit ($1 580 million) still represented 80% of the net income (non-GAAP) of $2 455 million
Tesla fully acknowledges that the credits are a regulatory benefit which will be whittled down over time as EVs by legacy car manufacturers will bring their emissions in line, making credits less and less necessary...and less valuable
How quickly Tesla's competitors will dispose of credit purchases as they reach regulatory compliance on their car fleet (without any need for compensatory credits) is the single most important question in terms of the firm's profitability
New American regulatory initiatives to subsidize EV purchases (by reinstatement of the federal income tax credit) or to further impinge on internal combustion vehicle sales could favor Tesla as well as other EV manufacturers but, by broadening the EV market, could support the mid-range tier more than luxury brands such as Tesla
This is precisely what is happening in Europe....
A double-edged sword in Europe
Regulatory sting has been on display in Europe and Tesla has suffered most – going from solid domination in the absence of competition to relative minnow
With blow-out EV sales (+ 137% and 1 395 000 units), Tesla's sales in Europe of 98 995 units were down in 2020 to 7% (Tesla estimates by Troy Teslike)
The sting rests in the structure of European incentives
Severe fines for car makers whose fleets don't meet new emissions targets have fired legacy car manufacturers with a sense of urgency
Volkswagen , the world's largest carmaker, will pay more than €100 million in fines after narrowly missing strict EU emissions targets in 2020, despite launching its flagship electric vehicles during the year.
Generous incentives for buyers to trade in their internal combustion cars (ICE), are combined by favorable car tax exemptions or reduction - such as...
In Germany, buyers can save up to €9,000 ($10,940) on purchases of new electric vehicles. France offered incentives of up to €7,000 in 2020, but will trim that down to €6,000 in 2021
In the Netherlands, a subsidy of €4,000 for the purchase of new electric cars with a list price of between €12,000 and €45,000 and a minimum range of 120 kms was announced in June and the budget line depleted within 8 days…


While the incentives are a maze of incentives across Europe, tax advantages and non-monetary benefits, all the regulatory initiatives point toward mass-market acceptance – aiming at volume adoption of medium priced cars
Support of EVs as a category at any price point has been implemented by Norway with a mix of tax incentives from all non-recurring vehicle fees, including purchase taxes, and 25% VAT and exemption from the annual road tax, all public parking fees, and toll payments, as well as being able to use bus lanes
Because Norway started the journey to full-electric early, with active support by the government since the 90's, the market share of electric cars in Norway increased to 54% in 2020 from 42% the previous year, according to data published by OFV registration. When hybrid vehicles are included, the share of electrified vehicles hit 83% last year
By starting to whittle down the menu of advantages little by little, both in taxes and in non-monetary incentives, Norway foreshadows the future of European EV markets, where multiple car manufacturers compete on quality, marketing prowess and brand positioning…as they always did
In China, we will be Norwegians too
China is another front-runner in EV adoption, as discussed extensively in "Master of the (car) universe", with the 'New Energy Vehicle' (NEV) policy introduced in 2017
The target of 2 million electric cars, plug-in hybrids and green alternatives such as fuel cell vehicles by 2022 still appears quite achievable from 1.33 million in 2020 and an expected 1.8 million in 2021 (out of a total cars sales of 25.3 million in 2020)
As a newcomer, Tesla's achievement on the Chinese market is quite noteworthy
The firm's Shanghai factory was built in just one year (2019), a record
With sales of 148,349 units (estimates by Troy Teslike), more than 90 % locally manufactured (according to the China Passenger Car Association (CPCA), via Moneyball), Tesla ended the year with an 11% market share, on the strength of Model 3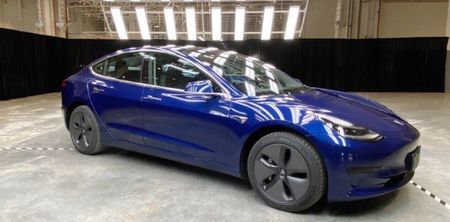 With sales of passenger vehicles dropping 6% in 2020, while that of NEVs jumped 11% from a year earlier, China's authorities in January 2021 announced a 20% roll-back of incentives – which, depending on vehicle range, averaged RMB18,000 ($2,800)
This turns out to be China's second attempt at weening the market off incentive programs, when a similar announcement in June '19 targeting phase-out by December 2020 had to be delayed in the face of EV sales collapse in 2020, as the loss of incentives was compounded by the onslaught of the pandemic
The new incentive program is focused on vehicles priced under RMB300 000 ($46 000) with a notable exception granted to vehicles built with battery swapping technology (allowing replacement once the battery runs dead or needs an upgrade)
After a substantial price reduction (30% less than initially announced), Tesla's China-made Model Y Standard Range Plus still cost RMB303 550 ($42 854) - battery replacement has been abandoned since 2015
To benefit from the incentives, going forward, a price decrease of the standard Model 3 by June '21, to remain below the RMB300 000 limit, is likely
On a crowded market, Tesla will go head to head with the likes of Nio and Xpeng in the top of range, but China's EV growth engine will be in the low- to mid-tier and all-essential governmental support can be expected to remain laser-focused
All around winner, Wuling HongGuang Mini EV, built by the joint venture SAIC-GM, is small, but can seat 4 persons and at the very affordable $4 400, the car is the real disruptive force in urban transport , selling an impressive 127,651 units since launch (in May '20)
The very low price is in all probability supported by the NEV credits allocated to SAIC and resold to other manufacturers to meet the increasing quota requirements (from 14% in 2021 to 18% in 2023)
Along with other micro - and mini-EVs, the segment is expected to represent 40% of the Chinese market in 2021, which could represent 720 000 cars if the target 1.8 million EVs holds...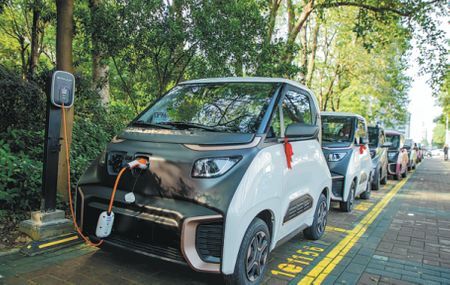 Norway's model of sorts, on Chinese scale
Different markets, similar trends
2020 has drawn stark differences between global regions, highlighting the overbearing regulatory weight in consumer choices
2020 has been a banner year for Europe (+137%), a decent year in China (moderate growth from a high unit-volume base) and disappointing in the U.S. (remaining by far the weakest EV market)
Both Europe's blow-out success and China regulatory stabilization following the early '20 melt-down are indicative of the weight of policy in driving the EV market – with tax incentive but, no less significantly – with the non-monetary inducements benefiting EVs and constraints imposed on internal combustion
in thousands
China
Europe
U.S.
Unit sales
1 337
1 395
328
2020/2019
+12%
+137%
+4%
in units
Tesla sales
148 349
98 995
204 274
Market share
11%
7%
62%
Global 2020 sales - sce EVvolumes.com
Tesla 2020 sales estimate- sce TroyTeslike
Front-runner Tesla has unwittingly engaged the dynamics of governmental policies building on popular environmental concerns which bear no close relation with Tesla's technological advance
Competing on quality, image and price, the firm can be expected to secure a stake at the high end of the car industry, alongside German, American, Japanese and possibly Chinese manufacturers
Mid-range however, ownership of the EV market has already been reclaimed by established car manufacturers with the familiar names, and in China by manufacturers jostling for a stake in the official goal of 5 million EVs and hybrids by 2024 (from 2 million in 2022)
In Europe, competitive EV alternatives and mid-tier affordable models has set in, and Tesla lost out on market growth entirely, hardly protecting sales volume (111 728 units in 2019 and 98 995 in 2020) but suffering a heavy loss in market share (19% in 2019 but down to 7% in 2020)
Tesla's technological achievements will undoubtedly continue to contribute to the firm's reputation, supported by battery range and durability, self-driving features and data management
The current market position of luxury manufacturers such as Mercedes-Benz could be relevant in evaluating the ranking Tesla can hope to achieve globally and over time on the strength of its current prowess
Mercedes has sold 2.2 million cars and 325 000 utility vehicles in 2020 – the EV and hybrid segment of 160 000 units (+228%) represents 7.4% of total sales and is expected to rise to 13% in 2021 on the back of 4 new models and the conversion of 20 hybrid models to full electric
Representing one third of total, sales in China of 775 000 units increased 11.7%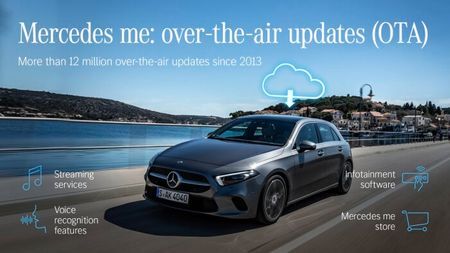 Technological breakthrough may allow Tesla to keep its front-running status in the medium term, but current production capacity build-up has to meet its customers today – on the crowded market of high-end cars
Production meeting Demand 'Hell'
Tesla's ambition to establish its credentials as a global car manufacturer has been a key strategic decision which commits the company to remarkable growth
From its original Fremont (California) plant, Tesla has followed the script with audacity, even before the 2020 share price run-up gave the firm the opportunity to raise additional capital
From today's $25 billion investment in property, plants, and equipment, the financing of capacity expansion will continue to weigh heavily, if the successive capital raises ($2 billion in Februari and twice $5 billlion in September and in December) are anything to go by
Current production capacity at its American plant (Fremont, California) and in China – including production brought on line shortly – will be further enhanced by new factories under construction in Texas and in Germany, expected to be in operation before the fourth quarter 2021
Capacity
2020
2021
2022
2023
Fremont
400 000
590 000
590 000
590 000
China
200 000
500 000
500 000
500 000
Texas
0
50/75 000
150 000
150 000
Germany
0
50 000
150 000
150 000
Total Cap
600 000
1 190 000
1 390 000
1 390 000
Total Dem.
500 000
630 000
Demand
China
150 000
195000
300 000 ?
400 000 ?
Europe
100 000
120/150 000
US
200 000
220 000
?
?
Other
50 000
65 000
rounded unit estimates by pininvest
Prospective production capacity allocation could be seen as a blueprint of Tesla's master plan
China
The 2021 estimate of 195 000 cars aligns with the Chinese EV sales target (+30% over 2020 sakes of 1.4 million cars)
China's 500 000 yearly production target may overshoot demand in 2021-2023
If the country holds to its own goal of 5 million EVs in 2024, sales targets of 400 000 Tesla cars to balance production appear very ambitious but not unachievable after two years, especially if exports to meet demand in South-East Asia (a 100 000 car estimate) is brought into account
Europe
European production is assumed to reach 150 000 units at the German factory (Berlin) in 2022, with ramp-up by Q3-2021 at best
The implied 50% increase over 2020 sales of less than 100 000 units may be achievable within two years (by 2022) in a fast growing market for EVs, by going head-to-head with established luxury brands
U.S.
Production capacity in America – to be enhanced by capacity brought on line in the newTexas factory by year-end '21– could be the real cliffhanger because the production of up to 740 000 vehicles has to find takers on the American market, with marginal export opportunities
either Europe remains a strong export market – with demand in excess of German production capacity – a doubtful assumption, at least before 2023
or Tesla finds ways to increase American sales well beyond the 200 000 units (2018-2020 average)
As dominant EV manufacturer on its home market (62% market share in 2020), Tesla may hope to ride growing demand on the back of more attractive federal, state- and city-regulations, inducing EV ownership as has been the case in Europe
The gamble could backfire because large fleets of EVs launched in the US by American and foreign competitors will offer alternatives chipping away at Tesla's market share
This study is based on estimates, to be matched with company quarterly reports over time
Under our assumptions, demand can be expected to stay well below production capacity in 2021 (35%) and in 2022 - with more balanced projections between production and demand by 2023/2024
The single most important game changer would be the U.S. market with a climate-change driven regulatory framework
Understandably, Tesla enthusiasts expect the firm to remain ahead of the curve with advanced software, self-driving and robo-taxi fleets - and indeed, Tesla has already suprised more than once ...
Our follow-up report "Show me ... the R&D" will attempt to evaluate these future developments