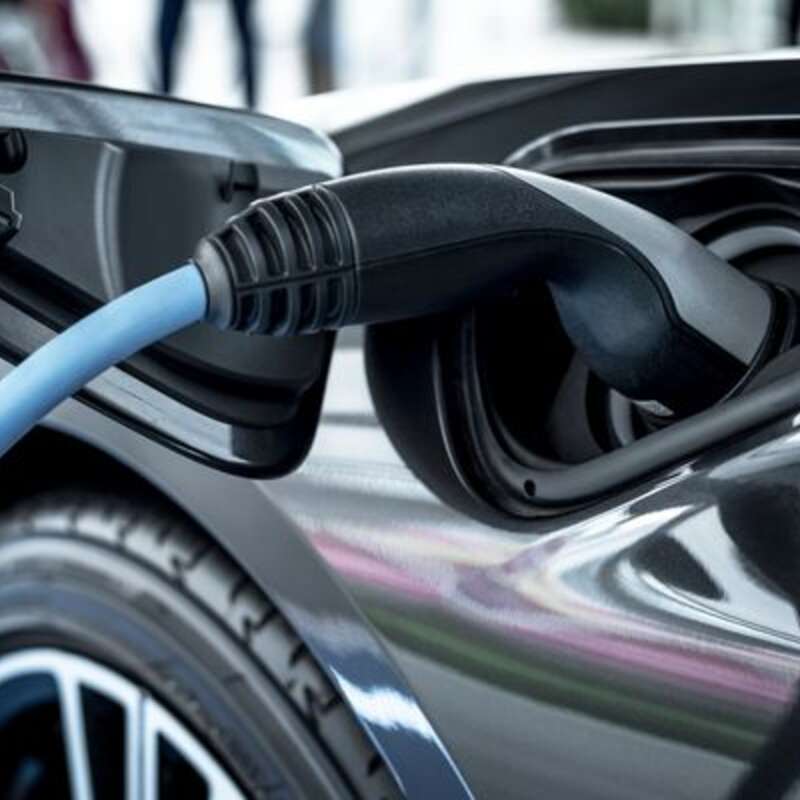 Any presentation attempting to project Tesla's potential in the global Electrical Vehicles (EVs) industry should highlight projections based on today's competitive markets – not on yesterday's innovation
This should be true of the latest March '21 ARK Invest report, highlighting Tesla's 2025 path to 'anticipated' market dominance, as the authors see it
It is undisputable that Tesla has been a unique agent transforming the car industry around the world and, except for China which raced out of the gate with mandates electrifying the domestic car industry, Western car manufacturers were slow and reluctant to embrace the new technology
That was then
By leaving the benefit of novelty and the entire EV market to Tesla, a fortunate and indispensable window of opportunity opened to build out its manufacturing capacity and its marketing credentials
All the way up to 2020, Tesla held on to its front-running advantage, broadening its footprint with new models and expanding production with a plant in China
The achievement is noteworthy as discussed in "Tesla 2020 and beyond" but the extremely fast run-up of sales in China – critical in fulfilling the 2020 goals with 148 000 units sold only 6 months after the start of local production, representing approx.30% of the firm's global sales and an 11% share of China's EV market – highlights the clout Chinese consumers (and regulators) have gained over the company's future
As of early '21
The optics are decidedly different, EVs are brought to market by every major car manufacturer, as a defensive move to defend market share, to align with regulatory requirements across the world and to prepare for a future without internal combustion engines (ICEs)
Playing it safe, ARK's projections are presented as modelled simulations of sales which could reach 5 million units (bear case) or even 10 million units (bull case), from a 500 000 cars base in 2020
Sales projections for Tesla, as for any other manufacturer, should attempt to account for competitive factors and, difficult as it may be, underlying assumptions will reveal much about the challenge
The meaning of innovation
Rather than rehash the mounds of criticism and the floods of irony the latest ARK projections have earned their authors, this note will focus on the meaning of innovation, of special relevance when applied to Elon Musk's ventures
An all-purpose qualifier - often associated with 'tech' - attached to the promise of great profitability, innovation comes under many guises but, as business concept, innovation belongs to one of only two realms
either innovation creates demand where there was none and the new market is beneficial for first-mover innovators
or innovation draws value in novel ways from existing products or services, which may turn out to be beneficial, at least in the short term, until established legacy players catch-up (and they will)
Most "innovations" belong to the second category, often with subtle variants and novel to a degree, sometimes quite disruptive but always under pressure of competitors playing catch-up
Innovation creating new markets of products or services consumers did not know they craved is a truly unique endeavor, to be recognized as such
The study published by one of Tesla's best known supporters, ARK Invest can be faulted for unwarranted optimism, but, by highlighting unwittingly most of the key issues in Tesla's current and future valuation, the hurdles the firm has to face stand out
Fast-tracking production – and sales
Building from the ground up, with 2021 cars sold to individuals for their private use, our Tesla 2020 note focused on the discrepancy between production capacity, assumed to be available in 2021 (1.19 million units) and expected demand (600/630 000 units), a gap of 560 000 units and almost 50% of capacity
Capacity
2020
2021
2022
2023
Fremont
400 000
590 000
590 000
590 000
China
200 000
500 000
500 000
500 000
Texas
0
50/75 000
150 000
150 000
Germany
0
50 000
150 000
150 000
Total Cap
600 000
1 190 000
1 390 000
1 390 000
Total Dem.
500 000
630 000
Demand
China
150 000
195000
300 000 ?
400 000 ?
Europe
100 000
120/150 000
US
200 000
220 000
?
?
Other
50 000
65 000
rounded unit estimates by pininvest
Two factors come into play to evaluate potential demand - regulations and market segmentation
Regulations
The regulatory frameworks vary from region to region
Either introducing credits to bring domestic car pools in compliance with emission targets (in the US, to the benefit of Tesla selling the credits to less advanced car makers)
Or setting out a path towards full electrification by 2030 or beyond
Or – usually – a combination of fleet emission targets and full electrification goals
The overview, recently published in "Tesla 2020", makes clear how the full weight of regulations bends car production - as well as consumer demand - to its guidelines
China - and Europe with a two-year lag - have implemented frameworks which, along with temporary cash incentives, induce consumer choices with non-cash advantages such as free toll roads, city access, fast-tracked registration etc.
in thousands
China
Europe
U.S.
Unit sales
1 337
1 395
328
2020/2019
+12%
+137%
+4%
in units
Tesla sales
148 349
97 957
235 000
Market share (*)
11%
7%
62%
Global 2020 sales - sce EVvolumes.com
Tesla 2020 sales - sce carsalesbase
(*) Tesla market share is measured against total EV sales in the 3 regions (battery and plugin-hybrid powered vehicles)
Europe's spectacular EV sales growth are testimony to governmental strategic commitments
Compliance by European and Chinese manufacturers - to be followed inevitably by U.S. based competitors - is recognition of Tesla's foresight but hardly good news for the frontrunner, as more competitors pile in
Market segmentation
The strong showing in Europe - with EVs of 1.395 million in 2020 representing approx. 12% of total car sales (12.2 million) - is powered by mid-range vehicles such as Renault's Zoe (bestselling car in Europe with 99 000 cars) passing Tesla's Model 3 (85 700) with Volkswagen ID3 (third with 56 000 cars despite a launch at mid-year)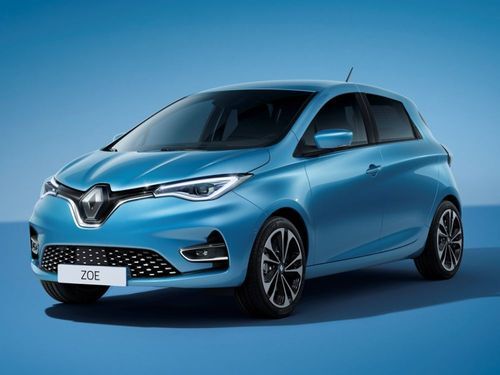 With more new models in the mid-price range launched every month, VW Group models accounted for 25.2% of battery-powered EVs (BEVs) sold in the 23 major European markets in 2020 and Renault-Nisssan came second
Tesla fell from 31% of BEV market share in Europe in 2019 to 13.3% of the European BEVs in 2020
Battery-powered BEVs represented 6.2% of total car sales in Europe and plug-hybrids (PHEVs) 4.8%
The European market continues to see strong adoption of battery-powered electric vehicles and plug-in hybrid electric vehicles going into 2021
The dual impact of regulatory encouragement, mid-tier line-ups by European car makers (Volkswagen, Renault, Peugeot-Stellantis ) as well as by Hyundai-Kia and high-end car makers defending their stake are pressuring Tesla from all sides
According to a Marketwatch report, citing new research by automotive analyst Matthias Schmidt, Tesla lost more ground in January '21 with sales down to 1679 vehicles (from 1977 registration last January), a 15% drop in volume for the month, on the heels of a 12% drop in 2020/2019
Conclusion
The bear market projection of the ARK model forecasts the sale of 5 million cars by 2025
From the 500 000 units sold in 2020, the model implies an average growth of 58.4% year-on-year, every year over 2021-2025
With sales dropping in Europe, currently the world's largest EV market along with China, and 22% growth (in units) in the US, 2020/2019, the model implies out-of-bounds growth in China
Or else...
Reinventing markets with new services
Innovation can be understood in two ways,
novel products creating demand in new markets, as happened with the launch of smartphones,
or inventions upending traditional markets
Innovation - a fleeting marker
New markets usually belong to the trend setter, at least for a while
barriers to entry can be significant
legacy competitors may be reluctant to challenge entrants on unfamiliar terms
Arguably, the original Tesla cars trampled automotive manufacturers hemmed in by decades of large internal combustion engines (ICE) investments and the firm raised a few barriers on the way, such as its partnership with battery-provider Panasonic
Willy-nilly, car makers have overcome their hesitancy and, while still playing catch-up, their line-ups are eroding the first-mover advantage Tesla could have
Discomfort is palpable because Tesla and its pool of supporters have to fall back on 'inventions' upending traditional markets to maintain its innovative credentials
Traditional markets, with their established players, do not offer the competitive advantage technology innovators enjoy in entirely new markets
The innovator will seek to win market share from legacy firms in a "zero sum" game
None too appealing, the strategy leaves Tesla with two options for growth
to generate service revenues from the existing - and growing - car pool
to side-step tradition by promising tech innovation for markets which may, or may not, exist
Innovation - tacking tech services onto cars
Car services belong to 3 familiar categories - spare parts, repairs and insurance
With spare parts quite limited in number on EVs, batteries built to last for the car's duration (and covered by manufacturer guarantee) and repair services expected to be limited in scope, insurance is the remaining potential opportunity
ARK builds an investment case for the segment on the back of data collected in real time from each car
The model assumes that Tesla will partner with insurance companies and spread from California to other states before starting to underwrite policies directly
Presumably, the statutory surplus required to write the insurance premiums in each state can be put up and rates set by each state's insurance commission accounted for, although these regulatory constraints are ignored in ARK's model
The underwriting business, targeted by ARK at $23 billion in less than 5 years, appears over-ambitious by aligning with Allstate, 4th largest auto underwriter behind State Farms ($41 billion), GEICO ($35 billion) and Progressive ($32 billion)
Even if the launch of insurance on a large scale were to come to fruition, profitability (at a 40% EBIT margin in the model) remains doubtful
Tesla's entry in a traditional insurance market relies on data analytics of driver profiles, collected in real time, to lower pricing while increasing profitability
However, the ability to compete on price will certainly be met by established auto insurers who have been collecting data with decades of actuarial underwriting experience
What such a price war would show, if it were to occur, is the true value of the data collected by Tesla cars, under the premise that Tesla would hold out because its data was just more valuable....
Innovation - serving markets waiting to be invented
Autonomous ride-hail revenues, penciled in at $327 billion under ARK's bull case (10 million cars sold), are central to any valuation thesis of Tesla
Prodigious in their own right and as revenue stream of a business that does not yet exist, the projected autonomous ride-hail, or robotaxis, revenues track equally huge sales of cars themselves in the ARK projection ($367 billion)
Robotaxis have been a perennial 'pivot' of potential free cash flow in previous ARK projections and expected gross billings could be seen as drivers of share price targets
For all the discomfort such outlandish revenue projections will inspire, robotaxis appear to be very much on the mind of Tesla's founder, Elon Musk
According to Tesla's vision as of January '21, robotaxis would form a network of self-driving cars, some owned by the firm and many more on temporary loan from owners adding their own vehicle to the network
The ownership mix would presumably allow Tesla to earn service revenues without capital outlays for the cars themselves....
Summoned by Tesla's ride-hailing app, cars are assumed to be readily available, assuming adequate density, and fully self-driving
Fully self-driving cars have been announced in previous years and major improvements to Tesla's technology have been announced periodically, including by Elon Musk in a March 20 tweet....
Fully self-driving - ranked SAE Level 4 and Level 5 - are different, by an order of magnitude, from automated driving (SAE Level 3), which conducts some parts of a driving task and monitors the driving environment in some instances, but the human driver must be ready to take back control when the system requests...This applies today to Tesla and Mercedes for use in highway environments where the lanes of the road are clearly marked
Elon Musk's suggestion that the widespread use of self-driving vehicles is near is not shared by Ford, General Motors and Waymo, who believe that moment could be years or even decades away...
Techpats quotes analysts predicting that by 2030 autonomous vehicles will be in use in cities and urban areas - implying a tightly controlled driver's environment, 10 years from today...
A bridge too far...a tentative conclusion
Projecting the company's current market cap on the basis of a technology which has been vaunted for the last two years, but has yet to be proven reliable, as Elon Musk is never loath of doing...
...and advertising outsized profitability of the self-driving technology in a market still to be invented...
might be more than a stretch...
Tesla - car manufacturer
In the automotive industry, Tesla's future will be defined plainly by the firm's ability to gain market share on crowded markets in the 3 global regions of interest, North America, China and Europe
Based on available data, we showed that production capacity in 2021 (1 190 000 units) will be double potential car sales (630 000), with capacity to spare through 2023 (if not later on)
With very competitive EV markets in Europe and in China, outstanding growth in the U.S., building on a dominant share in EVs and reputation, could be a game changer
In Europe, production in Germany could support mild expansion or at least stem the losses registered in 2020 (-12%) and recurring in January '21 (-15%)
The strong line-ups of European competitors left no room for more than 1 619 cars sold (January '21), which does not even put Tesla in the top 20 cars that month
N°20 is the Opel Corsa-e with 1 935 European sales according to CleanTechnica
In China, domestic EV manufacturers are crowding the market and it will be assumed that Chinese competitors will benefit from indirect public support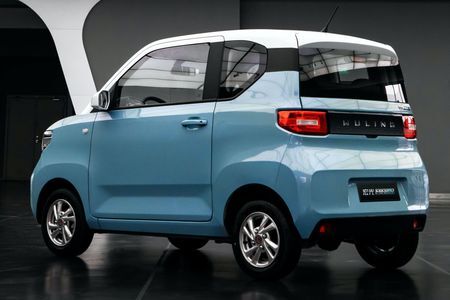 The market share gained with the introduction of locally produced Model 3 (11%) may be a high water mark... allowing Tesla to grow with an expanding market but not beyond....
Recent official concerns, about car safety (after at least a small number of incidents involving a Tesla) and about autonomous driving recording features, regarded as "spying" (while the features must have been known all along) do not look promising
Still, Tesla has been holding strong up to now, with excellent January '21 sales at the top of the EV league in China
Sales of Tesla in China - at 31 186 cars in January, 21 500 Model 3 and close to 10 000 Model Y - put the firm in the second spot, between Wuling Hong Guang (36 700) and BYD (9 300)
Time will tell if sales hold up to expectations in China....
But the dominance of the firm in the U.S. cannot be allowed to fade for Tesla to remain a driving force in the industry
Possibly the assumption that there was no need for the ARK model to finance additional manufacturing capacity investments of over-the-top car sales has remained subliminal, but there is indeed no obvious need to raise additional capital in the coming 3 years...
We could not agree more
Musk - the inventor
For all his excesses, Elon Musk must be admired for his visionary approach of business
Today however, Mr. Musk has to "keep the show on the road" to keep the attention of his retail investor while two factors weigh on Tesla's immediate future
The conservative sales projections set out in this note open a gap of two or three years of significant additional losses in the automotive segment
The dizzying share price increase may have caught Mr. Musk by surprise, with only one true benefit - the ability to raise additional capital in 2020
While it would be naïve to foretell Elon Musk's approach, the frailty of the firm for the next two-three years will need to be addressed
Either fully self-driving cars at SAE Level 4 system enter production much earlier than expected
SAE-4 is defined as "driving and monitoring the environment, without the need for a human driver to take back control, with limitations to certain environments and conditions"
Tesla vehicles' reliance on cameras and radar feeding into their imaging system for autonomous driving which collects data from all 500 000 cars on the road to train its neural network in recognizing images and objects, for the benefit of every car
Chosen by Tesla's competitors to develop self-driving features, LiDAR is a method for determining ranges (variable distance) by targeting an object with a laser and measuring the time for the reflected light to return to the receiver (Wikipedia)
LiDAR advocates argue that robo-cars need to have a pre-existing 3D scan of every street they drive on, presumably to position self-driven cars as they move along and allow their radar system to respond instantaneously
Tesla competitors are not gambling their future on self-driving features per se, with Mercedes referring to SAE-3 assist-driving almost in passing...
perhaps because they do not, rightly or wrongly, consider the feature to be a game-changer in the near future...
more specifically, because they believe cars aimed at the consumer market require good driver-assist features, where Tesla has already made its mark, and where all its competitors will follow...but do not necessarily require full-self-driving
Tesla's neural network is a gamble all the same...as technical feat and as anticipation of consumer uptake
Or some sort of collaboration with Mr. Musk's Space X raises Tesla' ambition to another level....
Or else....?
No one knows, maybe not even the founder of these brilliant enterprises but "something's gotta give" to avoid the fate of an also-ran....