The Digitalization of India
To spread digital accessibility across India, far-reaching initiatives since 2016 are unleashing tremendous opportunities
The initiatives have been innovative, yet cautious
Innovative because the effort, discussed in the note 'India – Coming in from the cold', lays out a profound transformation of the economy
farmers are incentivized to bring their produce to market on freely negotiated terms, and not at regulated prices
small manufacturers need to broaden their trading area beyond the familiar precinct and attracting global clients
and even the small 'kirana' retail shops must be able to order directly over the Internet their supplies for resale of groceries and 'daily need' products
Yet cautious, because adoption rates of the digital technology, running well ahead of the most optimistic expectations in Internet-driven data consumption or in digital payments, raise political and systemic concerns
governmental planning undoubtedly allowed for time to overcome popular apprehension, boost adoption rates of digital processes, onboarding business initiatives in the new supply chains - and time is short
systemic risks are rife because mature applications, promoted by global firms with their own business priorities and their customized marketing tactics, are running ahead of the strategies laid-out for India
E-commerce is shifting more merchandise, at an even faster rate than expected a few years back, and, with foreign firms commandeering almost every transaction, the delicate balance of 'Digital India' initiatives is at risk
The note 'India – Coming in from the cold' discussed the path India was preparing to tread from perennial 'emerging' country to 21st century major actor of the global economy
Going digital - the plan
Drawing lessons from China's large scale conversion to digitally connected supply chains and consumer networks, a 'digital India' aimed at delivering affordable data packages
for entertainment but also for education and business,
with formal record of each Indian's digital identity alleviating many of the cumbersome administrative processes,
and with an integrated digital payment network,
The groundwork for the country's integration in the global economy was being laid to encourage 'take-up' of the new digital reality with a pathway to adoption
Social and human impact of the push towards digitalization could not do without careful monitoring
Expectations may have been high but, to bridge the divide between traditional living conditions and the requirements of the 'new' economy, good words would not suffice
India's strategies had to be two-pronged
encourage all things 'digital'
and - simultaneously - protect the most impoverished and least educated, who are at a loss to live up to the new challenges
This has been the foundation of India's digital roll-out
The biometric-enabled Aadhaar system, initiated in 2009 (UPA), re-enacted in 2016 (NDA) and amended in 2019, catapulted India, in one broad sweep, into a realm of fully integrated digital information - a breathtaking transformation
As discussed in 'India's Stack and the Fire Monkey', Aadhaar is a platform on which apps for any type of hardware (PCs, smartphones...) and for any type of service requiring authentication can be built, without distinction between public services and private entities
Taking off within the same time-frame, phone service by Reliance Jio (from Sept. 2016) and mobile payments have been able to scale rapidly with "e-KYC" (Know-Your-Customer), the Aadhaar-based onboarding service
the Unified Payments Interface (UPI) also introduced in 2016, is a real-time interbank payment system that allows sending or requesting money, instantly transferring funds between two bank accounts on a mobile platform,
By insuring interoperabilty across the banking system for all the existing payment systems, and including the postal system and telecom providers for global reach, UPI has been envisioned as a critical component to level the playing field for digital transactions, side-stepping any attempt to create exclusive 'walled gardens' which came to dominate in China
At face value, the adoption rates of all things digital have been impressive
1.2 billion Indians benefiting from Aadhaar biometric registration
400 million Jio phone data subscriptions and average data consumption a world record of 15 Gb per subscriber (expected to increase to 25Gb by 2024)
more than 2 billion monthly transactions over the inter-bank Univeral Payment Application (UPI)
On closer inspection, the data betray worrying skews
Payment systems
Linkage of individual banking accounts to Aadhaar has been strongly, if implicitly, encouraged to verify cash streams securely but, out of consideration for privacy, the Indian Supreme Court declared in September 2018 part of the Aadhaar Act as unconstitutional (Section 57)
The stand-off between the architects of Aadhaar, and of the Indian Stack (aimed at integrating all the administrative relationships of Indian citizens over a single platform), and the privacy-driven legal protections has confused matters, with no end in sight to this day
With 870 million bank accounts linked to Aadhaar by 2018, the proof of concept will be how many accounts are actually used for non-cash transfers
The demonetisation of large INR 500 ($7) and INR 1 000 banknotes in 2016 under the guise of curtailing the shadow economy - harshly criticized at the time - may have been an attempt to bolster digital transactions, possibly an innocuous side effect of the dearth of cash
Against the backdrop of the pandemic, government aid allocation by leveraging the digital pipeline of Jan Dhan–Aadhaar–Mobile (JAM) to transfer financial assistance funds directly to bank accounts appears to be a unqualified success, offering preferred access to cash in rural areas over the vast network of postal service on Aaadhaar
However, the long-term impact of pandemic-related lockdowns on payment methods cannot be take for granted because anxious consumers, first-time adopters of digital transactions out of sheer necessity, may revert to familiar paper money, all the more so if fraud targeting unwitting clients is not effectively monitored
Drivers of e-Commerce
Government tactics to prime e-commerce adoption by allowing the largest American specialists, Amazon and Walmart , to set up store under new 100% foreign owned rules since 2016, may become victim of their own success
While still a relatively small part of retail, at an estimated 5 to 6% of pre-COVID total annual turnover of $1.1 trillion, against 3.4% in 2018, the growth rate of online retail, estimated at 31% year-on-year in 2018, appears to rocket, aiming for $200 billion by 2026 (from $38.7 billion in 2017)
The growth, beyond the government's original expectations, ignited a tug-of-war between Indian regulators and the foreign e-commerce contenders, as discussed in 'Amazon's Indian winter'
However, market dominance by the two American giants continues to be cemented with hefty investments in logistics and advertising
a $1 billion committed by Amazon in January '20 on top of $5.5 billion spent since entry of the Indian market
a new round of investments of $1.2 billion by Flipkart-Walmart, announced in July '20
Even if the competition for the Indian consumer is far from over, the Indian government could feel overwhelmed by the stampede triggered by its own 'digital' initiatives
Indian digital policy still has the benefit of unity of purpose, with the establishment of a 'pure' market place where the businesses can put their merchandise up for sale to the consumer - enhancing the transparency of transactions and insuring equal market opportunity
Amazon and Flipkart - initially welcomed to put bring the digital message to India's tradtional retail industry - are throwing careful official planning out of kilter with their competitive streak
Setting up roadblocks to hamper expansion attained on the terms predicated by the e-commerce giants - exposing the laid-back Indian retail industry to brutal price wars - and not on the terms assigned by 'Digital India', meant to spur small and medium business into action over time - the government has attempted to regain control
Investigations by the Competition Commission (CCI) over alleged violations of competition law and certain discounting practices since Jan. '20
Anti-trust filings by online sellers in June '20 alleging that Amazon India's wholesale arm buys goods in bulk from manufacturers and sells them at a loss to sellers such as Cloudtail. Such sellers then offer goods on Amazon.in at big discounts. A Reuters investigation, dated Feb. 17, 2021 based on internal documents appears to confirm the practice
Repeated tightening of the prohibition to hold and to sell items directly to consumers, a standard feature of Amazon's 'hybrid marketplace' model, hinged on the firm's heft in securing the sharpest pricing
These constraints notwithstanding, and if last year's Diwali festive season - from mid-October to mid- November - is any indication, the two firms hold India's e-commerce in their grip with 88% of festive sales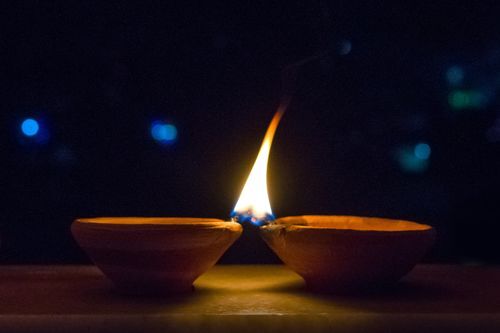 2018 Forrester Analytics market share estimates were putting Flipkart on top at 31.9% of annual e-commerce sales and Amazon with an equivalent share at 31.2%
If e-commerce is shifting more merchandise, at an even faster rate than expected a few years back, with foreign firms commandeering almost every transaction, the delicate balance of 'Digital India' will be at risk
Small business will not benefit from the new channels of distribution powered by India's consumerism
Family retail will fail to enter the cycle of self-improvement entirely
Ultimately, the giant firms would - unintentionally - appropriate for their own business purpose the payment networks, designed precisely to avoid such an occurrence...
Back in the public court, to rebalance digital expansion across the Indian economy, to level the playing field while depriving first-movers of a "winner-takes-all" advantage, such is the challenge
Are the NUEs - which stands for New Umbrella Entities - India's answer ?
...to be discusssed in our follow-up report "India' NUEs - Global digital giants are all in"