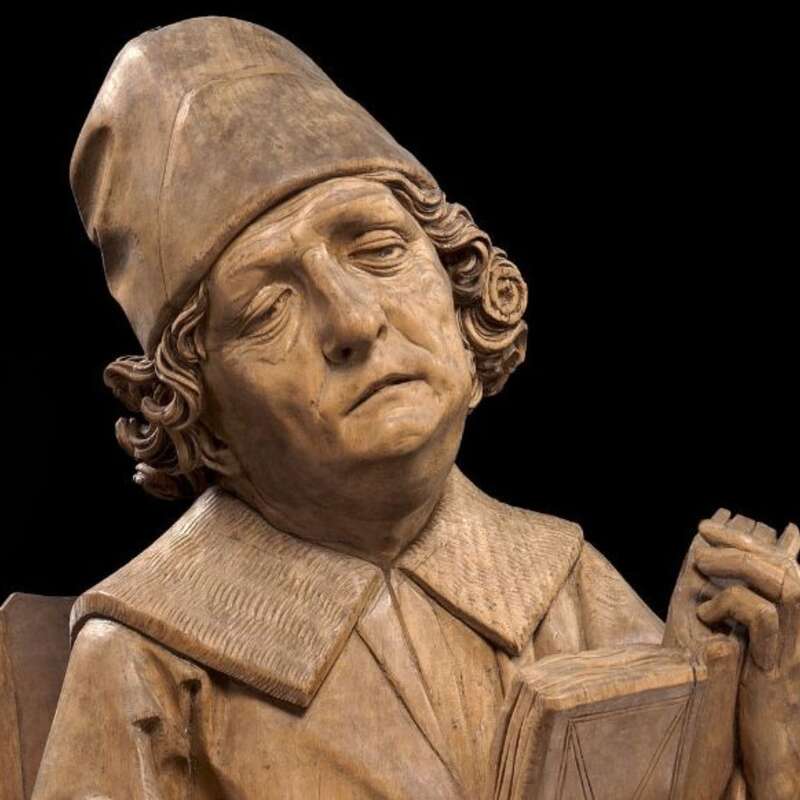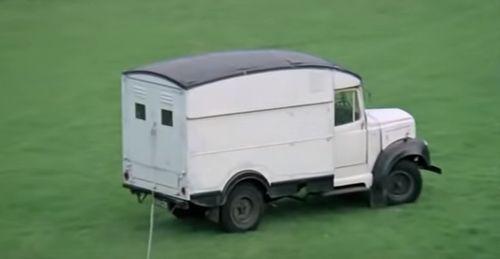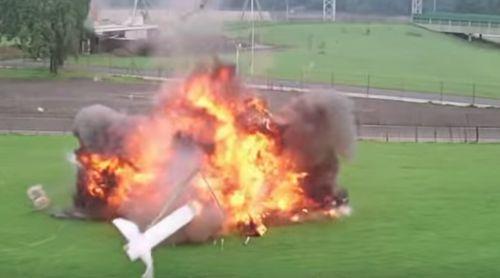 "You were only supposed to blow the bloody doors off!"
Michael Caine's Cockney bark from The Italian Job, a 1969 British comedy caper film, when his sidekick has just accidentally blown a security van to smithereens by remote control, probably rings as a warning haunting the European Central Bank's every move on the bond markets
Italian spreads over German Bunds remain (more or less) in line, treading a narrow path around 300 basis points (3%) above German 10-year Bunds
It is not unreasonable to assume that the European Central Bank (ECB) is lending a helping hand
As part of the Eurozone, Italy has to keep its finances in line and the projected 2.3% budget deficit, pencilled by the newish Italian government, is well beyond a previously agreed 1.8%
Worse, the projection most probably underestimates budgeted programs and overestimates economic growth (supposed to bring in additional tax revenues)
With total public debt at 132% of national product, the outcome cannot be reassuring
Yields however have not shot up but actually dropped by 40 basis points over the past week (Nov. 20 – Nov. 26)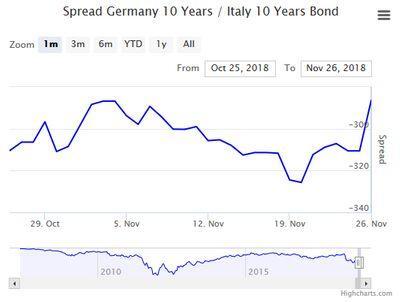 Braggadocio statements by the Italian minister of Interior Salvini, of the extreme right League and riding high in the polls, have been cutting short any compromise about the excessive deficit projected in the Italian 2019 budget
But, with a pointed sense of humor, Vice Premier di Maio stated on Nov. 26
"Budget deficit reduction is not a problem as long as budget measures remain the same"
So...nothing to worry about, right ?
The eagerness of the markets to be finessed comes as a surprise, times and again …
But in fact, investors may be betting that the ECB will remain supportive anyway, or that the ECB has kept buying Italian bonds of its own volition all along…
The strategy for monetary policy set out in June '18 has been reaffirmed by ECB Governor Dragi in October: the central bank still anticipates ending Quantitative Easing (QE or purchasing bonds with newly created money) at the end of 2018
In effect, the central bank will keep the stock of purchased bonds steady at €2.6 trillion (over double the original planned amount) and reinvest the proceeds of maturing bonds
But, for the benefit of Italy, the strategy might allow some flexibility by rebalancing the total stock of bonds in its favor and this seems to be happening
As of September '18, Italian holdings of debt securities at the ECB, compared to our March '18 data reported in 'No Commedia dell'Arte' lend some credibility to our assumption
ECB holdings increased for a single country – Italy – by 7.3% (to € 643.7 bn), up € 44 bn, and decreased for all the other Eurozone countries (including Spain)
Between a rock and a hard place
Unenviable, the position of the ECB is a 'no-win', whichever option is levelled
Prospects of the Eurozone are dimming – a notable slowdown in the 3d quarter (a seasonally adjusted 0.2% over Q2 is the worst result since 2013) puts the bank in a quandary regarding its withdrawal from additional QE
Year on year, growth of the Eurozone economy had by mid-2018 slowed to 2.3% and the trend is expected to remain subdued – down to 1.8% in 2019 /2020 – impacted by weak productivity and an aging workforce

Against this low-key background, any inkling of a lack of support for Italy in the bond market will exacerbate the country's financial prospects and, consequently, those of the Eurozone
Inherently fragile, the sizable Italian banking system holds a significant share of public debt on its books – 9.5% of total bank assets, which compares to an average of 3.5% of Eurozone total bank assets in their respective countries debt - Source Banca d'Italia Financial Stability Report N°2 - Data for Charts (zip) - dated 23 Nov. 2018
Non-resident public debt ownership is correspondingly low at 37% (compared to 54% foreign ownership of German debt and 61% of French debt)
Out of caution or in doubt, cash flows keep dribbling out of the Italian banking system and, consequently, out of the Italian economy
Many actors are involved and they all contribute to increase the liability side of Italy's ledger at the ECB, month after month
Non-Italian banks selling Italian bonds to a non-Italian Eurozone bank
Italian financial institutions – insurance and pension funds – decreasing their holdings in the Italian banking system
Italian businesses preferring to invest in the Eurozone, outside of Italy
Italian businesses delaying the allocation of Eurozone-generated cash flows to an Italian bank
Individual investors transferring cash holdings on Eurozone banks accounts
As discussed in our Target 2 presentation, the liabilities on the ledger of the ECB should reflect the natural ebb and flow of funding across the Eurozone and should not be equated with country debt
What makes the record deeply troublesome is the continuous downward trend observed in the case of Italy and - to a lesser extent of Spain - reaching €494 billion as of September 30, 2018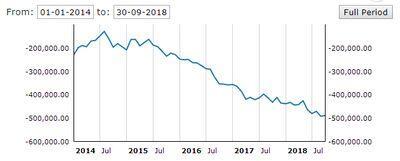 No financial entity in the Eurozone could safely assert how far the Italian government can go, but any ledger has double entries as its inventors, the bankers of Genoa and Florence from the 15th century, have known
Liabilities are concentrated on a few countries - Italy, Spain and Portugal, but the counterparty is mostly Germany and excessively so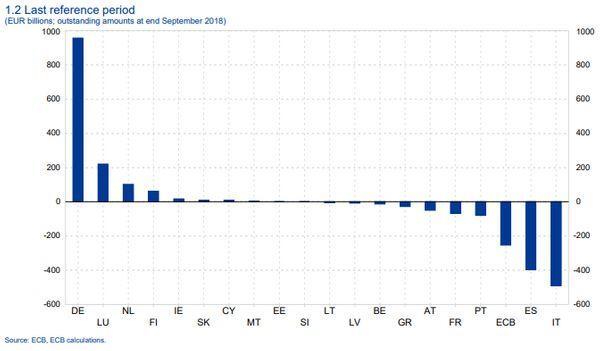 Hollow as it may sound today, Michael Caine's admonishment should be heard as a warning
"You were only supposed to blow the bloody doors off!"
It is time for the Eurozone to put the house in order and finger pointing will not do....