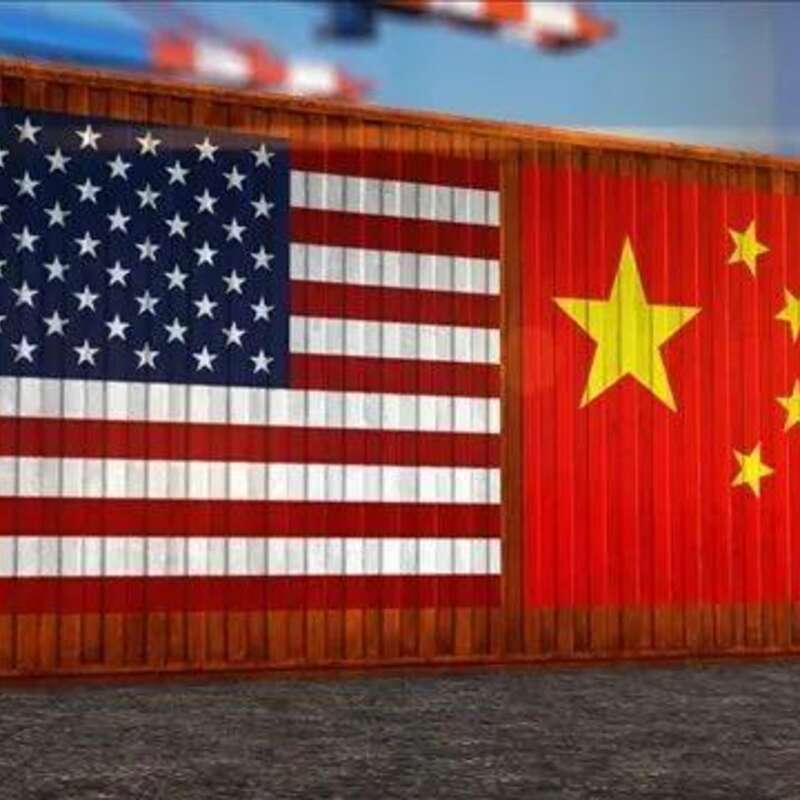 Trade, intellectual property and geopolitics
US tariffs have been widely commented, often negatively because of their probable impact on international trade
The US tariff offensive demonstrates the complexity of tariff implementation in a world of integrated supply chains
During renegotiation of the NAFTA (North American Tariff Agreement of the US with Canada and Mexico), earlier in 2018, for instance, much has been made of car parts transferred back and forth between the 3 countries before final assembly
US industry reliance on imports is often glaring – and worrying : steel and aluminum prove to be the basket case of globalization as the large number of exclusion requests by US manufacturers demonstrates
Exclusion Requests
as of Nov. 1, 2018
Steel
Aluminum
Filed
31527
4105
Approved
11259
840
Rejected
4367
141
Pending
50,40%
76,10%

But by casting a widening net on Chinese goods imports ($505 billion in 2017), the US Administration pursues a much broader agenda
Timeline
In effect
Category
Tariff
Import volume hit
01/23/2018
Solar Panels (1)
01/23/2018
Washing Machines (2)
03/08/2018
03/23/2018
Steel
25%
(3)
03/08/2018
03/23/2018
Aluminum
10%
(4)
06/15/2018
07/06/2018
800 products (incl. industrial machinery, medical devices and auto parts)
25%
$34bn
08/07/2018
08/23/2018
279 products (such as plastics, machinery and mechanical appliances and electrical machinery & equipment)
25%
$16bn
09/13/2018
09/24/2018
consumer goods (incl. fruit and vegetables, handbags, refrigerators, rain jackets and baseball gloves)
10%
$200bn
01/01/2019
increase from 10% to 25%
(1)30% decreasing to 15% over 4 years (2)20% & 50% on covered parts, decreasing over 4 years
(3)$1bn from China in 2017 (4)$1.8bn from China in 2017
A broad agenda
The tariff build-up covering $250 billion Chinese imports is the United States' continuing response to China's theft of American intellectual property and forced transfer of American technology, according to the USTR (the Office of the United States Trade Representative)
To quote the USTR September 2018 press release, regarding the extensive investigation under Section 301, the March 2018 findings revealed that
China uses joint venture requirements, foreign investment restrictions, and administrative review and licensing processes to require or pressure technology transfer from U.S. companies
China deprives U.S. companies of the ability to set market-based terms in licensing and other technology-related negotiations
China directs and unfairly facilitates the systematic investment in, and acquisition of, U.S. companies and assets to generate large-scale technology transfer
China conducts and supports cyber intrusions into U.S. commercial computer networks to gain unauthorized access to commercially valuable business information


China has been countering the US tariffs, measure for measure, but running out of tariff options with imports of $130 billion American goods, obviously well below imports of $505 billion – Trade in services between the two countries is in favor of the US (surplus of $40 billion) (all numbers refer to 2017)
US industries investing in China, either to expand on the domestic market or for export, have been expressing concern about Chinese qualitative countermeasures to pursue the tit-for-tat tactics on another plane
To name a few, China could
levy export taxes on US companies relying on local contract manufacturers
review corporate licenses allowing foreign companies to operate
invalidate American firms' patents and licensing agreements in local courts
launch anti-trust investigations
clamp down on work visas for American executives
multiply tax audits and health & safety inspections
disrupt logistics chains with new regulations and controls
revoke attributed trademarks
and the list will go on
Because many of these measures would affect individual companies, remain local and occur in an apparently haphazard way, US response would be difficult to balance
Where trade concessions collide with geopolitics
As the tariff conflict spills over into unfair trade practices, geopolitical competition in the Asia – Pacific basin comes in unforgiving light, making compromise with China well nigh impossible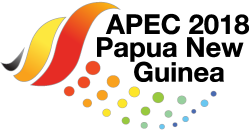 The perception of the American Administration has been spelled out by Vice President Pence in two speeches, coming back to back at the Hudson Institute in October and at the Asia-Pacific Economic Cooperation (APEC) summit in November - Highlights :
Trade partnership has mutated in 'economic aggression' with intellectual property theft as n°1 exhibit and opaque infrastructure investment across the Indo-Pacific under the 'Belt and Road' initiative a close second
As economic abuse becomes the norm, bold Chinese military tactics will follow
Excerpts
Hudson Institute - October 2018
…As we speak, Beijing is employing a whole-of-government approach, using political, economic, and military tools, as well as propaganda, to advance its influence
China's actions have contributed to a trade deficit with the United States that last year ran to $375 billion – nearly half of our global trade deficit
Now, through the "Made in China 2025" plan, the Communist Party has set its sights on controlling 90% of the world's most advanced industries, including robotics, biotechnology, and artificial intelligence. To win the commanding heights of the 21st Century economy, Beijing has directed its bureaucrats and businesses to obtain American intellectual property – the foundation of our economic leadership – by any means necessary.
We will not be intimidated; we will not stand down
America had hoped that economic liberalization would bring China into greater partnership with us and with the world. Instead, China has chosen economic aggression, which has in turn emboldened its growing military.
Trade, of course, is central to our interests in the region. And as the President said last year, the United States will, in his words, "make bilateral trade agreements with any Indo-Pacific nation that wants to be our partner and that will abide by the principles of fair and reciprocal trade."
…in the President's words, "China has taken advantage of the United States for many, many years." And those days are over
As the President has added, China has "tremendous barriers"; they have "tremendous tariffs"; and, as we all know, their country engages in quotas, forced technology transfer, intellectual property theft, industrial subsidies on an unprecedented scale. Such actions have actually contributed to a $375 billion good trades deficit with the United States last year alone
As we speak, as we're all aware, some are offering infrastructure loans to governments across the Indo-Pacific and the wider world. Yet the terms of those loans are often opaque at best. Projects they support are often unsustainable and of poor quality. And too often, they come with strings attached and lead to staggering debt. (Applause.)
…Today, let me say to all the nations across this wider region, and the world: Do not accept foreign debt that could compromise your sovereignty. Protect your interests. Preserve your independence. And, just like America, always put your country first. (Applause.)
Know that the United States offers a better option. We don't drown our partners in a sea of debt. We don't coerce or compromise your independence. The United States deals openly, fairly. We do not offer a constricting belt or a one-way road. When you partner with us, we partner with you, and we all prosper.
Economic decoupling
By stating that "China has not fundamentally altered its unfair, unreasonable and market-distorting practices", the USTR throws down the gauntlet with an extensive review of all the facts, published November 20, 2018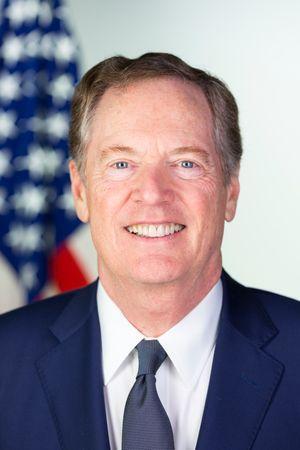 In context, following upon the geopolitical statements of the Vice President, the USTR "Update concerning China's Acts, Policies and Practices related to Technology Transfer, Intellectual Property and Innovation" bears down on the core issues
Protection of intellectual property gets to the heart of the matter
Made in China 2025 industrial policies continue to be implemented on a large scale and public / private investments are concentrated on the key areas (currently under the 'Strategic Emerging Industries' or SEI)
Technology transfer regimes are systematically imposed on foreign companies in the key areas
Intrusions in US commercial computer networks and cyber-theft have not abated
Cases of economic espionage (aerospace and high-tech companies) resulted in major indictments

Detailing a number of notable cases (DRAM technology theft from Micron, attempted theft of design and use of certain types of composite materials in fan blades and fan blade encasement from a US aircraft engine supplier), the USTR review suggests – but does not explicitly draw - key conclusions
Because illegal practices are targeted, and benefit the priority areas singled out by the Chinese authorities, they should be viewed as part of an official strategy – precluding a compromise where there can be none
The US are not alone: the European Union, equally exposed to illegal practices, is referred to repeatedly and a common stance in international trade negotiations is presumably under consideration
Indirect investment in key US sectors by private equity firms funded by Chinese SOEs (State owned Enterprises) or University bodies are fingered as a critical concern because of access to the research
The lack of trust between the parties, the urge in China to achieve a preeminent position in the industries of the future and the US awareness that the country's national security relies technological advance (in defense as well as in civilian technologies) may set in motion a slow, but inescapable economic decoupling between the two countries
Our reading of the current strain should lower expectations of the G20 encounter between the US and China, in late November.