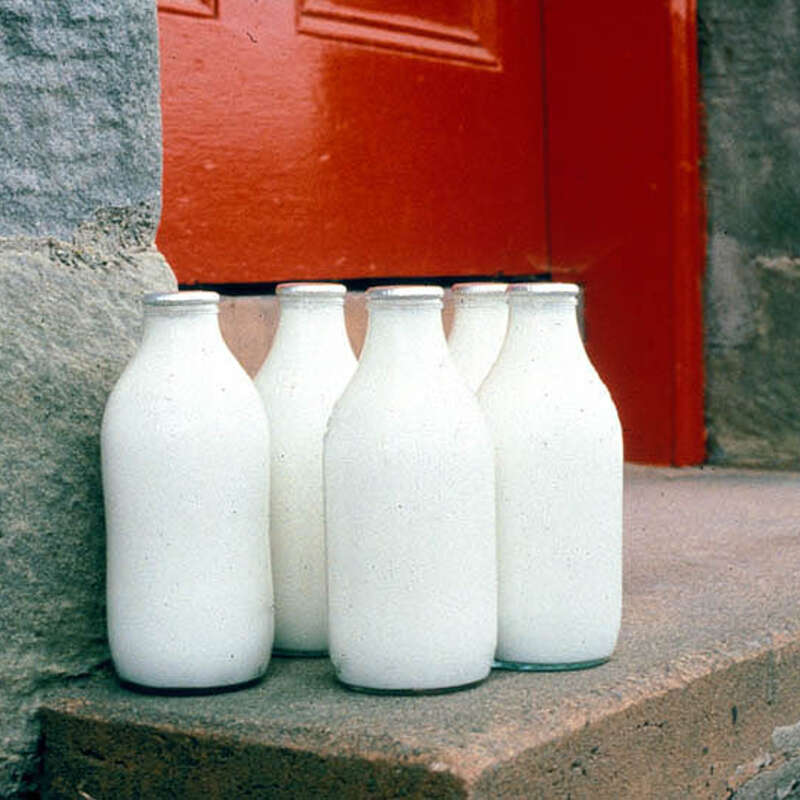 Pin-insights
Projections for greenhouse gas emissions (GHG), water needs and agricultural land use are expected to constrain global agriculture and expert reports from the FAO and others are calls for immediate action
The ever increasing milk demand from China pressing New Zealand to deliver is a model case, with many more to follow....
The conflicting interests of agro-industry and environmental-conscious populations, and the potential confrontation between demanding food importers and agri-exporters constrained by natural limits still do not hit the front pages
But a lack of anticipation would intensify the looming food crisis
The search for balance between all these stakeholders is intensely political and will remain so for years to come
****
In Land of milk and honey, placing New Zealand on the front line of limited supply meeting surging demand, a face-off which will soon embrace the entire planet, we implied that
if the Chinese consumption of dairy products continues to grow at a rate averaging 6-7% year on year, a base trendline which is consistent with urbanization and consumption patterns of broadening middle class, the country's dairy deliveries must increase by 40-50% every 5 to 6 years
if it is correct to assume that domestic Chinese production of milk cannot be relied upon to deliver volumes of such a magnitude, let alone maintain their current share of total volume consumed (80% - with import accounting for the balance), because a combination of factors will hold back gpvernmental mandates (fractured and poorly organized milk production in farms, material limitations of water and fodder, land pollution....)
if New Zealand, because of the quality of its environment and of geographical location, has been one of the most obvious beneficiaries of China's thirst for high-grade milk, has benefitted directly from the first 'consumer wave' in the first decade of the 21st century, by doubling quantities processed in 12 years, from 10 563 million liters in 1998/1999 to 19 129 million in 2011/2012
...something has to give...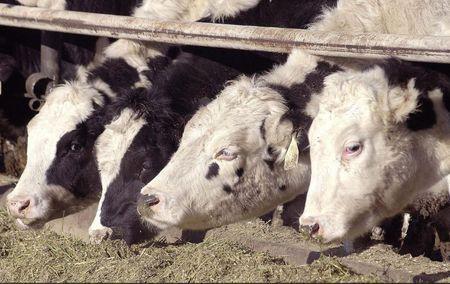 China cannot relent on the imperative to deliver dairy products on an ever expanding scale
The 'Challenges of China's milk industry' are the hard tip of a social responsability - to provide healthy food to the entire population - and of a political commitment to share newly found affluence - of which milk has become a symbol
New Zealand cannot honor additional demand on the scale envisioned by China's central planners
Stablilizing the quantities of milk processed since 2012 (with 20724 million liters in 2017/2018), and with impressive market shares in whole milk powder (WMP) - 90% of Chinese imports and, at 600 000 tons, equivalent to half the domestic production - and 31% of fluid milk Chinese imports, the country's dairy industry is under pressure
The acquisition of second-tier cooperatives by Chinese dairy industry - with a Westland bid by Yili currently under review - portends ever more intensive farming, a trend favoring larger herds

since 1999, the number of cows increased by approx. 50% to 5 million animals and the number of herds fell by about 15% (approx. 2000 herds)

Assuming some further production increase could be achieved, as Yili presumably expects with the promise of investments at Westland, the push might be self-defeating if the mllk quality is affected
But, more critically, environmental issues are reverberating across the ecosystem with a degree of urgency which should command attention of the other main providers of dairy products, Europe and the US
Confronted by Chinese demand today, and on the Islands' smaller scale, New Zealand's fragile ecosystem is front-running environmental risks exposing much larger economies worldwide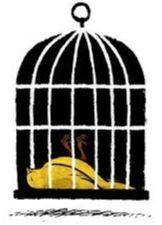 Diminishing resources of a finite world
The large dairy conglomerates are in all likelihood drawing the strategies to meet the consumer demand of a growing, and more affluent, population
Because of their size and global market presence, all these majors are on the front line
whether in private hands (Lactalis of France)
or operating as farmer cooperatives (Fonterra of New Zealand, Arla Foods of Denmark, DFA of America, Friesland-Campina of the Netherlands)
or publicly listed (Nestlé of Switzerland , Danone of France , Saputo of Canada ,)
or state-owned in China (Yili ranking n°10 and Mengniu ,ranking n°11 in Global Dairy Top 20 of Rabobank)
A victory lap by the foreign dairy providers, secure in their stake on China's growing market, would be short-sighted and all of them take great pains to emphasize their commitments to sustainability and climate ambition
However it may not, and most probably will not, reach far enough
Projections for greenhouse gas emissions (GHG), water needs and agricultural land use are expected to constrain global dairy production very soon in ways reminiscent of New Zealand's impossible balance, as report upon report from the FAO (Food and Agriculture Organizaion of the UN), the US-based Union of Concerned Scientists or the University of Wageningen (Netherlands), to name a few, attempt to fathom the crucial drivers of our uncertain future
Prophecies of Cassandra?
In a Feb. '18 report, Lin Ma, of the University of Wageningen and of the Chinese Academy of Sciences, expects China's dairy consumption to triple by 2050, projecting a conservatively estimated growth rate of 3% year-on-year
While many factors may throw this long-term estimate off track, the trend could arguably qualify as a base-case scenario, supported by the current low uptake in China, the country's growing affluence and urbanization and similar trends in many other emerging markets
The ever-expanding international trade in agricultural products has had a detrimental effect on land use, nutrient cycles and emissions of greenhouse gases. Today, nearly a quarter of all food that is cultivated for human consumption is traded on the international market. The trade in animal fodder (particularly soya and maize) is responsible for most of the deforestation and decline of biodiversity in the world. Against this background, it is not only important to determine where the milk for China will be produced, but also where the necessary fodder will come from. For example, if China decides to produce all the extra milk they need themselves, their imports of animal fodder will more or less quadruple, while their greenhouse gas emissions GHG) will double
And the report goes further by modeling various scenarios to meet China's demand, while lessening the pressure on fodder production and limiting the GHG upward spiral
Under one set of assumptions, if all the additionally required milk had to be produced outside China, in Europe, the US and New Zealand, land surface to grow fodder would need to increase by 40% and emissions of greenhouse gases and nitrogen would be expected to increase by "a few dozen percent"
As the implications are unworkable by any measure, Lin Ma and the researchers of Wageningen University argue in favor of much greater efficiency of China's domestic milk production, limiting the increase in both GHG emissions and land allocation
Quoting a 2013 report by the FAO, assessing livestock-related emissions and their impact on climate change
With emissions estimated at 7.1 gigatonnes CO2-eq per annum, representing 14.5 percent of human-induced GHG emissions, the livestock sector plays an important role in climate change. Beef and cattle milk production account for the majority of emissions, respectively contributing 41 and 20 percent of the sector's emissions
Putting its assessment in context of a population expected to reach 9.6 billion by 2050 (7.2 billion in 2013), the FAO casts a wide net
Global demand is driving growth of livestock world-wide at rates not seen in the past, competing for additional natural resources with other sectors while the production of livestock proteins is not efficient (compared to plant-based proteins)
The strains on New Zealand eco-system seem to rejoin the far-reaching conclusions of the FAO
The report, with a wide scope accounting for "the hundreds of millions of pastoralists and smallholders who depend on livestock for their daily survival and extra income and food" will be discussed in a follow-up note
Recommendations, in the minds of researchers, will probably have more in common with the options put forward by politicians than is often the case
The framework is broadly shared - dwindling natural resources and environmental risks are recognized and shared across a large spectrum of the population
Definite pronouncements would be awkward and probably mistaken
With prudence, one step at a time, adjustments will be sought by curbing demand, to some extent, and by increasing productivity, to some extent ....
No grand plan... but policies with a profound impact on the every human being's way of life, 30 years from now....
A never ending search for balance between many stakeholders to feed the world population it will definitely be