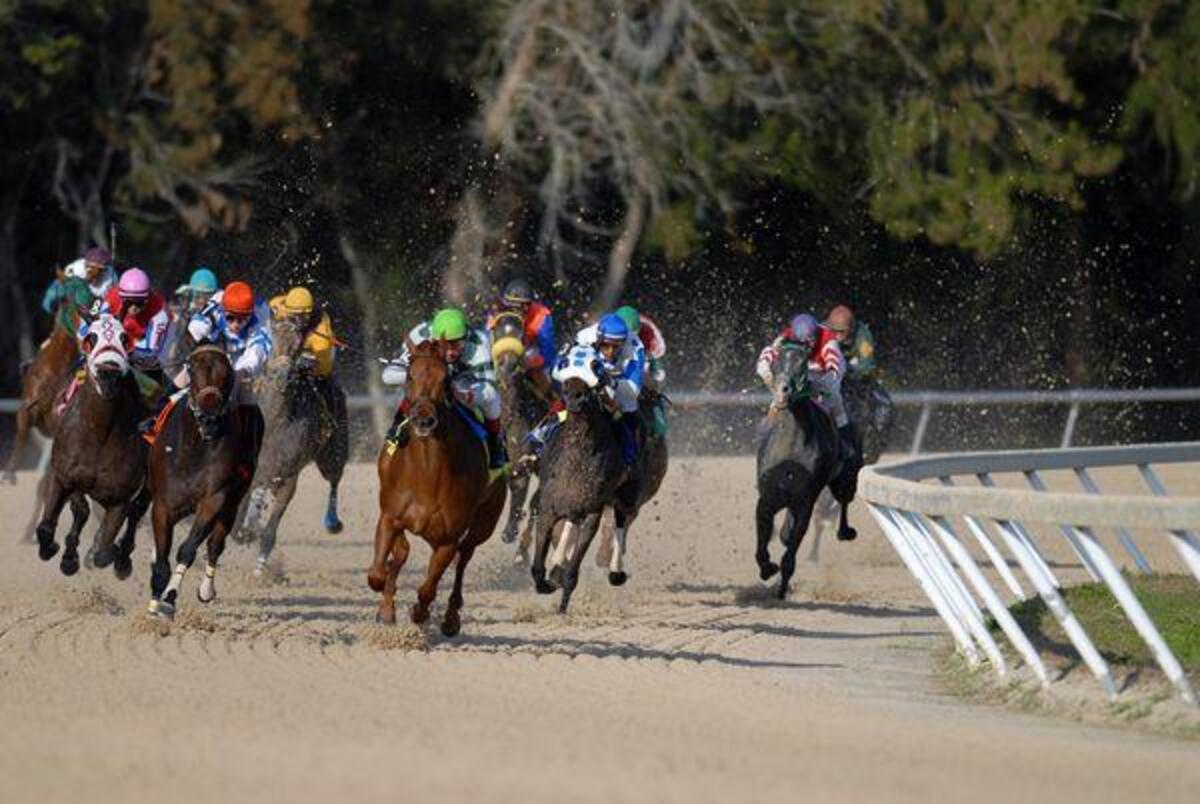 Upping the ante for the payment gateways
According to China's Ministry of Commerce, retail web sales totaled 7.18 trillion yuan ($1.149 trillion) in 2017, an increase of 32% from 5.43 billion yuan ($869 billion) in 2016 and approx. $630 billion in 2015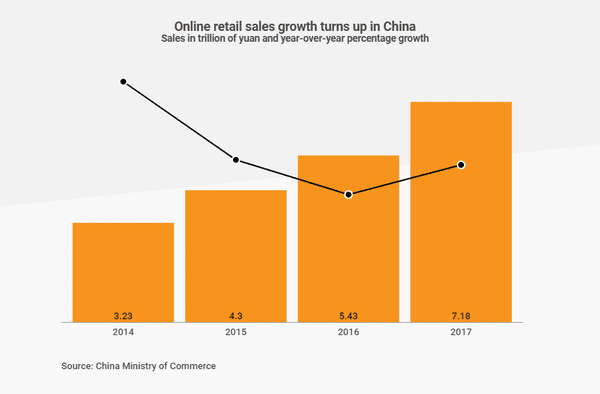 Consumer adoption rates of online shopping has been strongly facilitated by the dual strategies of the competing digital wallet behemoths, Alibaba and Tencent
Extending the reach of digital payments to consumers living in China's second-tier cities and rural areas
The companies are on target to generate still more growth out of a maturing domestic market as China's largest cities are fully covered
Next to the 10-million + megacities of Shanghai, Tianjin, Chongqing and Beijing, and the very large tier-2 cities, China counts 360 cities with between 100,000 and 1 million people, and 387 cities with between 10,000 and 100,000 people. According to 2010 demographics data, a further 674 million people reside in one of China's many rural areas
With purchases increasing 39% in 2017 to 1.245 billion yuan ($199 billion), the potential for additional growth through 2020 seems on track
Based on digitalcommmerce360 surveys, 28 million workers are employed in rural areas by e-commerce businesses today, expanding warehousing and pick-up facilities to provide fast delivery to remoter areas
Taking stakes in the online-to-offline (O2O) market segment
The O2O market place refers to multichannel services, from online selection and order placement to some form of offline service or product delivery
The stakes in the key market segments draw a map of competing (occasionally shared) interests of the Chinese Internet majors, Alibaba, Tencent as well as Baidu, intent on collecting ever more cross-sectional digital data
in Travel & tourism: Ctrip (with its main shareholder Baidu) still dominates the online travel space
Meituan Dianping, originally in the food delivery business, has been positioning itself as a full service provider, including a rich and diversified offer of travel and tourism features
Alibaba is attempting a comeback with a youth-oriented travel brand, Fliggy, modeled on its former Alitrip travel business
in Transportation car-ride hailing DiDi Chuxing, dominates the market and is uniquely backed by the 3 Internet majors, Alibaba, Tencent and Baidu, but the competition is wide open according to Forbes (April 2018)
Alibaba is relying on the Gaode digital map of its Autonavi affiliate with a user base of 40 million to recruit drivers for its own ride hailing platform
Meituan Dianping, backed by Tencent, is on target to diversify a service offering in car transportation next to its recently acquired Mobike bike-sharing scheme, announcing a $1 billion dollar investment commitment
Not to be distanced, its direct competitor in tourism and travel, Ctrip, obtained licenses for a similar service
Newcomers to the market have made clear they will carve their own share in this high growth market (such as Geely-backed Caocao Zhuanche and the state-affiliated Shouqi Limousine & Chauffeur)
in Transportation - bike-sharing Mobike, acquired by MeituanDianping in 2018 (for $2.7 billion) and backed by Tencent, is engaged in brutal competition with Alibaba supported Ofo, piling millions of bikes across Chinese cities
in Food delivery - MeituanDianping and Koubei (backed by Alibaba and to merge with food delivery Ele.me) remain locked in a brutal price war
With the entry of DiDi Chuxing in the food delivery market in April '18, new subsidy battles lavish the consumers with almost free meal packets in the all-important defense of market shares, estimated at 55% for Ele.me and 41% for Meituan (sce - iiMedia Research)
DiDi's involvement follows Meituan's entry in ride sharing – the latest skirmish in the battle for the dominance of O2O transactions, linking mobile orders to brick-and-mortar businesses, a market estimated at $146 billion in 2017 + 72% year-on-year (sce – Analysys)
Presumably to strengthen their respective war chests, the Meituan stock market IPO (seeking to raise $4 billion at a $60 billion company valuation) and the expected Koubei-Ele.me merger (funded by a $3 to $5 billion capital injection led by Softbank Group ) promise more fireworks….
Direct control or partnership agreements with an industry-leading platform continues to be critical for the digital payment giants to maintain momentum in the mobile economy.
But the conquer-and-control strategy might be reaching its limits as the weak customer loyalty ant the outsized costs become apparent
Service providers in fairly concentrated industries such as airlines and large hotel chains push direct booking on their own sites, pressuring the service sites into ever more integrated travel offerings (including travel, accommodations, restaurant reservations and entertainment) to stay relevant, ultimately impacting their bottom line
Car-ride hailing seems to be essentially price-driven as new 'promotional' rides chip away at DiDi's hold on the market
Aggressive pricing policies, used by Ctrip to establish its market dominance in 2015, are still relevant, with Meituan a prime example in food delivery (gross profit margin of just 8% and company loss of $640 million in 2017 according to the IPO filing)
Looking beyond the digital platforms, where success remains an uncertain mix of deep diversification to stand out and costly price wars,
China's Internet giants have set their eyes on the missing link of a fully integrated non-cash consumer world, the brick and mortar stores which still account for about 85 percent of retail sales, a huge attraction with dematerialized payment the gateway for all the services of the digital world
Since the start of 2017, Alibaba and Tencent have spent more than $10 billion on retail-focused deals, with keen interest in payment system exclusivity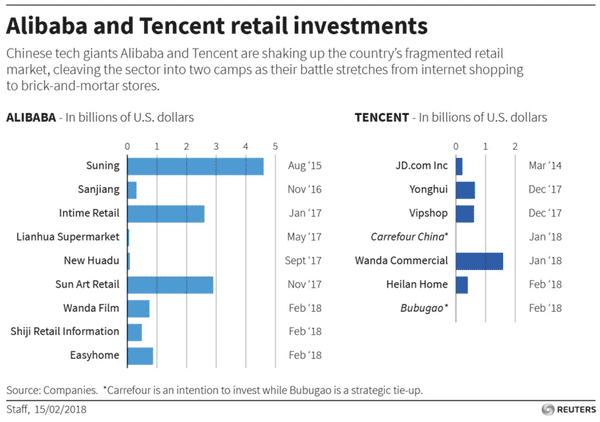 The partnerships between retail chains could turn out favorably with full-fledged integration of digital payments, logistics, social media and big data services providing invaluable services to traditional retail
But the critical loss of independent management tools is worth pondering by traditional retail
The growth path of Alibaba and Amazon seems in any case to draw the battle lines, forcing the world's players in uneasy alliances between dominant brick and mortar retail chains (Walmart of the US, Carrefour of France), search engines (Google) and emerging market platforms (JD.com in China - 18% owned by Tencent and about 12% by Walmart + a June '18 Google investment of $550 million) , Flipkart in India - 77% owned by Walmart since May '18 - a $16 billion deal waiting government approval)
Extending their reach internationally, Alibaba and Tencent will continue to be discussed in our next e-commerce note, along with Walmart and Google
Articles on e-Commerce, Mobile Transactions and Data Wars
Commerce deserves careful scrutiny as the advance scouting party of a much larger enterprise, the vast infrastructure project staged and controlled by China's Belt and Road Initiative
Building on the strength of its market place, Rakuten is broadening the international reach of an eco-system of users of digital travel services, finance, IP communication and data driven merchant marketing advisory
The size of India's population (1.35 billion), the number of Internet users (34% of total population - 459 million) and mobile payment expected to be worth approx. $33 billion in 2018, form a unique challenge for e-commerce distribution
3 more articles ...