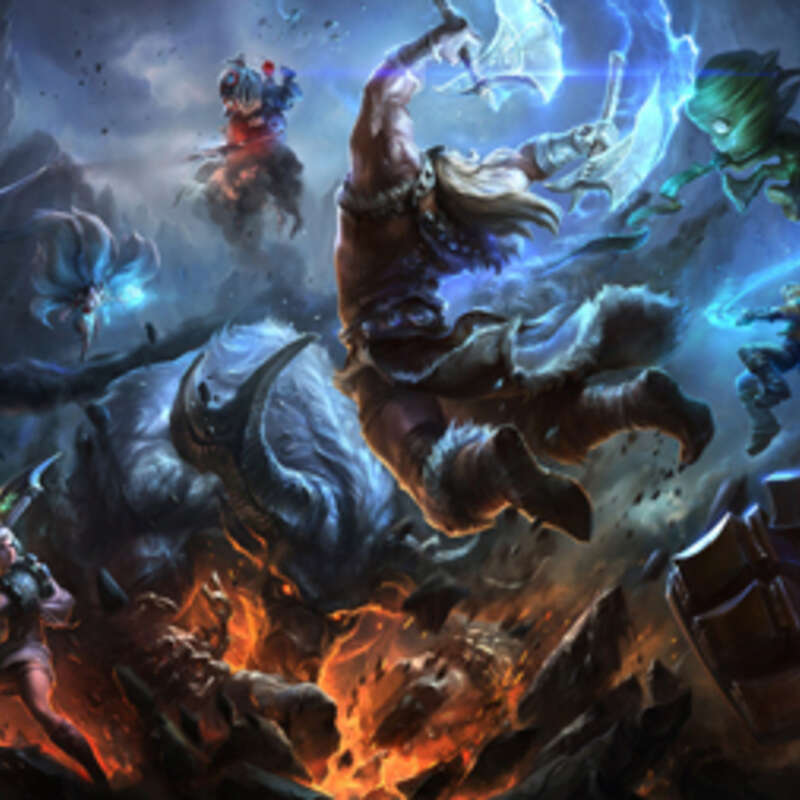 Challenged in mature markets and constrained by regulations in China (25% of total gaming market), the videogame industry is ready for a make-over
Down the road, the answer might be cloud-based gaming, disruptive on many levels for the gaming industry, the game developers and the business models of the videogame companies themselves
Ease of access, multi-device and multi-player game feature could imply a high adoption rate for gamers and broad appeal for esports viewers
Even more significant could be the support of China's videogame companies, in response to domestic regulations
Videogames, the hottest ticket in town ?
Not anymore, or so it has seemed lately …
After a wild ride, a year ago (a 70% run in 3 months from March '18), it has been mostly downhill for companies with the largest market capitalizations, Activision Blizzard , Electronic Arts or Take Two Interactive all losing 30% and more since the highs of Summer '18, at the time of this writing (March 20, 2019) …
China's Tencent , with large stakes in most key game developers worldwide (in the US, in Europe and in Asia), gives its investors many reasons to doubt its growth potential: the severe, and very public, backlash on gaming in China itself will probably accelerate the overhaul of the company
Business models in gaming are in flux, confronting the industry with drastic options – in technology, in social entertainment, in public perception and regarding players' expectations
Stadia, a game changer ?
Technology is being jolted by Google's March '19 presentation of the Stadia gaming platform, relying on the company's network of datacenters to run any game in the cloud, obviating the need for a dedicated console to download a game or to render it from a disc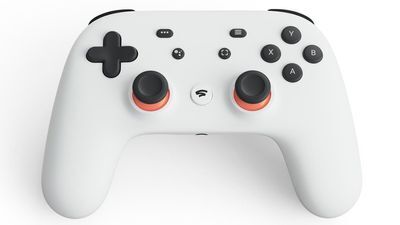 Reminiscent of iTunes, Apple's music download platform, Stadia is a game changer, putting dedicated console hardware, from Microsoft (Xbox), Sony (Playstation) or Nintendo (Switch) in the shade
Global console hardware revenue is estimated at approx. $15 billion (2018) and, including game content and services,
Gaming revenue for Sony exceeded $17 billion
Microsoft and Nintendo both reached approx. $10 billion in their last fiscal year for gaming
As developers migrate to the Google platform supporting Linux, Microsoft might be further impacted over time
With Stadia's ability to run games on any device from Google's Chrome, multiplayer video games, allowing players to play together across competing platforms, will presumably be a strong draw
However, key issues, such as player's game ownership and payment systems, remain unanswered in Google's March 19, 2019 announcement, leaving the options open for future negotiations with game distributors
Cloud-based access will attract a broad - potentially new - user base of viewers and of players, with different expectations and different payment habits : the gaming industry could test varied fee-based and ad-based systems, amending some of its more controversial practices and broadening its markets with flexible game offers
Looking further down the road, Stadia could provide new impetus to the trend moving our lives to the cloud and relying on simple devices (a TV set...) to do so
Google's ad-supported model
A running start will most probably explore partnerships, with free access guaranteeing initial player momentum
with esport leagues and videogame tournaments – expanding viewership (currently streamed on Twitch and on Google's YouTube) and broadening the appeal for advertisers
with the major videogame developers, possibly by prioritizing multiplayer games, launched by the majors in the lead of Fortnite
If our emphasis on free access is correct, Stadia might upend the business model of the entire industry, putting advertisement revenues front and center – and assigning discs and downloads on dedicated devices to the cabinet of quaint accessories
By overturning trusted 'pay-to-play' and 'pay-to-win' revenue streams for videogame companies, the technology on offer might actually boost a player base in danger of user fatigue
A social dimension
Fortnite has proven the great success of multiplayer games, enhancing the social dimension of gaming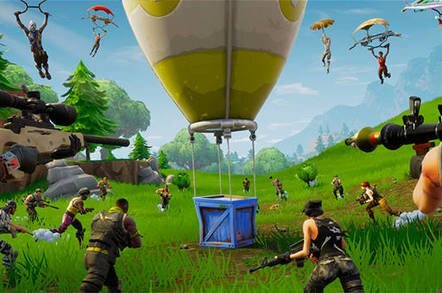 the Stadia gaming platform, tailored for multiple players, meets the expectations of gamers by removing the hardware barrier of dedicated consoles
the pressure on game developers to respond is high with the recent launches such as Apex Legends by Electronic Arts (Feb. '19), League of Legends by Riot Games, or Overwatch and Call of Duty: Black Ops 4 (release date Oct. '18) by Activision
Monetization in search of new venues
Use – and abuse – of in-game monetization options, over and above 'pay-to-play', are being vastly derided by players, up to and beyond a point of outright rejection
catalogs of accessories, features and maps
pay-to-win options, inducing players to buy items to overcome increasing difficulties in the game, might be constrained in the future
loot boxes, bought for real cash in the hope of acquiring desirable in-game items, roundly criticized as inducements to gamble
On the whole, the – often large – revenue streams on which the videogame companies rely today (the so-called loot boxes are said to generate $30 billion) give the impression of tired attempts at profitability, without much respect for the players
The pushback against these commercial practices in the West could well endanger growth potential even if the videogame companies prove able to release fresh and attractive games
While monetization is probably here to stay, cloud-based access allows for multiple alternatives, from monthly subscriptions to token 'pay-to-play' formulas, offering more balance between the different revenue streams
It is all about China
With more than 600 million players, China is the foremost gaming market worlwide, with strong preference for mobile games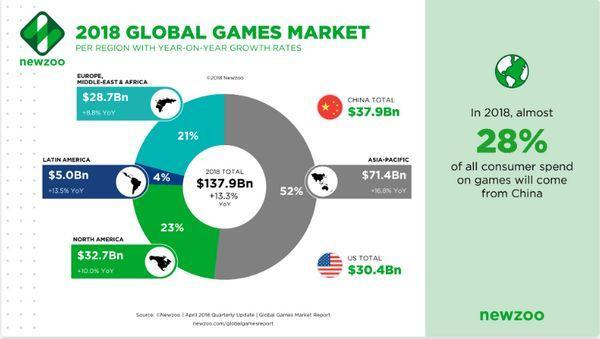 The popular attraction of gaming in China, highly beneficial to their Chinese developers and distributors but also for Western and Asian games licensed in the country, has been contributing to global growth for an extended run, which have rebalanced (and beyond) any slowdown in the West
Laying the foundation of vast conglomerates, the Chinese gaming industry is dominated by Tencent and NetEase
The trend came to a screeching halt in China with a regulatory framework implemented in March '18, freezing license approvals and depriving the industry of new releases until December '18, when a trickle was previewed
As discussed in some detail in our note 'Panem et Circenses', all games need to get a license to be published in China
Following a restructuring of the regulatory departments, the licensing responsibility has been placed under the direct control of China's Publicity Department of the Communist Party of China (CPC) Central Committee
An 'online game ethics committee' has been created in Dec. 2018 to assess the 'social concerns' of the games
Both Tencent and NetEase have been impacted by the freeze
Possibly because of the size and distribution power of the companies reaching millions of players, license approvals (released only since late Dec.) directed by the ethics committee have been restricted (8 games for Tencent - but neither of its key multiplayer games benefited, at least 1 key multiplayer online role-playing game for NetEase)
Tencent Q3-2018 revenue of online games was 32% of company turnover
NetEase total 2018 revenue of games was 60% of approx. $10 billion total turnover
Submitting to regulatory guidelines, both companies undoubtedly remain under pressure for renewal, after relying for a full 12 months on dated games
We suggest that Google's innovative cloud distribution might offer a breakthrough
Cloud-based games, released in China, can be tailored to regulatory constraints
New business models, based on targeted advertisement, might replace excessive monetization
For better or worse, the games, located on Chinese servers, remain under the purview of the regulator
Though our assumption is strictly personal, we argue that Stadia may turn out to be a game changer in China, revamping the industry
By embracing cloud-based distribution for their gaming catalogue – and novelties, the Chinese majors will be major drivers for Stadia worldwide
The opportunity for Google to re-enter the market, and to do so on the back of technological solutions satisfying the Chinese regulator, may not be widely broadcasted – but appears a no less important consideration
The future will tell if our analysis proves correct - and, not least, if the 4G and coming 5G networks in China prove to be reliably stable...
Investor take-away
Chinese game companies - foremost Tencent and NetEase - should be early adopters of Stadia, benefitting directly, and soon, from regulatory approval

If the assumption proves correct, Stadia will thrive on both companies' market penetration in China

The Western majors (such as Activision or Electronic Arts) will be able to boost their ongoing efforts in esports - diversifying their business models over time
Google's re-entry in China, still tentative today, could become a major factor going forward - possibly a key element of the company's strategy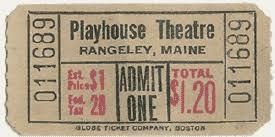 Headwinds....
should not be ignored however, with access to stable broadband connectivity a global concern, an issue we expect to discuss in a follow-up comment 'Stadia - what is in a name ?'