LONCAR Cancer ETF
Top category "Fund Providers" is hidden please check in administration to make it visible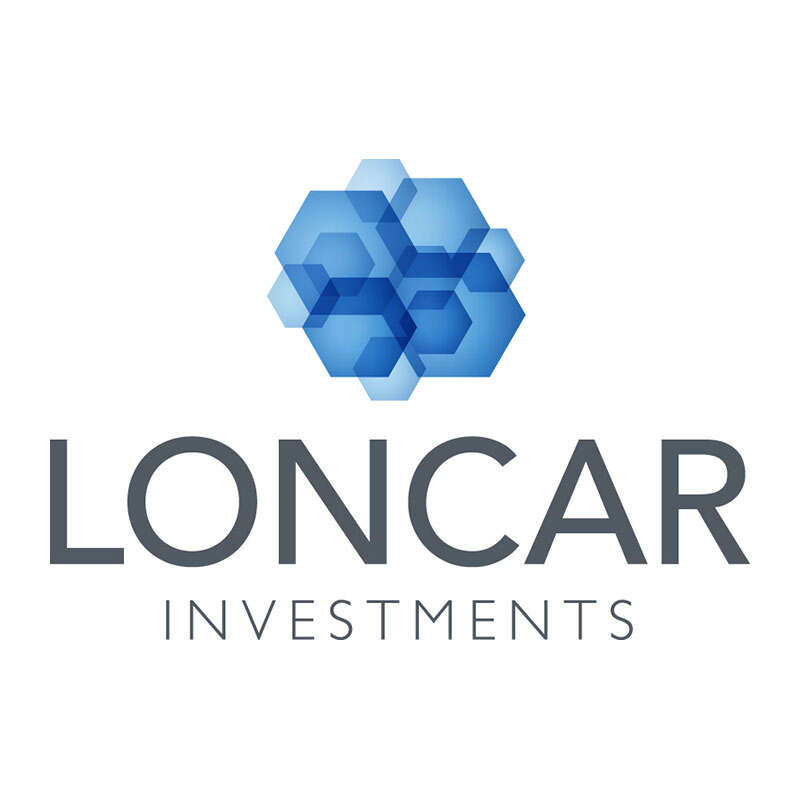 The Loncar Cancer Immunotherapy ETF is made up of a basket of companies that develop therapies to treat cancer by harnessing the body's own immune system.
Immunotherapy is a transformational field within the biotechnology space that may have a foundational impact on cancer care.
By developing immunotherapies that are more effective and may deliver a better quality of life than currently available medicines, innovative immunotherapy companies may be making a difference for courageous patients who battle cancer.
Loncar ETF seeks to support this important work and its positive impact on society
The complete list of 25 CNCR constitutents presented in the theme is not weighted; performance and volatility are calculated for informative purpose only - assuming one share of each component had been invested at the beginning of the selected period
More about LONCAR CNCR, the Cancer Immunotherapy ETF
LONCAR Cancer ETF • Updated:
| Name | Ticker | Exchange | Sector | Industry | Currency | Cur.Price | Mkt.Cap | Perf. | Vol. | Risk Contrib. | MDD | | |
| --- | --- | --- | --- | --- | --- | --- | --- | --- | --- | --- | --- | --- | --- |
| Adaptimmune Therapeutics | ADAP | NASDAQ | Health Care | Biopharmaceuticals | USD | 4.52 | 476 M | -7.0% | 141% | 6% | -87% | | |
| Aduro Biotech | ADRO | NASDAQ | Health Care | Biopharmaceuticals | USD | 1.40 | - | -48.1% | 85% | 2% | -79% | | |
| Arcus Biosciences | RCUS | NYSE | Health Care | Clinical trial work | USD | 10.23 | 469 M | 1.8% | 69% | 5% | -52% | | |
| Astrazeneca PLC (ADR) | AZN | NYSE | Health Care | Drug Manufacturers - Diversified | USD | 51.33 | 130 B | 44.3% | 21% | 1% | -13% | | |
| Atara Biotherapeutics | ATRA | NASDAQ | Health Care | Biopharmaceuticals | USD | 15.03 | 814 M | -59.7% | 62% | 2% | -74% | | |
| BeiGene | BGNE | NASDAQ | Health Care | Gene Editing - Cell Therapies | USD | 170.36 | 10 B | 18.9% | 53% | 3% | -23% | | |
| bluebird bio, Inc. | BLUE | NASDAQ | Health Care | Biopharmaceuticals | USD | 98.04 | 5.4 B | -24.6% | 50% | 3% | -55% | | |
| Bristol-Myers Squibb | BMY | NYSE | Health Care | Drug Manufacturers - Diversified | USD | 66.72 | 109 B | 36.5% | 21% | 1% | -21% | | |
| Cellectis (ADR) | CLLS | NASDAQ | Health Care | Gene Editing - Cell Therapies | USD | 18.24 | 774 M | 9.0% | 46% | 3% | -53% | | |
| CytomX Therapeutics | CTMX | NASDAQ | Health Care | Biopharmaceuticals | USD | 7.46 | 339 M | -55.5% | 70% | 2% | -73% | | |
| Dynavax Technologies | DVAX | NASDAQ | Health Care | Biopharmaceuticals | USD | 6.03 | 506 M | -50.0% | 67% | 1% | -78% | | |
| Fate Therapeutics | FATE | NASDAQ | Health Care | Biopharmaceuticals | USD | 25.65 | 1.9 B | 59.9% | 70% | 9% | -40% | | |
| Five Prime Therapeutics | FPRX | NASDAQ | Health Care | Drug Manufacturers -Specialty Pharma | USD | 5.31 | 193 M | -52.5% | 65% | 2% | -77% | | |
| Gilead Sciences | GILD | NASDAQ | Health Care | Biopharmaceuticals | USD | 62.98 | 80 B | -5.3% | 21% | 1% | -12% | | |
| Iovance Biotherapeutics | IOVA | NASDAQ | Health Care | Biopharmaceuticals | USD | 23.88 | 3.0 B | 153.5% | 66% | 13% | -31% | | |
| MacroGenics | MGNX | NASDAQ | Health Care | Biopharmaceuticals | USD | 11.26 | 551 M | -8.5% | 99% | 5% | -69% | | |
| Merck & Company | MRK | NYSE | Health Care | Drug Manufacturers - Diversified | USD | 90.97 | 232 B | 22.9% | 18% | 1% | -12% | | |
| Mirati Therapeutics, Inc. | MRTX | NASDAQ | Health Care | Drug Manufacturers -Specialty Pharma | USD | 97.05 | 3.8 B | 49.5% | 63% | 6% | -35% | | |
| MorphoSys | MOR | NASDAQ | Health Care | Biopharmaceuticals | USD | 32.88 | 4.2 B | 14.4% | 47% | 2% | -26% | | |
| Nektar Therapeutics | NKTR | NASDAQ | Health Care | Clinical trial work | USD | 22.48 | 4.0 B | -51.3% | 70% | 2% | -66% | | |
| Novartis | NVS | NYSE | Health Care | Drug Manufacturers - Diversified | USD | 95.93 | 222 B | 22.9% | 20% | 1% | -22% | | |
| Sorrento Therapeutics | SRNE | NASDAQ | Health Care | Biopharmaceuticals | USD | 4.26 | 604 M | 85.2% | 124% | 15% | -76% | | |
| Xencor | XNCR | NASDAQ | Health Care | Clinical trial work | USD | 37.55 | 2.1 B | 11.6% | 52% | 4% | -29% | | |
| ZIOPHARM Oncology | ZIOP | NASDAQ | Health Care | Biopharmaceuticals | USD | 4.64 | 840 M | 104.4% | 62% | 9% | -43% | | |
| Zymeworks | ZYME | NYSE | Health Care | Clinical trial work | USD | 49.12 | 1.9 B | 208.9% | 45% | 5% | -10% | | |