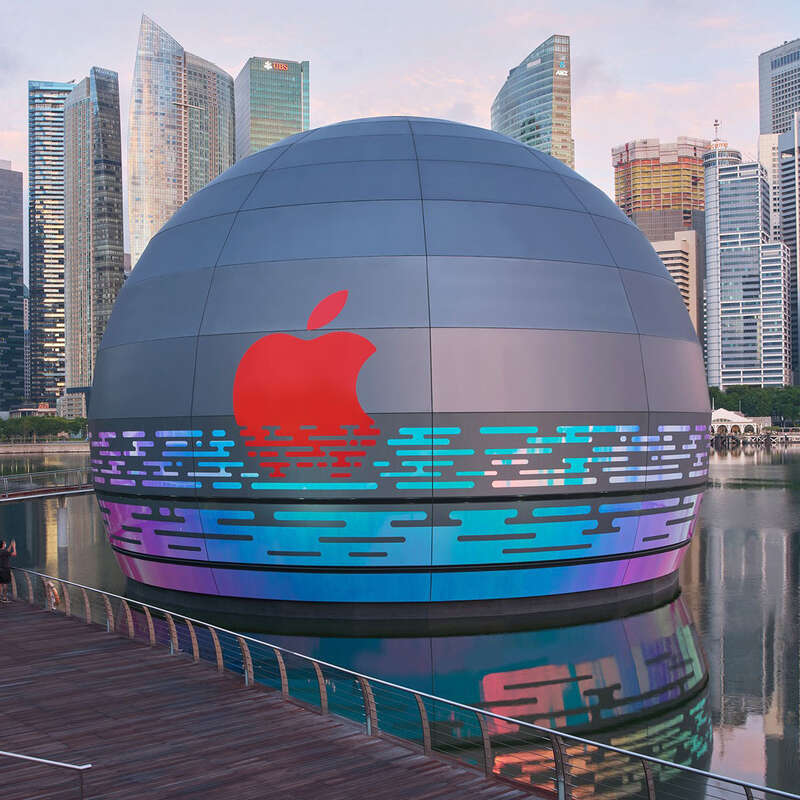 Apple - Cultural Revolution
Pin-indices
Apple's core business of high-end smartphones has been under attack the last few years, but the pressure is building and its profitability, unique in the industry segment, will be eroded
Maturing markets, slower renewal habits in the developed countries and competitive pricing of feature-rich Chinese phones in emerging countries weigh on Apple's growth potential
Services, many of which are already available on the company's phones, tablets and PCs, and many more of which are being launched, may well bring additional sales revenue and profitabiltiy
But as services penetrate new markets, some may outgrow Apple's client base, others may be constrained by their tight link with the company's hardware and all of them will chip away at the rational of Steve Jobs rigourous business concept
A revolution in the making ?
****
Apple is an extraordinary business success. The return of Steve Jobs to the company was truly transformative and his perceptiveness introduced millions of users to the beauty of hardware, meshed seamlessly with fine-tuned software
The millions of users becoming as many 'Apple fans' established the company in a league of its own, commanding higher prices for a product range meant to remain small, belabored to perfection, standing apart and unique
A few data points highlight the company's outstanding performance
(rolling 12 months data)
2019/2014
USD (in millions)
2014
as of March 2019
Revenue
176 035
258 490
47%
R&D
5 098
15 301
200%
Net Income
37 707
57 107
51%
Net Profit Margin
21,4%
22,1%
EPS exc. Extra
5,99
11,9
99%
Avg Diluted Shares
6 157
4 701
-24%
(in millions)
More details can be found under ticker AAPL for Apple on Asset Infos / Financials
However, Apple's trailing Price / Earnings ratio (15.97 as of May '19), ranking below average and its even more conservative forward-looking P/E (14.68 - provided by Thomson Reuters) remain stubornly at variance with its unblemished profitability record
While the company has proven repeatedly its growth potential was no fluke, its shares are being priced at approx. half the P/E valuation of Microsoft (forward P/E 25.19) , a most singular development by any measure
...as if investors had lost faith years ago in the company's ability to go on reinventing entire product categories, on the assumption Apple would be exposed to the more pedestrian struggle of defending its stake in increasingly crowded and commoditized world markets
...as if investors doubted the company's ability to grow out of the straight-jacket fine-tuning software applications to ideal hardware design, which secured Apple's enduring fame
While Apple may - or may not - escape the trap confounding its flagship product range with the tidal wave of commoditized smartphones, we argue that an overhaul of the guiding principles Apple holds dear is the fundamental challenge, exposing the company to the complexity of heart-breaking transformations
Staying ahead of the pack...?
Apple's sales have been weakened by a slow-down in China (18% of Apple sales), a market expected only a year ago to boost the company's long term prospects
For 2018 as a whole, global smartphone sales grew by 1.2 percent year on year, with 1.6 billion units shipped

But Apple lost 0.6% for the full year (Samsung fared worse with a 1.9% decline) while the Chinese makers (Huawei, Xiaomi and Oppo) all increased their market share
In the last quarter of 2018 (vs Q4-2017), Apple suffered most with a loss of 9 million phones, while Huawei sold 16.4 million more phones, increasing its global market share from 10% to 15%
Q1-2019 (Jan-March) gives no respite with iPhone sales slightly above $31 billion, compared to $37.6 billion in the 3 months of 2018
Globally, Apple's lukewarm expectations for 2019 are in line with the trend of the smartphone industry, fast becoming a mature market
with 3.3 billion active smartphones, and 39% of the world population as users at the end of 2018, growth potential is more modest
behind Samsung (27%), Apple (24%) is still in the top league of brands in use worldwide but the erosion of its position with fast advancing Chinese manufacturers seems preordained
because the available quality of the phones has set a high bar, product differentiation is not linked so much to technical features any more as relying on marketing (and pricing) strategies
Commiditisation is on the march, witness the notable progress of the low-priced, but feature-rich, Chinese brands, especially well received in the emerging growth markets (South East Asia, India) where Apple's price entry points limit their potential
The company has proved naysayers wrong before, but management has not disputed the urgency of a strategic overhaul
More hardware and more software
The segments in which Apple expects to be growing cover the entire arc of goods and services linked to its flagship products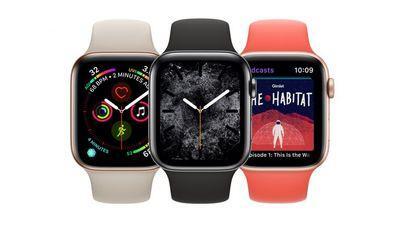 in hardware, beyond PCs and tablets, wearable devices (smartwatches, 'ear-worn' devices) are becoming a solid growth contributor, with a 27.5% volume increase in 2018 (170 million pieces), staying well ahead of competition with an estimated market share of 27% (in units shipped)
in services, the list of Apple's rainbow of interests marks the company's ambition and the magnitude of the challenge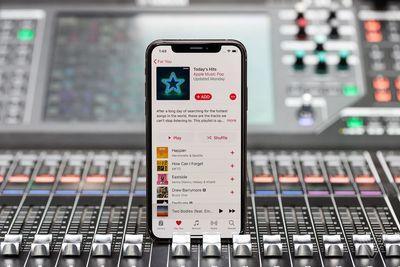 Apple Music, the App store, iCloud, iTunes, Apple Book, Apple Pay, Apple Care and licensing all have their specific requirements and additional services have been announced
a TV service for original shows and movies, and an Apple News service bundling premium news sources and magazines (resurrecting a previous failed attempt)
A cultural revolution
Expanding service divisions are bound to be deeply transformative of the company's culture
The numerous options open to the company for potential revenue growth and profitability might sit more awkwardly with Apple's core values than management may want to acknowledge
Tethered to the company's hardware, the applications might ultimately be constrained in their real potential
Their diversity could feed very distinct management structures, leading to further dislocation of Apple's inbred culture
The company's recent announcements identify 'services' as the growth engines of the future
Services are taking front stage in quarterly reporting, to $11.5 billion in the last 3 months (Jan. - March '19) from $10.6 billion in Q4-2018 (+19% year-on-year)
Services may contribute to rebalance the expected slow-down in iPhone sales
But, since the company does not disclose sales numbers by service segment, nor goals which may differ markedly from one segment to another, their true potential remains difficult to evaluate
Putting it all together, Apple seems to be at a cross-road
Services tightly integrated with Apple phones - or mobile devices still to be invented - are probably the safest route, protective of the company's deep seated certainties and expected as such by its existing client base
Services seen as potential growth drivers in their own right, supported by- but not exclusively dependent on iPhones might open entirely different venues of growth, catering to new client categories
A strategic shift with profound implications for Apple's future, which we hope to discuss 'Jobs unbound'