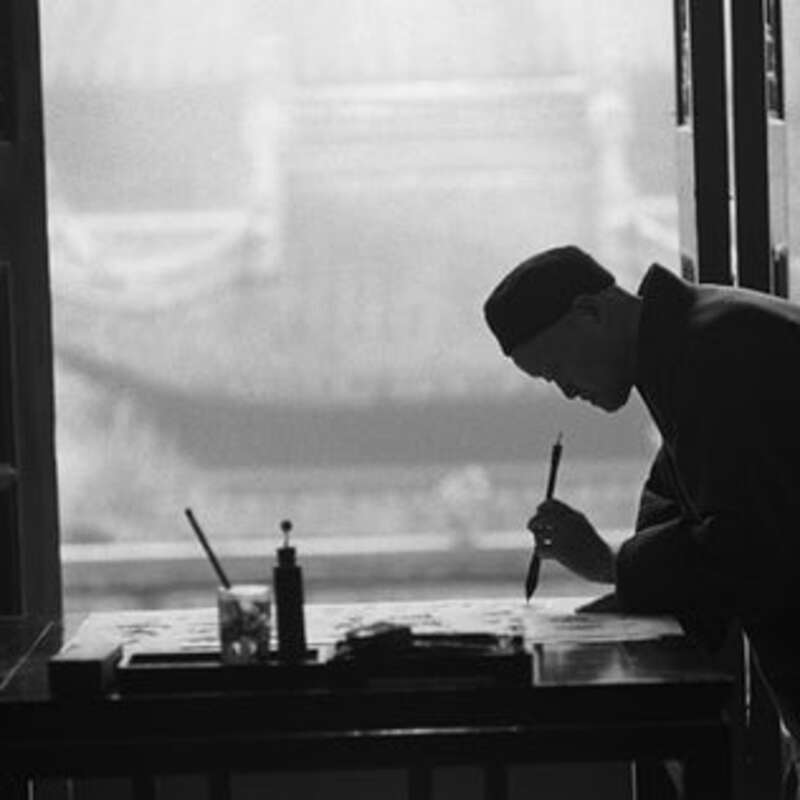 "My father had a saying that 'First you must be a person, then an artist, and then a musician, and only then can you be a pianist"
The passing on Dec. 28, 2020, of Fou Ts'ong, a noted pianist, at the age of 86 in London, is a stark reminder of the persecutions which in China destroyed the hope of so many respected intellectuals and so often led to their untimely death
During his life, Mr. Fou has stood witness to some of China's darkest pages which reached a climax with the Cultural Revolution (1966-1976) in the violent attacks ultimately destroying the lives of hundreds of thousands (if not millions) of intellectuals and party cadres targeted by Mao Zedong, and in the wanton destruction wrought on historical and cultural artifacts
Mr. Fou's life must be honored and remembered
Third in the International Chopin Piano Competition in Warsaw in 1955, at the age of 21, Mr Fou was feted in China as a symbol of the country's restored confidence by shining in an artistic form dominated by the West
Mr. Fou's father Fu Lei was duly consulted on child rearing…
Building bridges between East and West
…a paradox because Fu Lei the elder, raised as a Catholic, twenty years old in 1928, spent three and a half years traveling across Western Europe, painstakingly building bridges with the West, at a time when knowledge about China was poor to non-existent and prone to caricature
Hardly the family background on which eager parents could hope to rely in 1955...
By taking upon himself to open a window on Western culture, Fu Lei was bearing witness of culture's universal attraction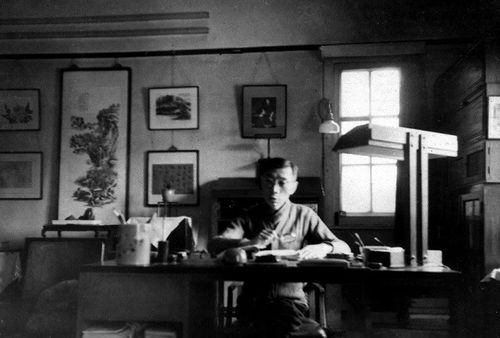 Upon his return to China, in 1924, Mr. Fu became a distinguished translator of French literature and a noted art critic
Fu Lei's intimate sense of French culture illuminates his translations of fifteen of Balzac's novels, and works by Voltaire and Prosper Mérimée, and most notably an influential Chinese rendition of the Nobel laureate Romain Rolland's Jean-Christophe,
The later work is still granted an iconic status in China that it has never enjoyed in France.
"Jean Christophe was an enormous influence in China, much more so than in Europe." "I think that was because it represented the liberation of the individual. To the Chinese this is the crucial issue - to this day it is not solved. My father was an extraordinary person, a renaissance man of great humanism; that is the way I was brought up. I was taught classical Chinese from a very early age by my father himself and this kind of classical education even in my generation is very rare. And my father, when he was teaching me Lao-tse or Confucius, would also quote Aristotle or Plato or Bertrand Russell or Voltaire."
Art for art's sake ?
And it comes as no surprise that Fu Lei took great care to share with his son the fundamentals of Chinese and European philosophy and aesthetic, undoubtedly during Fou Ts'ong's early education in China and later from afar, in letters…
Fu Lei's hope to contribute in building a New China, following the Communist take-over in 1949, proved illusory as Mao Zedong soon started to press ahead with a complete break from China's past as well as from Western culture, branded as 'bourgeois'
Mao had already set the Communist Party's line in his 1942 speech at the Yanan Forum on Arts and Literature, in which he decreed that "There is no such thing as art for art's sake, art that stands above classes, art that is detached from or independent of politics"
Pressure on the intellectual class started building-up soon after the Communist takeover
Fu Lei who is said to have been among the first Chinese to realize the truth about Stalin and the lies of Bolshevik communism in Russia, foretold disaster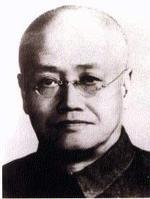 As early as 1954, attacks by two recent graduates on Yu Pingbo (1900-1990), a recognized authority in Chinese letters, for his study of 'Dream of the Red Chamber', on the grounds of "failing to notice the "great anti-feudal trend" represented in the classical novel", were praised by Mao.
The national campaign which followed was a dark foreboding of the 'Cultural Revolution', praising "nobodies" such as the two graduates while criticizing bourgeois "big wigs" such as Yu
In his late 60's, Yu was send to a 'reeducation' force labor camp during the Cultural Revolution, only to be rehabilitated after Mao's death (1976)
In 1955, Hu Feng (1902-1985), who had been active in the League of Left-Wing Writers in pre-liberation Shanghai, was one of the first to be caught up in the "Movement for the Suppression of Counter-Revolutionaries" which crippled university life for years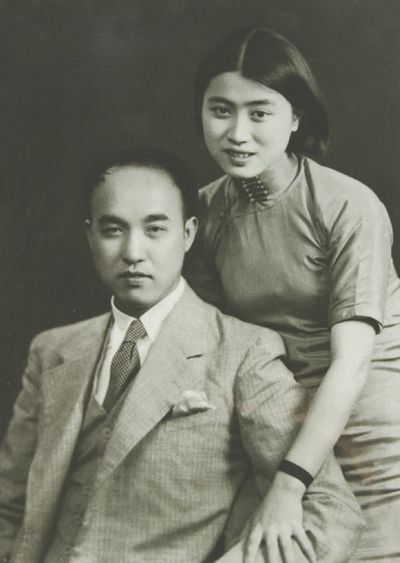 Openly critical of over-politicization of arts and literature, and the resulting stagnation of intellectual life, Hu Feng in 1954 drafted a 300,000 word "Report on the Real Situation in Literature and Art Since Liberation" and submitted it to Xi Zhongxun—the father of current president Xi Jinping, who then supervised cultural policies for the Party—who reportedly welcomed it
Blowback was not long in the making
With the dictate that every individual must subsume his will to that of the Party and the State, Mao Zedong launched a brutal campaign against Hu and his 'clique of counter-revolutionaries'.
Hu was imprisoned for 10 and a half years and his wife for 70 months – liberated in 1965 only to be caught up in the Cultural Revolution, arrested again in 1967
Finally liberated 5 years later, but broken in spirit by his long detention, Hu was ultimately exonerated
Hope was short lived
A brief interlude in bringing elites to book, Mao's Hundred Flowers Campaign (1956) received an enthusiastic response from the leading intellectuals, and Fu Lei wrote to his son of his impression that Mao was one of them, his thinking flowing "freely just like ours, like the old intellectuals"
Challenged by the large response to the 'Hundred Flowers', a rapidly escalating repression - the Anti-Rightist Purge of 1957-1959 - cascaded through China in the two successive waves, targeting party cadres and intellectuals who had taken the freedom of thinking to heart
While the number of victims is not known, conservative estimates run into hundreds of thousands, possibly up to 2 million persons according to some researchers
In the time of cholera
Borrowing (in part) the title of Gabriel Garcia Marquez's 1985 novel, El amor en los tiempos del cólera, is not as untoward as it may appear
To live and to love in troubled times, to dedicate one's art to culture's universal appeal , to build bridges in the West without ever loosing the precious links with the hightest values of one's spiritual home, China, such must have been Fou Ts'ong rocky path
During these initial assaults on the intellectual elites (there was worse to come) , Fou Ts'ong was studying at the Warsaw Conservatory in Poland (1953-1958), and while becoming a media sensation in his home land with his 1955 prize at the International Chopin Competition, he was undoubtedly haunted by the mounting danger threatening his father, soon branded a 'rightist' during the Anti-Rightist Movement
Compelled to interrupt his studies in Warsaw in 1957, Fou Ts'ong came up against China's manic reality while undergoing "rectification" for several months
Allowed to return to Poland to finish his studies, Fou Ts'ong was about to break with his home country a year later, in the near-certainty he would be expected to testify against his father if and when he settled back in China
An intricate plan, supported by friends and admirers of his art, was set up in December '58 for Fou's escape to London where he was granted political asylum
The loneliness of an innocent heart
"The loneliness of an innocent heart leads to the creation of a new world"
This is a line picked from family letters which was engraved on the memorial stone to Fu Lei and his wife, Zhu Meifu, erected in Nanhui (Shanghai district)
The letters, which have been published in China to great acclaim in 1981 as Fu Lei's Family Letters, date back from 1954 to 1966 and have been described as " serious and sincere, epigram-riddled and down-to-earth"
Put on display at Zhoupu Art Museum (Shanghai) in 2013, the letters were written in two versions, the ones beautifully in Chinese brush by Fu Lei and the ones copied in pen by his wife Zhu Meifu
The letters are currently being translated into English for the first time under Fu Lei expert Serena Jin of the Chinese University of Hong Kong - publication date is not known to us
It is neither farfetched nor indiscrete to imply the letters, all 200 of them, were the vital link between Fu and his sons (Fou Min, the couple's second son was English teacher)
a link for the exiled son, Fou Ts'ong, hurting in the knowledge and sharing in the mortal danger run by his father's unbending convictions
a bridge for the father, Fu Lei, conveying his trust that his universal values would live on
Assaulted in the first days of the Cultural Revolution, suffering torture and degradation, Fu Lei and Zhu Meifu committed suicide by hanging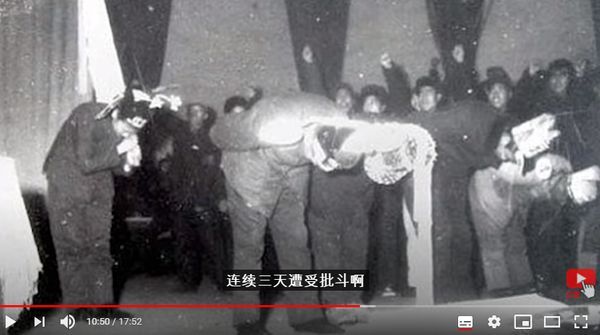 As Fu Lei wrote in his translator's notes to Jean-Christophe - in this quote from Mrs Melvin (Arts Journal blog),
"It's not a lack of darkness that makes the day bright and it's not a lack of fear that makes one a hero. A hero fights with fear all the time … When you know that other people are suffering too, you will feel less pain and your faith will be reborn from desperation"